Looking for a fun ice breaker or back to school activity? Have kids fill out an All About Me Worksheet. There are 3 free printable worksheets to choose from!
RELATED: Get to Know You Bingo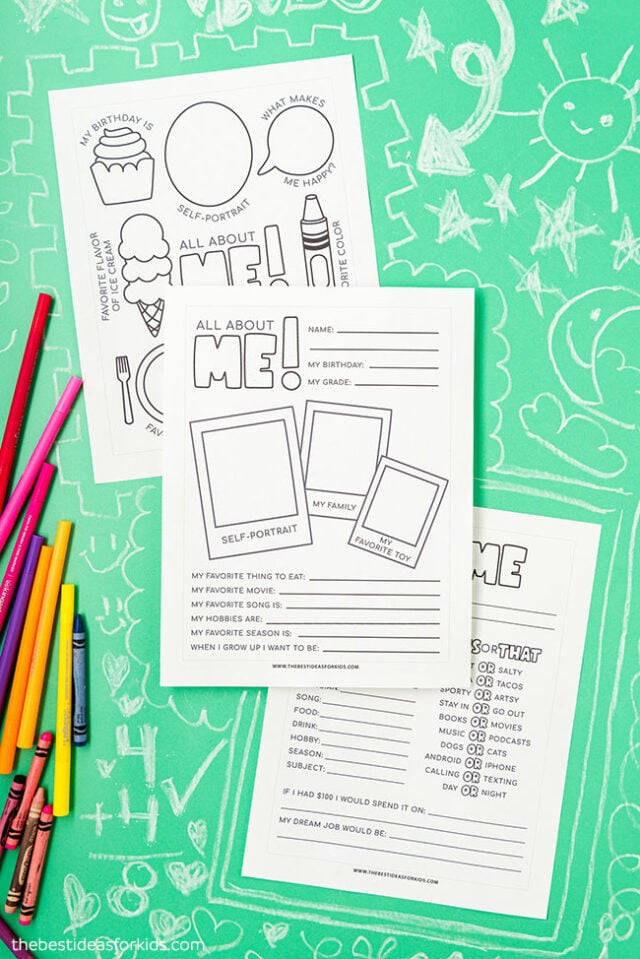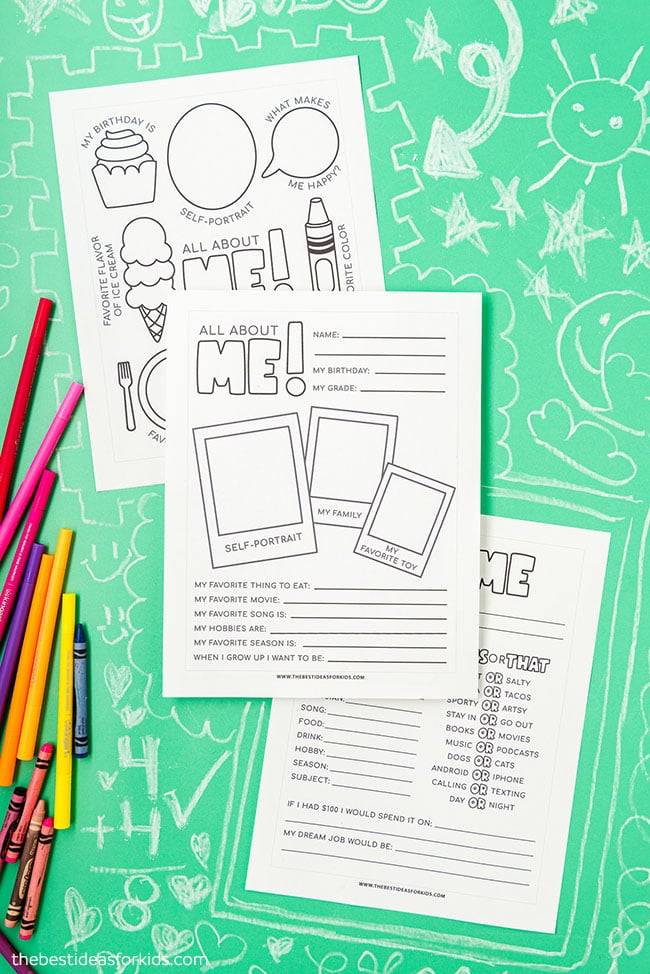 All About Me Worksheets
We have 3 free printable All About Me Worksheets! There is one for every age making this a fun activity for kids of all ages to complete!
Get all 3 free printables at the bottom of the post.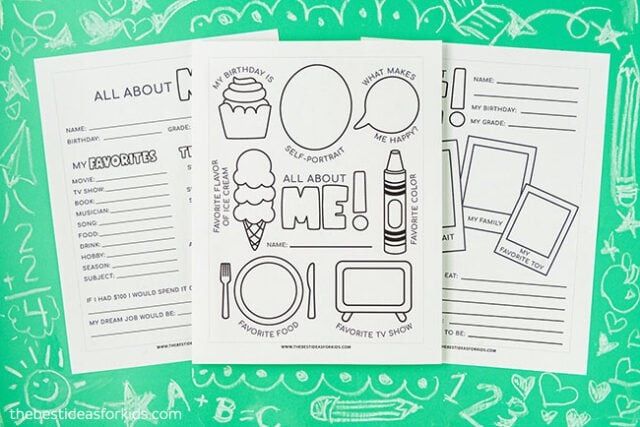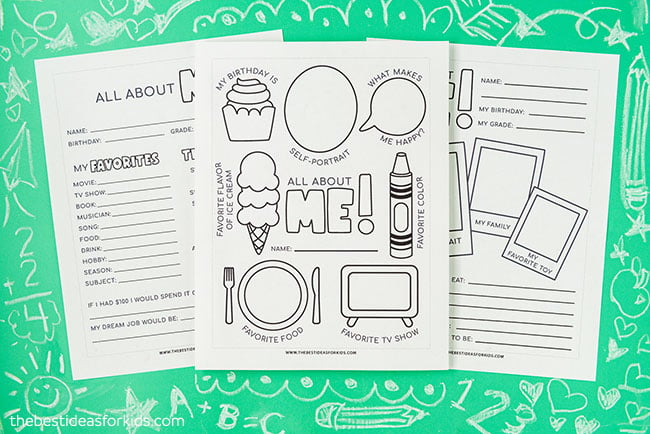 There is a preschool/kindergarten version:
Kids can color and draw on this version to showcase their favorite things.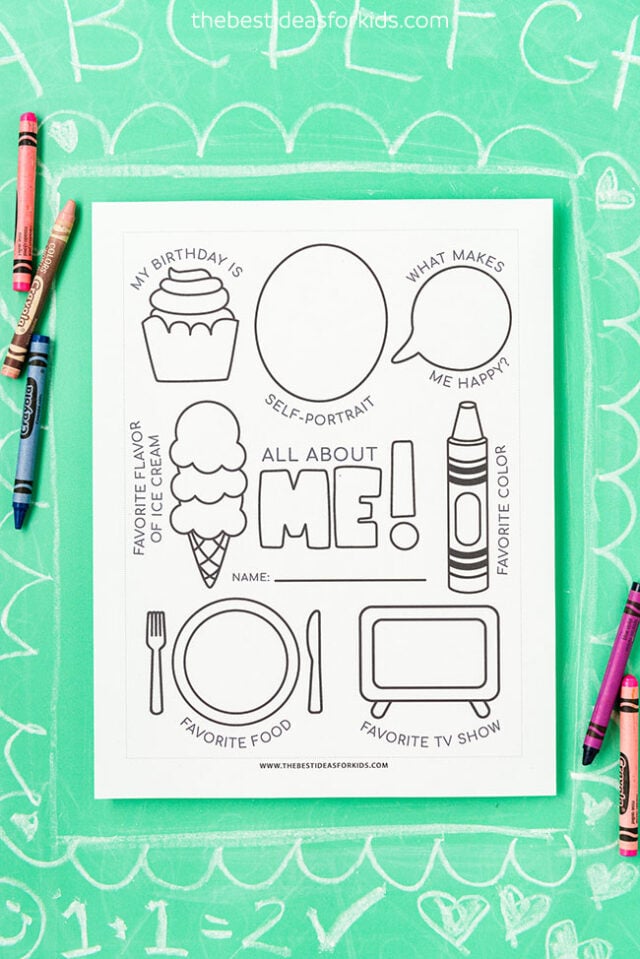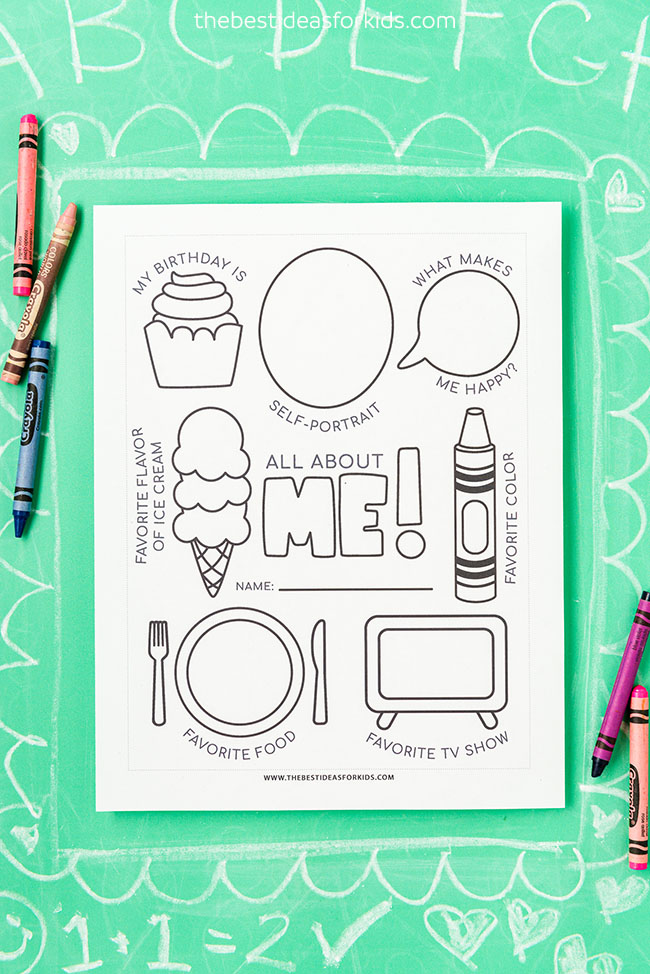 There is an elementary version with a few more prompts that allow for writing: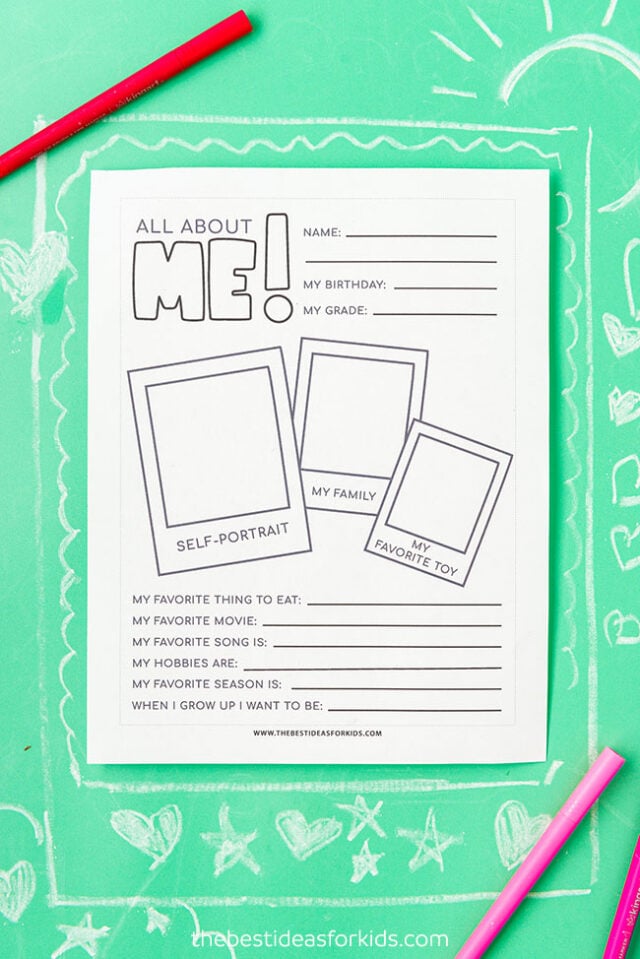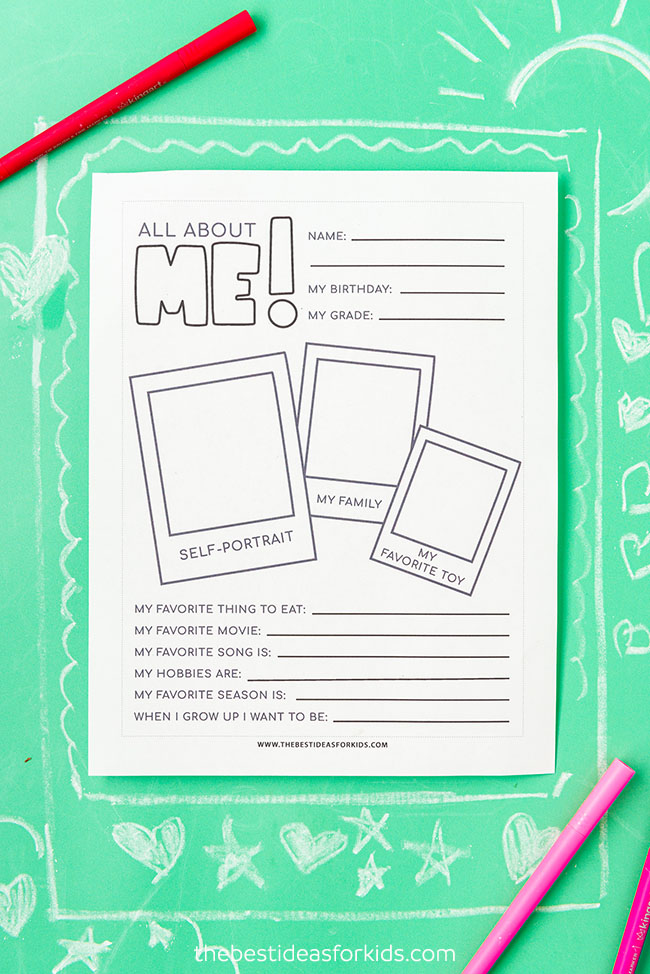 Finally, there is a version for middle school (Grade 7-8) or teens to complete: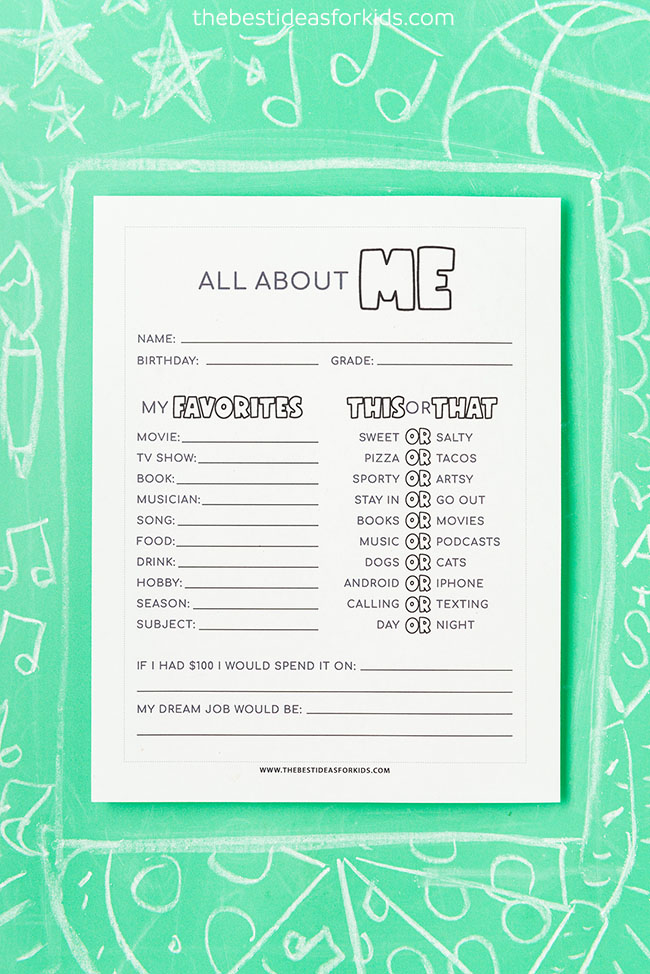 Kids will love coloring in this all about me worksheet – and this one is perfect for kids who cannot write yet!
Get all 3 free printables at the bottom of the post!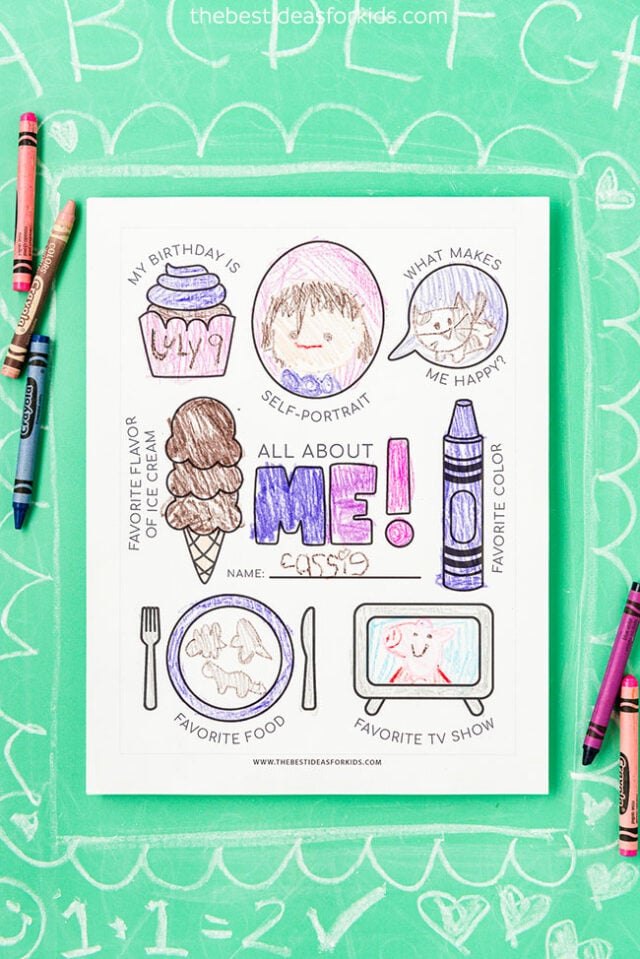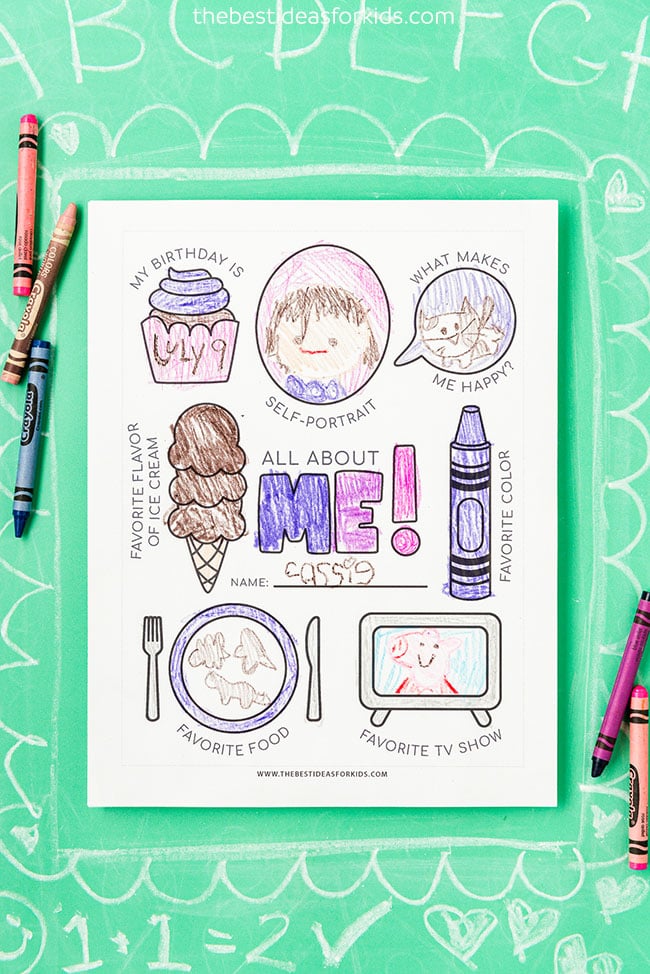 For more back to school ice breaker activities, try the following:
Printing Tips
Make sure you review the Print Preview before printing. Every printer is different so make sure you select "Print to Fit to Size" or look at the printer Scale Features (you can print at 90% scale) in your printer settings so that it does not print cut off if you are having issues.
Get the Free Printable Worksheets