Here's a simple activity you can do for spring! Make this butterfly suncatcher craft with kids for a fun activity that requires no mess. And it's easy for kids to make with our free printable template you can get at the bottom of the post!
RELATED: Rainbow Suncatcher
Butterfly Suncatcher Craft
Decorate your windows with these beautiful butterflies!
These suncatchers only require a few materials that you might already have on hand. You only need laminating paper, tissue paper, scissors and our free printable template. You can also draw your own template too!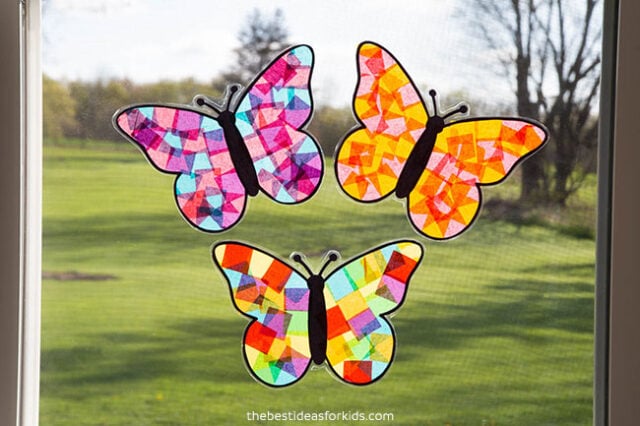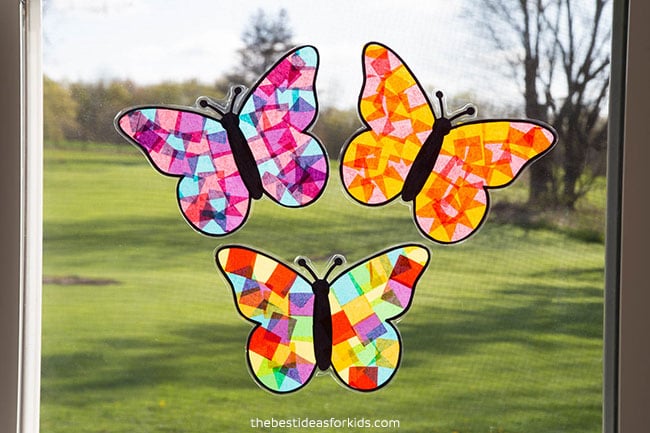 Watch the Video Tutorial!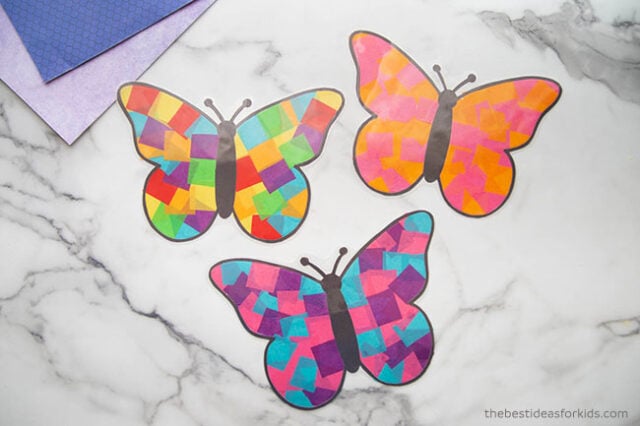 Supplies Needed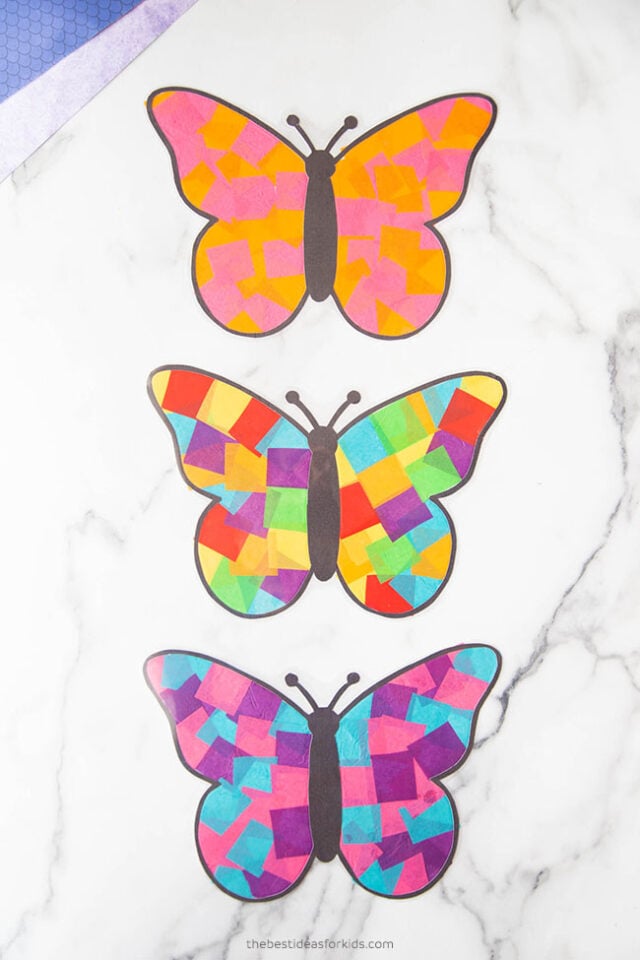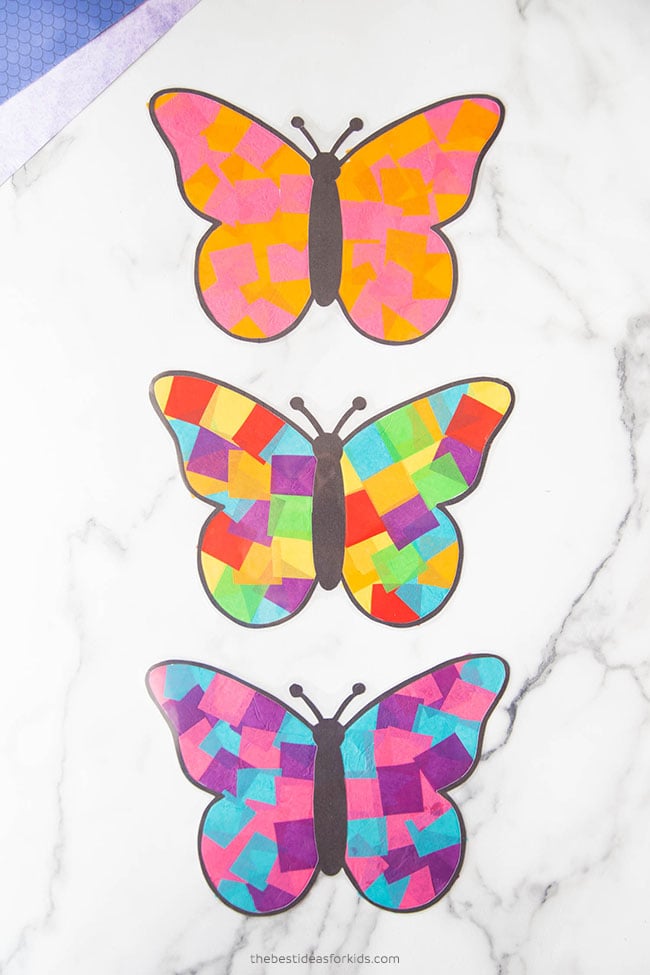 Instructions For Making a Butterfly Suncatcher
1. Print off the free printable butterfly template.
You can get the template at the bottom of the post.
You can also draw your own butterfly on black construction paper and cut them out as an outline too.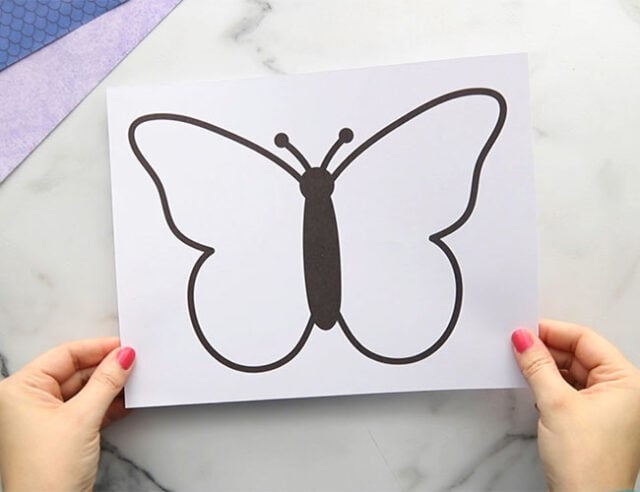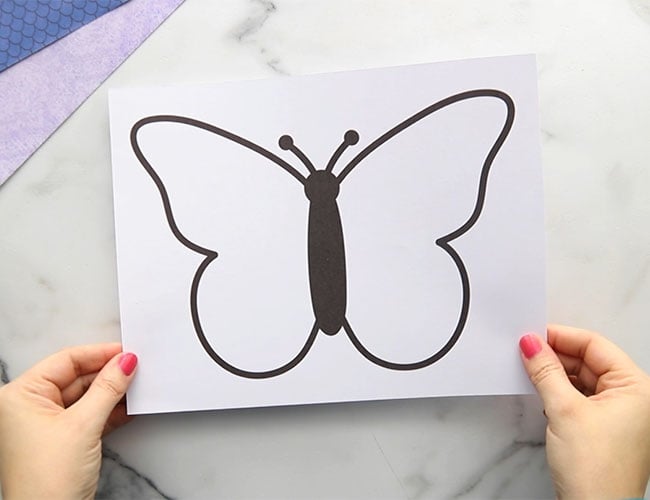 2. Cut up your tissue paper into small squares.
You can also find tissue paper that comes in pre-cut squares.
Save your tissue paper from gifts because you can re-use it to make any kind of suncatchers like these!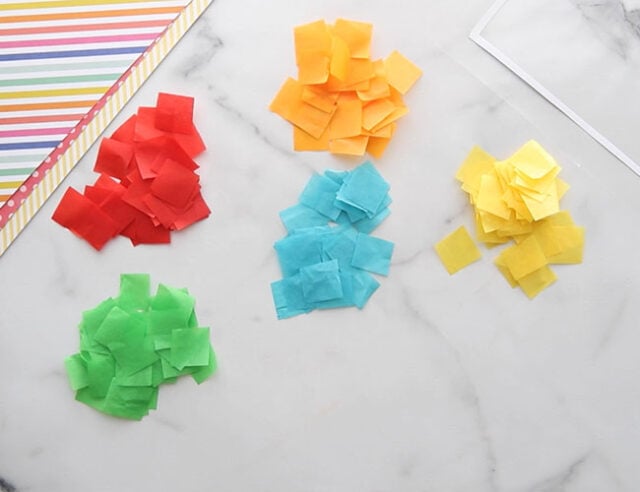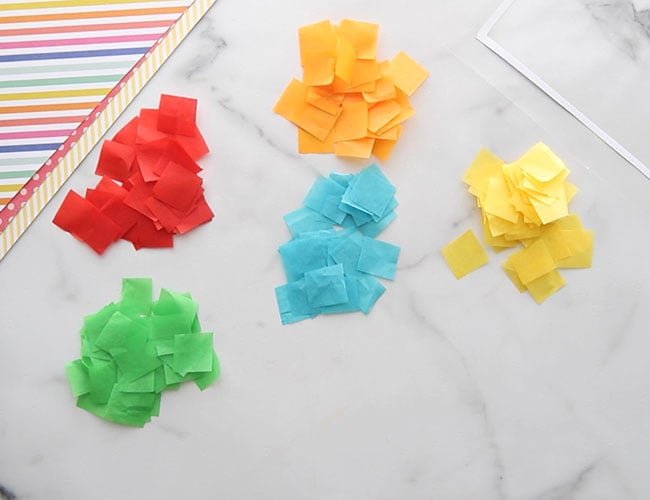 3. Cut out the template. 
You'll need to cut around the black outline and inside the butterfly wings.
For the inside, just bend the paper slightly and then make a cut mark to get inside this area.
Note – cutting out the templates can be tricky for little ones. Have an adult help with this step.
4. Next, place a self-laminating paper or Contact paper sticky side up on the table.  
Place your butterfly template black side down so that the white part is showing. This is so that when you cut it out, you'll see the black on top of the tissue paper.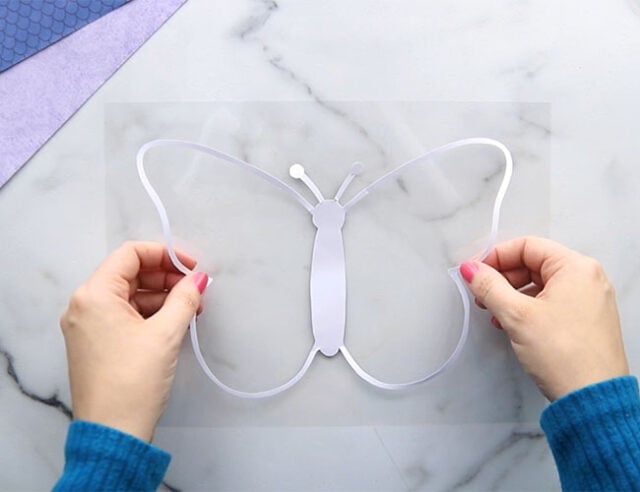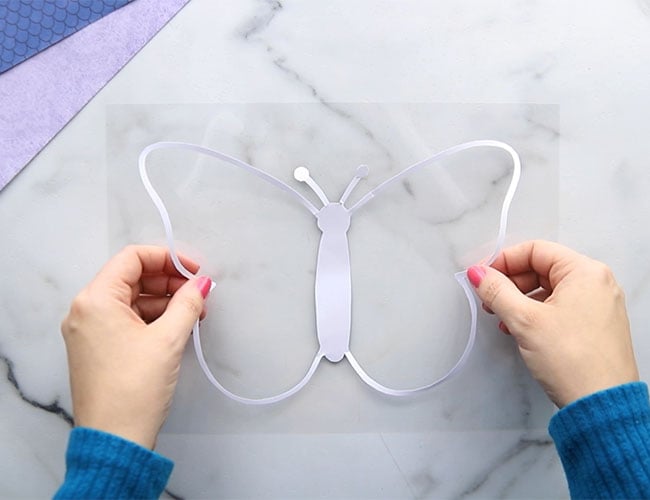 5. Start to add the tissue paper on the sticky laminating paper.
Don't worry if your tissue paper goes outside of the lines, this will get trimmed later.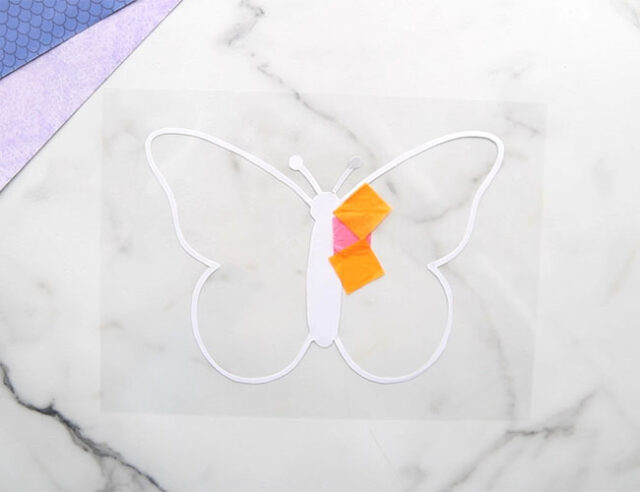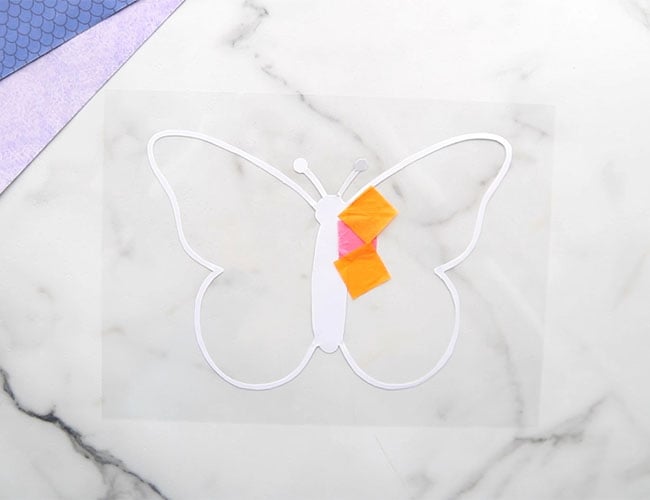 Keep filling until the butterfly wings are covered in tissue paper.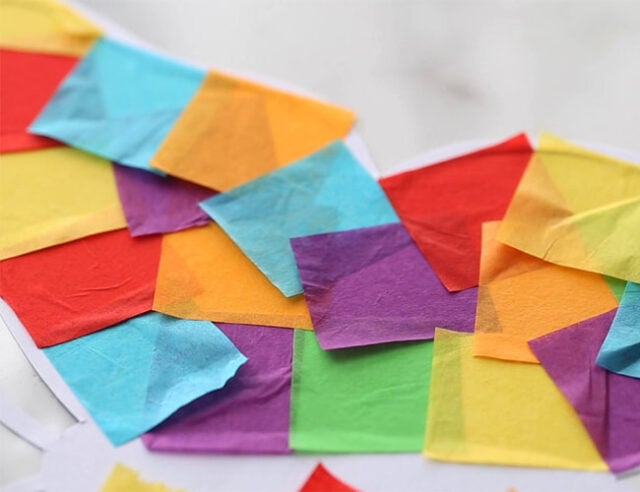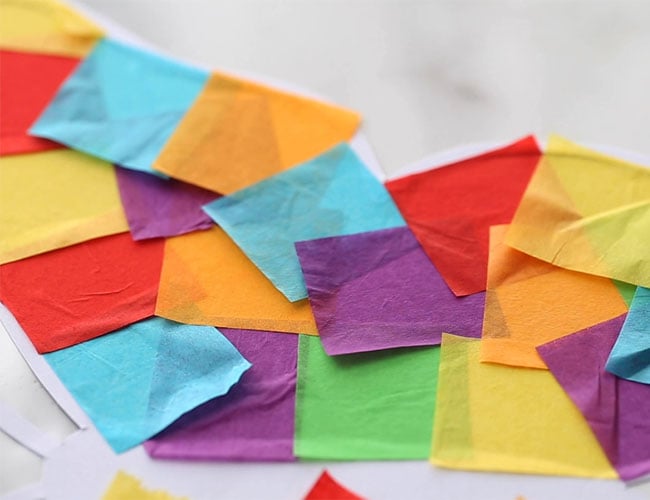 6. Carefully lay another piece of contact paper or self-laminating paper on top of the buttefly, sticky side down.
Slowly smooth it out to get rid of any creases or air bubbles.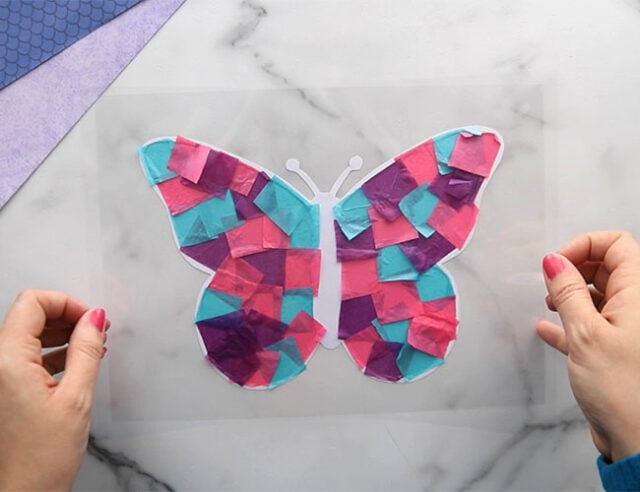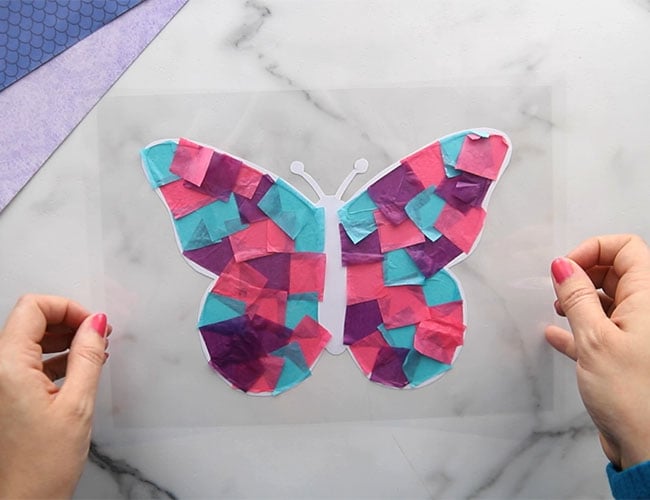 7. Cut out your suncatcher.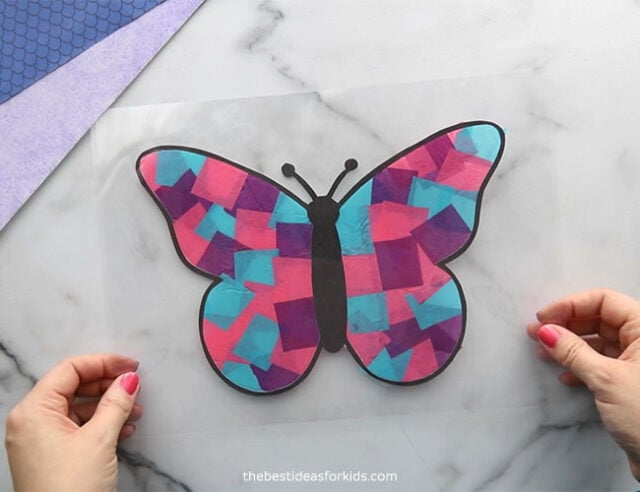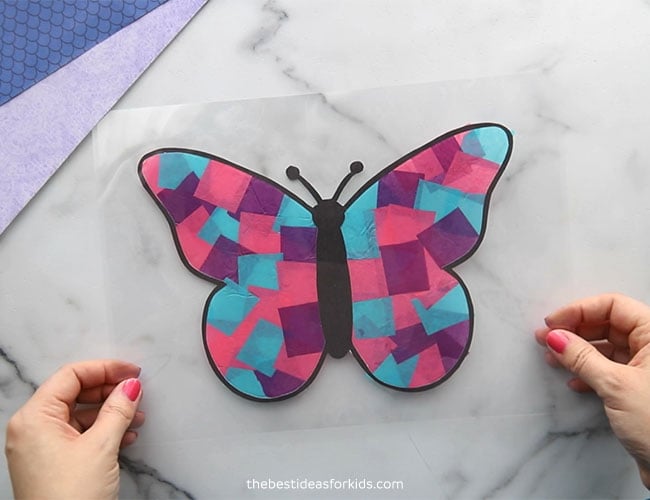 8. Use double sided tape or sticky adhesive dots (like glue dots) to stick to the window.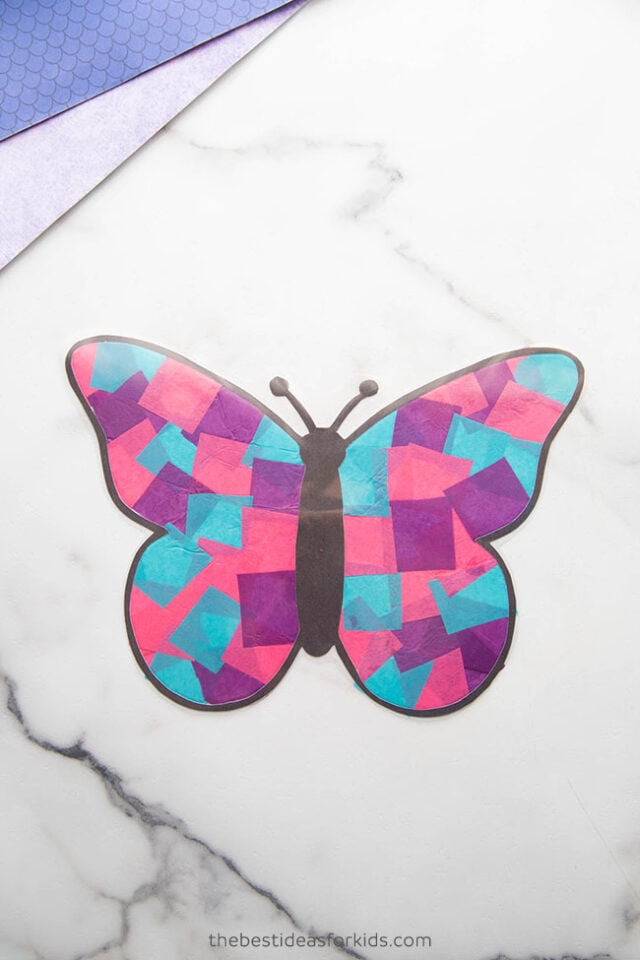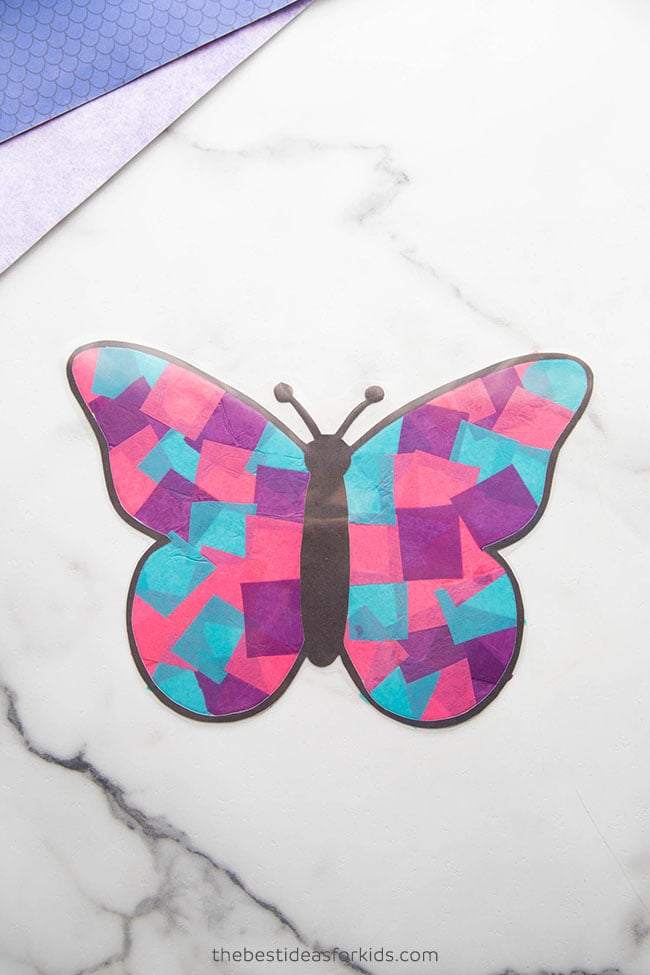 These butterfly suncatchers look beautiful in the window! They make the perfect spring or summer craft too! See more suncatcher ideas below!