Cinnamon Applesauce Ornaments are not only easy to make, but they smell great too!  Making cinnamon ornaments is a fun activity for kids of all ages. It's easy for them to help mix up the dough, use the cookie cutters and decorate them too! You will love pulling these ornaments out year after year to hang on your Christmas tree.
RELATED: Salt Dough Recipe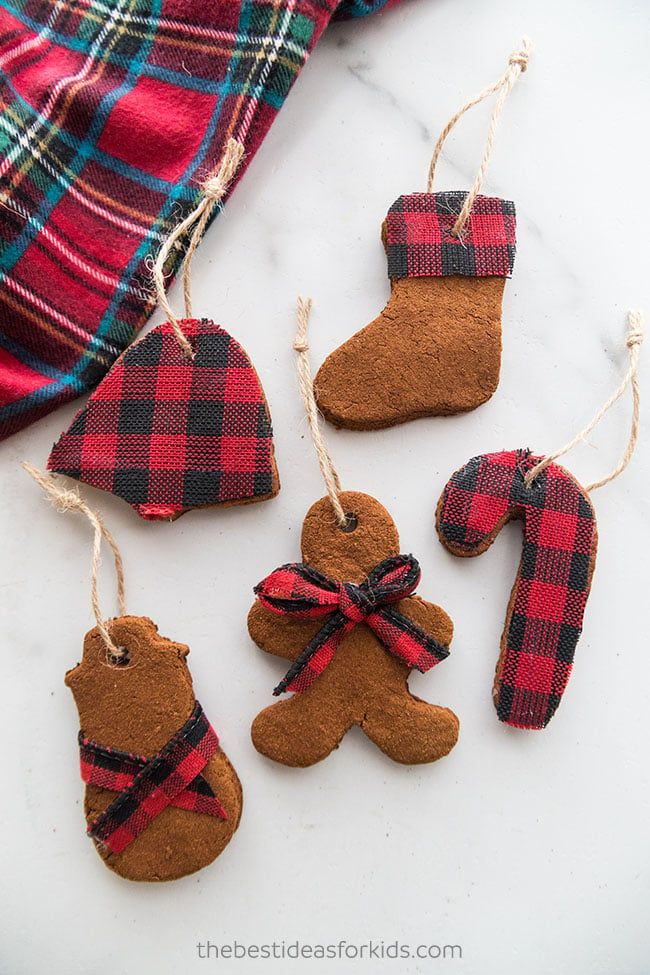 Cinnamon Applesauce Ornament Recipe
These cinnamon ornaments are similar to salt dough ornaments, but they require even less ingredients and there's no baking required! Making these ornaments is a fun family activity for the holidays. Kids will love to give these as gifts too!
Watch the Video Tutorial!
Supplies Needed to Make Cinnamon Ornaments
Do I Need to Bake the Ornaments?
No, you can let them air dry instead.
Make sure to place them on a cookie drying rack so the bottoms get exposed to air. Allow to air dry for 2-3 days until fully dry before decorating. If you would like to bake them, bake at a low temperature, like 200 degrees Fahrenheit for an hour. Baking them may cause the ornaments to curl a little bit so that is why we prefer to let them air dry. If you're under a time crunch because you want to decorate them the same day, baking them is fine and will help speed up the process!
Do I Need to Put Glue in the Recipe?
We tested a batch with glue (we used mod podge) and a batch without.
We didn't notice any difference between the 2 ornaments. For this reason, we do not think the glue is necessary. Also, if you do use glue – keep in mind you would not want to place this in your oven and you would only want to air dry this version.
How Do I Store Them?
Store in a cool, dry place. These ornaments will completely dry out and should not go moldy if kept in a cool, dry place. Protect them from damage as they can break if not handled gently.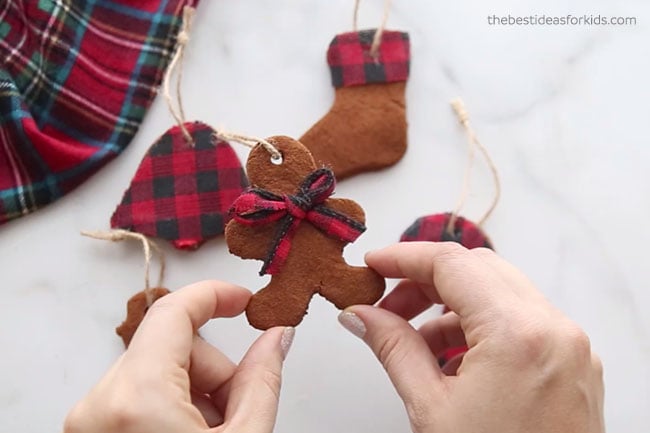 How to Make Cinnamon Applesauce Ornaments
This recipe will make 14-15 ornaments. 
These cinnamon applesauce ornaments will become one of your favorite ornaments to make! Make them to hang on the tree or attach to gifts this year.
More Homemade Ornament Ideas
And if you love homemade ornaments try making salt dough ornaments with this salt dough recipe!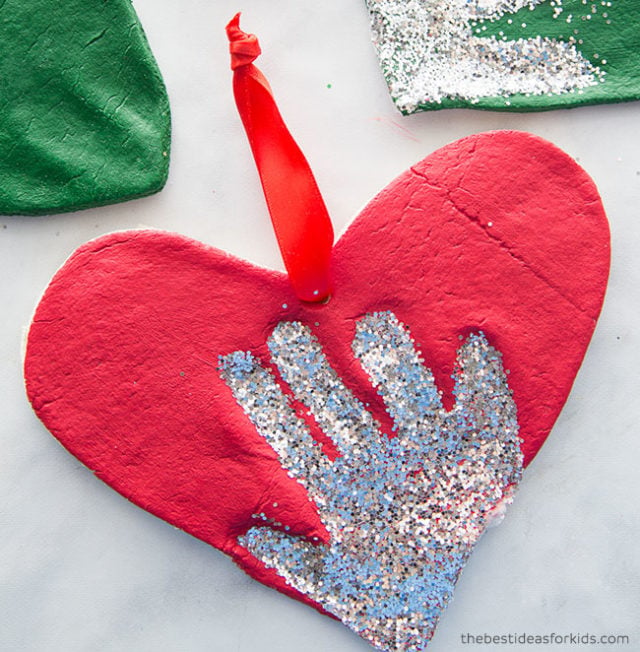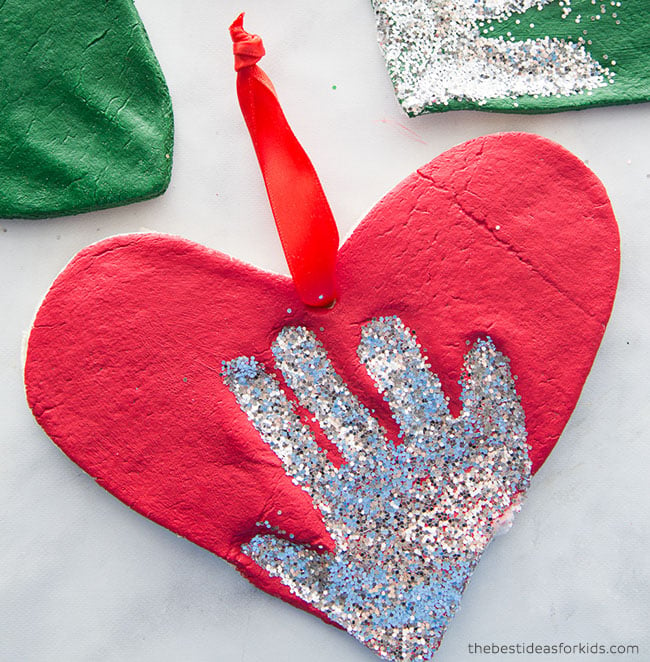 These salt dough glitter ornaments are so fun to make and look great on the Christmas tree too!