Recycling an egg carton into this jungle diorama is a fun activity for kids. Give this egg carton jungle craft a try today!
RELATED: Egg Carton Flower Garden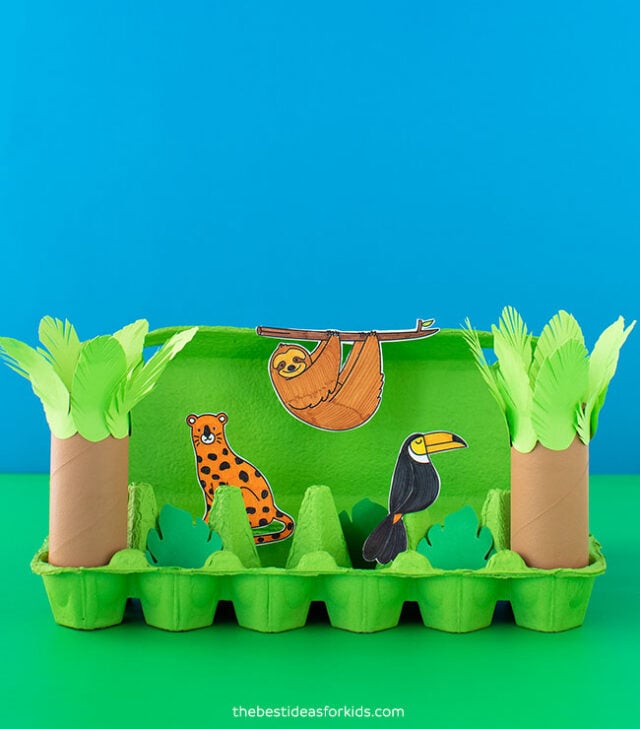 Egg Carton Jungle Craft
Save your egg cartons and you can make small little play scenes. This is our jungle diorama scene from my book Cut & Color Crafts for Kids. There is also a desert, castle and egg carton vegetable patch in the book!
If you don't have the book, kids can draw their own animals and leaves too.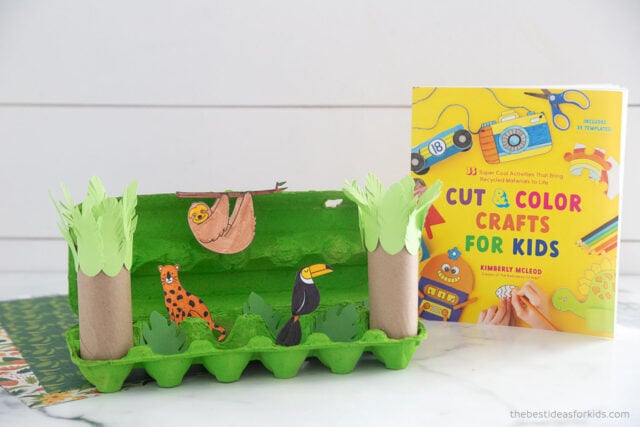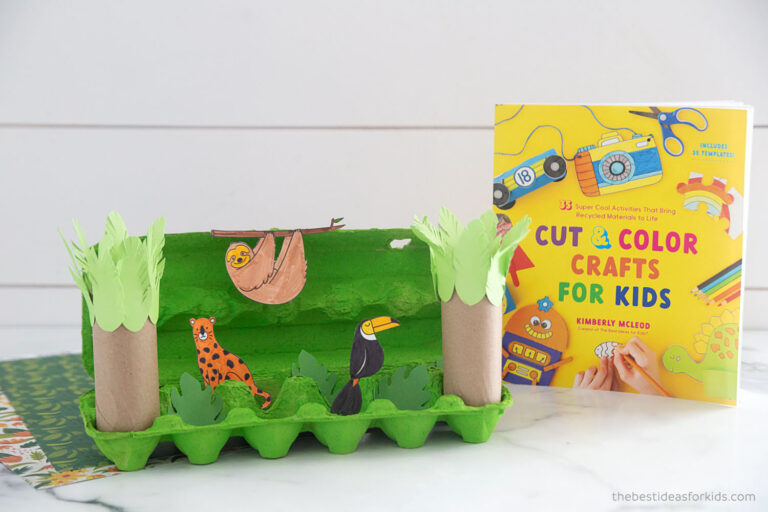 My book – Cut & Color Crafts for Kids: 35 Super Cool Activities That Bring Recycled Materials to Life is bursting with easy crafts and activities like this one. You get all of the templates in the back of the book. You just need to cut, color and create with everyday objects that you have at home!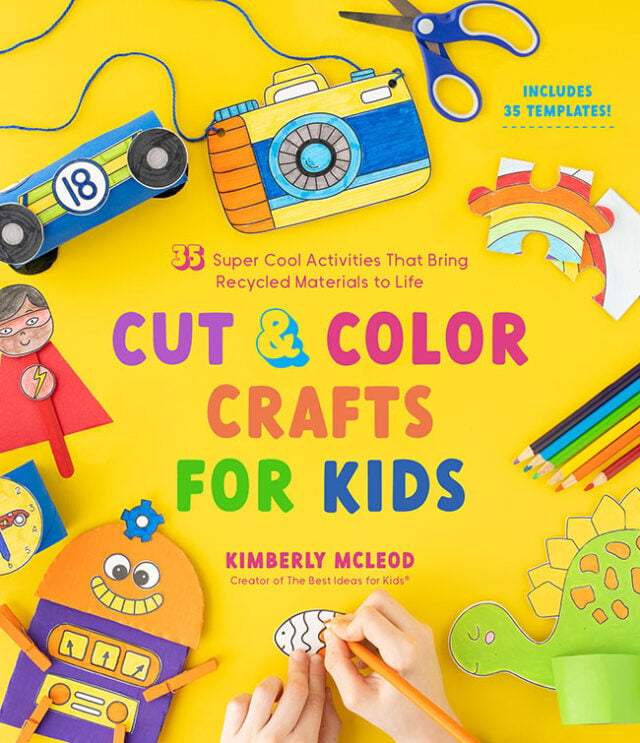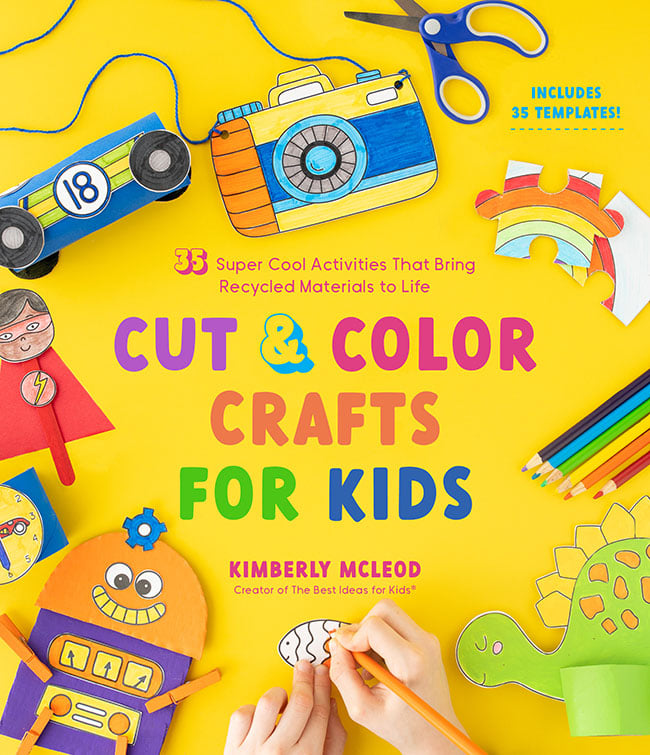 Watch the Video Tutorial!
Supplies to Make an Egg Carton Jungle
Coloring supplies – such as markers, paints, colored pencils or crayons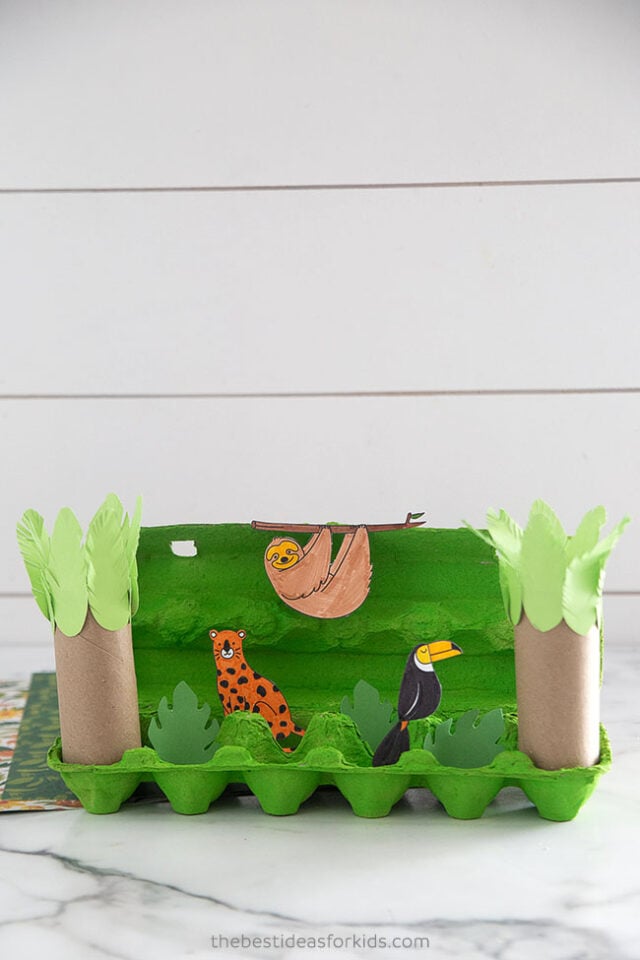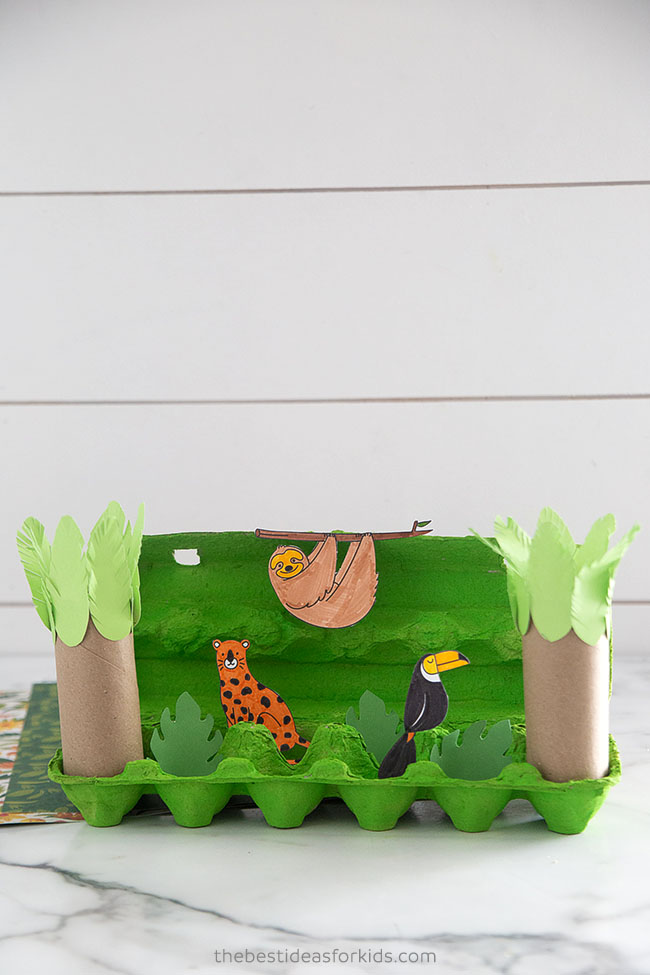 How to Make an Egg Carton Jungle
1. Cut out and color the jungle cut-outs from Cut & Color Crafts for Kids. This sample project was colored with markers.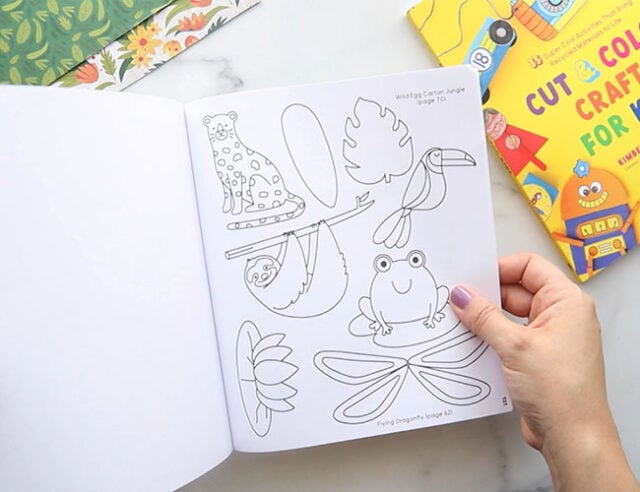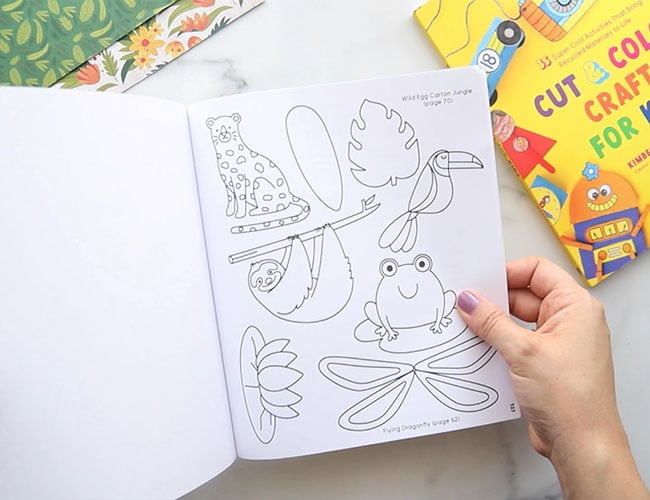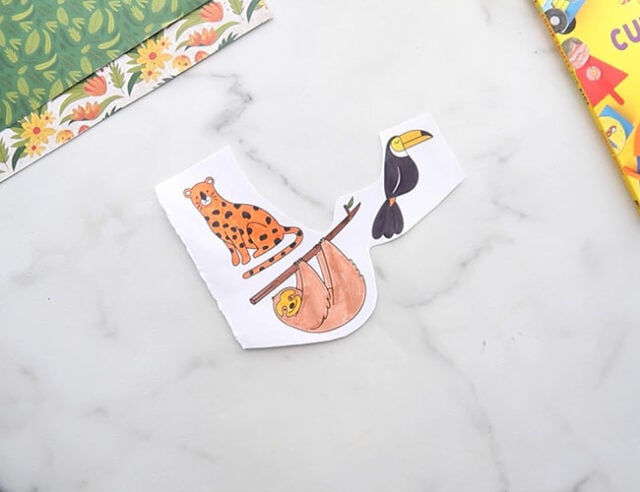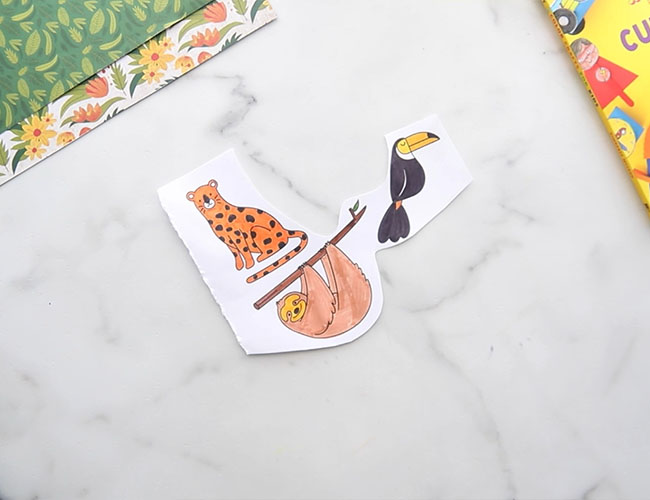 2. Cut out and trace the leaves.
Trace the tropical leaf template on the darker green cardstock to make 4 tropical leaves.
Cut out and trace the palm leaf templates on the light green cardstock to make 7 leaves.
Cut slits into the tops of the palm leaves.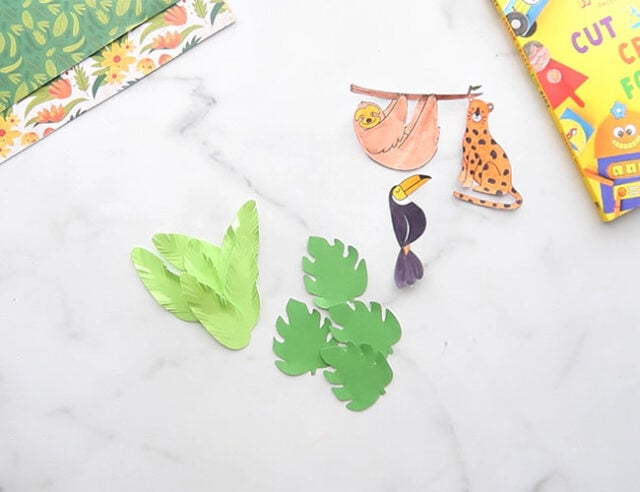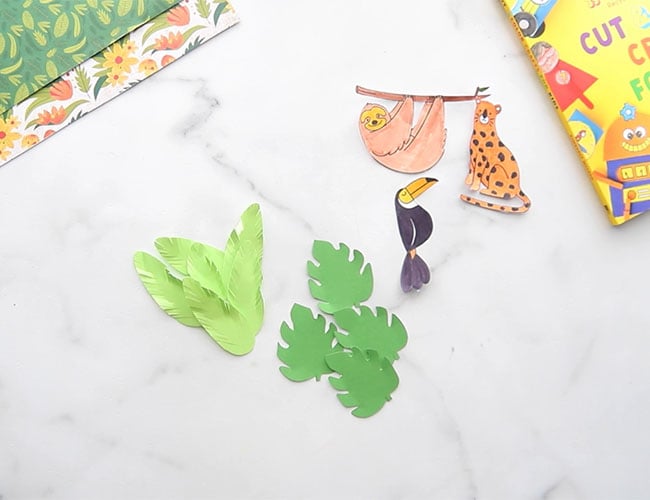 3. Paint the whole egg carton bright green.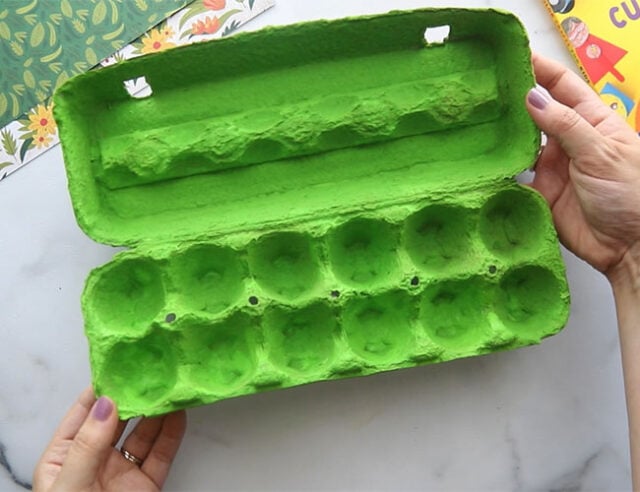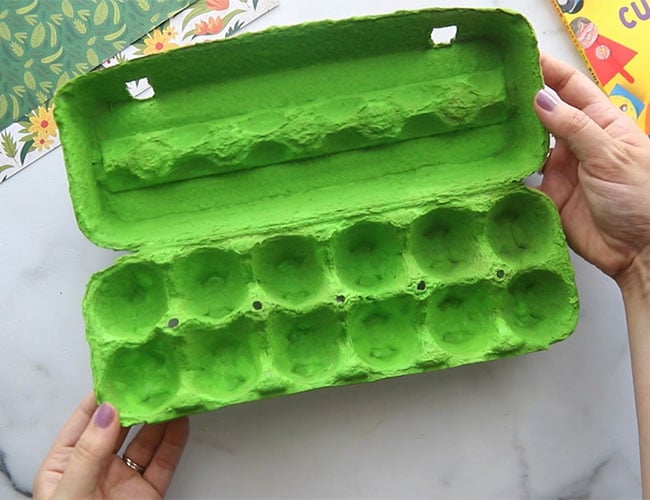 4. Make the paper roll trees.
For the palm trees, paint the paper rolls brown or wrap them with brown cardstock. You can also leave them plain if your paper rolls are already brown.
Glue the palm leaves around the paper rolls. Flare the leaves out.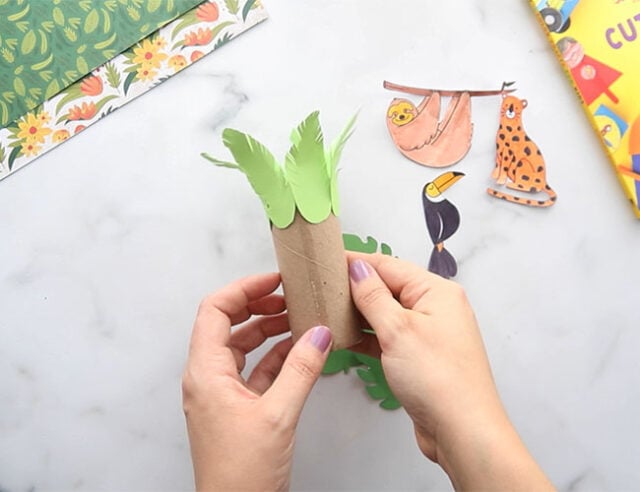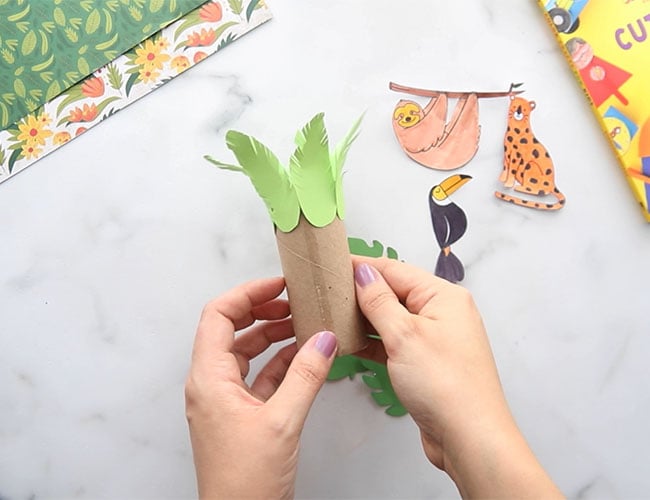 5. Assemble the egg carton jungle.
Glue the sloth to the top of the egg carton.
Glue the toucan to one of the egg carton cones. Glue the jaguar to the back edge of the bottom of the egg carton. Or, leave the animals loose so you can play with them!
Place the tropical leaves in the egg cups.
Place the paper roll palm trees in the outside cups of the egg carton.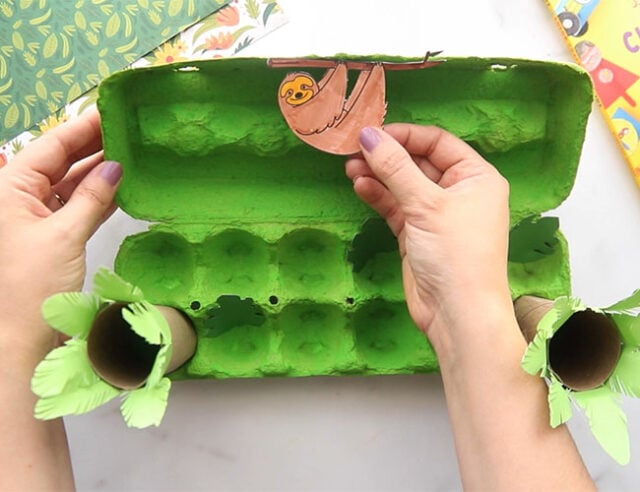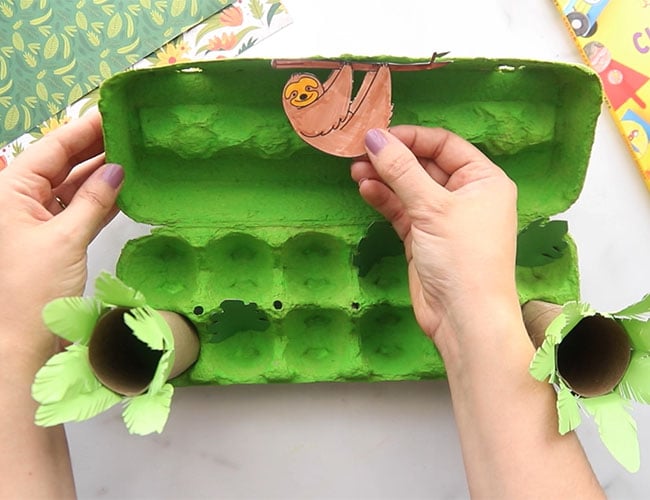 6. Make it stand up.
Glue a piece of cardboard to the back of the egg carton to keep the top standing up. You can also prop up the lid by placing an item behind it.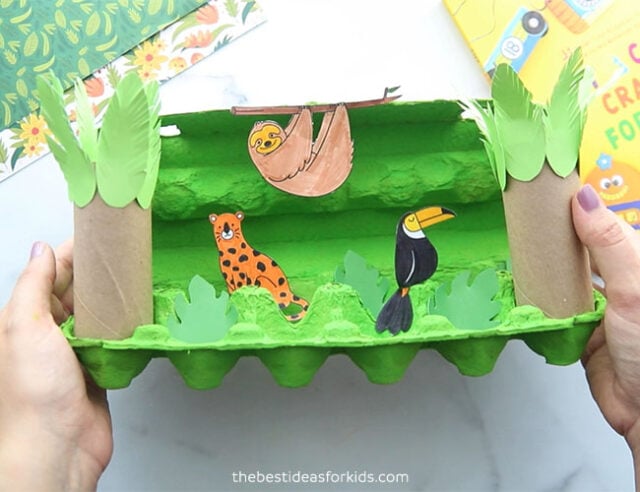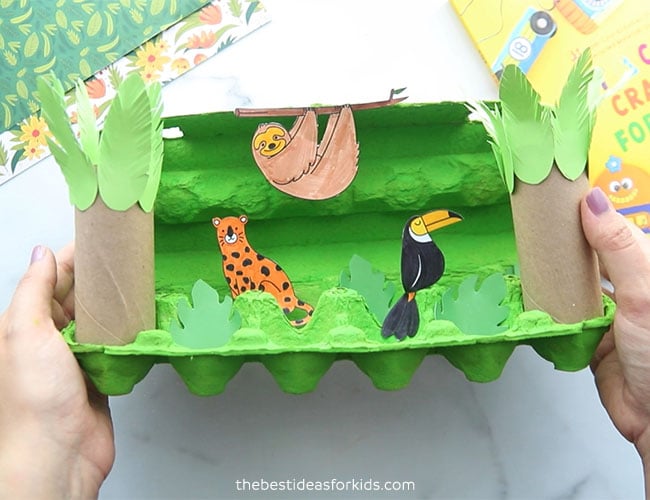 For more recycled craft ideas for kids – see both of my recycled craft for kids books!