Create your own egg carton vegetable patch with a recycled egg carton. Plant carrots, lettuce, tomatoes and more with recycled popsicle sticks.
RELATED: Egg Carton Flower Garden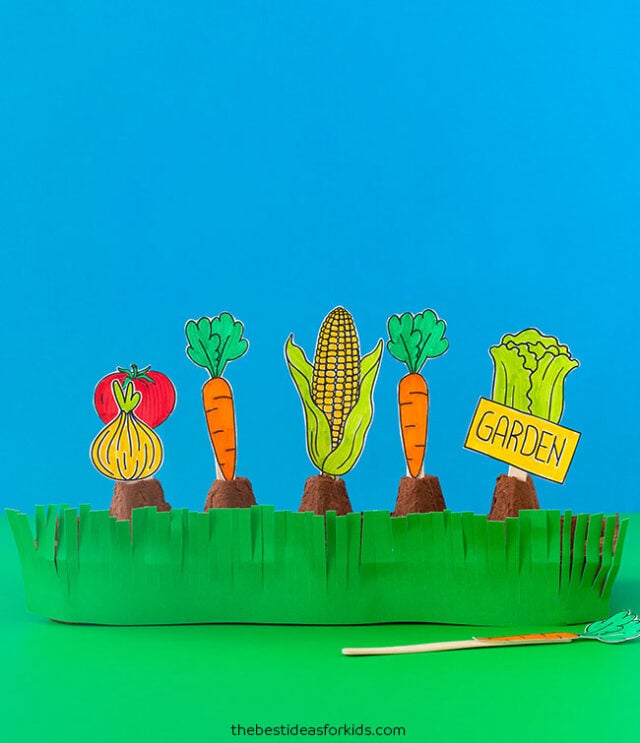 Egg Carton Vegetable Patch Craft
Save your egg cartons and you can make so many fun crafts! This is our Build a Vegetable Patch from my book Cut & Color Crafts for Kids. There is also a jungle, desert, and castle egg carton craft in the book.
If you don't have the book, kids can draw their own vegetables to make this craft.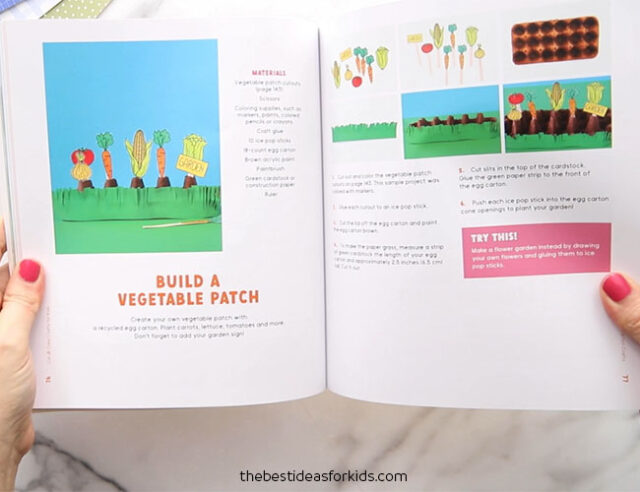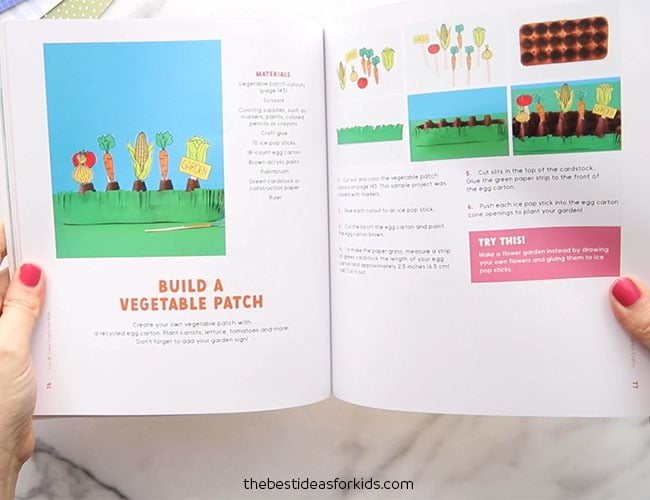 My book – Cut & Color Crafts for Kids: 35 Super Cool Activities That Bring Recycled Materials to Life is bursting with easy crafts and activities like this one. You get all of the templates in the back of the book. You just need to cut, color and create with everyday objects that you have at home!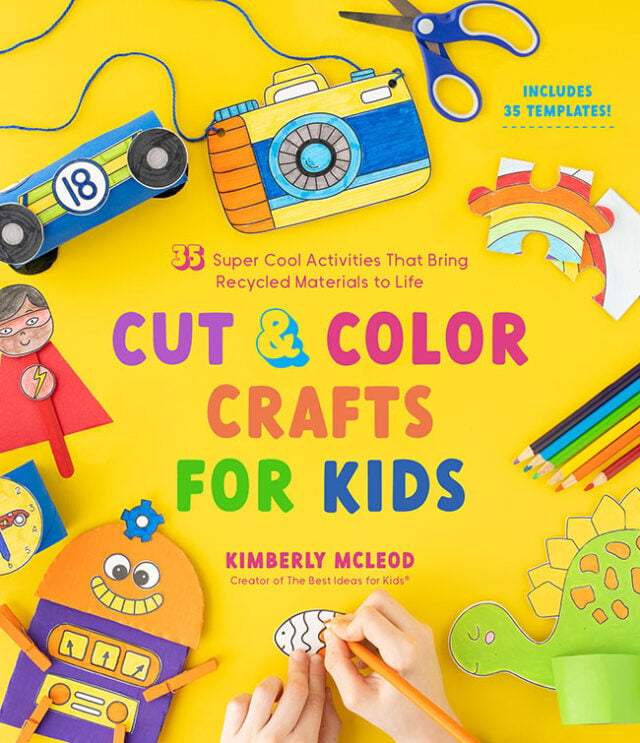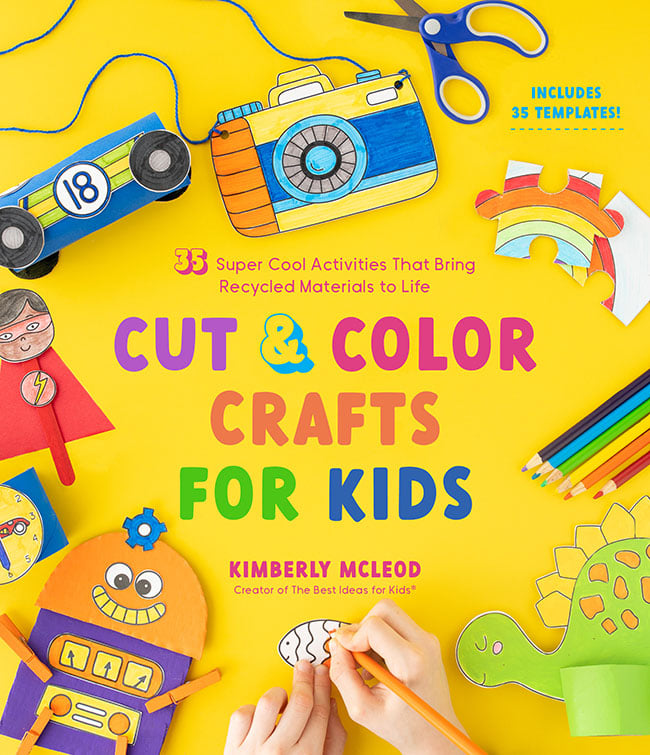 Watch the Video Tutorial!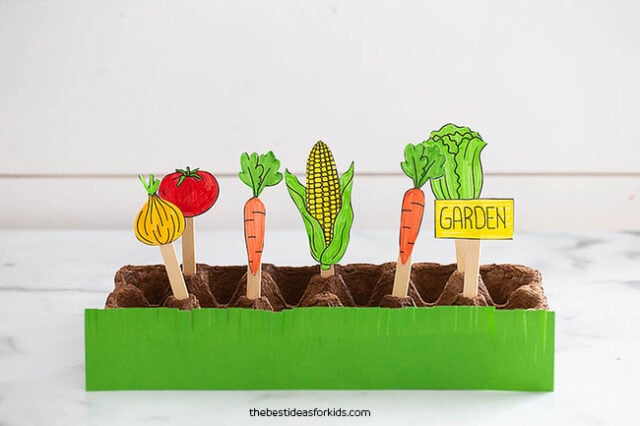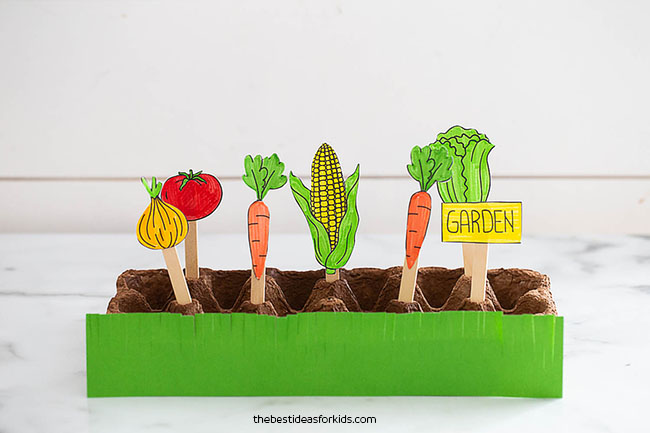 Supplies to Make an Egg Carton Vegetable Patch
Coloring supplies, such as markers, paints, colored pencils or crayons
18-count egg carton, with the lid cut off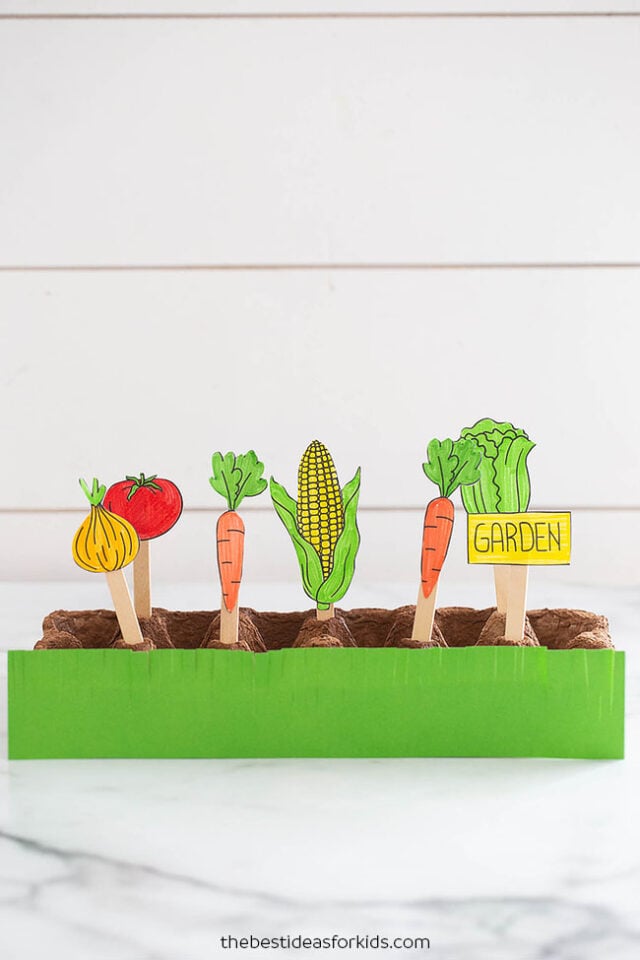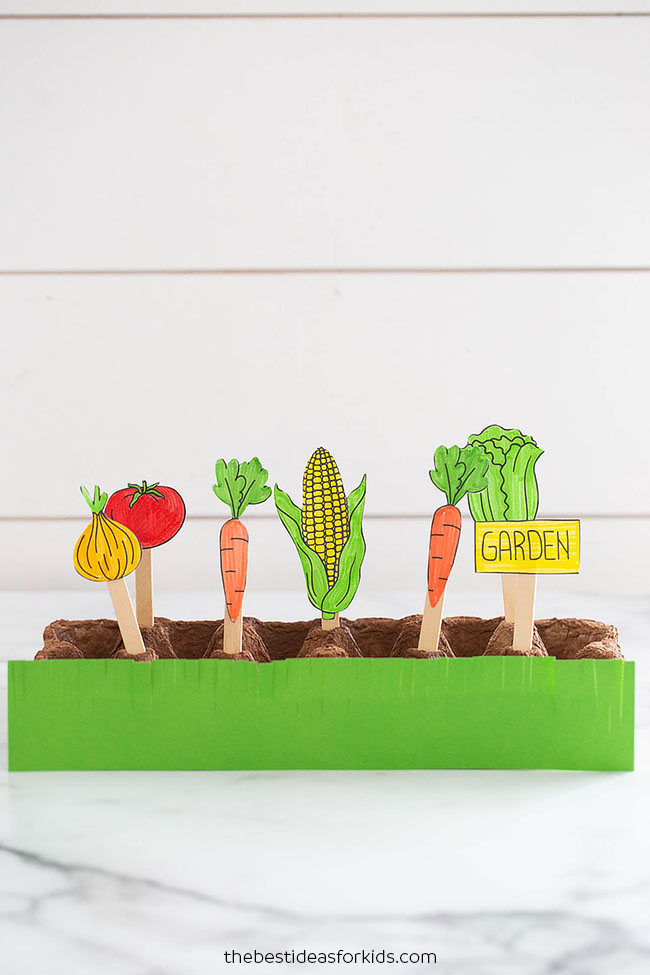 How to Make an Egg Carton Vegetable Patch
1. Cut the lid off the egg carton and paint the egg carton brown.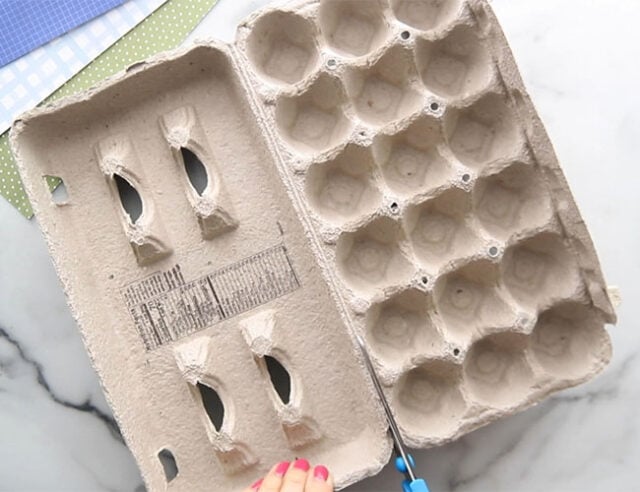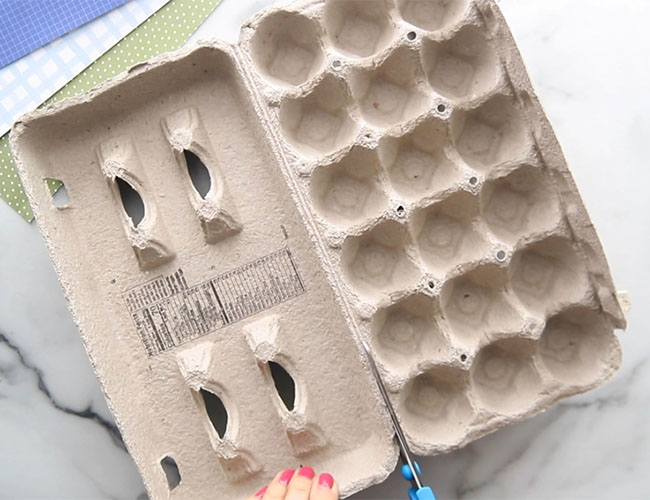 2. Cut out and color the cut-outs from Cut & Color Crafts for Kids. This sample project was colored with markers.
If you do not have the book, kids can also draw their own vegetables.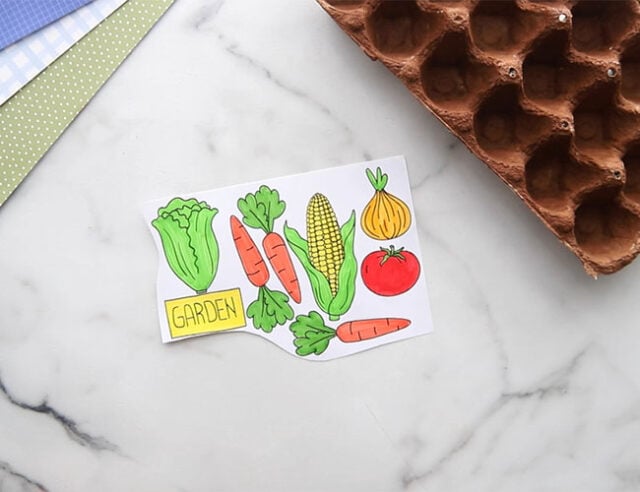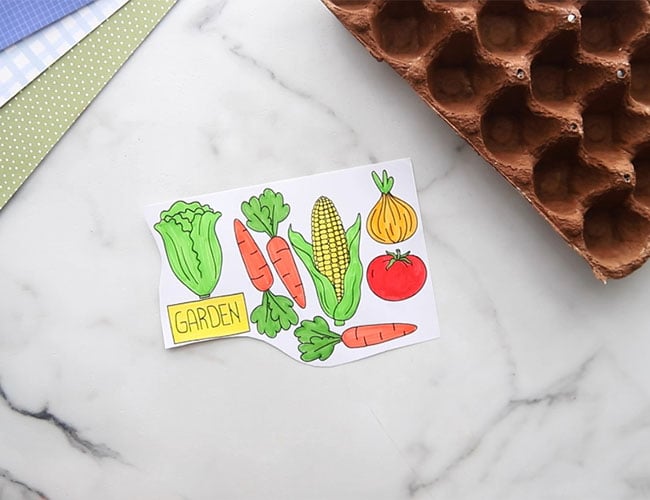 3. Glue or tape each cut-out to an ice pop stick.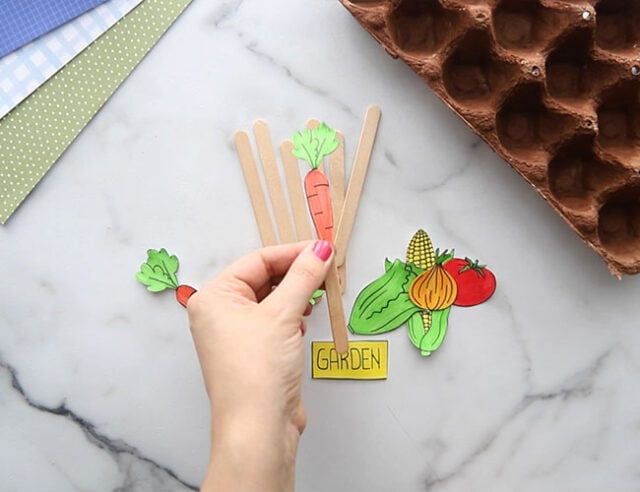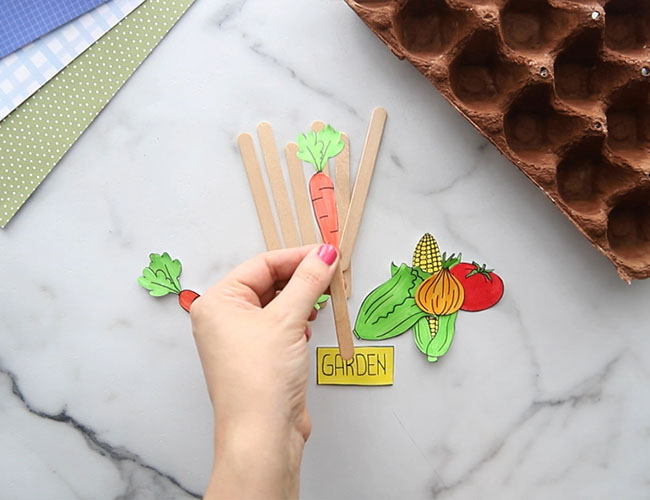 4. Make the paper grass.
To make the paper grass, measure a strip of green cardstock the length of your egg carton and approximately 2.5 inches tall. Cut it out.
Cut slits in the top of the cardstock.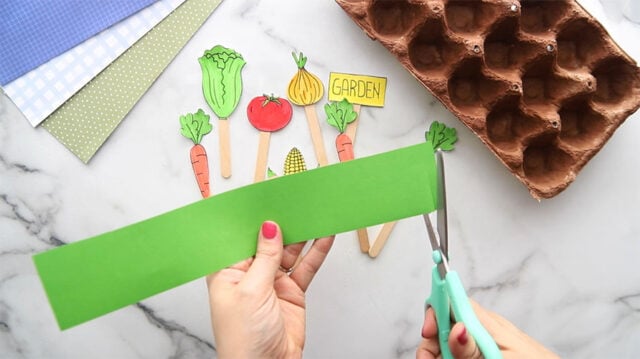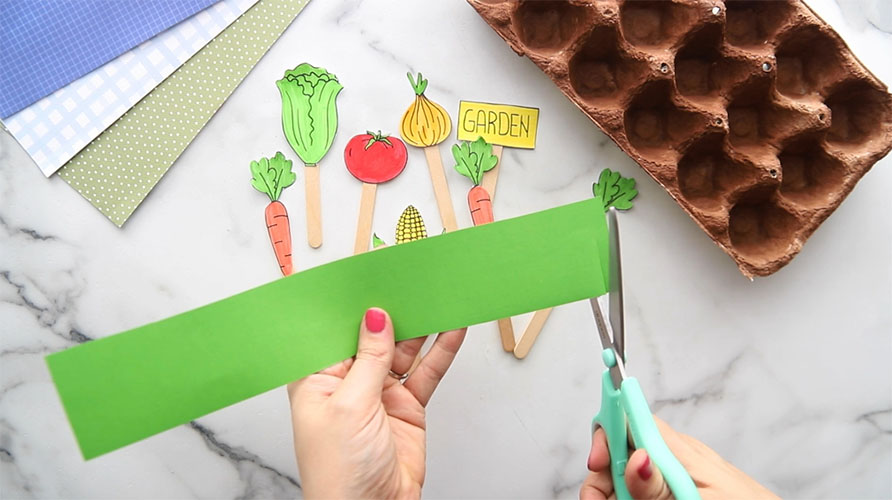 5. Glue the green paper strip to the front of the egg carton.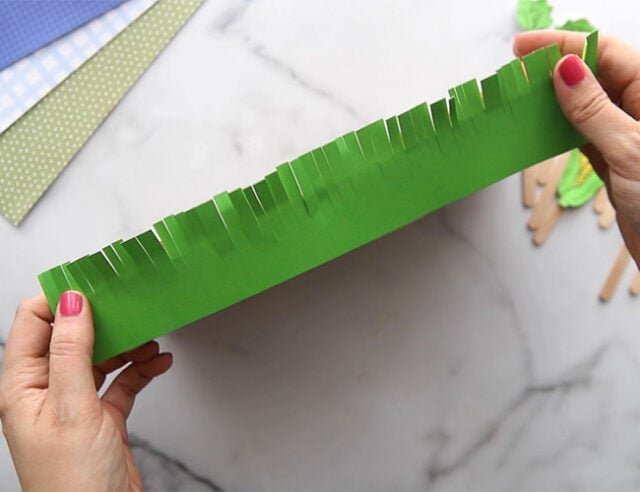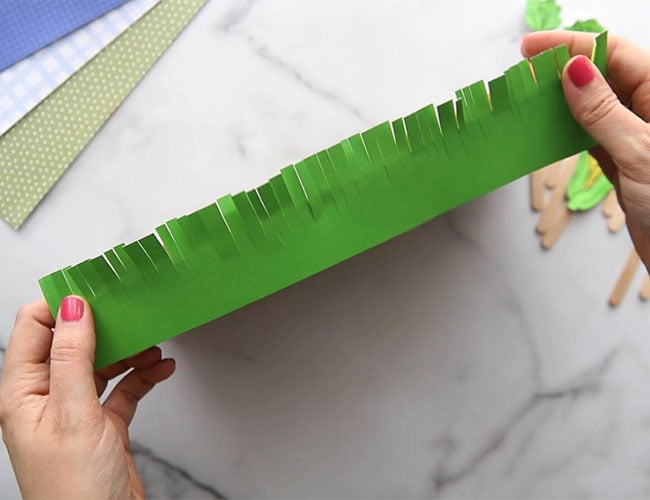 6. Push each ice pop stick into the egg carton cone openings to plant your garden!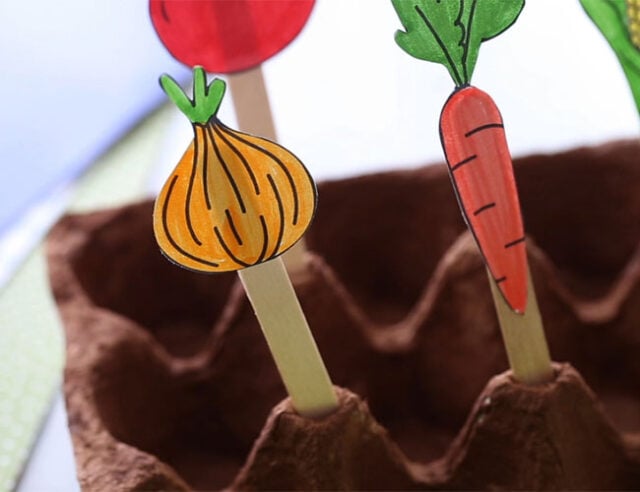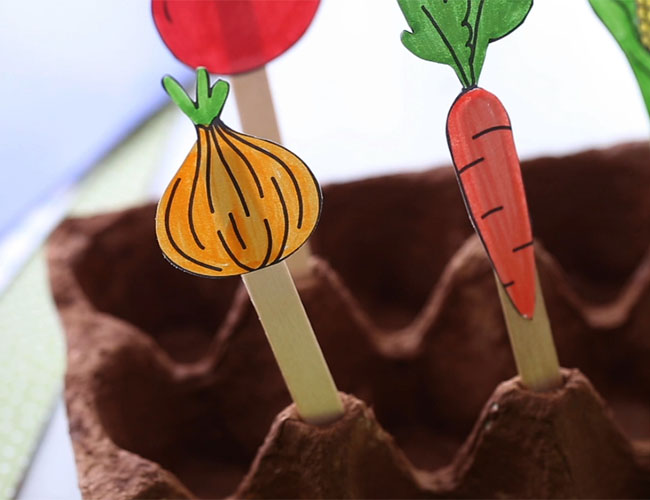 This egg carton vegetable patch is a fun craft activity for kids! Kids can plant and re-plant their vegetables in the garden.
When they are done, they can also make an egg carton flower garden.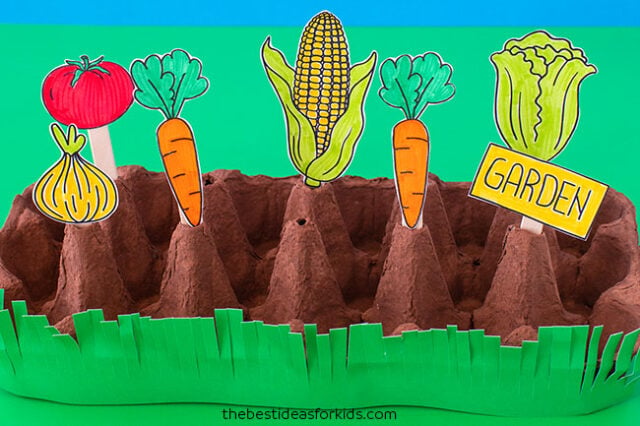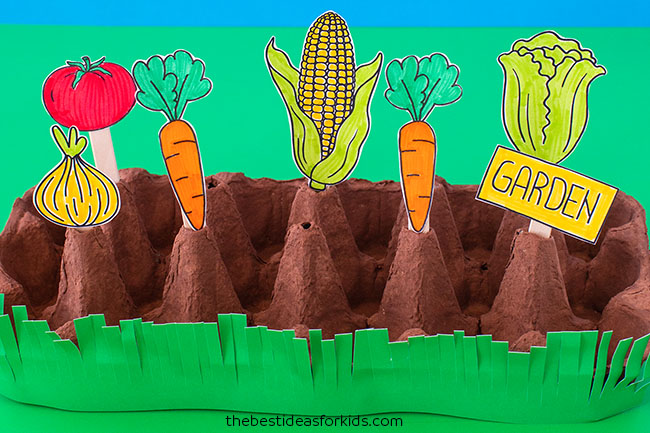 For more recycled craft ideas for kids – see both of my recycled craft for kids books!