For an easy and healthy treat for kids – try making these fruit skewers. This is also a fun party activity for kids – they can build their own skewers and then enjoy them as a treat!
RELATED: Fresh Fruit Popsicles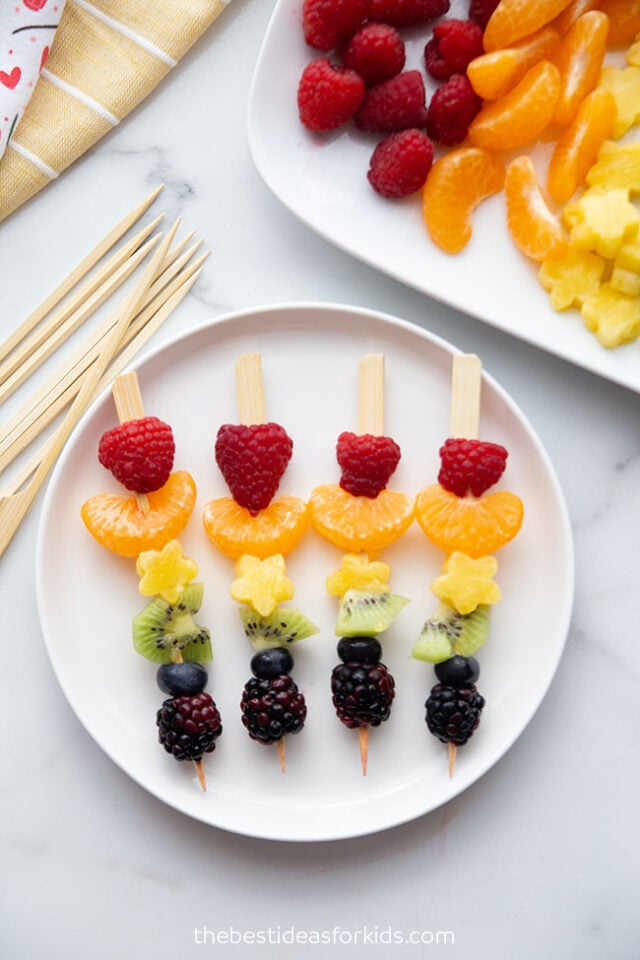 Fruit Skewers Recipe
There are so many fun variations to making fruit skewers. We chose some of the most complementary fruits to make a rainbow fruit skewer. Kids will love building these skewers.
Keep in mind small fruits can be a choking hazard for kids – so please be mindful of what fruits used with younger kids.
If you're looking for more fun summer BBQ treats – also try these watermelon popsicles or fresh fruit popsicles to go with the skewers!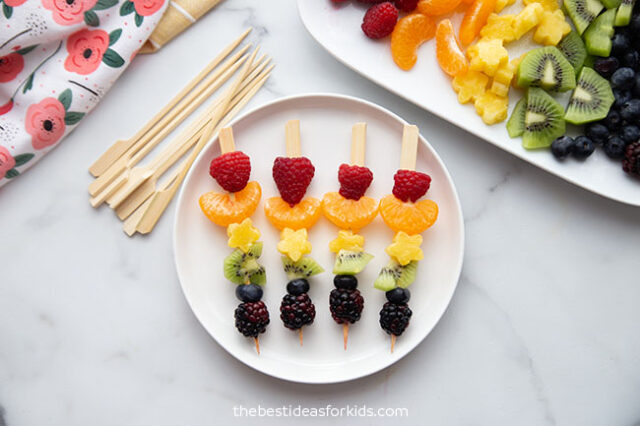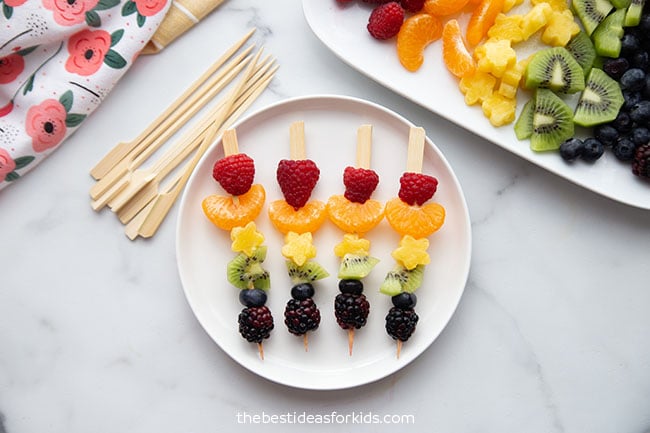 Ingredients Needed
Arrange the fruit on a platter for kids to select and build their own fruit skewers! Or build them on your own and bring to your next party.
Can you use other fruits?
Absolutely! There are other color options you can use.
Here are some other suggestions:
Red: Strawberries, Watermelon, Red Apples
Orange: Nectarines, Cantaloupe, Mango
Yellow: Bananas (dip in some lemon juice to stop them from browning right away)
Green: Green Grapes (be mindful of age because of choking hazard), Honeydew
Purple: Purple Grapes (be mindful of age because of choking hazard)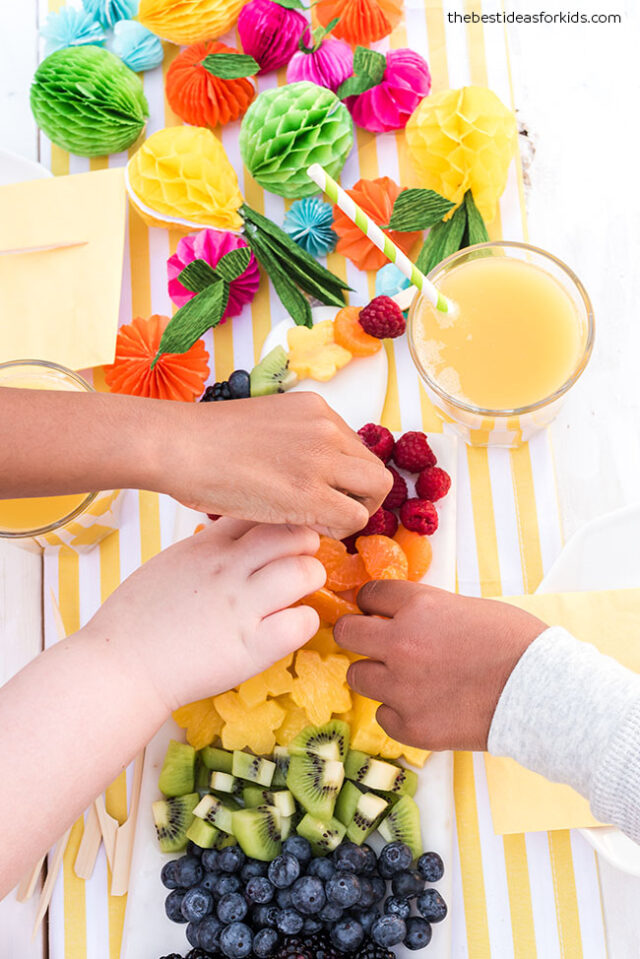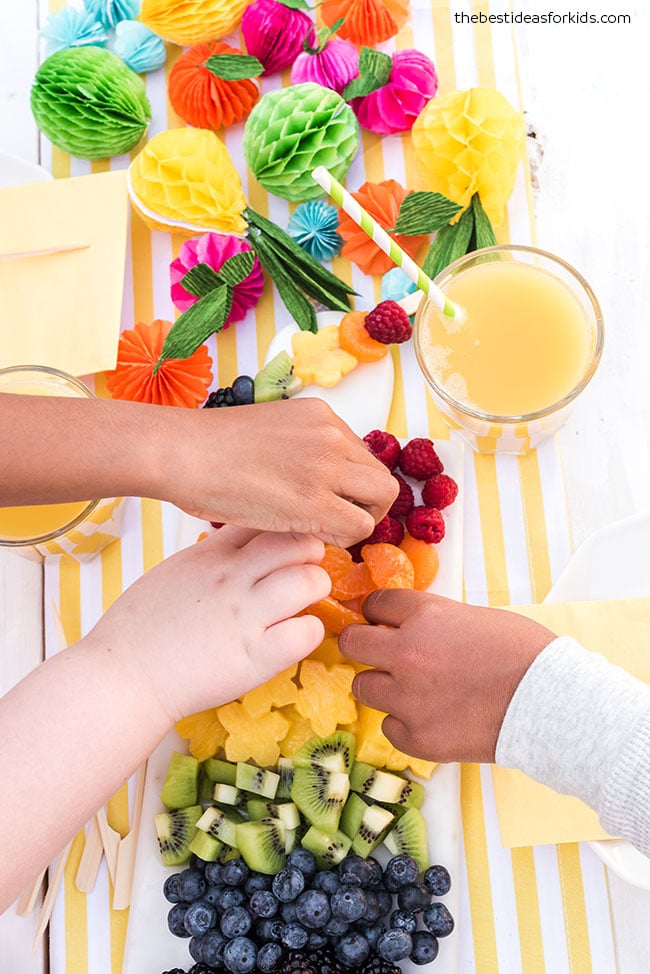 Supplies Needed
How to Make Fruit Skewers
Wash and clean the fruit.

For the pineapple, cut into square or rectangle pieces (large enough to fit the star cookie cutter) and freeze. Once frozen, use the star cookie cutter to cut out the pineapple shapes. Freezing the pineapple makes it easier to cut into a clean shape.

Assemble the fruit on a tray for skewer building.

Now you can build your skewers! Start with raspberry and work your way through the fruits in rainbow order. Or kids can mix and match and make their own fruit skewer designs.
This is a fun dessert for kids to make during a summer BBQ or birthday party!