This galaxy slime recipe is easy and turns out galactically cool! Kids will love making their own galactic slime mixing these different glittered slimes. And no galaxy slime will look the same, just like real galaxies! The best part is that this slime recipe is easy – only 3 ingredients!
RELATED: Fluffy Slime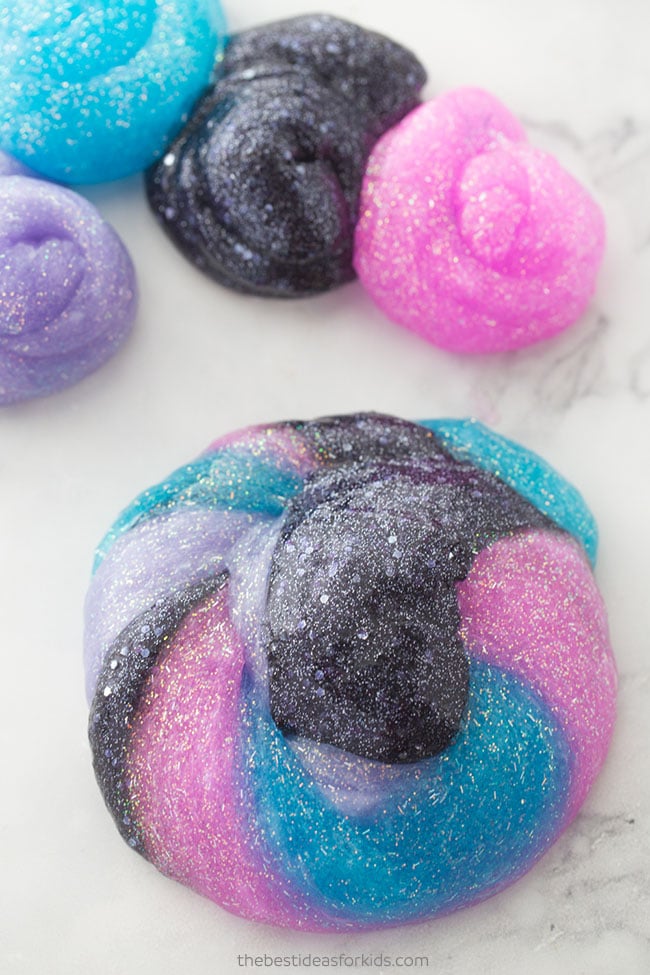 Galaxy Slime Recipe
When we think of a galaxy, we think of black primarily but if you look at galaxy images you'll see vibrant pinks, blues and purples. The colors are quite stunning and this galaxy slime is no different!
We love how glittery each color is – and the best part is you won't need to add much extra glitter yourself using Elmer's glitter glue!
You'll need to make 4 different slime batches to make this Galaxy Slime. One black glittered glue, one blue, one pink and one purple.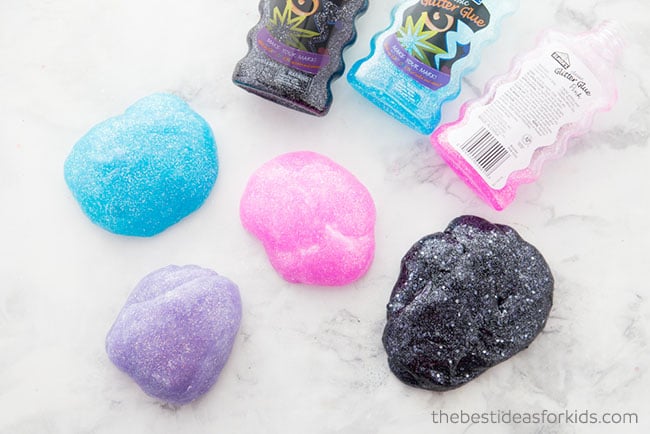 Each batch is quick to whip up – only 3 ingredients and uses our top recommended slime activator – contact lens solution.
Watch the Video Tutorial!
Ingredients Needed to Make Galaxy Slime
Here are the ingredients you'll need to make one of the colors (if you plan to make all 4 colors you'll need to grab 4 of each of the ingredient amounts below).
1 Bottle of Elmer's Glitter Glue (6 oz).  We used black, blue, purple and pink. Note: We have only tested this with Elmer's glitter glue and recommend this brand as other brands may not work.
1/4 cup of Water – which will make your slime stretchier.
How Long Will the Slime Last?
This slime will last at least a week if stored in an air tight container or bag. We have found it usually will last longer too as long as it's not sitting out exposed to air when not in use. We prefer to store in a Ziploc bag since it is easy to press out all of the air from the bag.
How to Make Galaxy Slime
This is our favorite part of the galaxy slime – the black glitter glue slime! We added some extra silver glitter to this slime to make it look like it has stars in it. It actually looks like a galaxy with distant stars!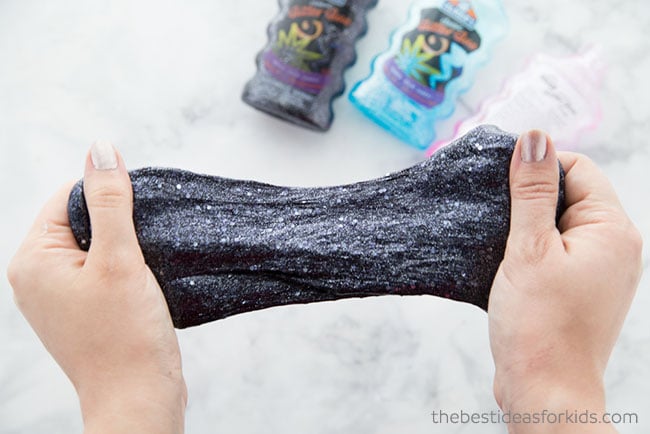 Once you have all of the colors made, you'll need to line them up together to twist and form your "galaxy".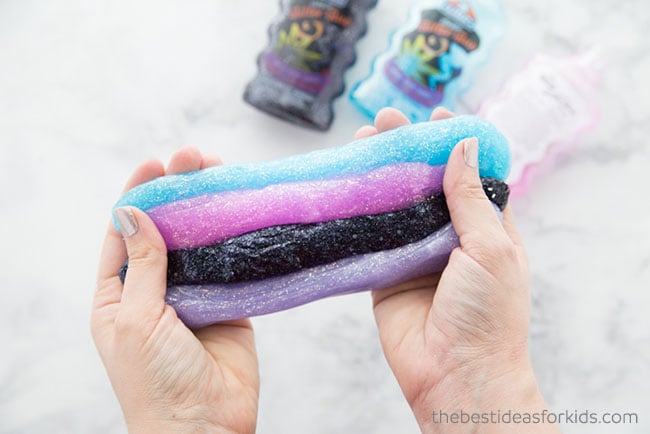 Twist your slime together now to form your galaxy! Isn't it pretty? We will note that the more you mix and play with the slime it will turn into one color. But the glitter glue and extra glitter will still make it look galaxy-worthy!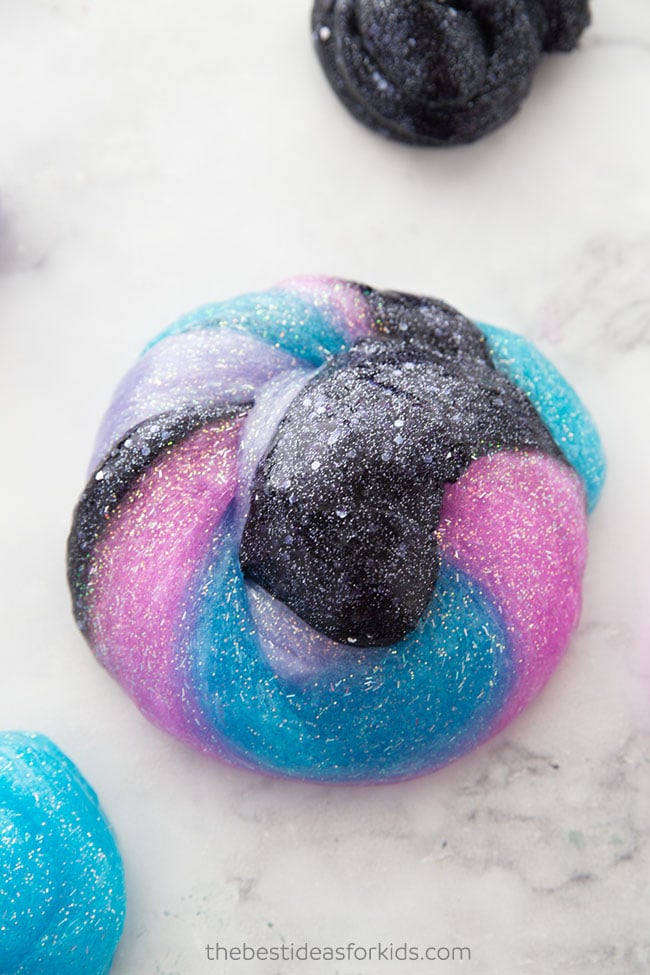 Steps to Make One Color of the Slime
*Repeat this for each color you want to make
1. Get a bowl to mix your slime ingredients in.
2. Empty your Bottle of Elmer's Glitter Glue into the bowl.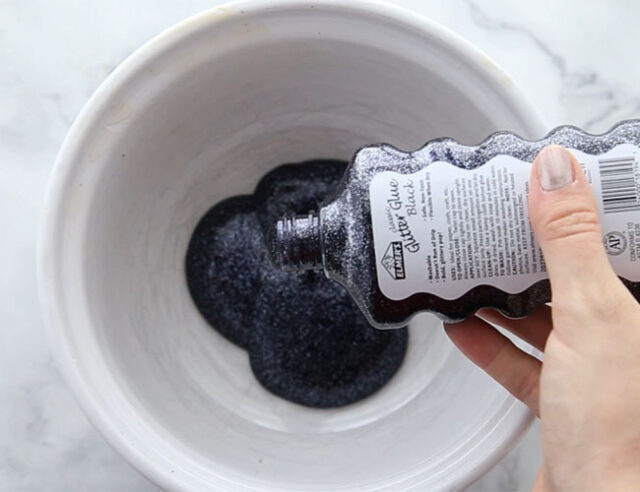 3. Add 1/2 teaspoon of baking soda and mix in thoroughly.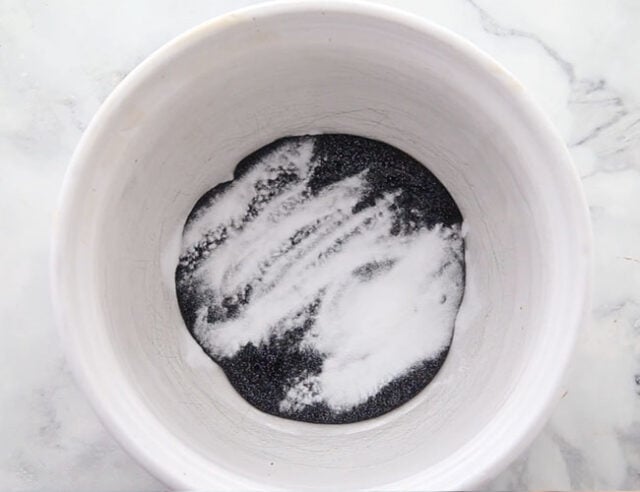 4. Add 1/4 cup of water.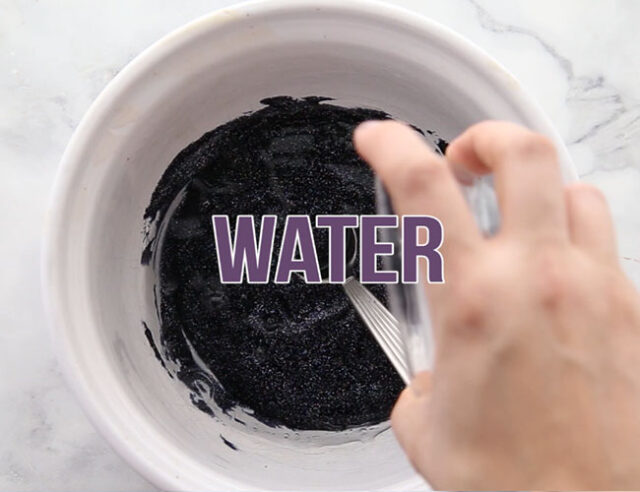 You can add extra glitter at this step. We added silver glitter to the black glue slime.
Biodegradable Glitter – You can use this chunky biodegradable glitter from Etsy as an alternative.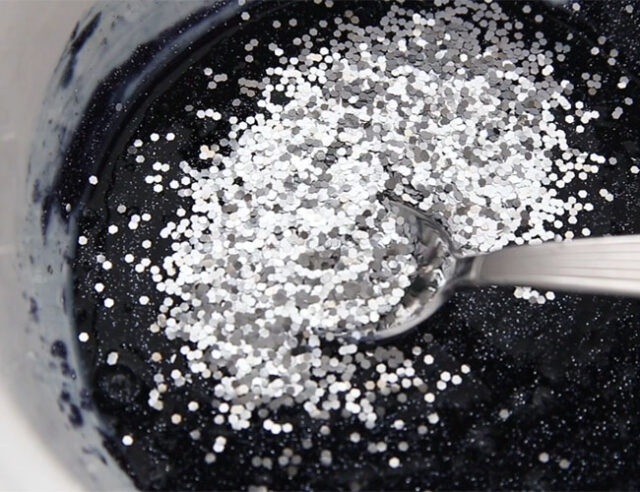 5. Slowly add in your contact lens solution.
Reminder: your contact lens solution should contain boric acid and sodium borate or your slime will not form. We like this brand the best. See also our tips on How to Make Slime with Contact Solution.
We like to add a few teaspoons of contact solution at a time and then mix. Once the slime starts to pull away from the bowl you can take the slime out and knead with your hands. It will still be sticky at this point and that is normal. Just keep kneading.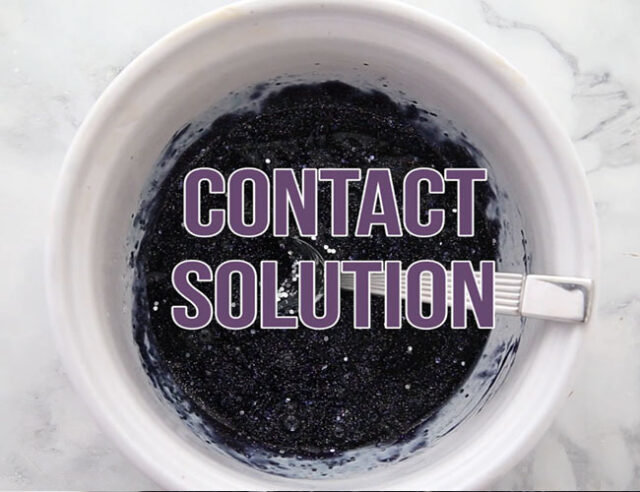 If you find it still too sticky after kneading try adding some baby oil or lotion to your hands instead. You can also add in more contact lens solution if you still find it too sticky. But we like to caution that adding in too much contact lens solution will make the slime become harder and not as stretchy to play with.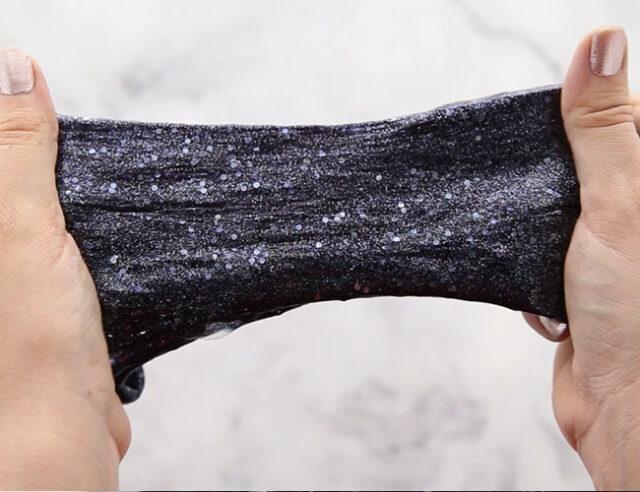 6. Repeat the above for each color you want to make.
Once you have all of your colors made. You can twist different colors together to make the galaxy slime.
Try these other slime recipes:
Slime Safety & Precautions
Note: Making slime is a science experiment and safety precautions should still be made when creating slime. By making this slime, you agree to our site terms which you can read here.
Adults should handle any chemicals and products
Adults should make the slime
Always read and follow the labels of products used. If contact lens solution is accidentally ingested, seek medical attention immediately.
This project is not suitable for children under 4.
Slime should not be placed in the mouth. Always wash hands before and after playing with the slime.
If you notice any skin irritation, discontinue use immediately. If you have sensitive skin, wear gloves while making and playing with the slime.
Slime is a science experiment and should be made and played with in moderation. Do not allow children to make their own slime and do not play with slime for an extended period of time.
More Slime Recipes
Have you tried fluffy slime yet? This is fun to make and the texture is "fluffy"!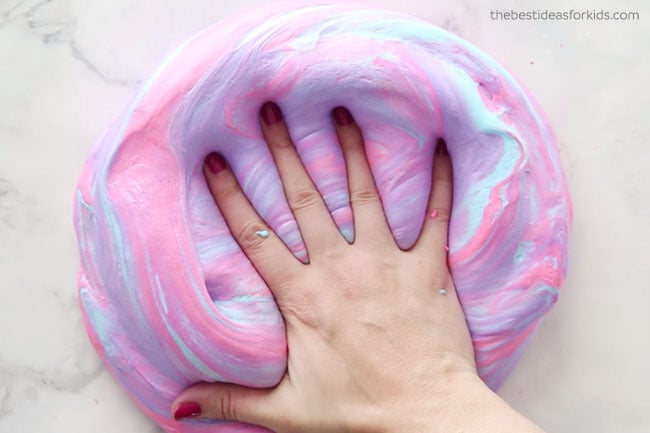 See our Unicorn Slime Recipe – one of our most popular slime recipes!