Make this Grinch painted rock after watching your favorite Grinch movie with the kids. You only need a few supplies to make these Grinch rocks and they also make fun gifts this holiday season!
RELATED: Grinch Card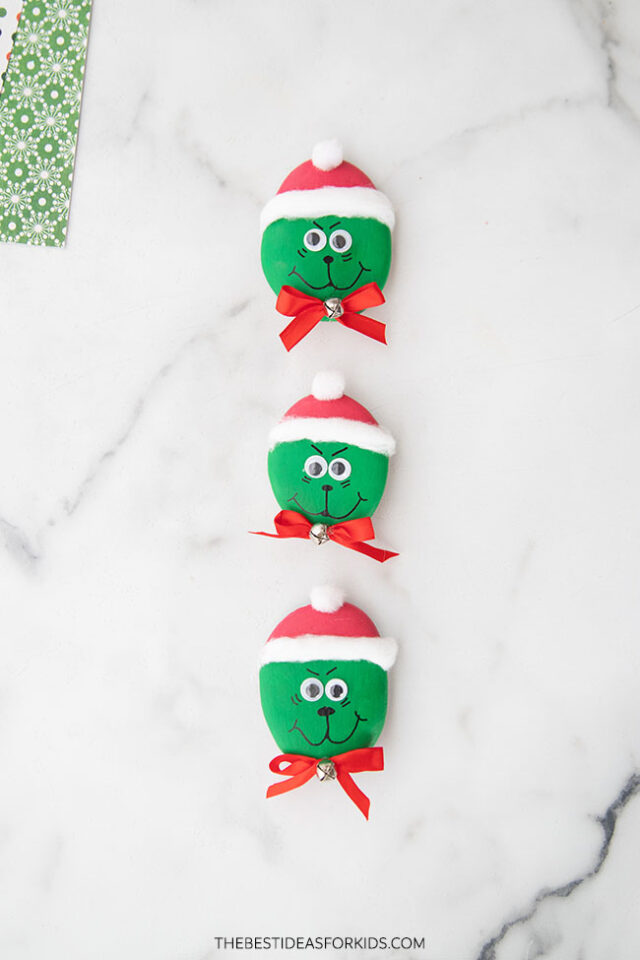 Grinch Painted Rocks
You'll only need a few simple supplies to make these Grinch rocks. You can follow along or add your own twist to the design by changing the Grinch's face.
See these other fun Grinch crafts: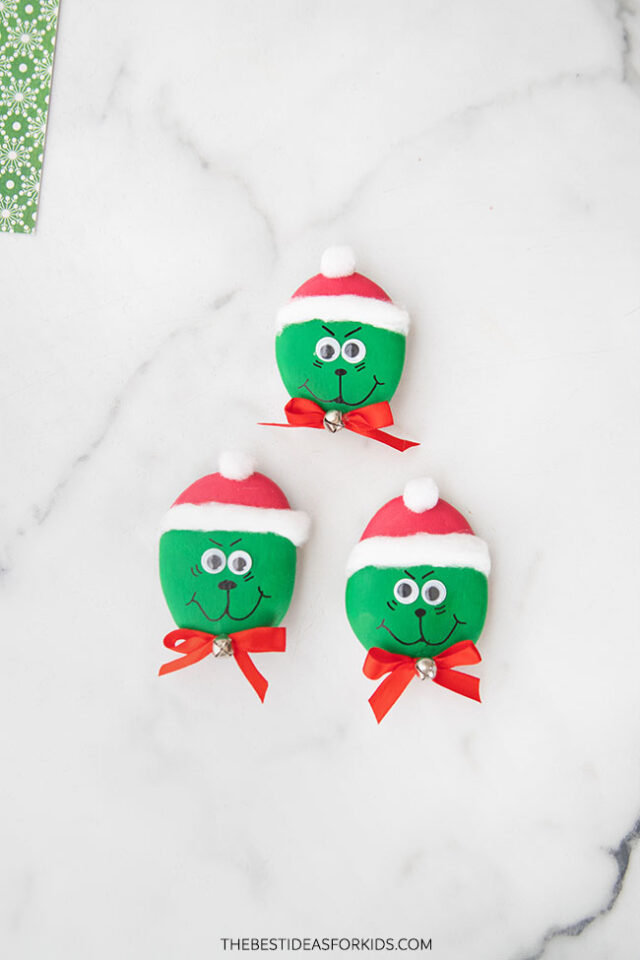 These homemade Grinch rocks would make fun holiday gifts for friends, teachers, or grandparents. You can also make your own handprint Grinch cards to go with the gift.
Or extend your holiday fun after watching your favorite Grinch movie with this easy DIY craft.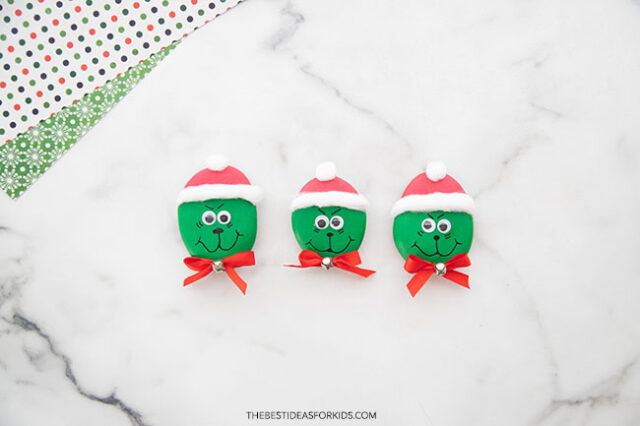 Watch the Video Tutorial
Supplies Needed to Make a Grinch Painted Rock
Here are the materials you'll need to make these Grinch painted rocks:
Rocks – Medium-sized rocks that are about 3 inches tall from the top of the hat to the bell. You can find rocks outdoors, at craft stores or on here.
Hot glue – hot glue will work best for gluing on all of the features to the rock. Have an adult help with this part.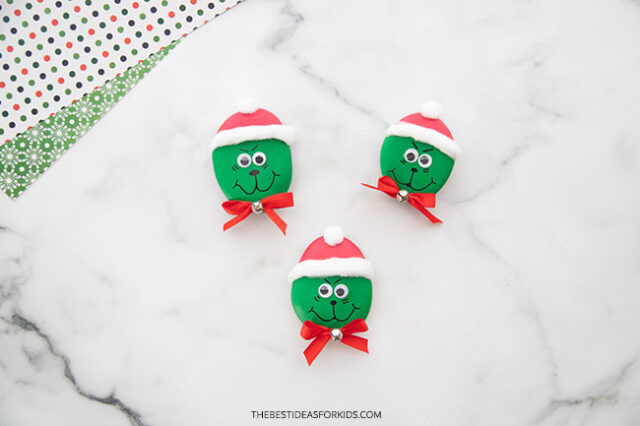 How to Make Grinch Painted Rocks
1. Prime the rocks.
Start by priming the rocks first by adding a layer of white acrylic paint. You can use an acrylic paint pen or regular acrylic paint.
Priming the rocks will help the colors pop when you paint them on top. It also cuts back on the number of colored coats needed.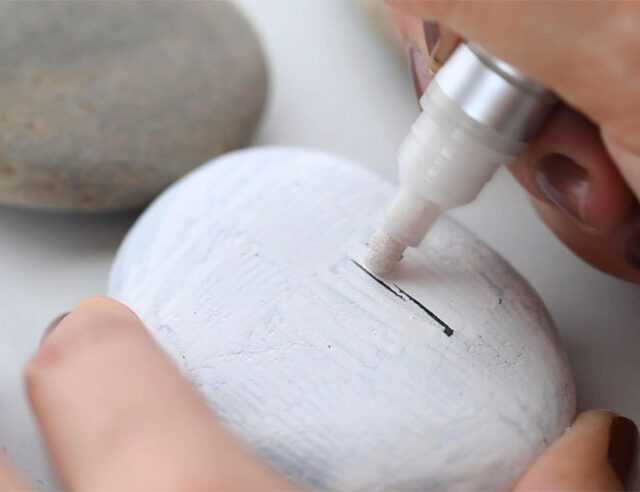 2. Paint the hat.
Paint the red hat on the top using a red paint marker.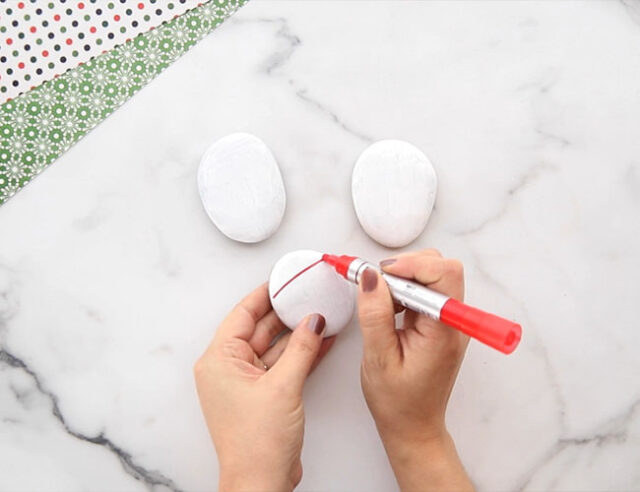 3. Paint the rest of the rock green.
Next, paint the rest of the rock green with a green paint marker.  You'll probably need two coats to get good solid coverage. Allow it to dry between each coat.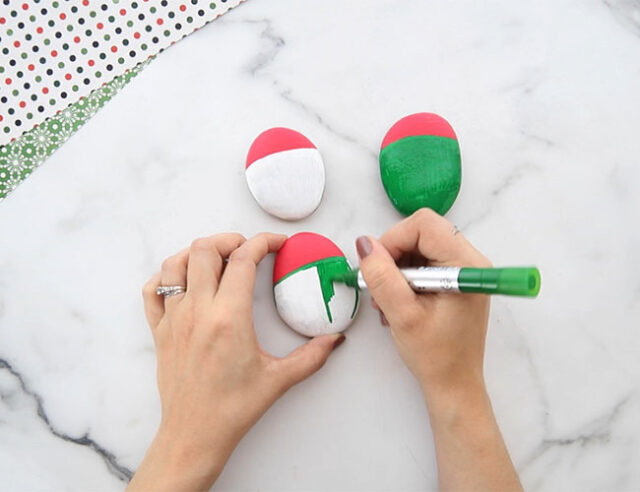 4. Glue on cotton balls for the hat brim.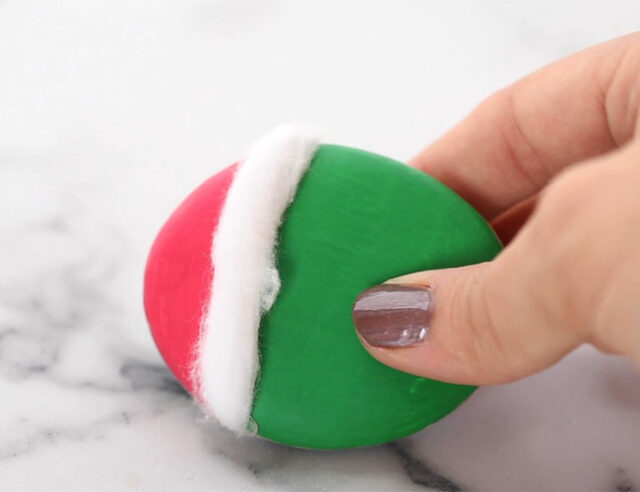 5. Glue on a white pom pom to the top of the hat.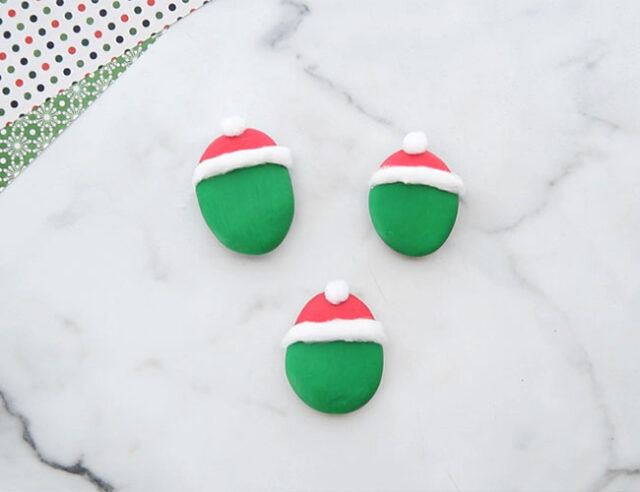 6. Glue on googly eyes.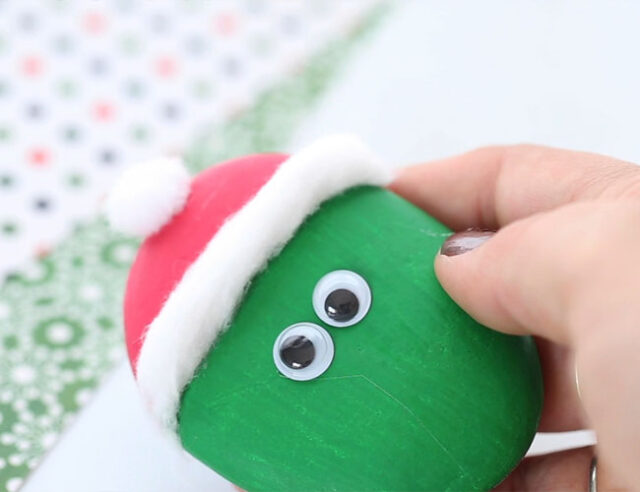 7. Draw on the face.
Use the black paint marker to draw the Grinch's facial features – eyebrows, nose and mouth.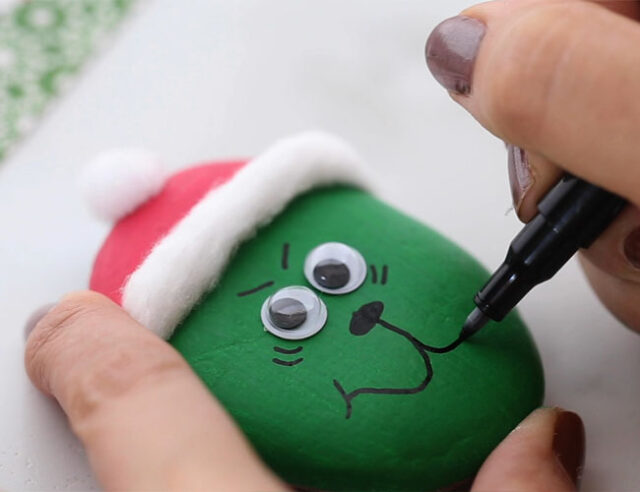 8. Add the bow and bell.
Make a little bow from the red ribbon and glue it to the bottom of the rock.
Then glue a bell on top of the middle part of the ribbon.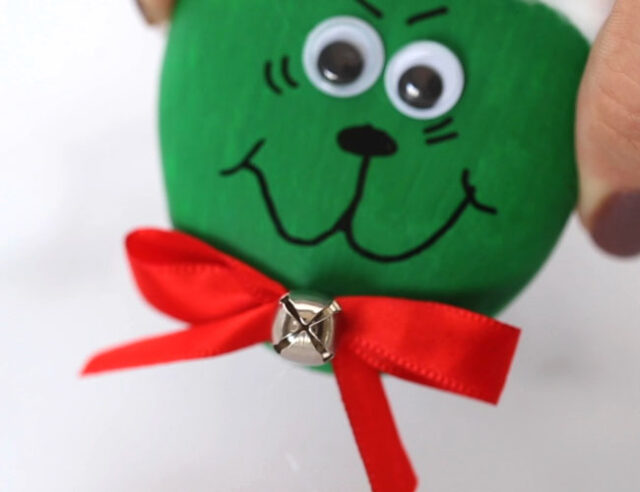 Your Grinch rocks are now finished. They are so cute and will make fun gifts or decoration for the holiday season!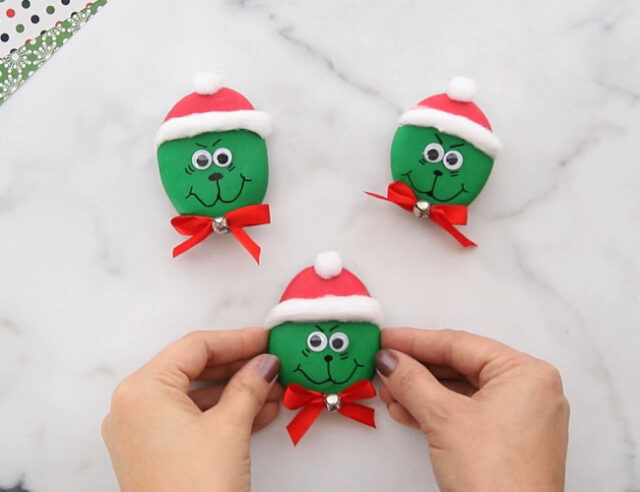 Try these other Grinch ideas: