Looking for an easy Halloween craft for kids? Make these cute Halloween coloring cards. These cards are great for kids of all ages and they come in 3 free printable designs!
RELATED: Halloween Coloring Pages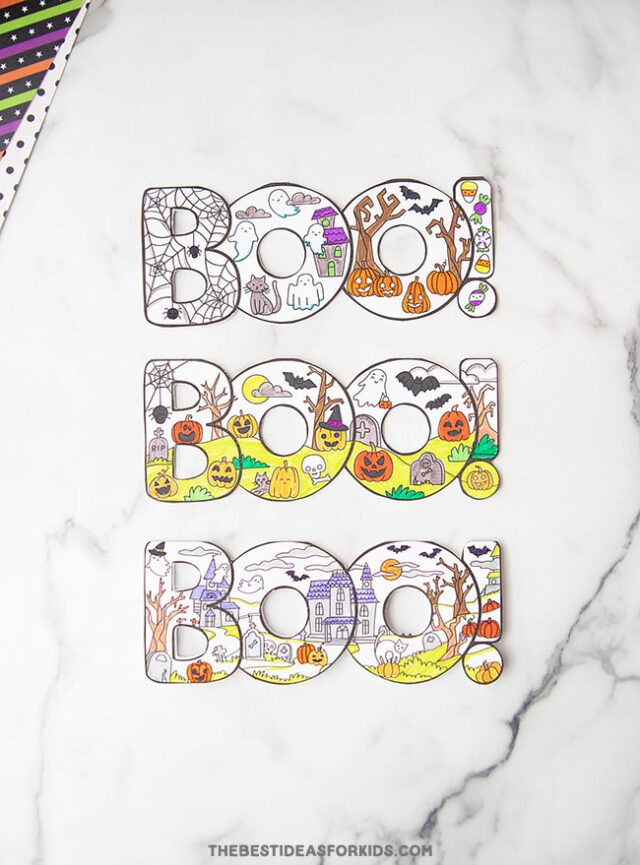 Printable Halloween Cards to Color
These printable Halloween Boo Cards come in 3 different themes.
You can grab the free printables at the bottom of this post.
Just print, cut and color the cards! You can write a cute Halloween saying inside the card too. You can also use these in "You've been Booed" gifts.
For a fun craft to pair with these cards, see our Halloween Crafts for Kids.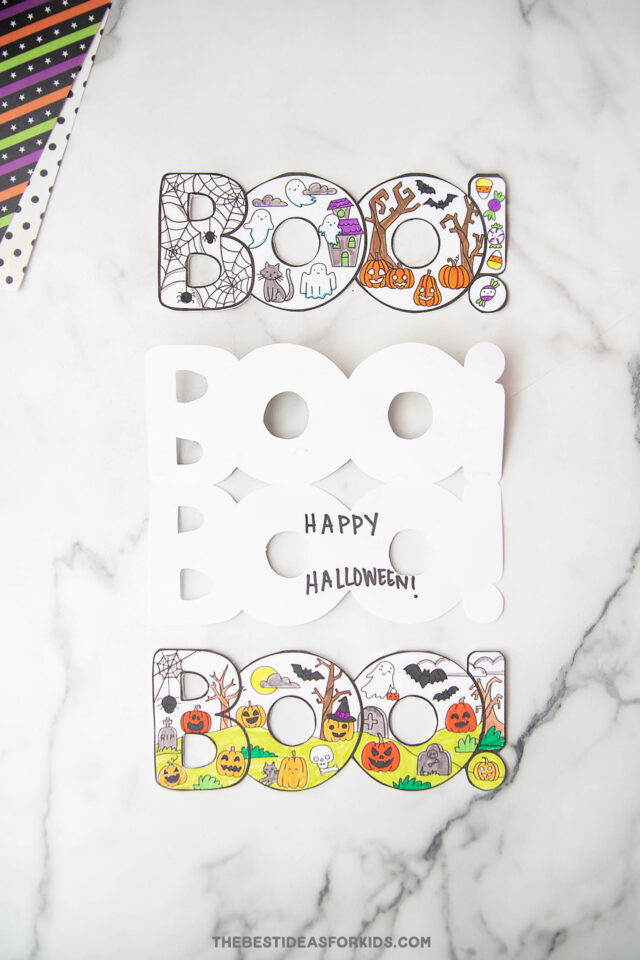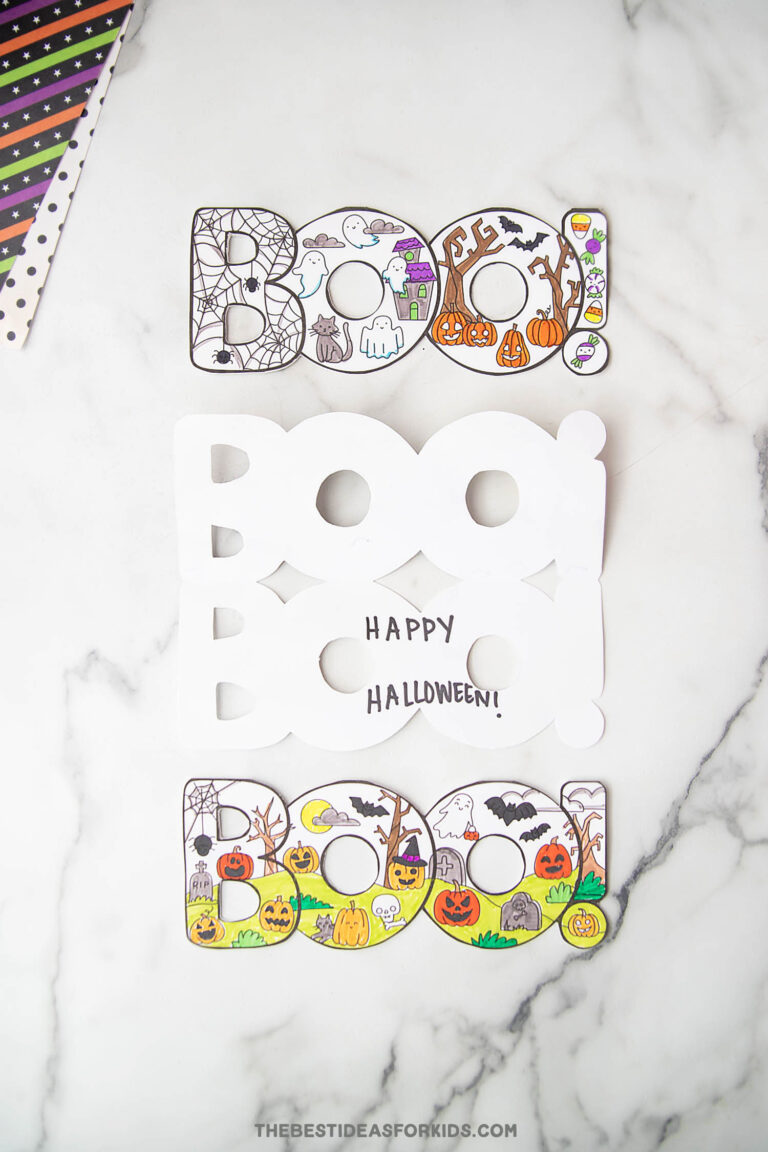 Here are some cute Halloween-themed sayings you can use:
Hello boo-tiful!
You are fa-boo-lous!
Have a spook-tacular Halloween!
You've been booed!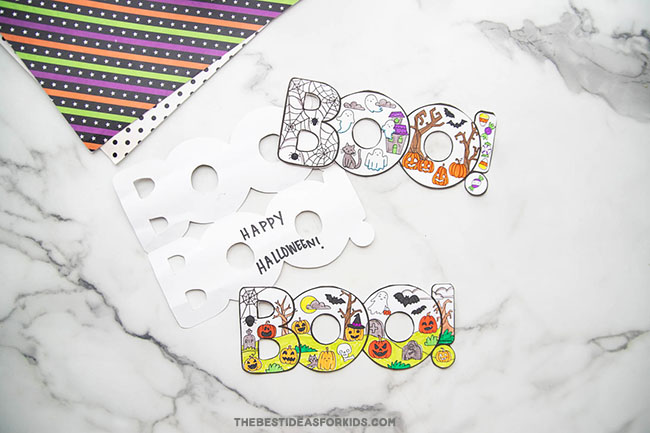 Supplies Needed For Halloween Cards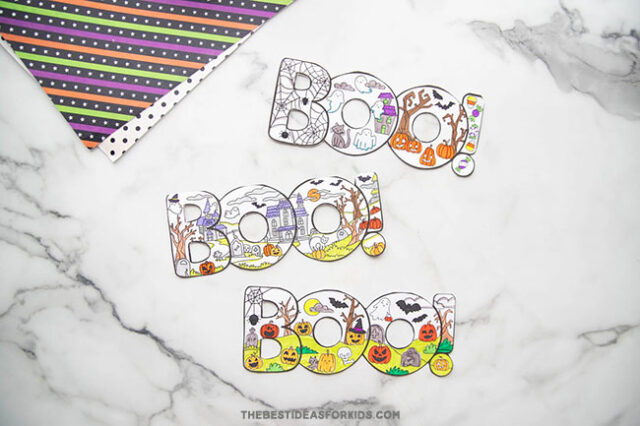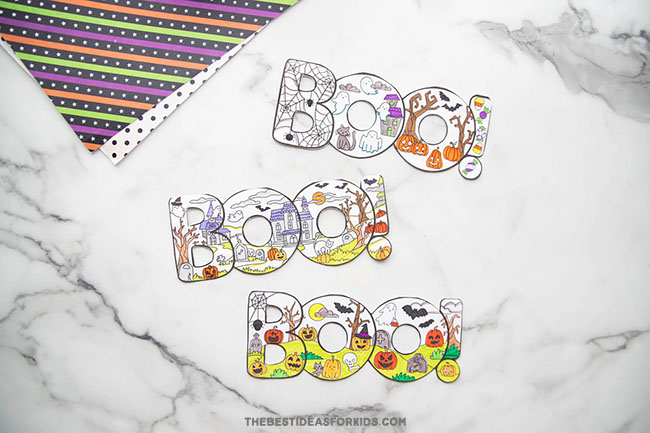 Watch the Video Tutorial Here
There are 3 different themes you can choose from!
See the 3 different cards below.
Haunted House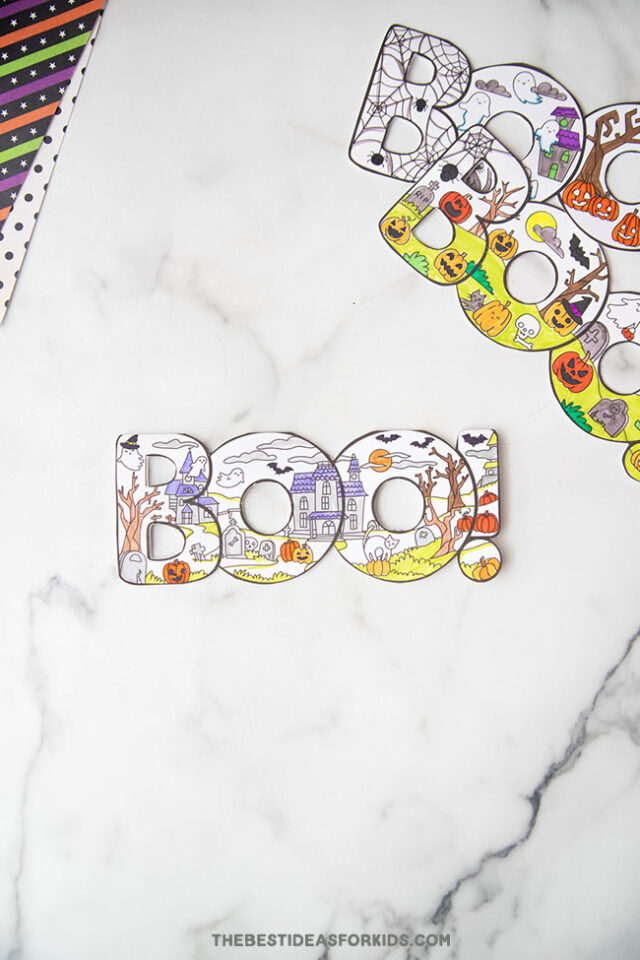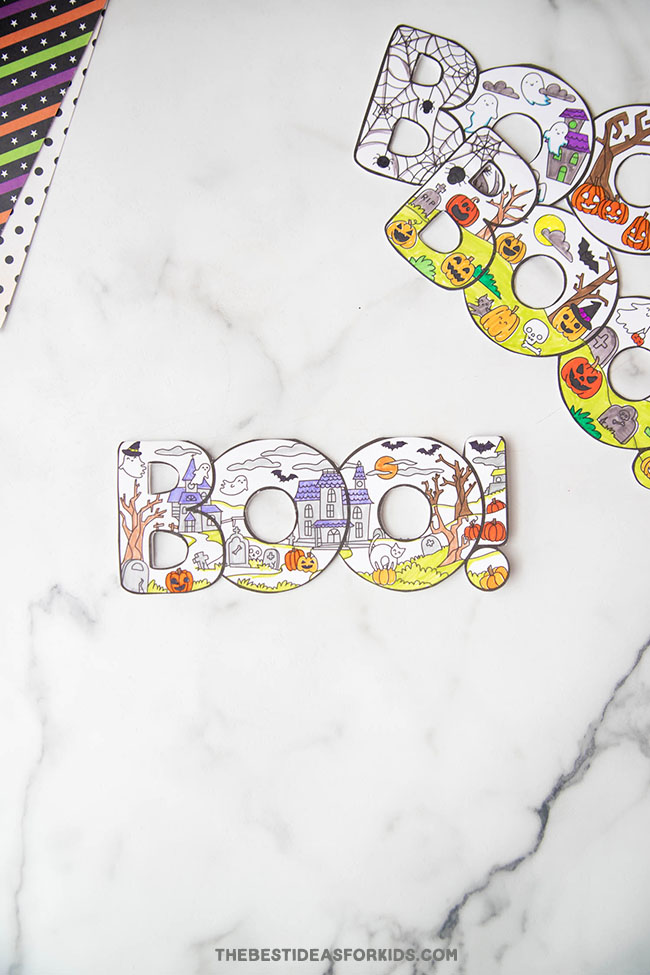 Spooky Pumpkin Patch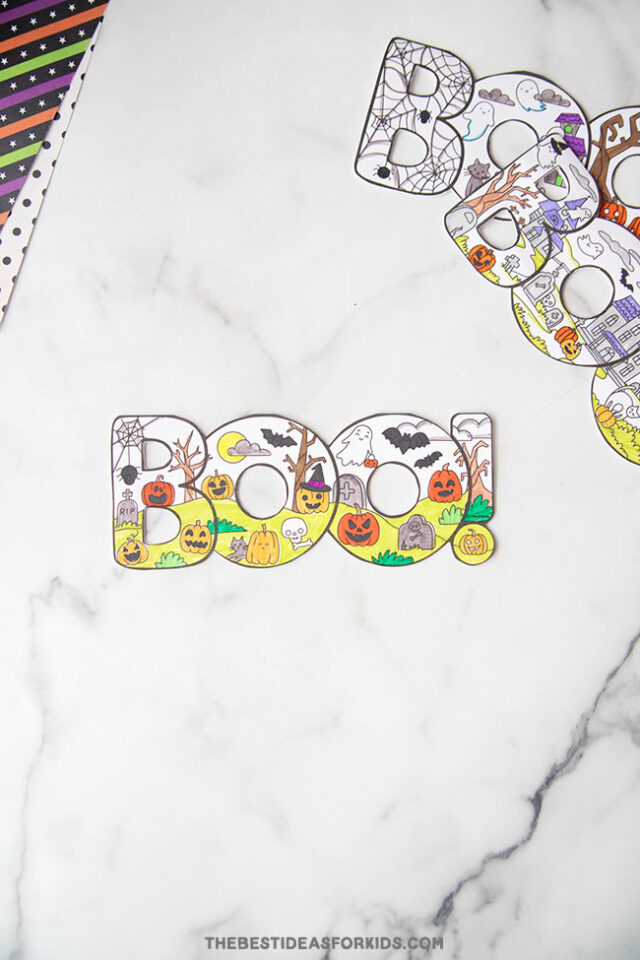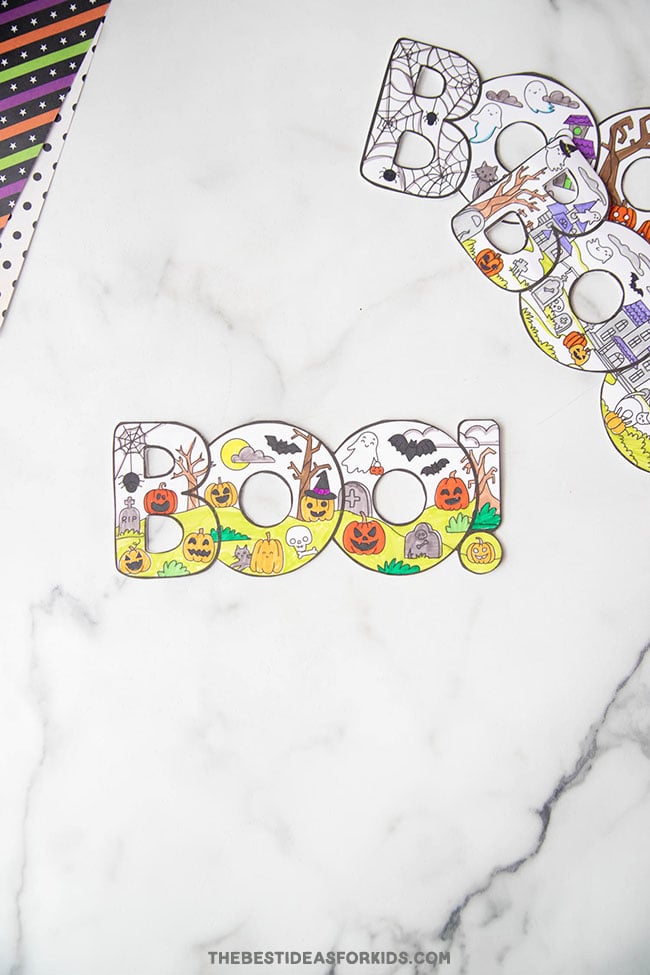 Spiders , Ghosts and Pumpkins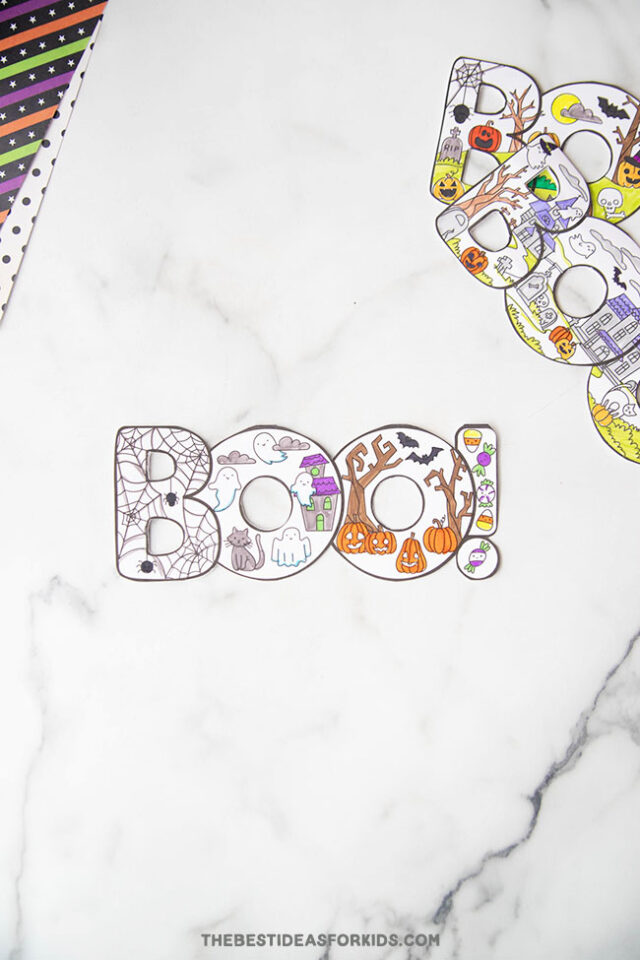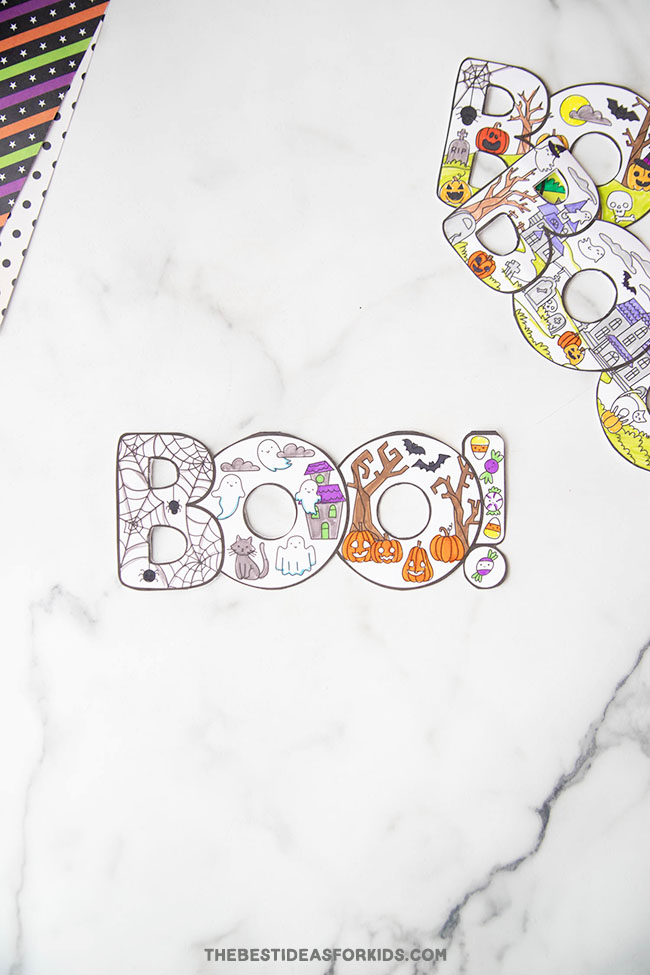 Steps to Make a Halloween Boo Card
1. Print off the card of your choice on white cardstock.
You can get all 3 cards for free on the form at the bottom of the post (with the preview of the card).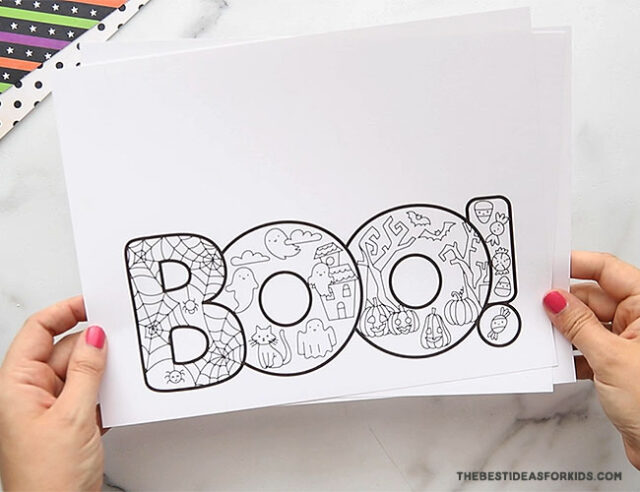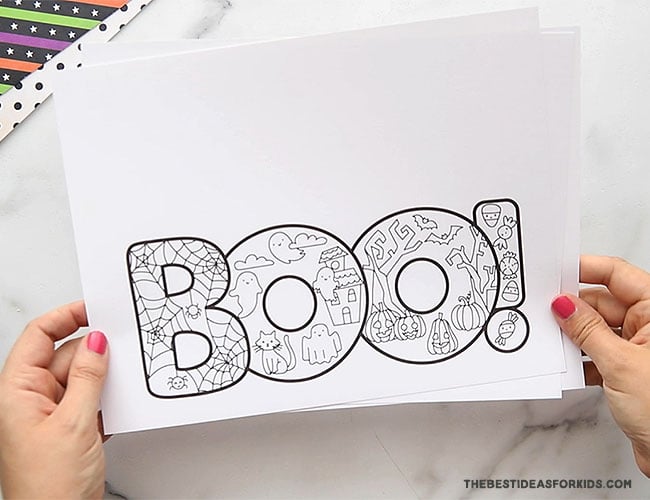 2. Fold the paper over at the top of the Boo! letters.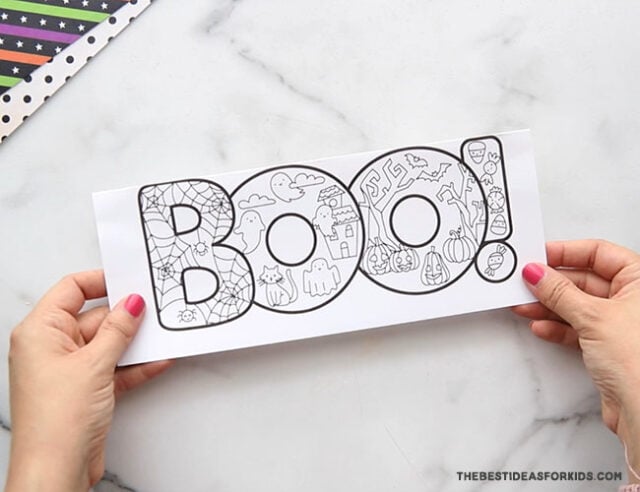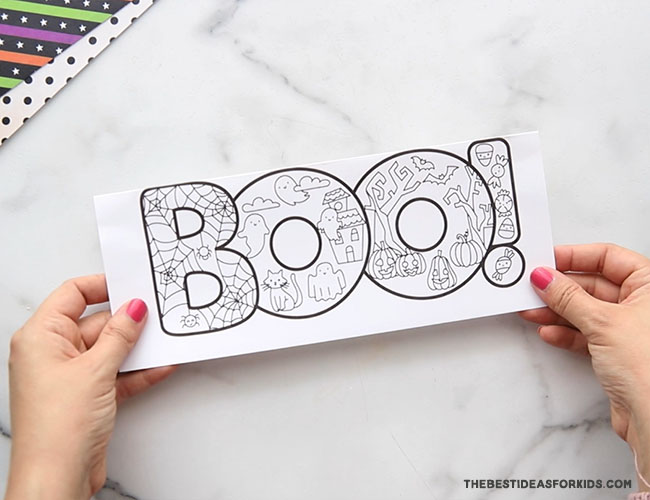 3. Cut out around the Boo! letters.
You can cut out the inside part of the letters by folding the paper over and making a slit in that area with your scissors (adults may need to help with this). Or for younger kids, you can skip this step and leave this part uncut.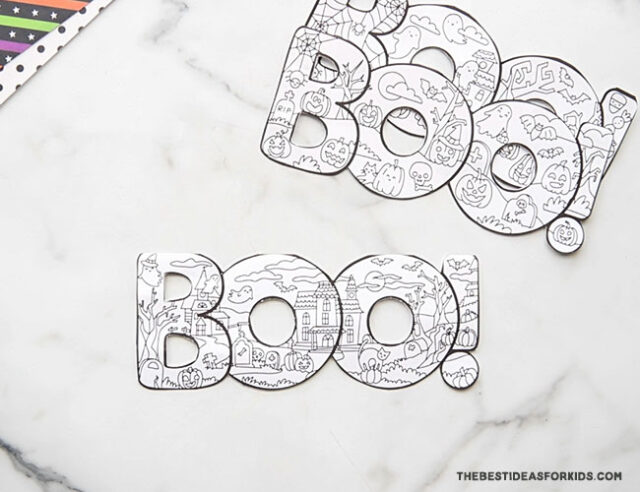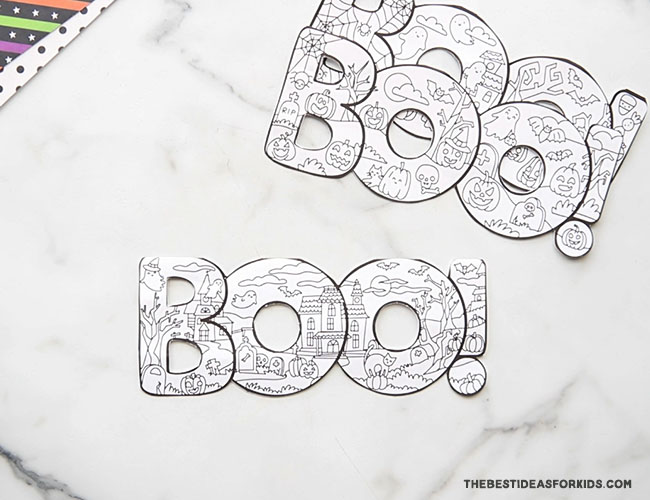 4. Color the cards.
Kids and adults will love coloring these cards for Halloween!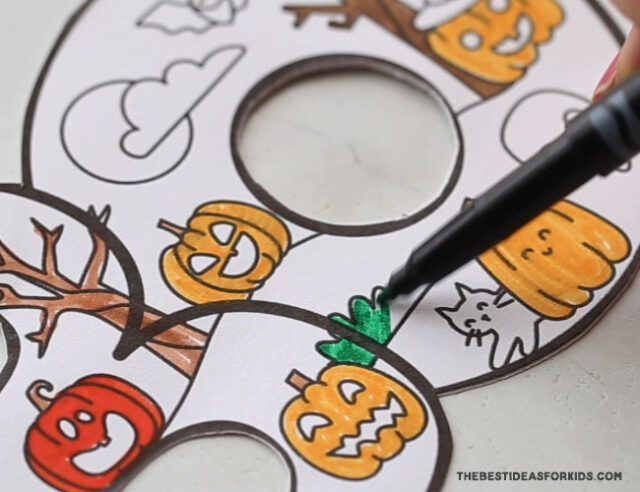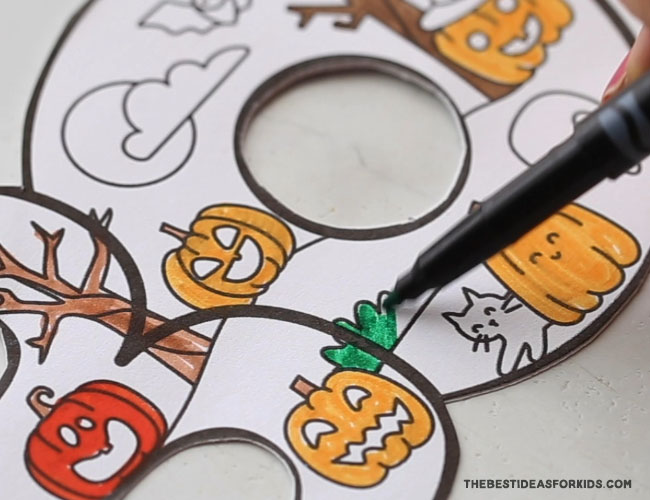 5. Write a special Halloween message inside the card.
Get the Free Printable Boo Cards
Get all 3 printable Boo! cards sent straight to your inbox when you subscribe to our free newsletter! Make sure to check all folders for the confirmation email.