Spider webs are fun to create for Halloween art. Using this easy DIY scratch art method – kids can create their own Halloween scratch art!
RELATED: Scratch Art for Kids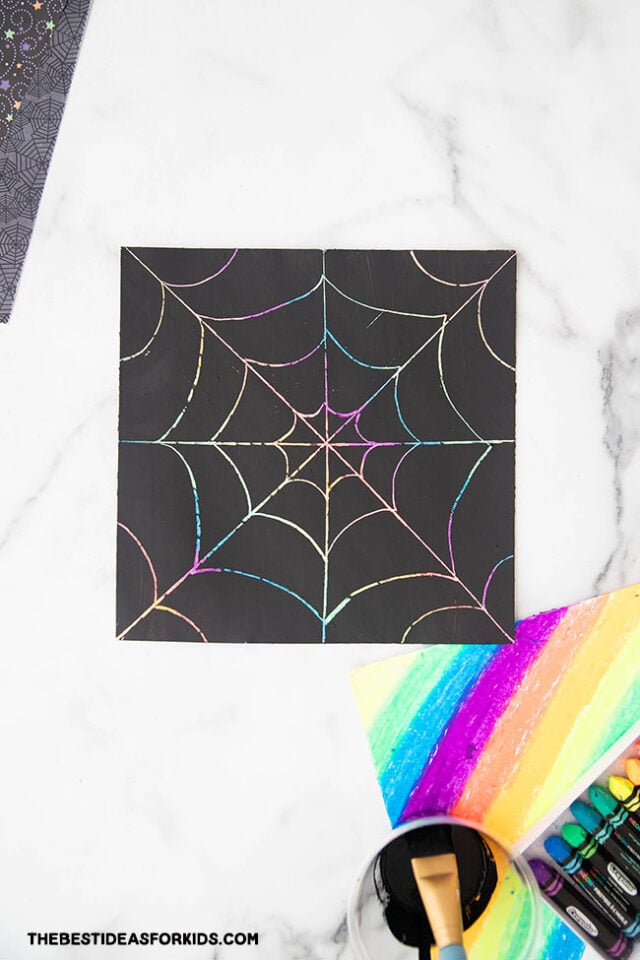 Halloween Scratch Art
Have you ever made your own scratch art with crayons? First you draw a picture with colored crayons. Then, you add black crayon on top. Finally, you scratch to reveal the color underneath.
This method is a little different – but the results are much better! You only need black paint, a little bit of dish soap and oil pastels (or crayons) to make it.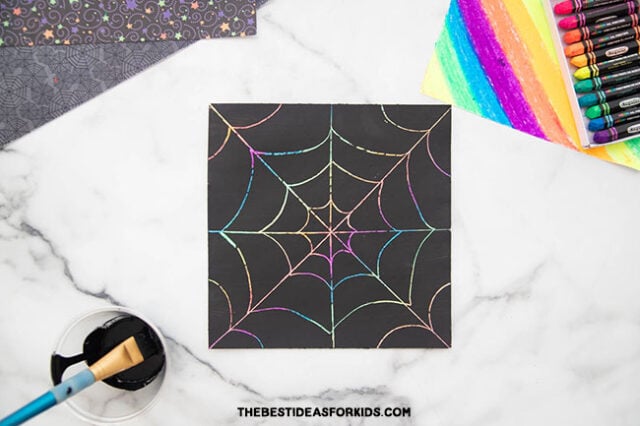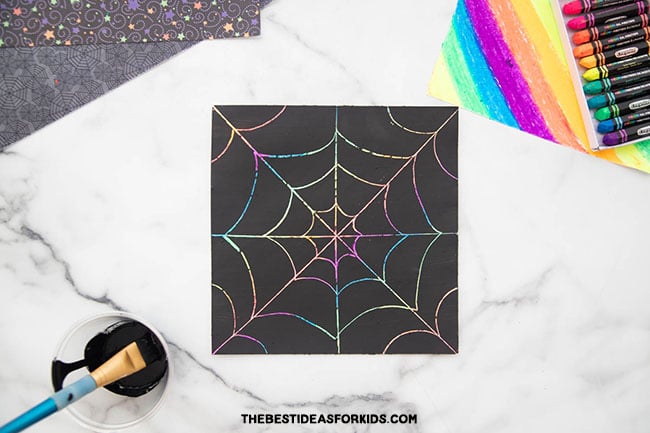 Kids can also draw other Halloween designs – like pumpkins, bats, ghosts or even write words . There are so many options for using this scratch paper once it's made.
Watch the Video Tutorial!
Supplies Needed
Can I Use Crayons?
Instead of pastels, you can use crayons – we recommend the pastels because they are easier to color with. The pastel colors turn out more vibrant than crayons (kids will need to use more pressure with their hands with crayons to get the same effect).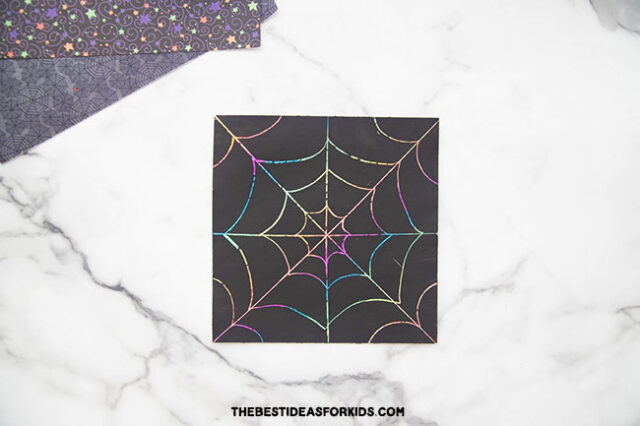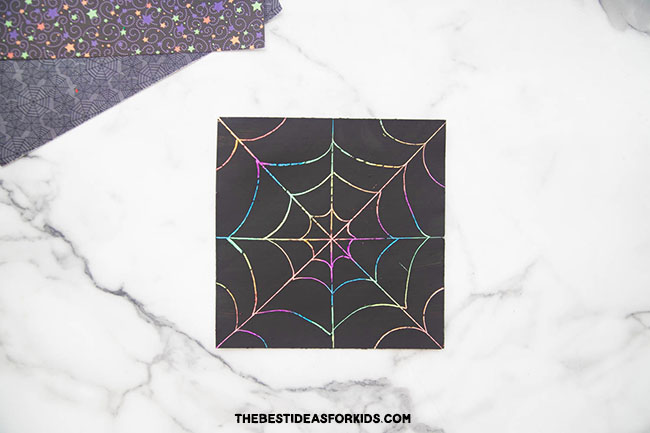 How to Make Halloween Scratch Art
1. Put some wax paper down to protect your surface.
2. Color your cardstock with your oil pastels.
We used these Crayola oil pastels but you can use any brand of oil pastels or crayons.
We used different colors and made it on a diagonal design.
Color any way you'd like but mix up the colors beside each other so when you scratch it shows a different color.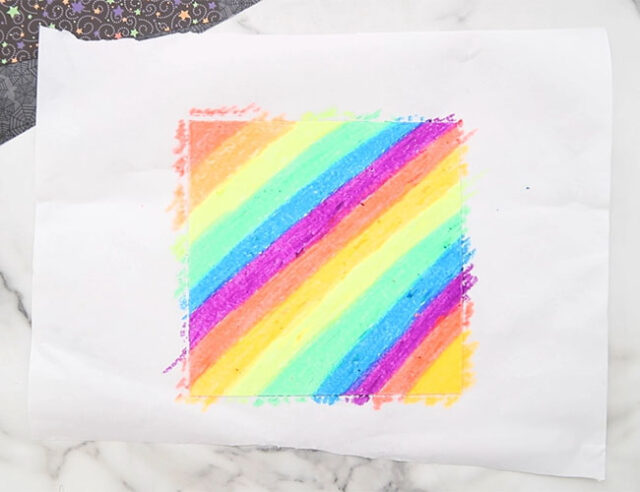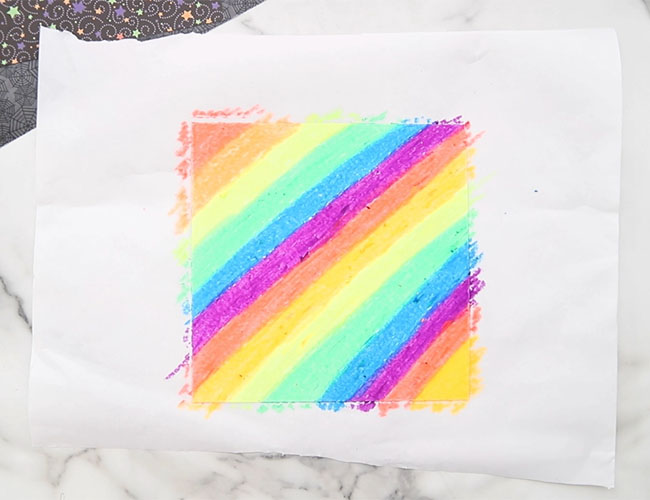 3. Mix a bit of the dish soap (a few drops) in a tablespoon or two of paint.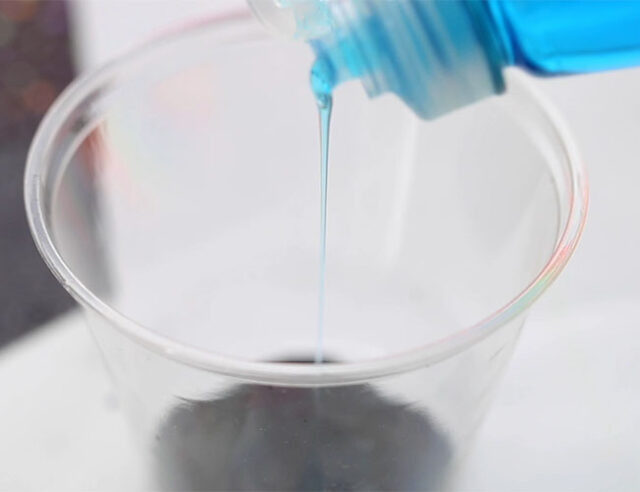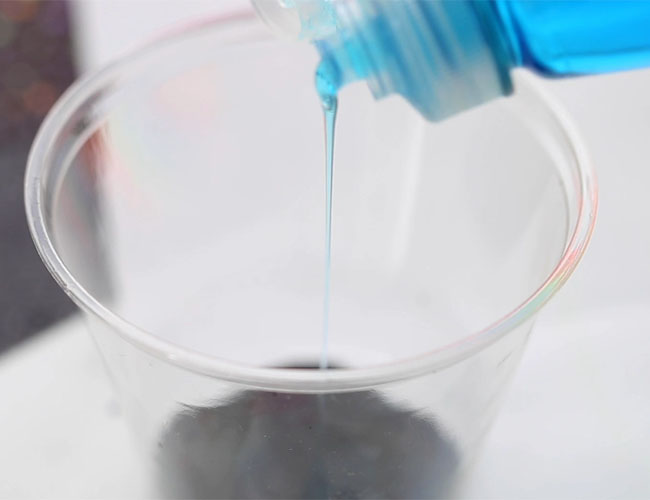 4. Now paint with the black paint and soap mixture over your entire page.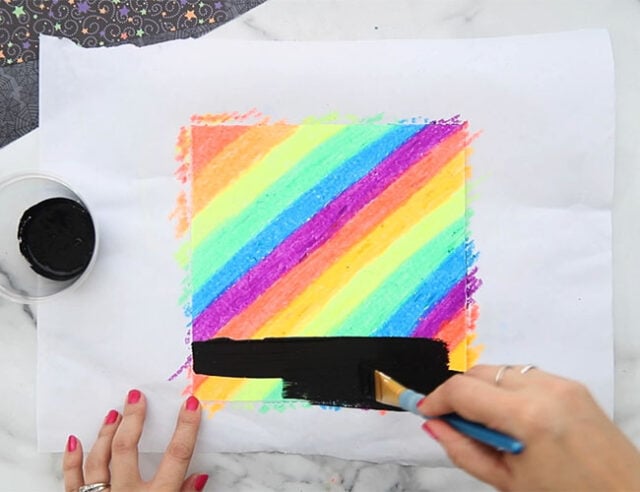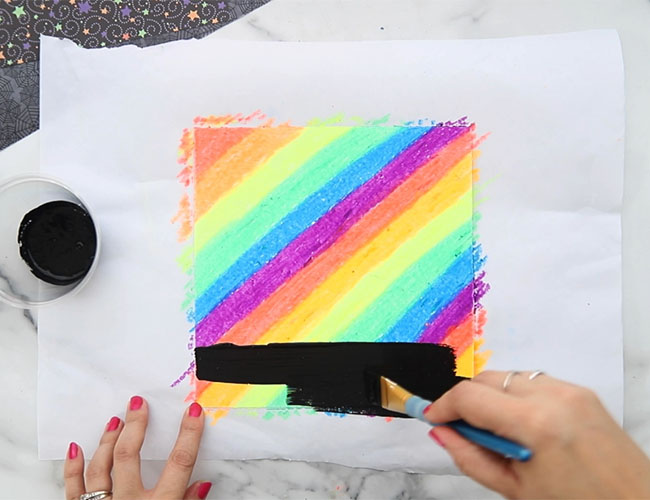 Let the paint fully dry before scratching.
5. Once dry, kids can scratch their own designs or make a spider web.
To make a spider web, use a ruler to first add the major lines of the spider web.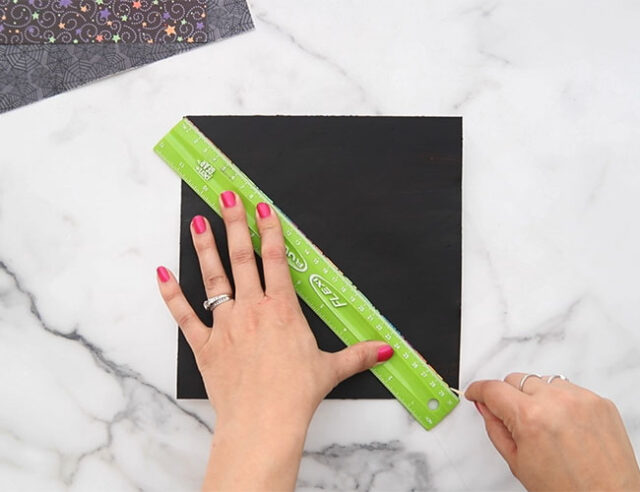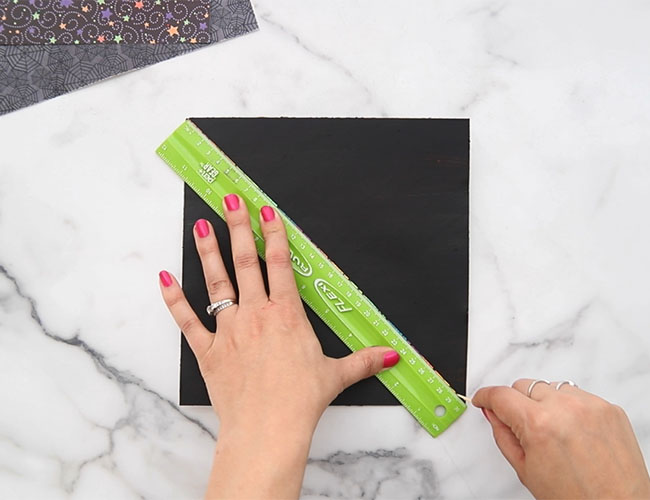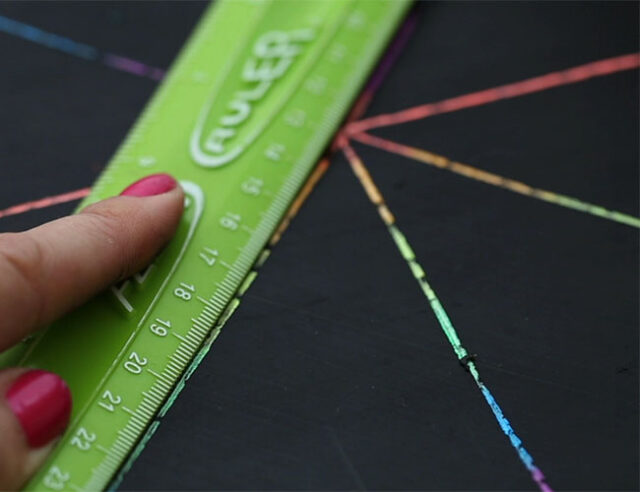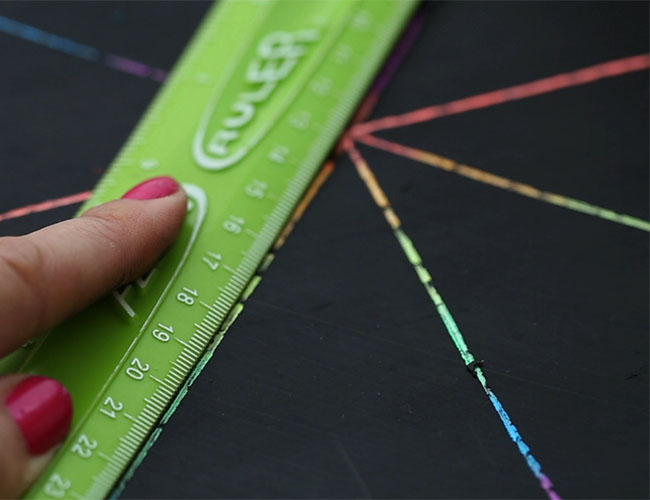 6. Continue scratching to create more of the spider web.
We did a curved design in between the straight lines.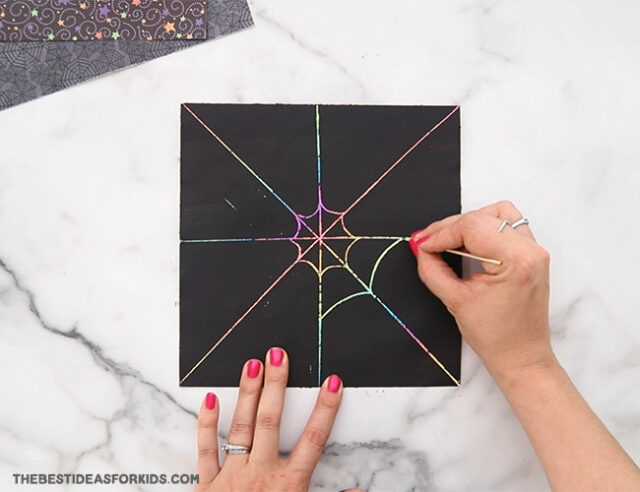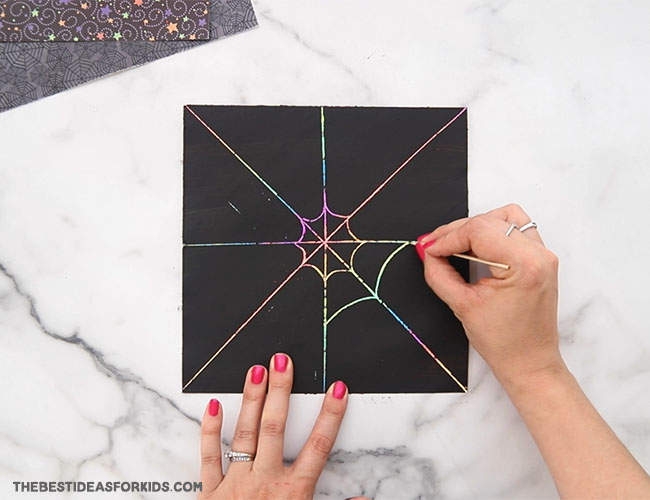 There are so many cool scratch art ideas you can do once you've made this paper. The sky is really the limit with how you can design them for Halloween!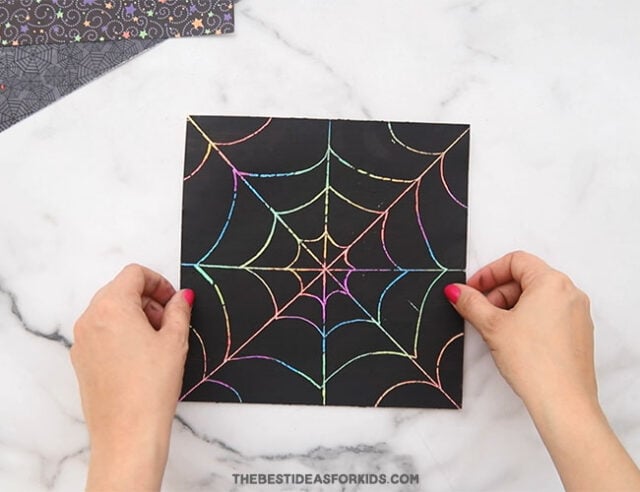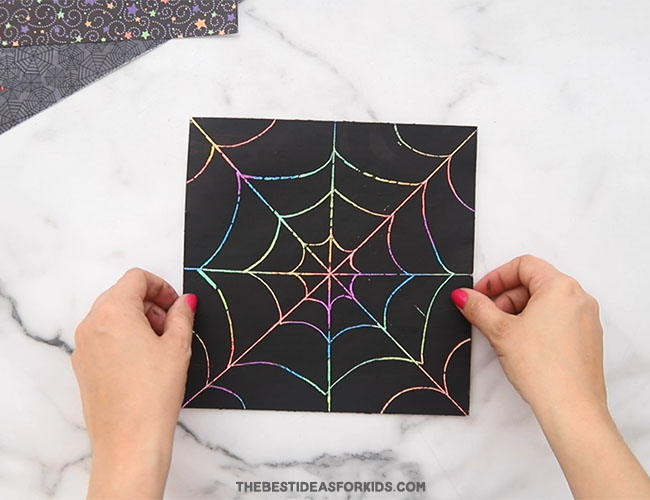 Grab some free printable templates for more scratch art.
See more fun Halloween ideas with 50+ Halloween crafts for kids.