These sweet handprint flower cards are cute to make for Mother's Day! Kids can add character to their flowers with some googly eyes or leave them plain.
RELATED: Handprint Flower Bouquet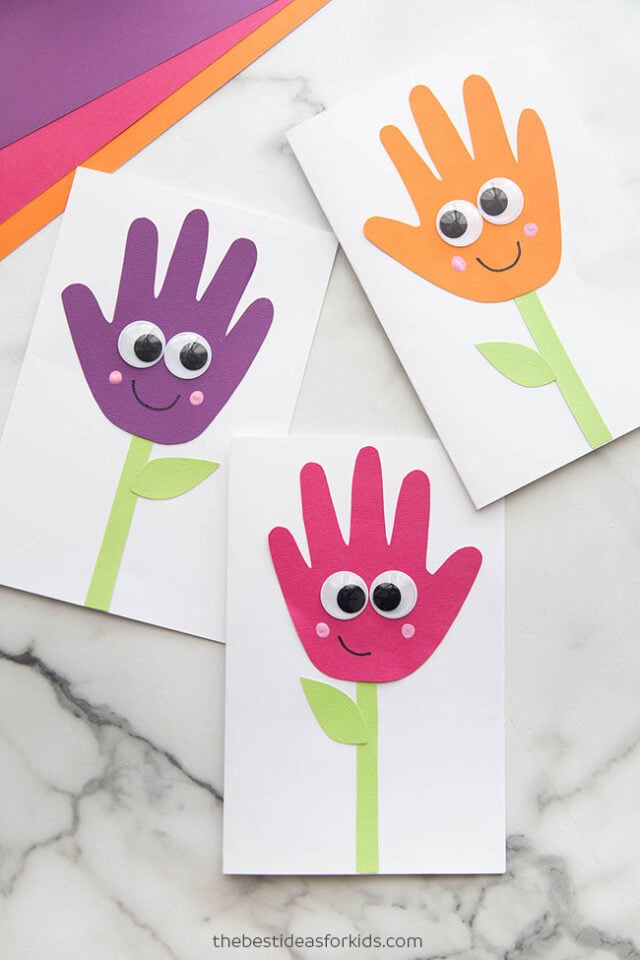 Handprint Flower Cards Craft
Kids will love to turn their handprints into cute flowers to give to someone special this Mother's Day. Add a special message on the inside to make these handprint flowers even more personal.
These handprint flower cards would also be great to give to someone for a birthday, Valentine's day or to a teacher at the end of the year with the note, "Thanks for helping me grow!".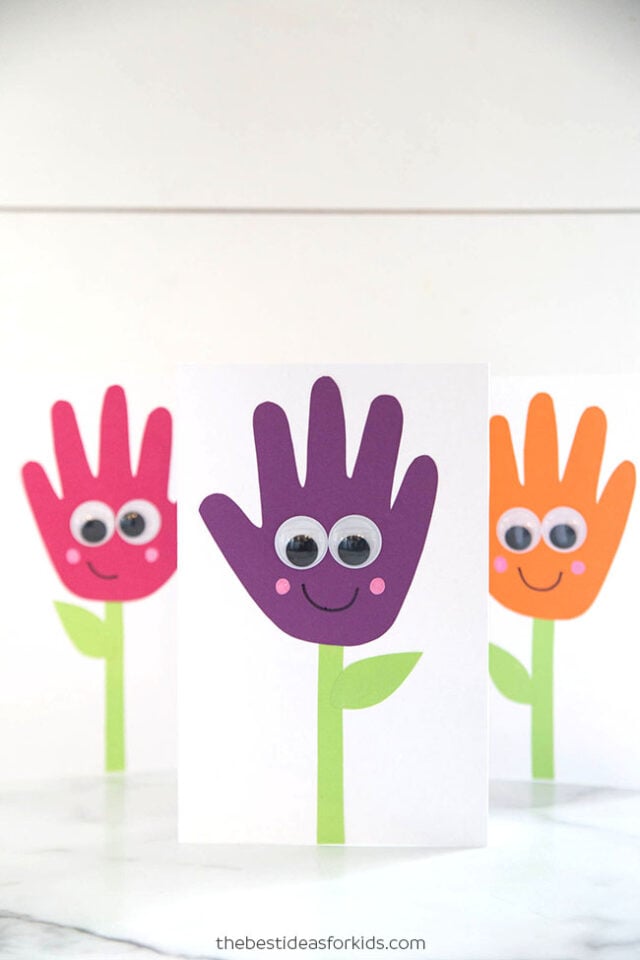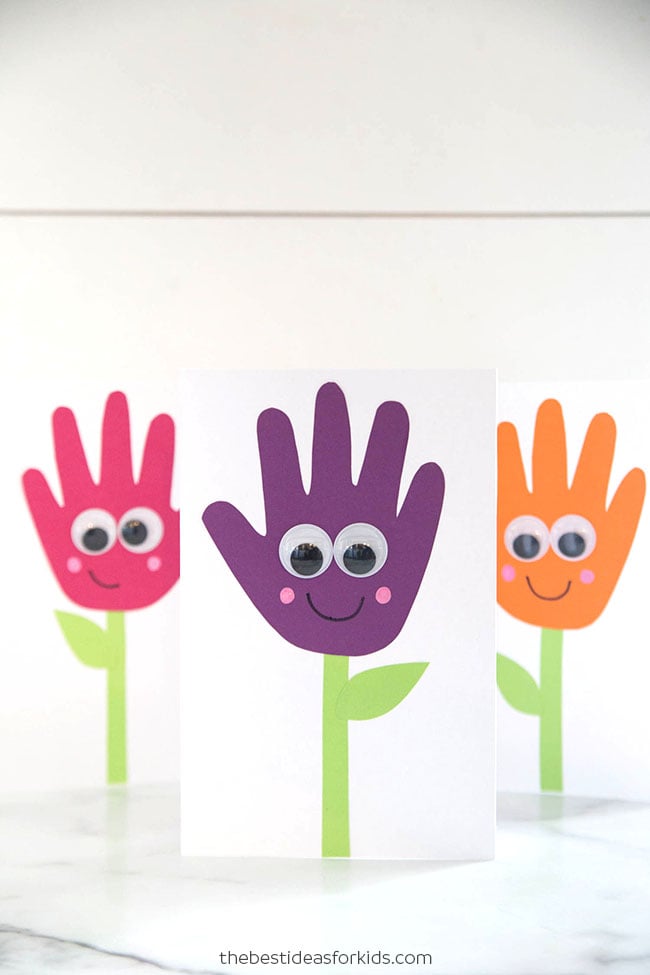 You can choose to write a personal message or write one of these cute sayings on the inside of your card:
Check out these cute flower message ideas!
If Moms were flowers, I'd pick you!
Thanks for helping me grow!
Mom, you're the blooming best!
You make my heart grow.
You make my daisy!
Some-budy loves you!
I lilac you.
You can also make up your own saying or message to put inside.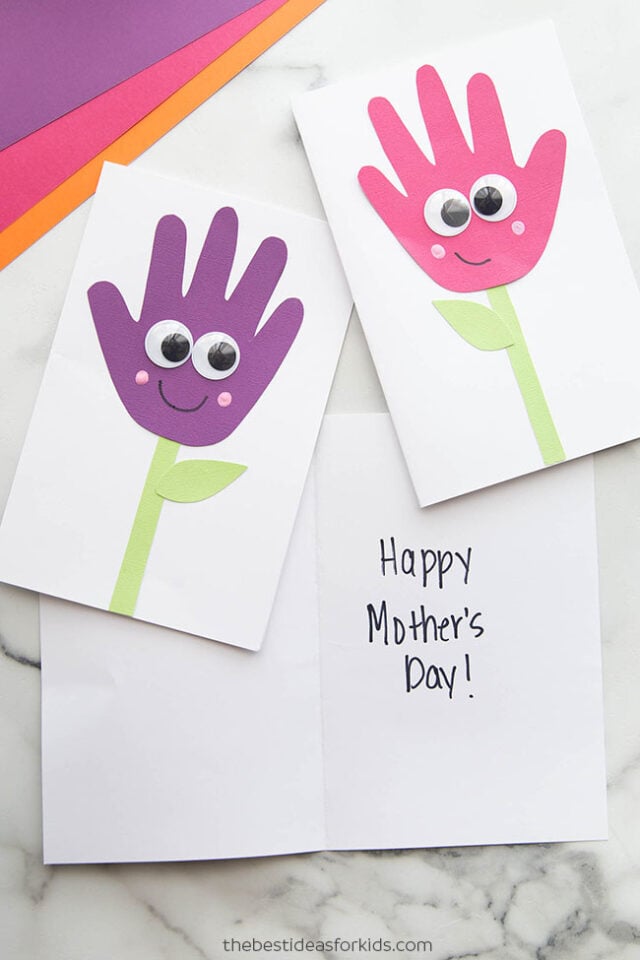 We love that you only need a few supplies to make this flower card! If you don't have colored cardstock you can also paint a handprint and print it on white paper. Then use paint to draw the stem and leaf.
If you don't have googly eyes you can cut out white paper and then use a marker for a dot in the center. You can also have kids draw or color on the eyes and pink cheeks.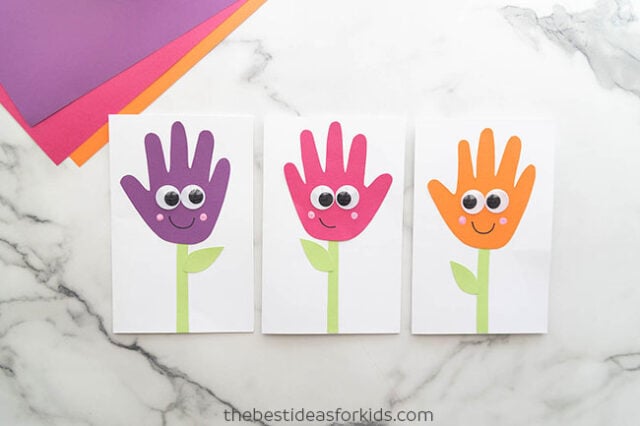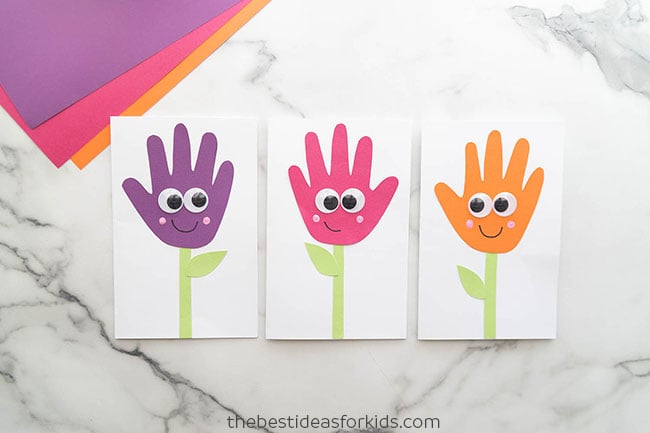 Watch the Video Tutorial
Supplies Needed to Make a Flower Handprint Card
Directions to Make a Flower Handprint Card
1. Start by folding a piece of white cardstock in half.
2. Make the stem and leaf.
Glue a strip of green cardstock to the bottom half of the paper to make the stem.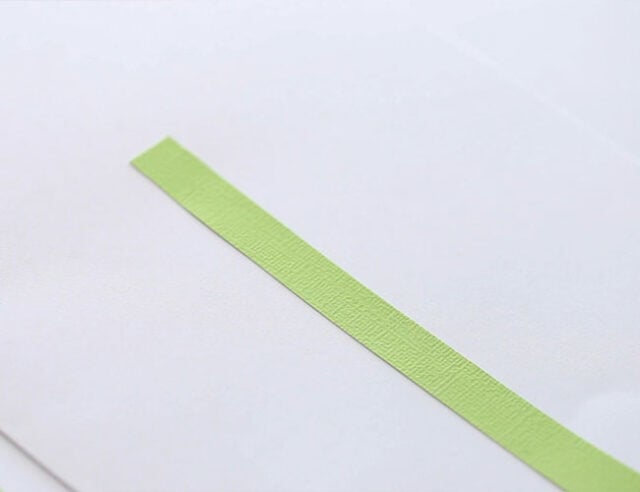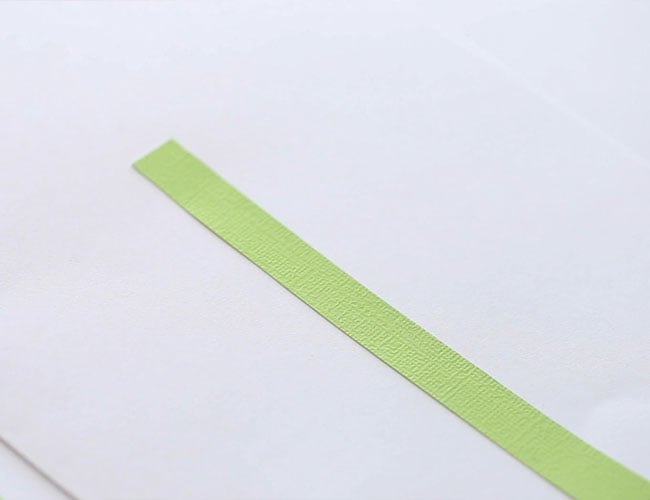 Cut a leaf shape out of green cardstock and add it to the stem.
If you are making more than one card, you can use 1 leaf cut-out as a template for the others.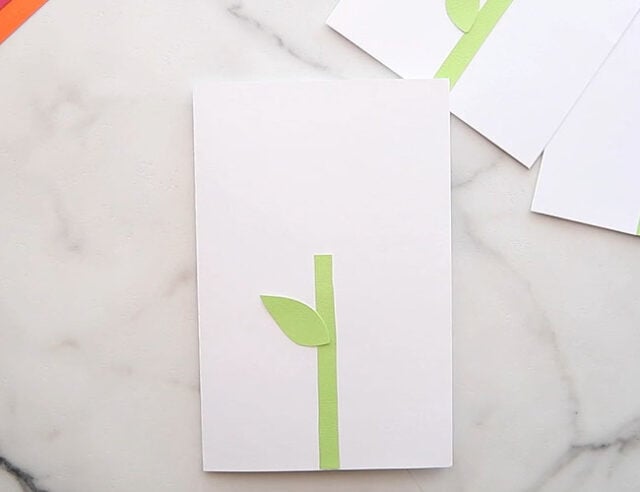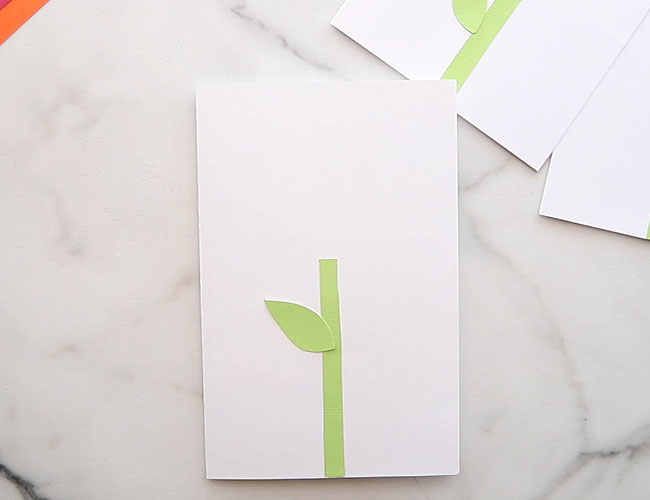 3. Trace a hand on a piece of purple, pink or orange cardstock.
Cut out the handprints.
Tip: if you want to make more than one card you can use 1 handprint as a template to cut out more.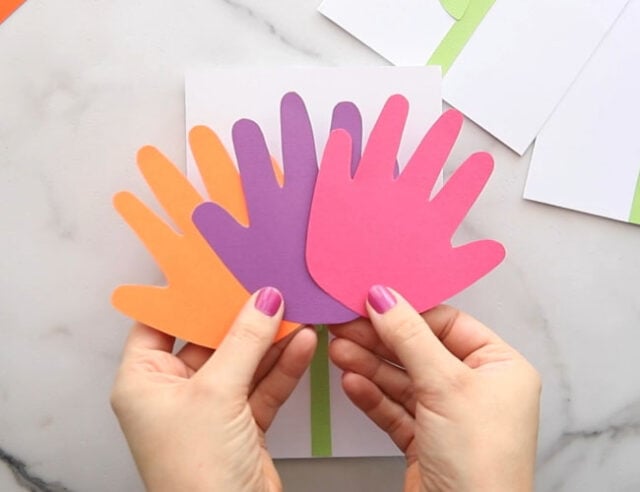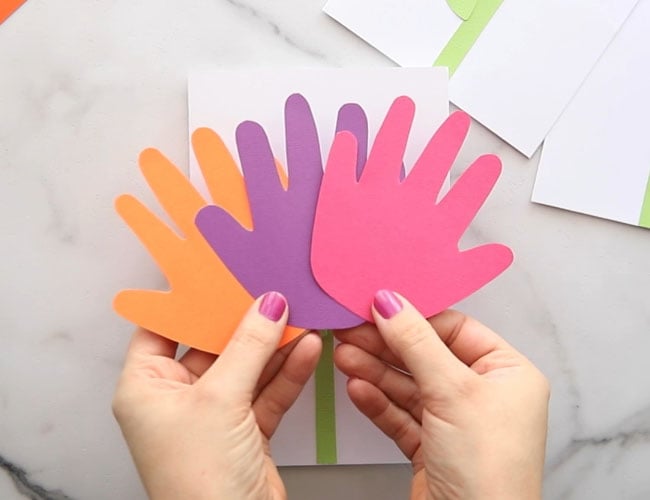 Glue the handprints to the stem.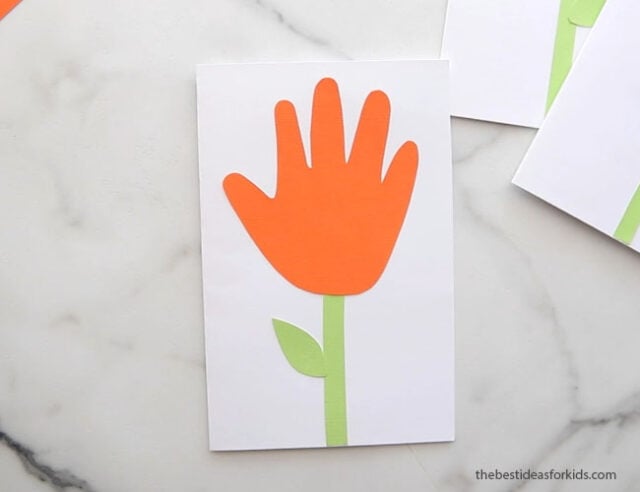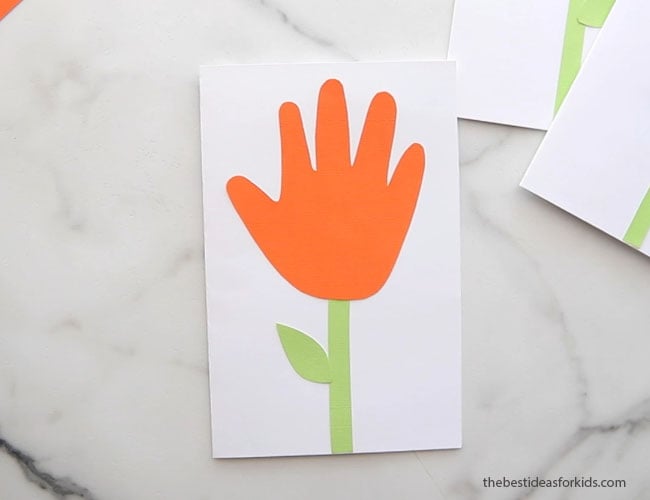 4. Glue on two googly eyes.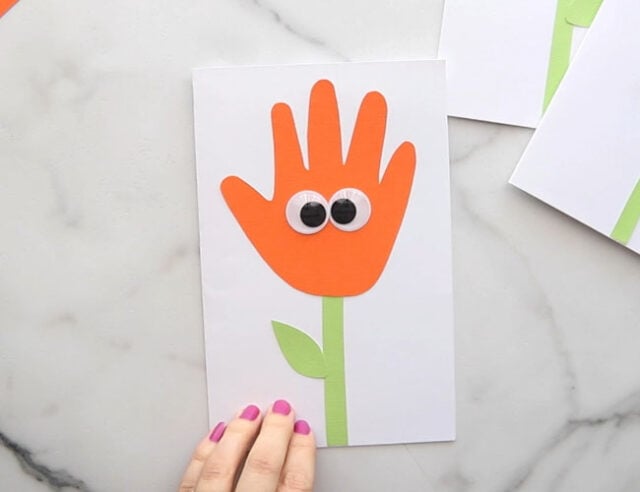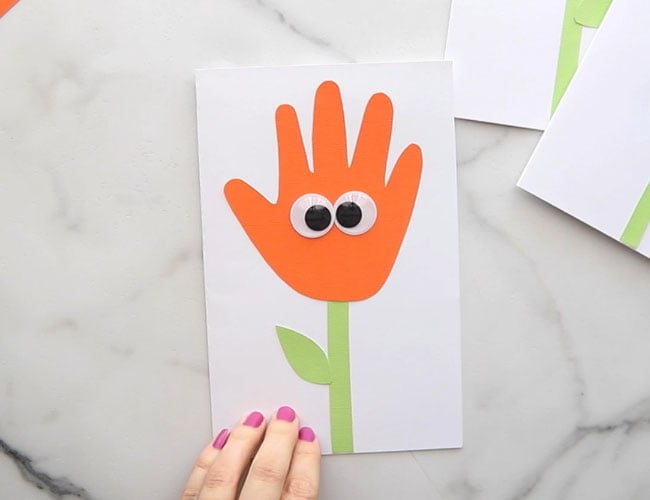 5. Add a mouth with a black marker.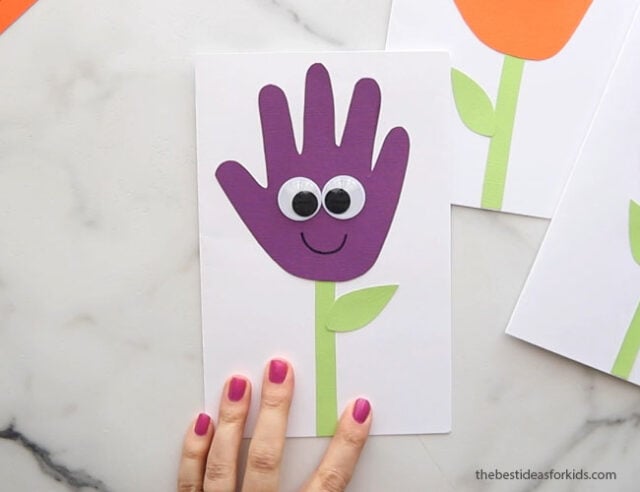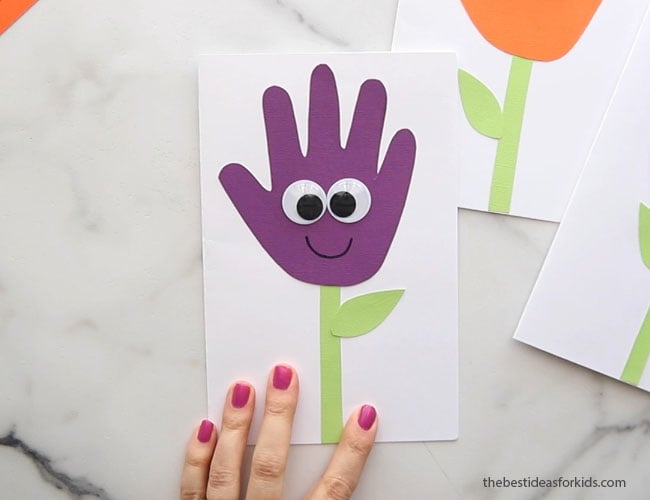 6. Make the cheeks.
Dip the back of a pencil or paintbrush into pink paint and dab onto the side of the face to make pink cheeks.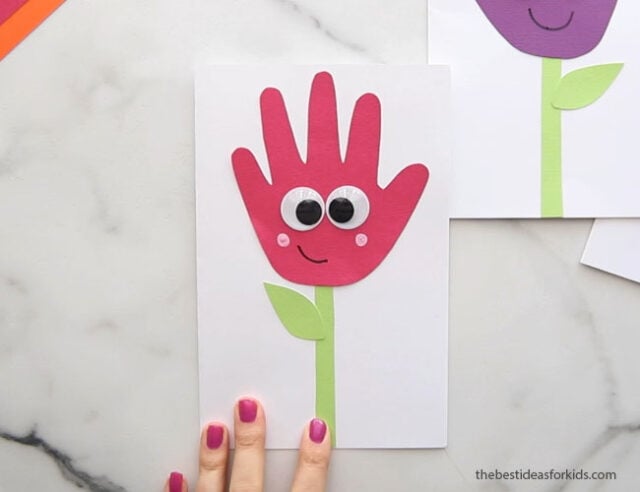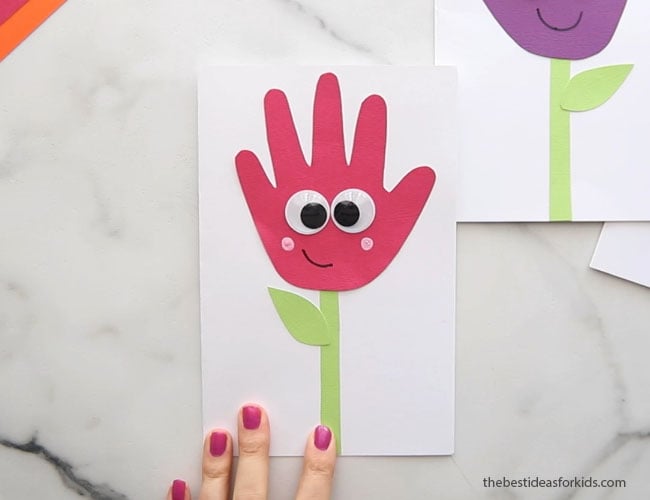 7. Add a special message inside.
See some of our flower themed suggestions above!
Our favorite one for Mother's day is: "If Moms were flowers, I'd pick you!".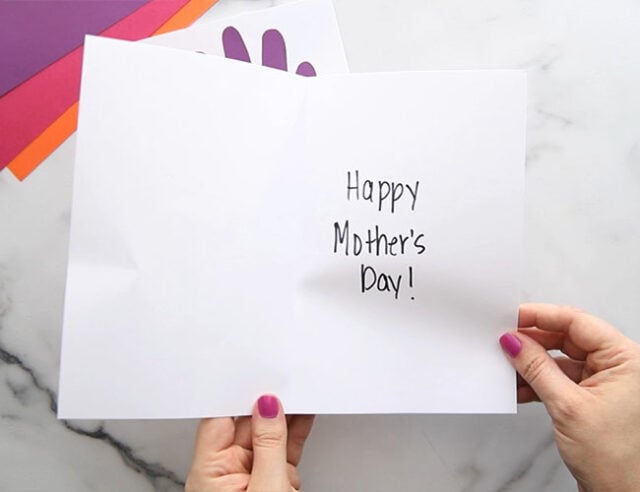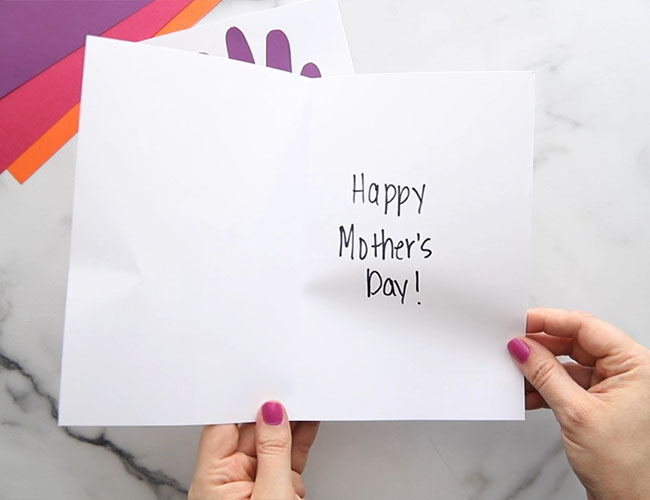 This card is sure to put a smile on Mom or Grandma's face for Mother's Day! Make a bunch to give out to loved ones this year!