Have a Dad or Grandpa that loves music? Then this handprint guitar card is the perfect Father's day card for them! Just grab our free printable template below to make it!
RELATED: Father's Day Handprint Printables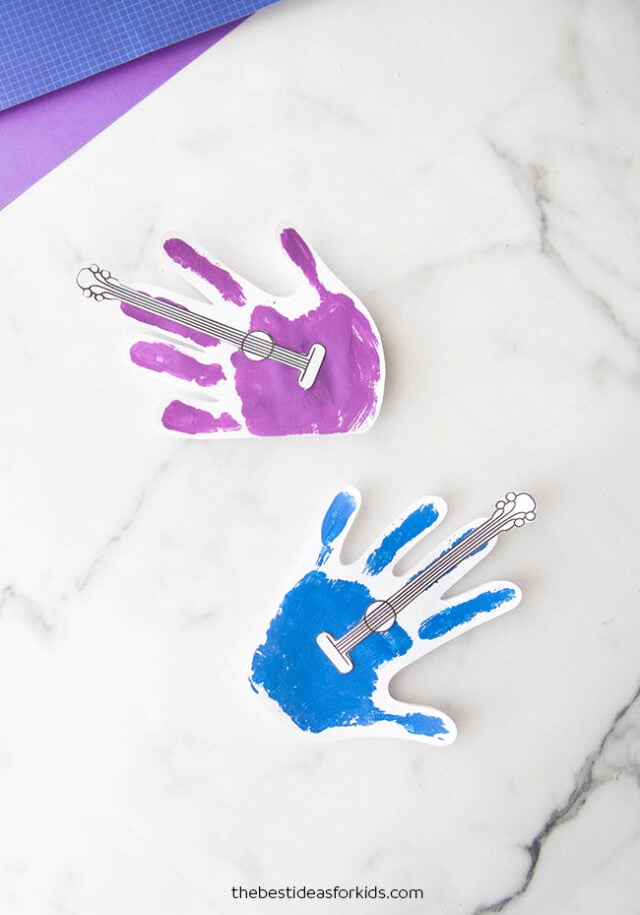 Handprint Guitar Cards
You can easily make these cards with our free printable template! Grab it at the bottom the post. Cut out the guitar strings and glue to a handprint as shown, or you can paint directly on the template and add your own message to the paper instead.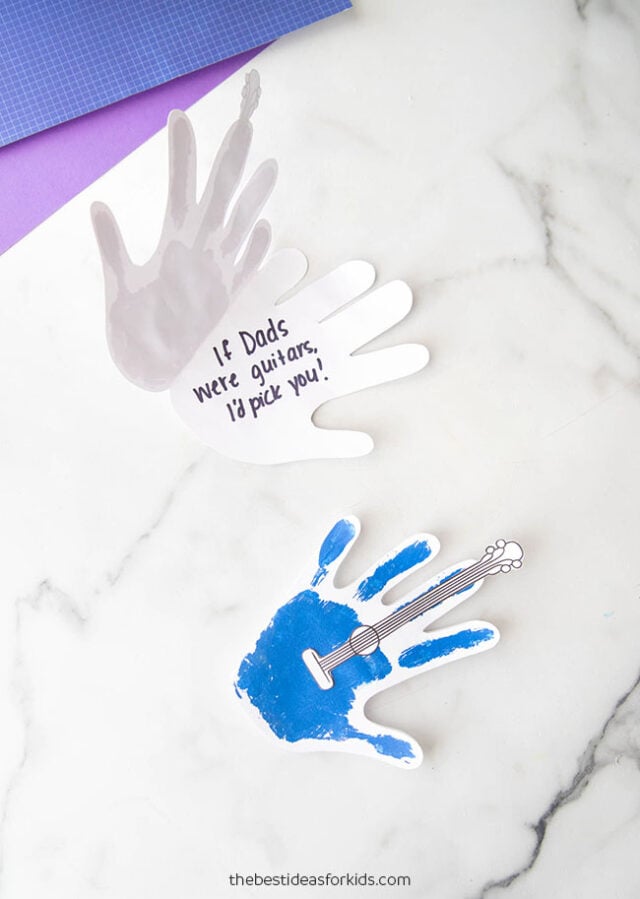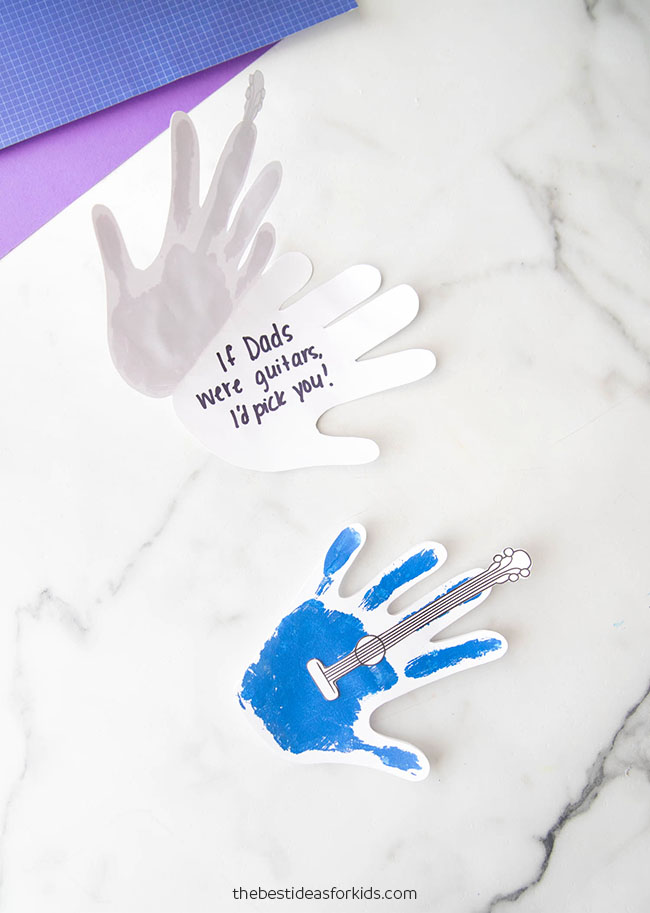 Check out these cute guitar message ideas!
If Dads were guitars, I'd pick you!
Dad, you rock!
You can also make up your own saying or message to add to the craft.
Watch the Video Tutorial!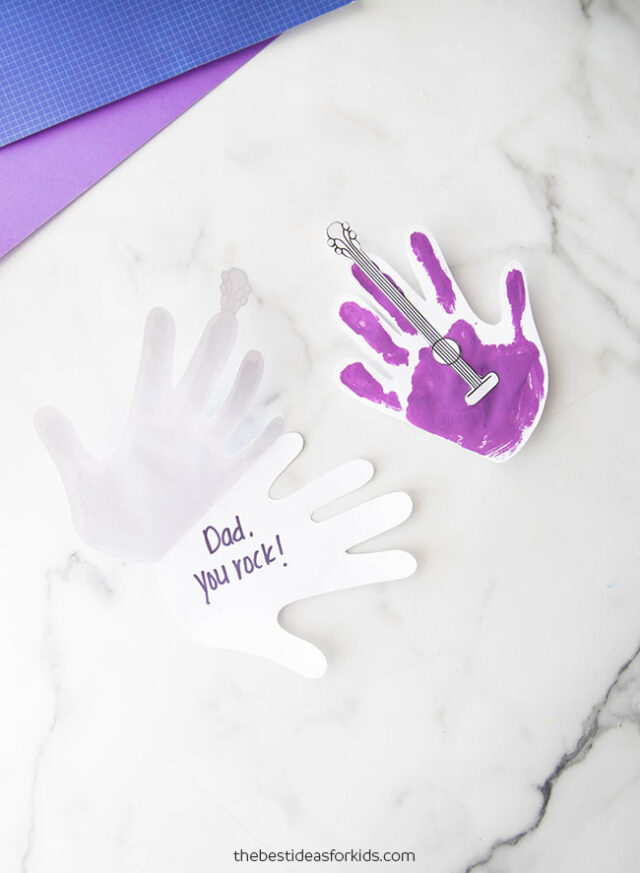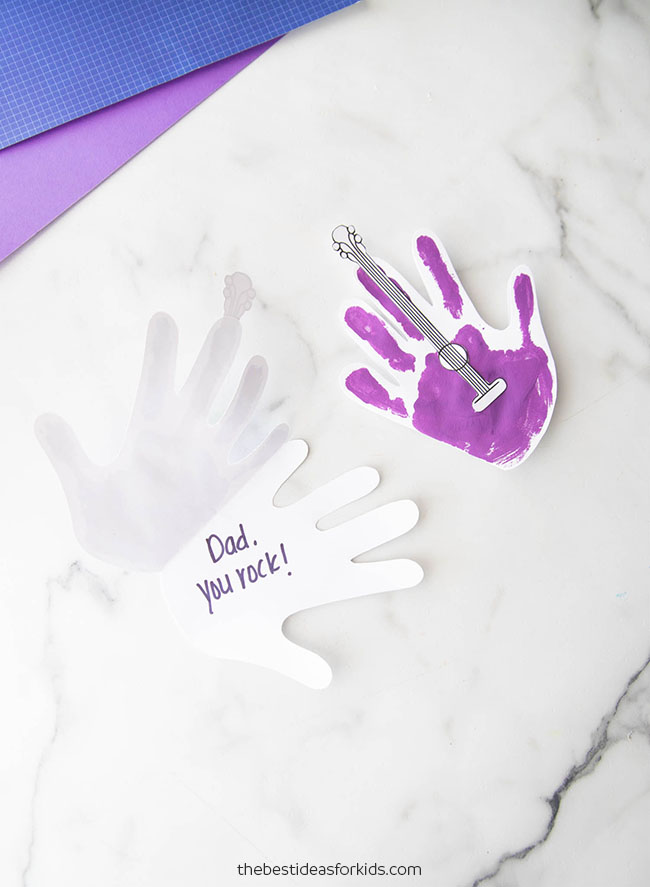 You only need a few supplies to make these. If you don't have paint, you could also use construction paper and glue to a paper handprint.
Grab our free printable template at the bottom of the post.
Supplies Needed To Make a Guitar Handprint
Printable Template – you can get the template at the bottom of the post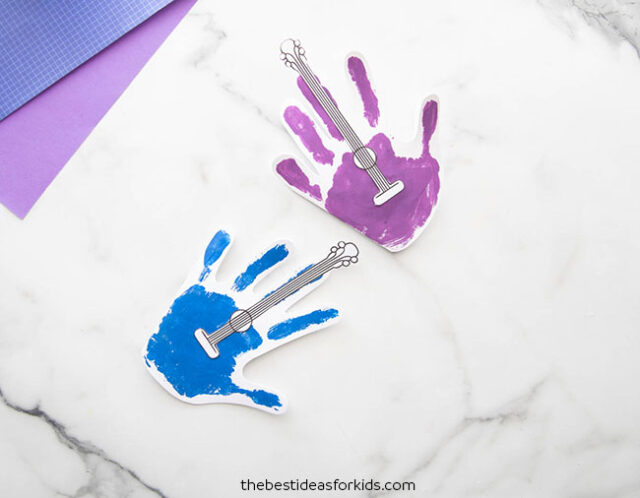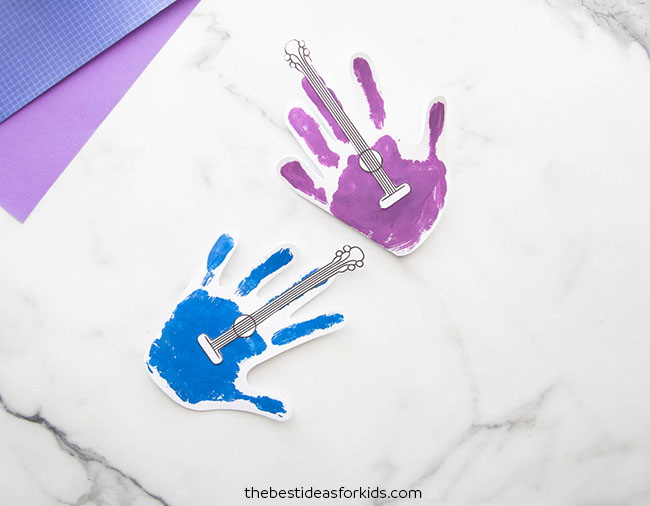 How to Make a Handprint Guitar Card
1. Fold over a piece of white cardstock.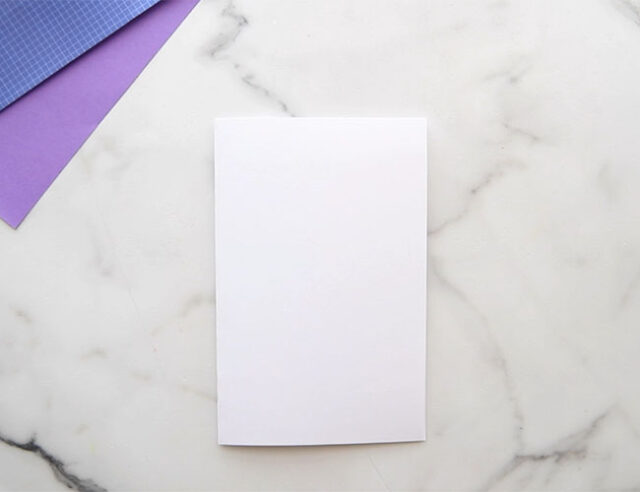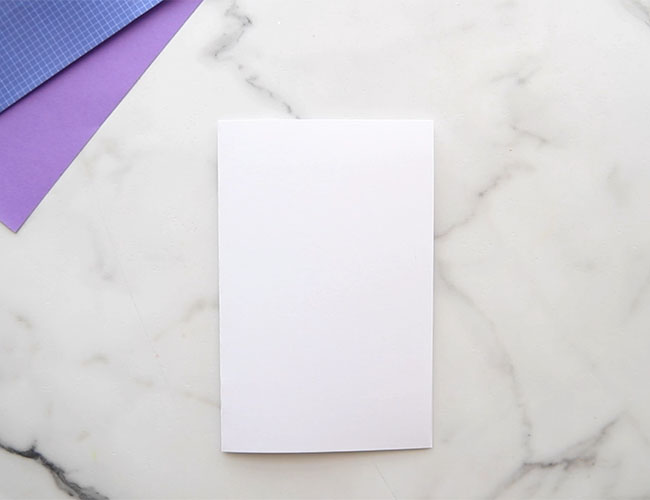 2. Make a handprint.
Place the handprint down with the pinky along the folded part of the paper.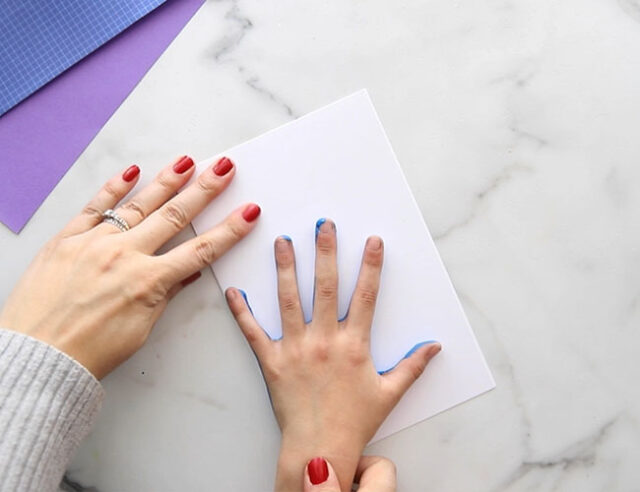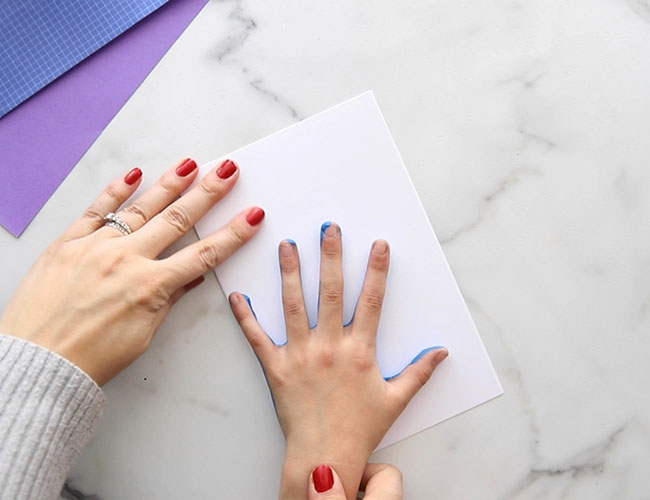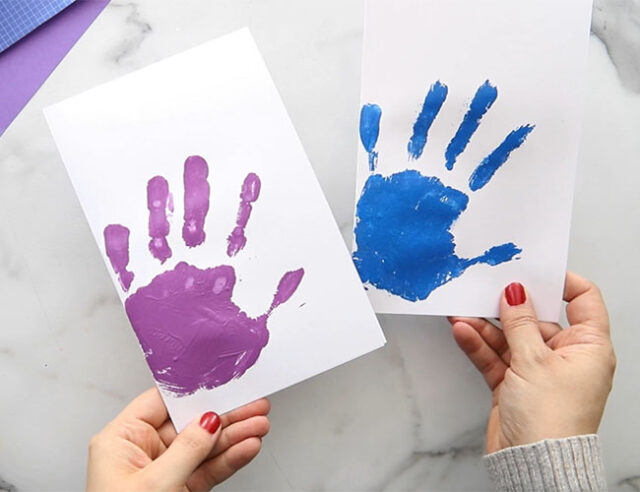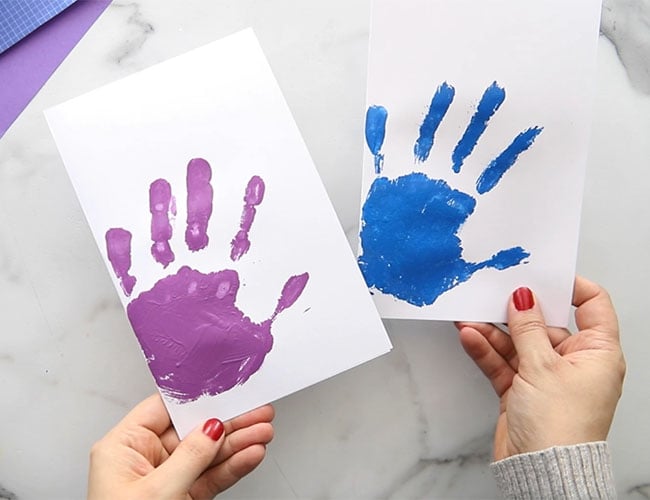 3. Cut out the handprints.
They should now open up like a card: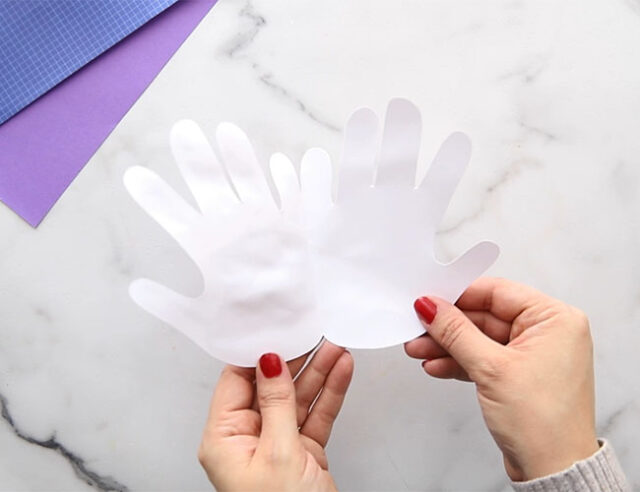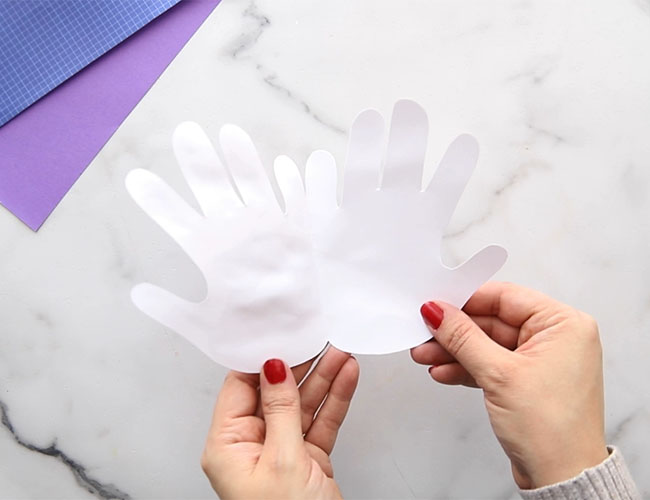 4. Print off the free guitar strings printable.
You can get the printable at the bottom of the post.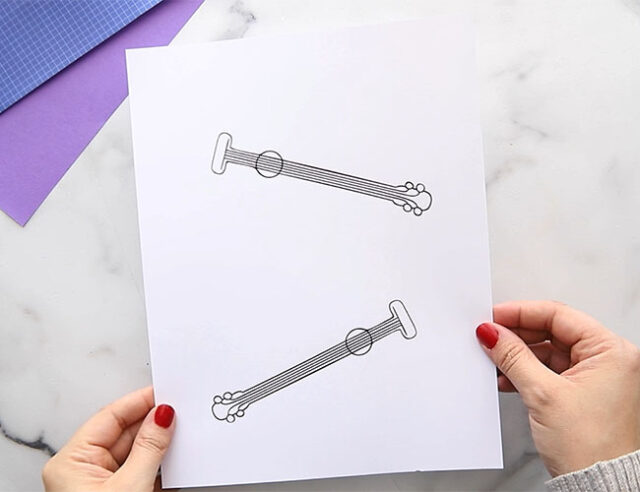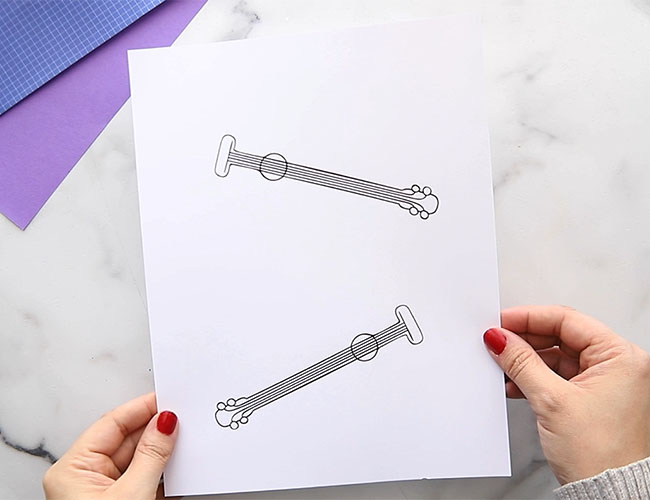 5. Cut out the guitar strings and glue to the handprints.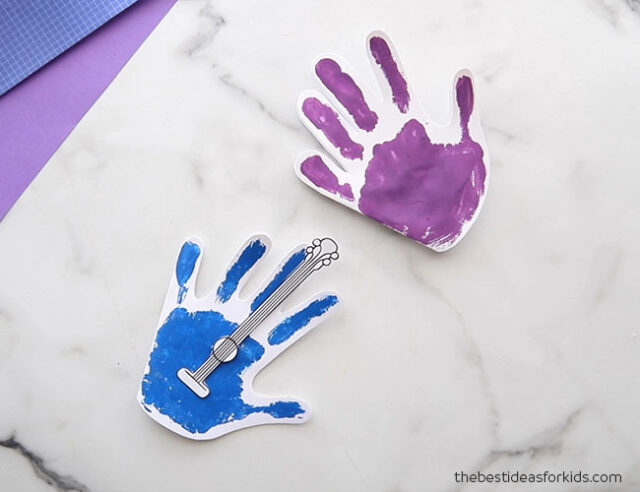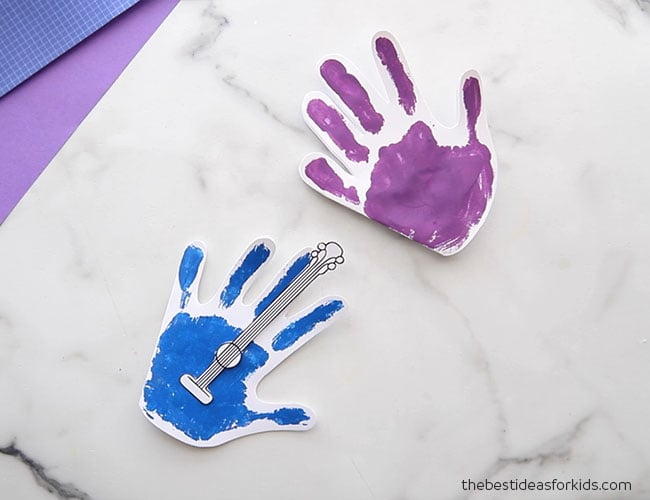 6. Write a special message inside.
Add "You Rock" inside the card or another message of your choice!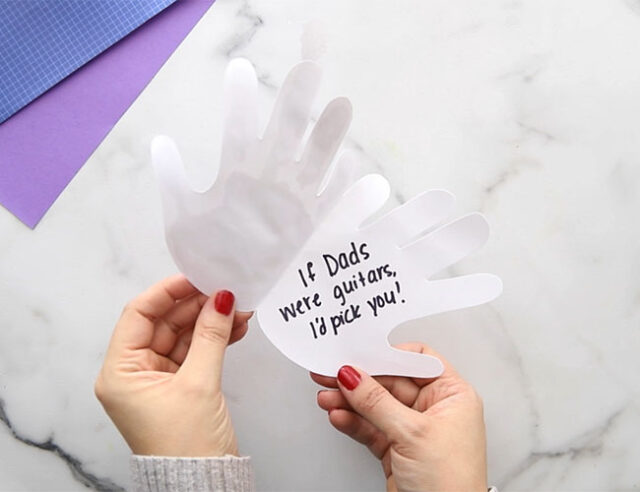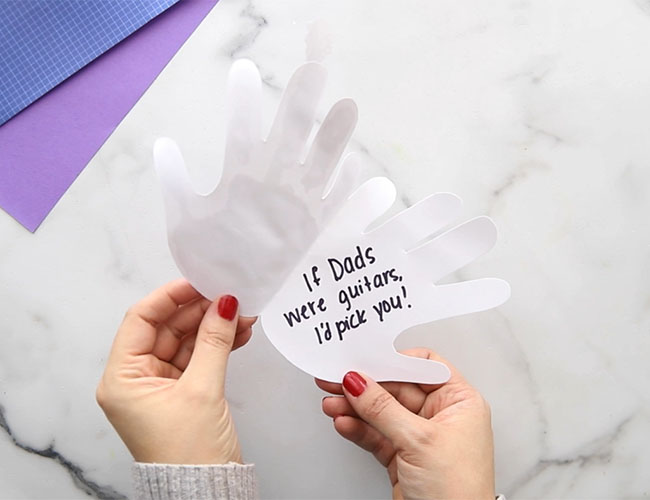 This is the perfect card to make for the music fan in your life!
Free Printable Template