This interactive Ice Breaker Bingo game is perfect for kids to play as an ice breaker activity! Use this during the first week back to school or as a camp ice breaker.
RELATED: Get to Know You Bingo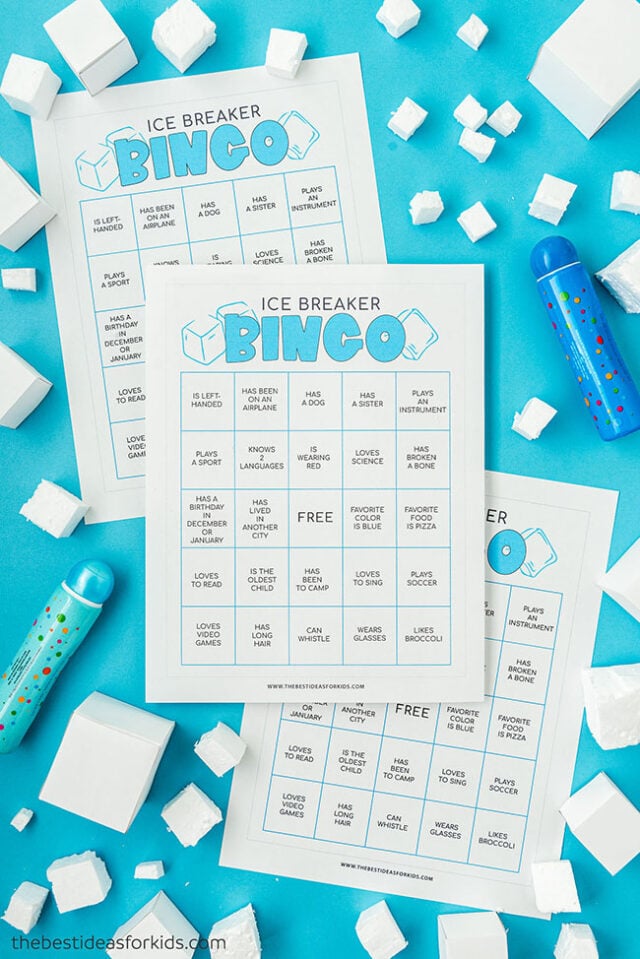 Free Printable Ice Breaker Bingo
This ice breaker bingo is really easy to do! Print off a page for each player and have them cross off a square when they find someone that matches the square statement.
You can play to fill the card or play for a line. If you want more cards to choose from – see our Get to Know You Bingo cards.
For another fun ice breaker activity, print off our Would You Rather Questions for Kids cards.
Grab the free printable template at the bottom of the post.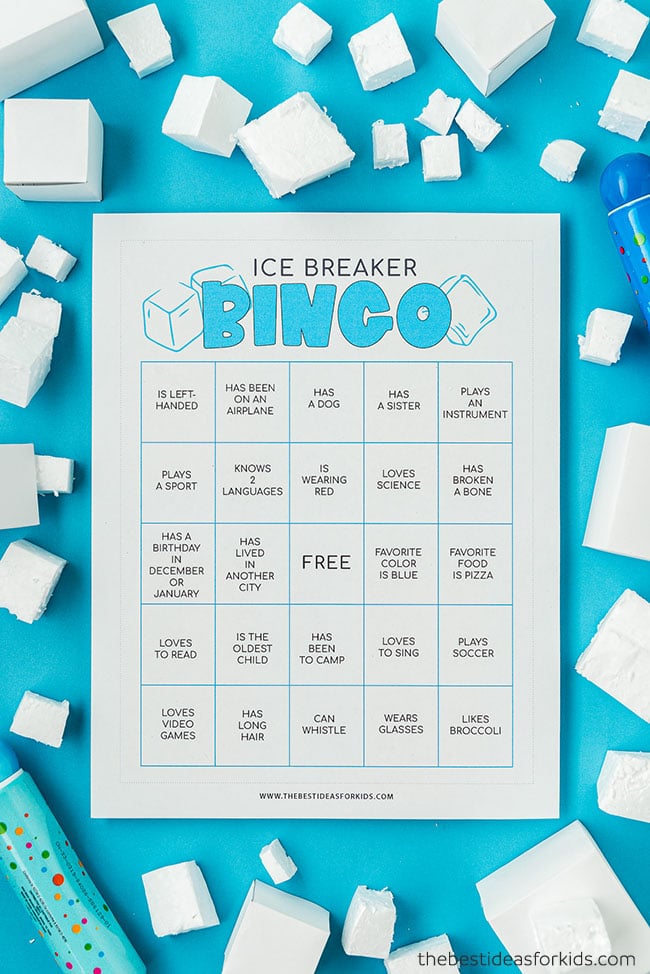 Hand out the cards and then kids can go around to their peers and try to find someone on the card that matches a square. You can also make it a challenge to see who can finish their card the fastest.
If there are not enough kids to fill all of the squares you can have kids also claim 2 squares. There are 24 squares in total.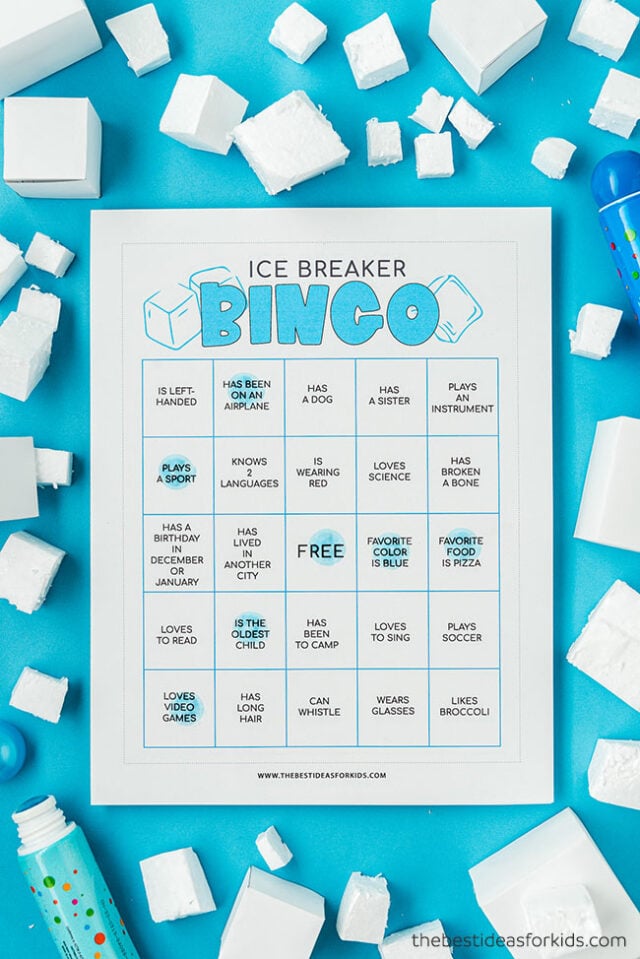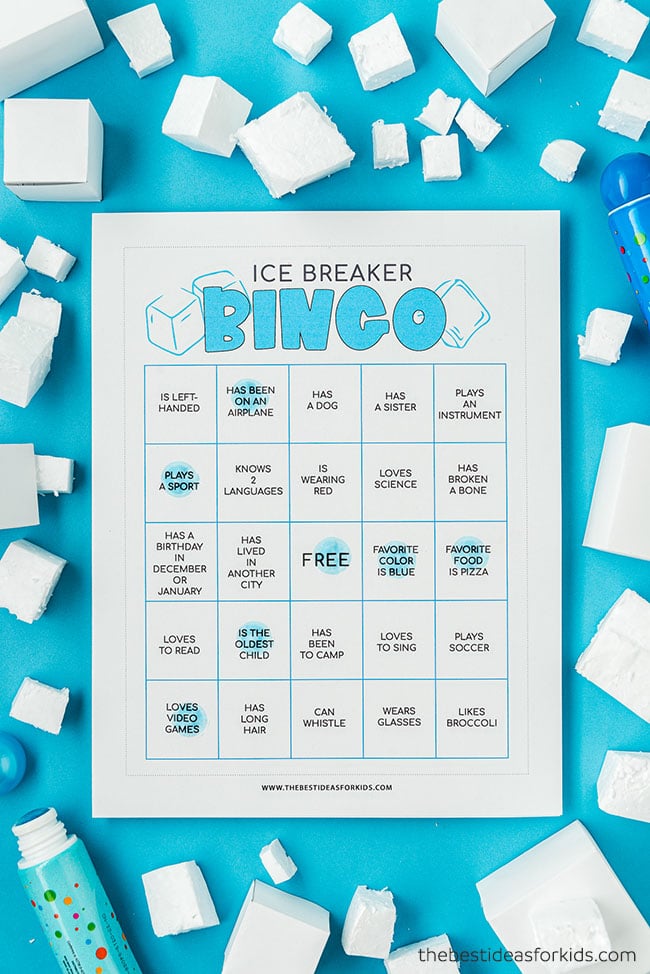 How to Play Ice Breaker Bingo
Encourage kids to interact with one another to see if they have something on their card that matches one of their peers. They can walk around asking questions one square at a time or work with the peer to find a square that applies to them. As they find someone that fits the square description, they will get a chance to learn something new about them in the process. Then, they can mark that square as completed by crossing it off with a marker or pencil.
You can also make it a game to see who can fill up their card the fastest.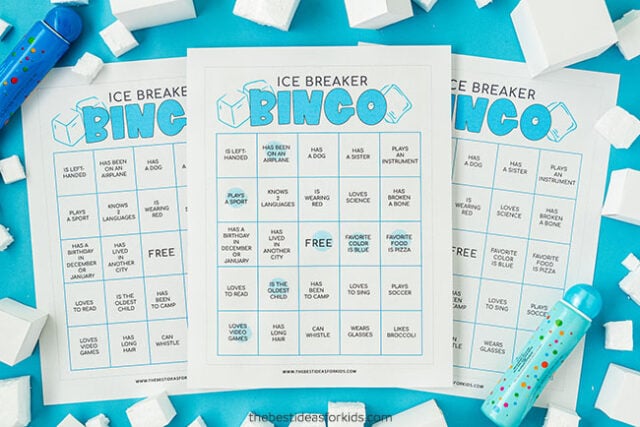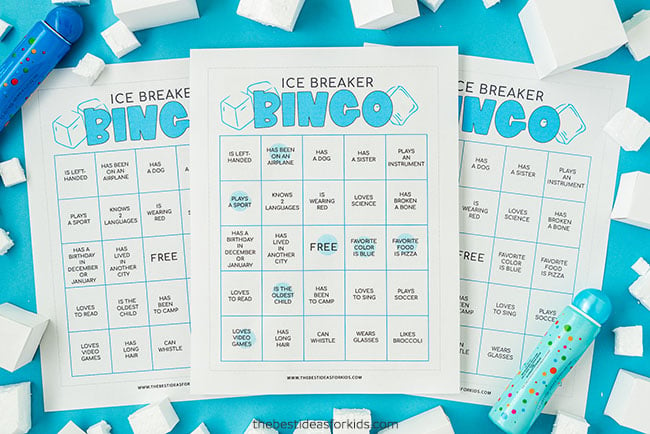 Bingo Marker Options
Pencil or Markers: You can have kids cross out the spots with a marker or a pencil.
Dot Markers: Use dot markers or bingo dabbers as shown above.
You can also laminate the cards to reuse them and use dry erase markers.
Free Printable Ice Breaker Bingo