This cute lion handprint card is fun for any occasion. Make it for a birthday, Father's Day or Mother's Day. You can even add a clever saying like "You're Roar-some" inside to make this card extra special!
RELATED: Handprint Fish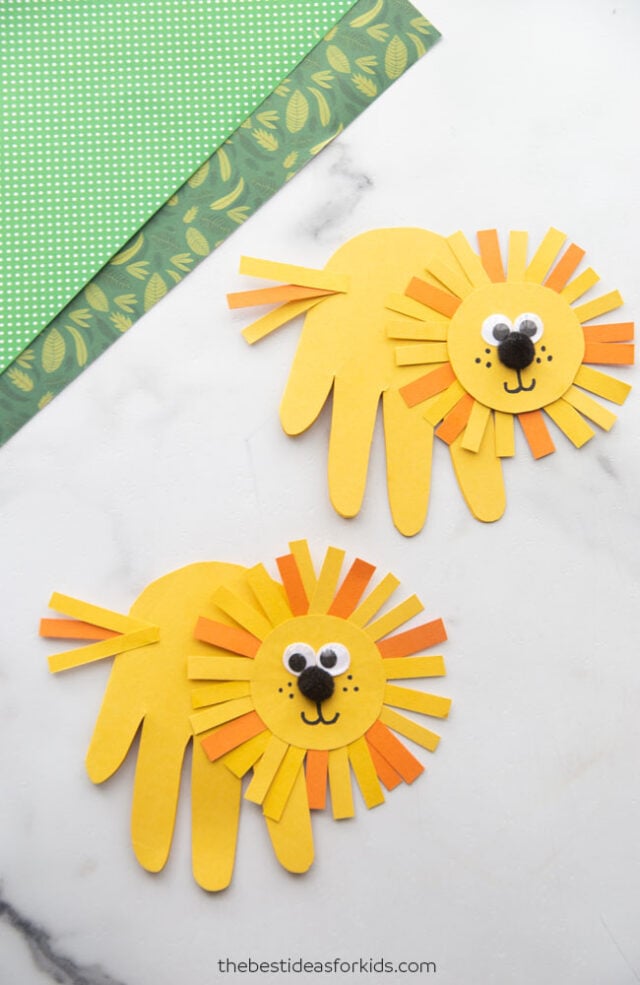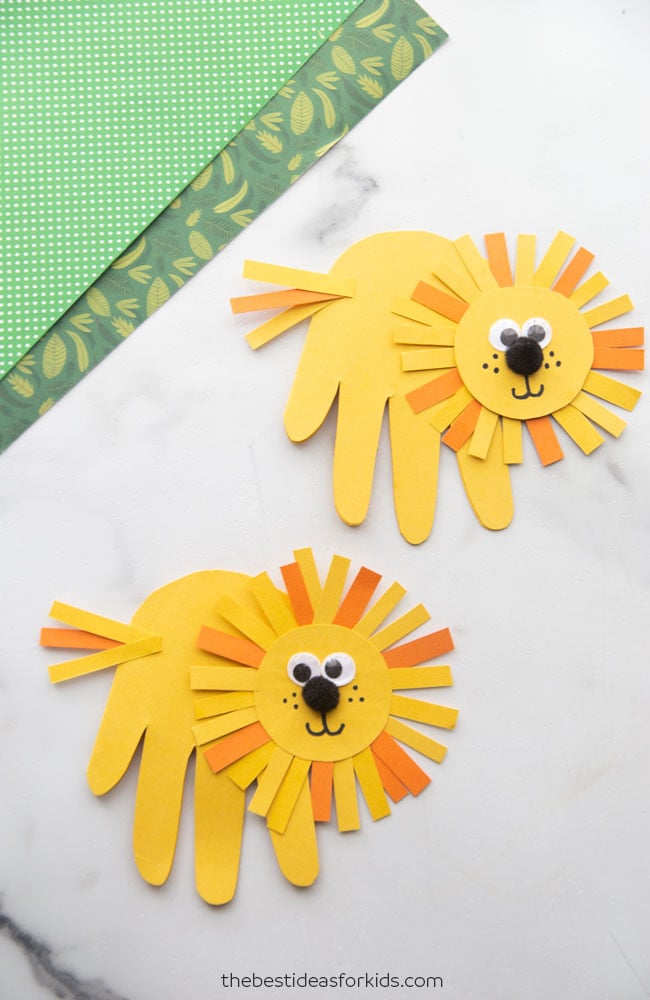 Lion Handprint Craft
We love this lion handprint craft because it only requires colored paper! You can swap out the googly eyes and pom pom nose and draw them on yourself.
You can also make this card by using paint. To use paint, paint the handprint and then stamp on white cardstock.
Follow the instructions below to turn it into a card and add a cute saying inside!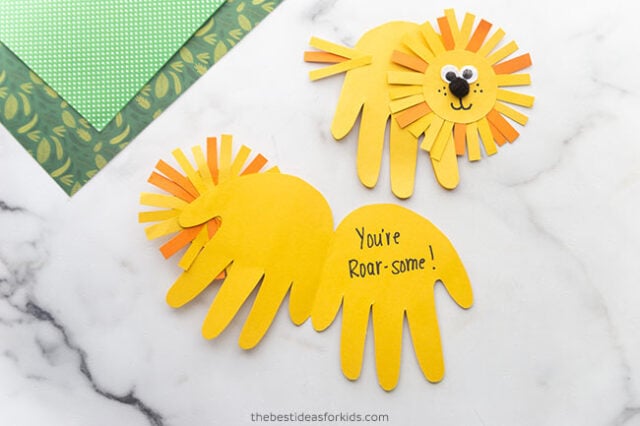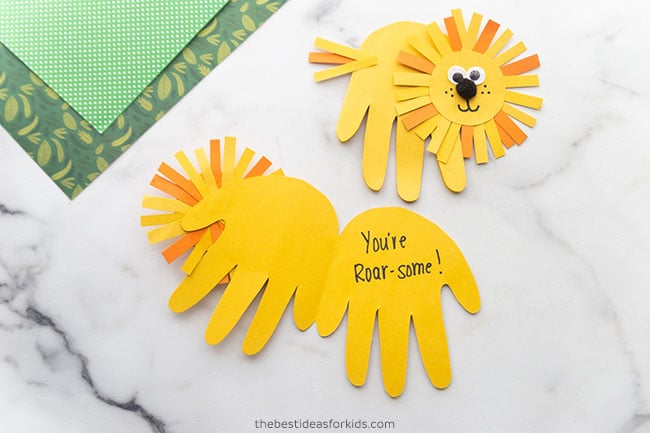 Here are some cute lion-themed sayings you can use:
I'm not lion when I say, I love you!
You're Roar-some!
I'm wild for you!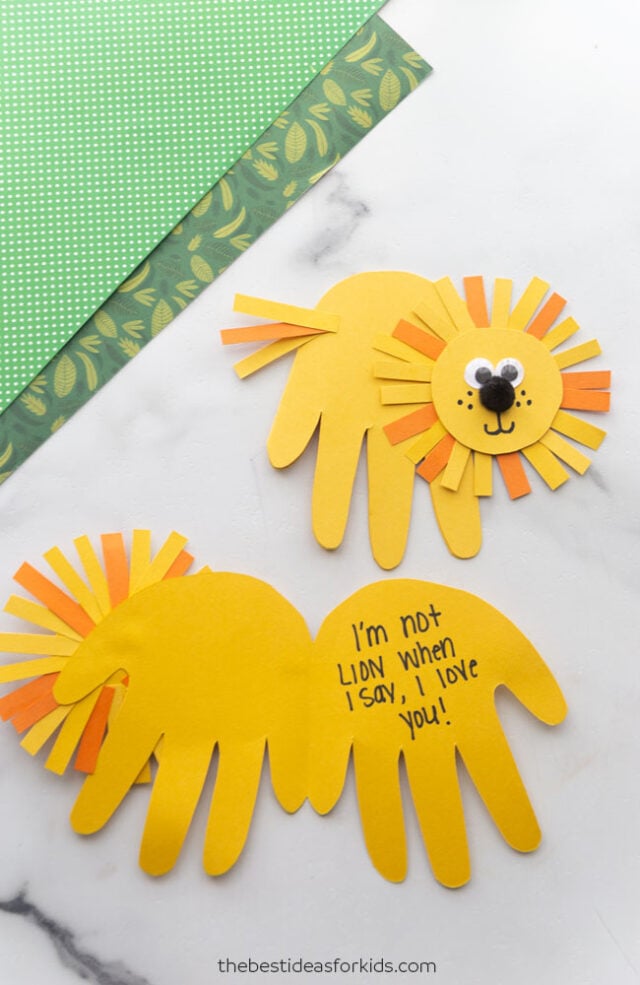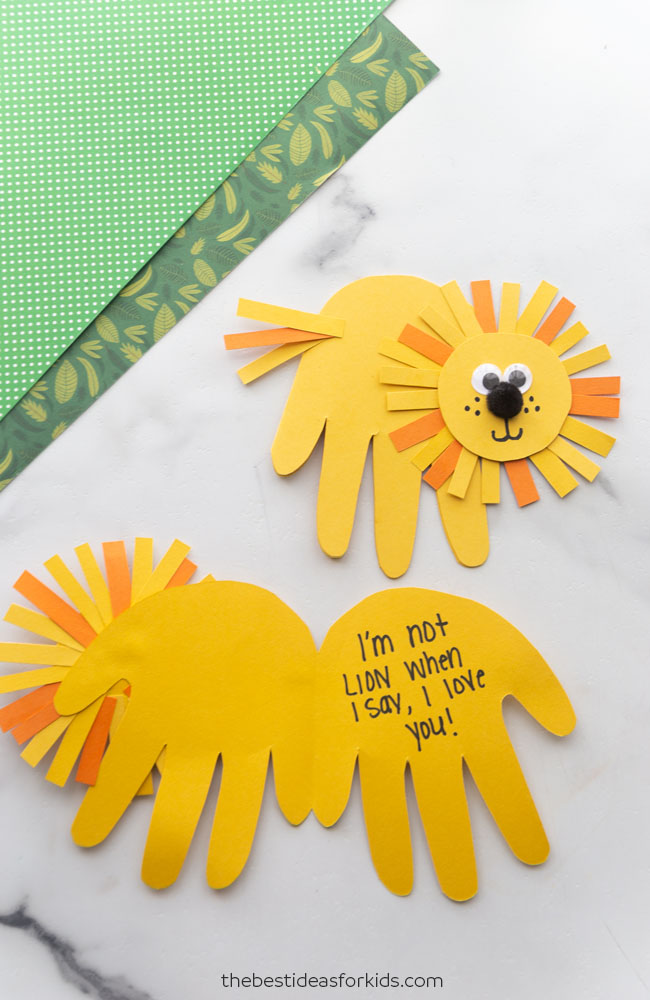 Supplies Needed To Make a Handprint Lion
– Colored cardstock – we used yellow and orange
– Black Marker
– Googly Eyes
– Small Black Pom Pom
– Glue – Regular glue or a glue stick. However, since this is mostly all paper – I like to use a glue stick for this project since it's less messy.
 – Lion head template – see the bottom of the post for our free printable template
Watch the Video Tutorial Here
How to Make a Lion Handprint Card
1. Start by folding over a piece of yellow cardstock.
Trace the handprint so that the pinky is along the folded part. Cut it out. It should open up like a card as shown above.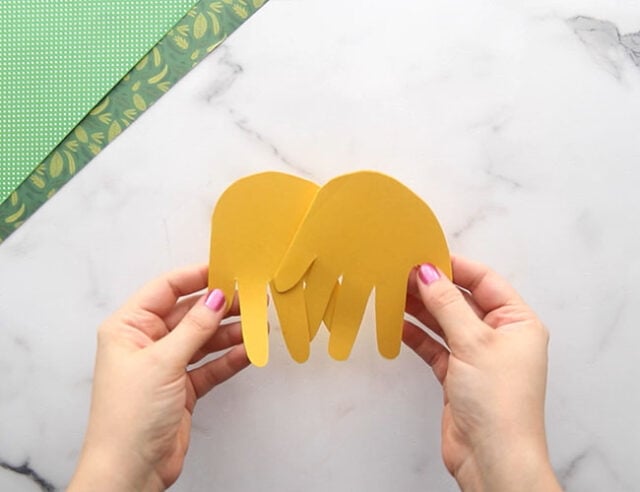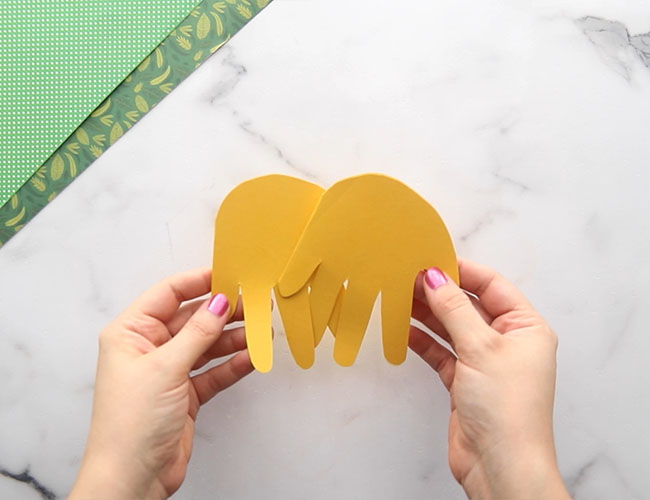 2. Make the lion's head.
Cut a circle out of yellow cardstock. You can use our free printable lion head template.
See the bottom of the post for the template.
Cut strips of yellow and orange cardstock, about 1 inch in length.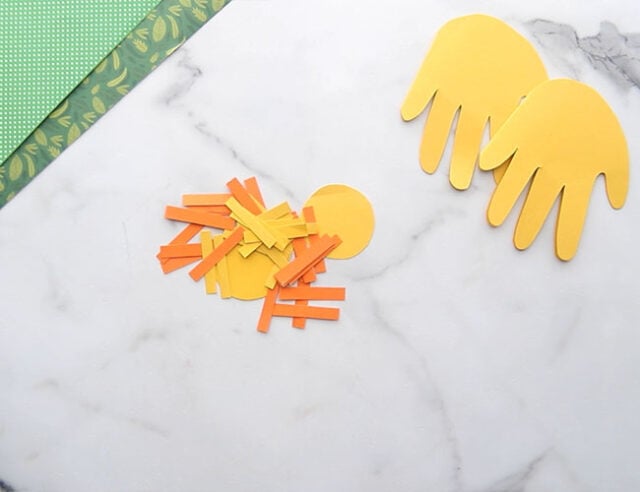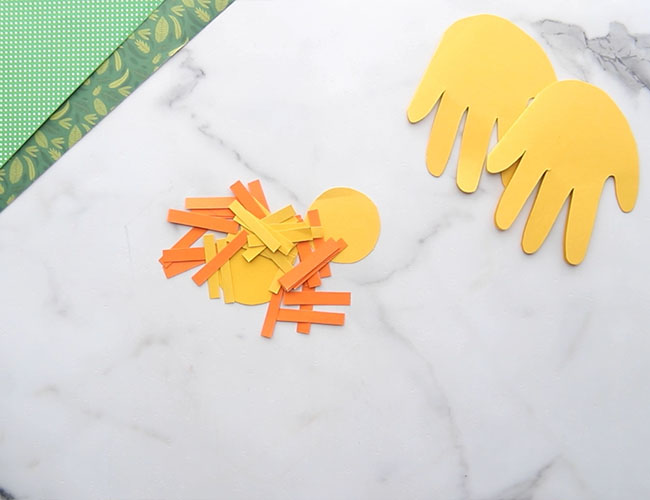 Then, glue the strips to the back of the circle to make the lion's mane.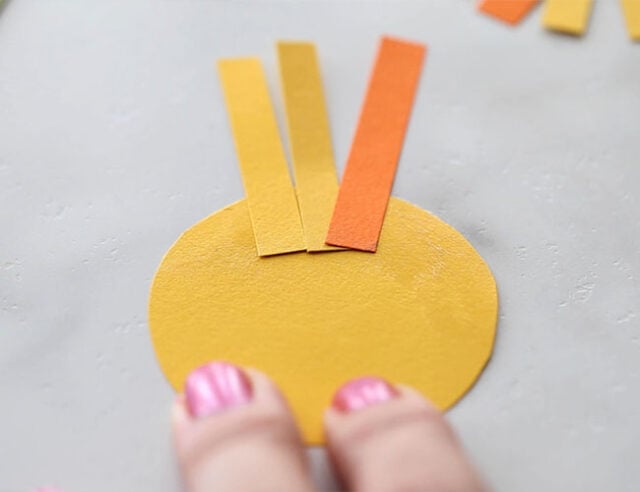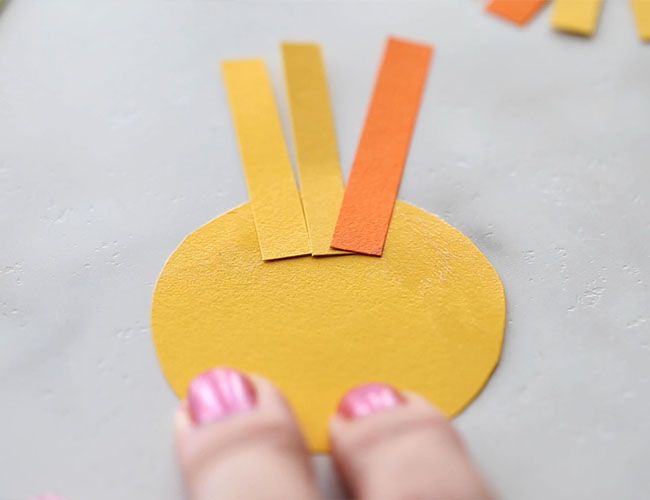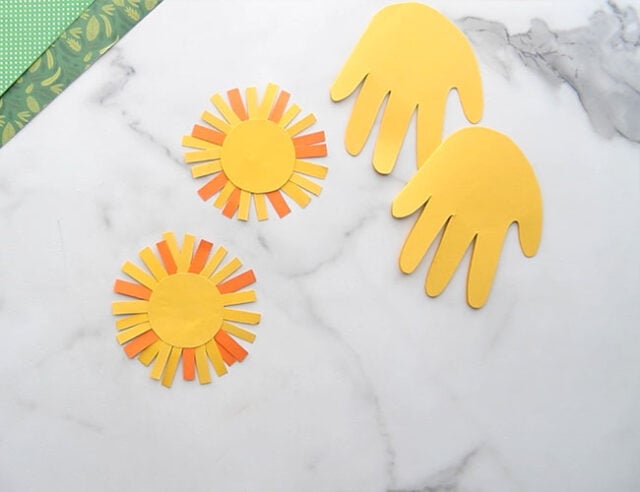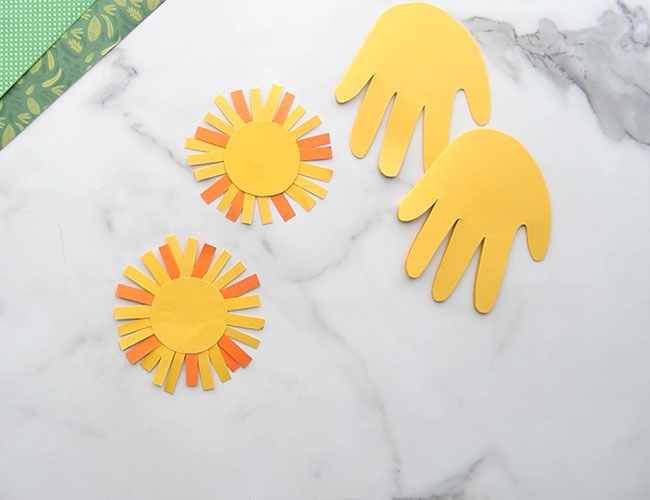 3. Make the lion's face.
Glue 2 google eyes onto the lion's head.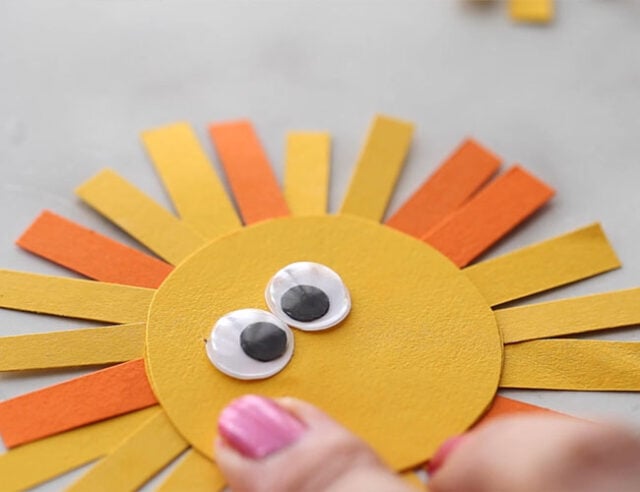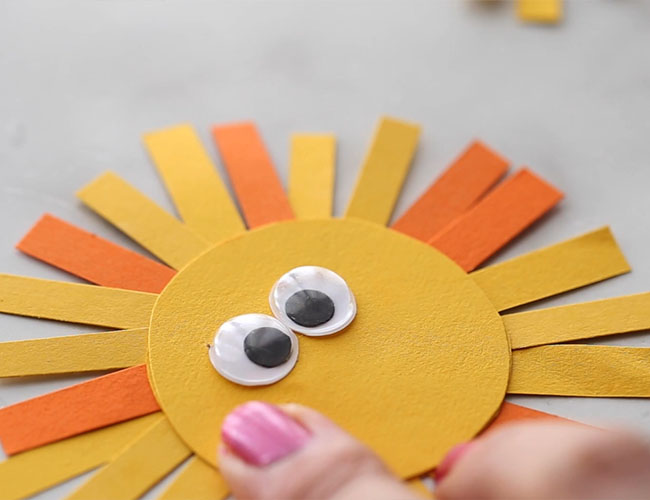 Attach a small black pom pom with glue for the nose.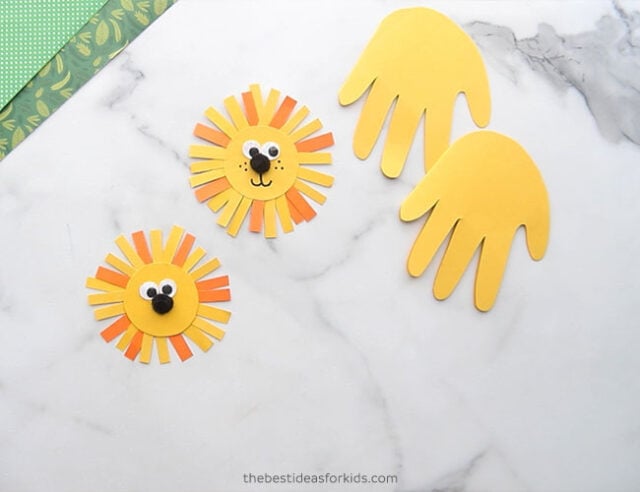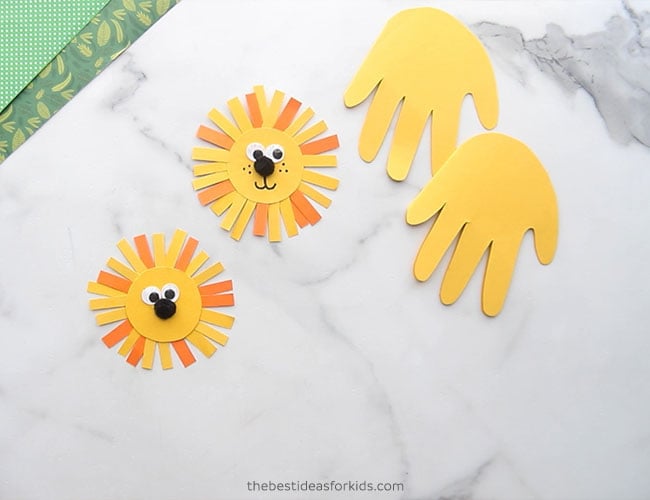 Make a mouth and dots on the cheeks with a black marker.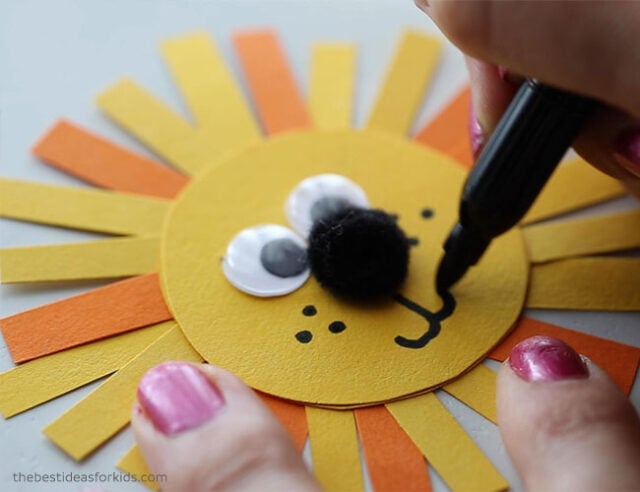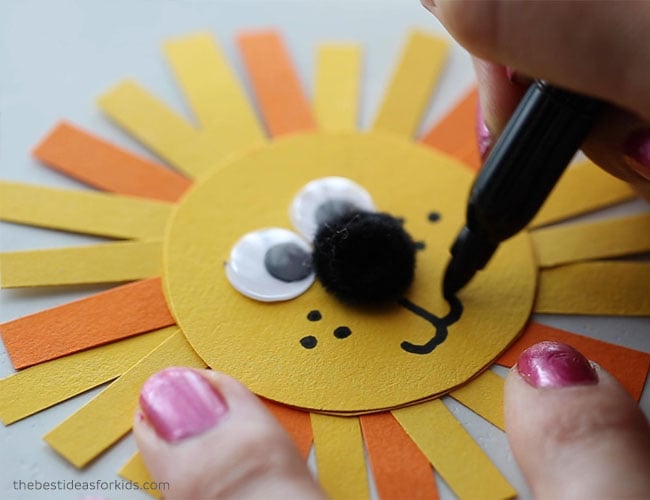 4. Attach the lion's head to the thumb part of the handprint card.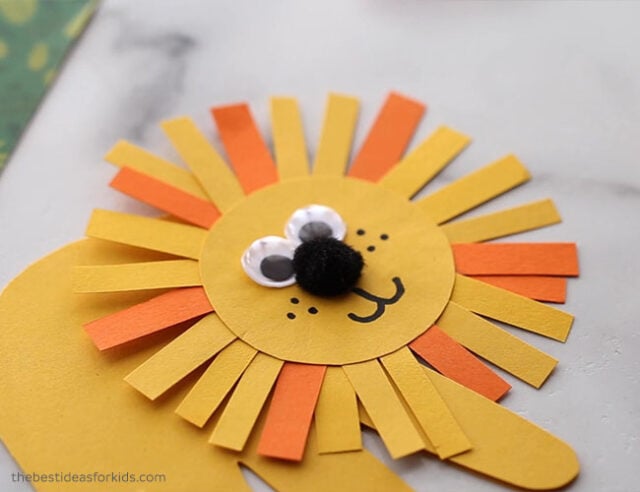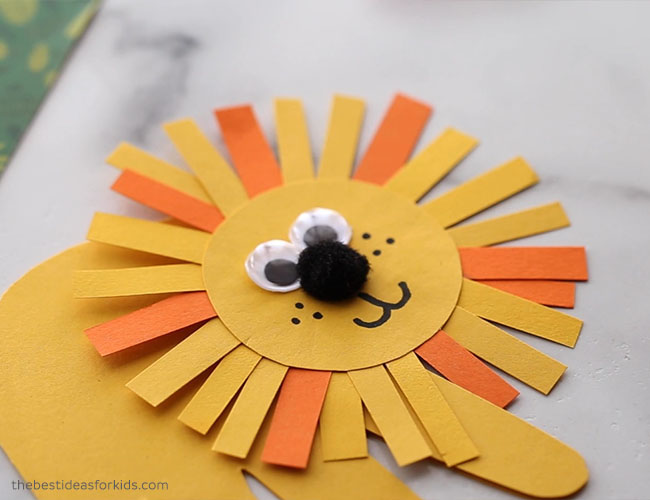 5. Glue 3 strips of cardstock to the back of the lion for the tail.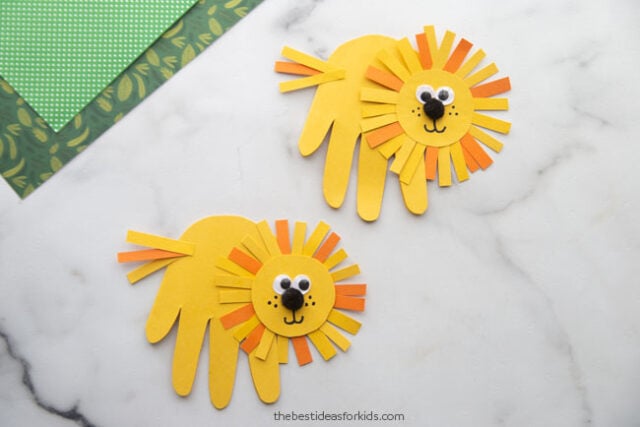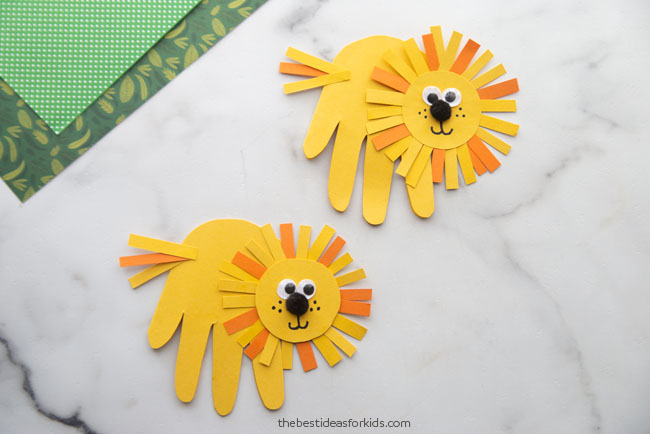 Now write a special message inside your card!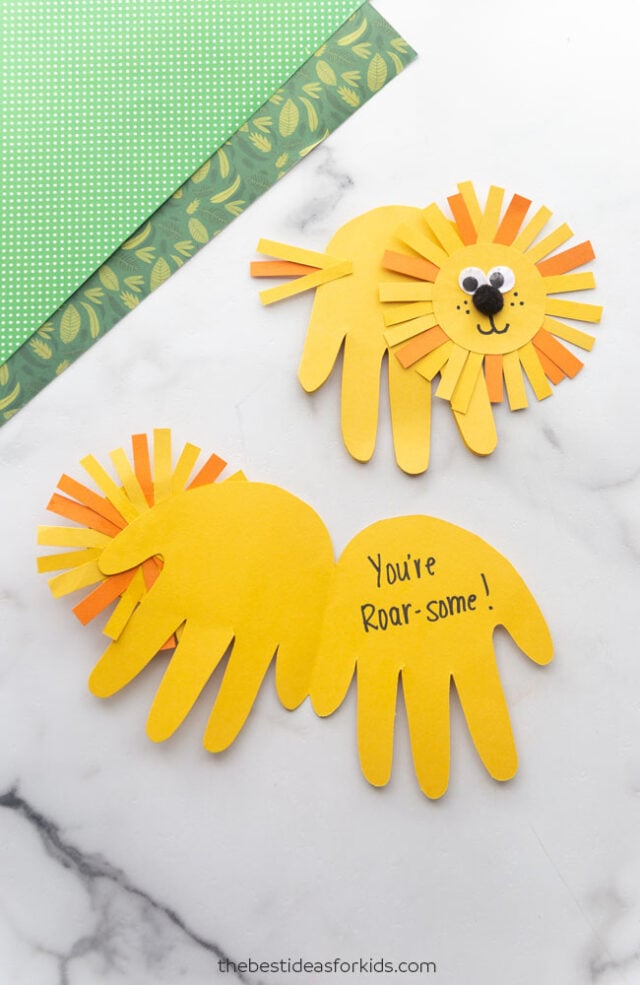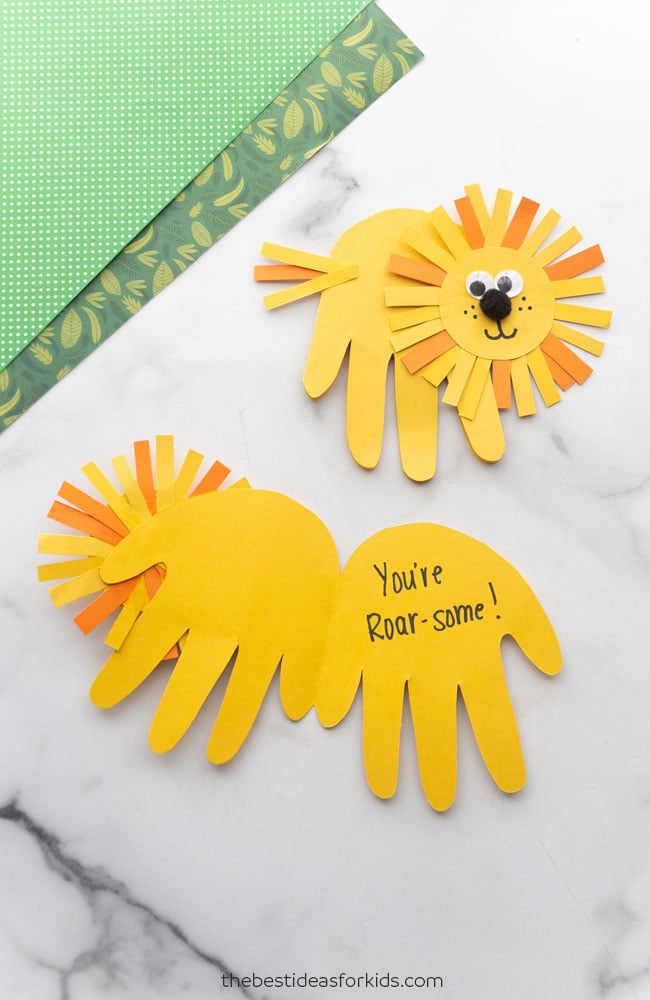 This card is fun to give for any occasion! It's also a relatively mess-free activity since you only need paper and a few other supplies.
Then use one of our clever lion sayings or come up with your own special message!