Macaroni and cheese is a staple in our house. I think anyone with kids can agree that mac and cheese is a favorite in their household too.  No need to buy the store-bought kind with our simple recipe. And the best part about these mini mac and cheese bites is they are perfect for lunches!
RELATED: Lunch Ideas for Kids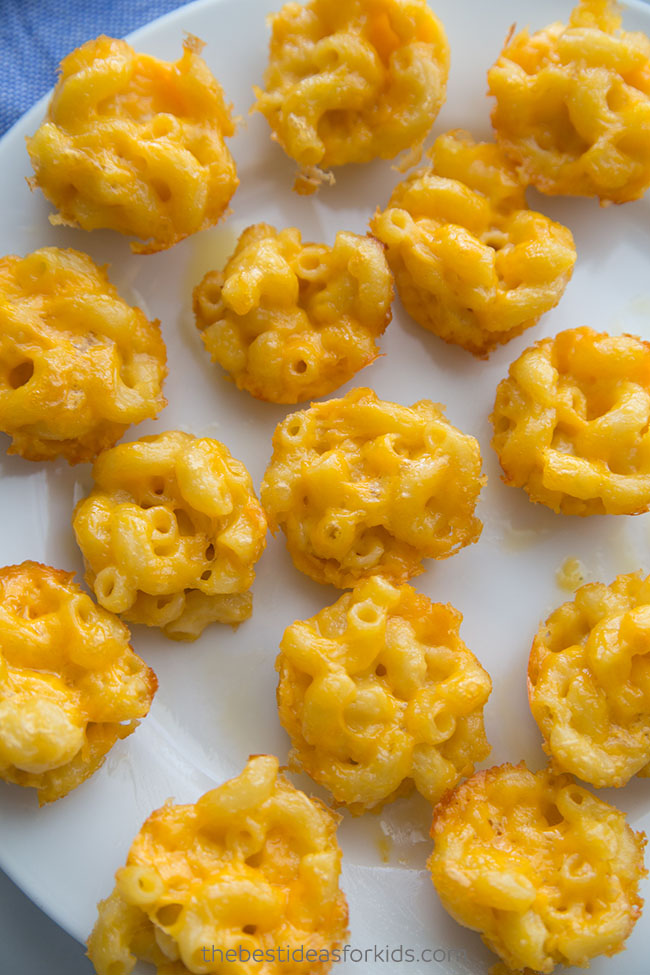 Mac and Cheese Bites Recipe
Turn homemade macaroni and cheese into these little bite-sized snacks! Perfect for packing for picnics or lunches. No fork needed to gobble up these mini macaroni and cheese bites! We love that these are mini versions of your favorite macaroni and cheese recipe.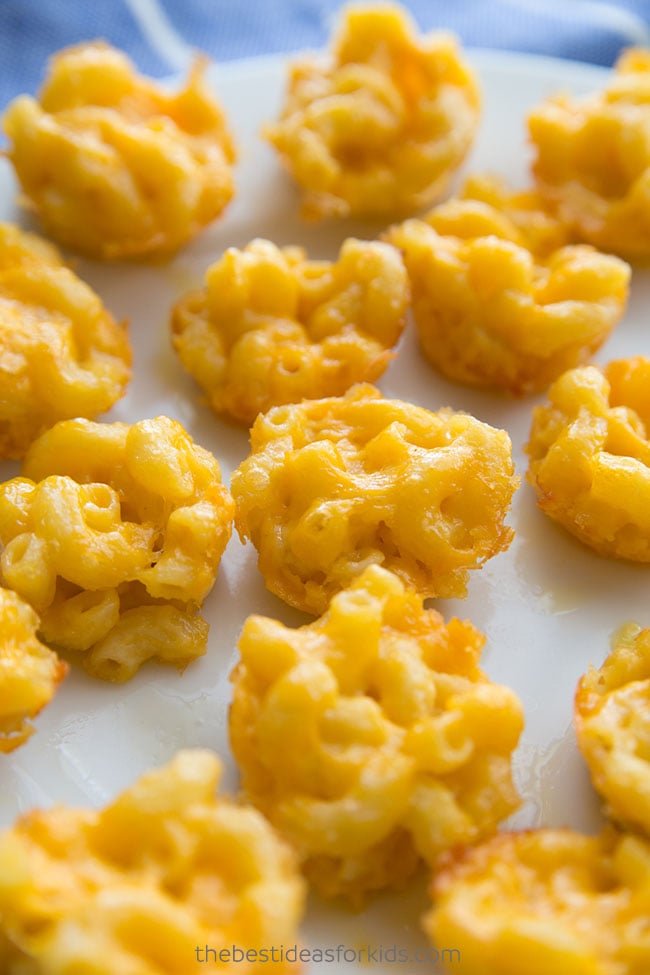 Here's what you'll need to make these easy mac and cheese bites: 
Only 5 ingredients!
Macaroni Noodles
Cheddar Cheese
Flour
Milk
Butter
How Long Can I Keep Mac and Cheese Bites? 
Store in an air tight container for up to 5 days in the refrigerator. Reheat in the oven or in the microwave on a low to medium heat setting until warm.
How do I Increase the Flavor?
If you want to increase the flavor, use a sharp cheddar. Sharp cheddar will have a stronger taste. Sharp cheddar also takes a little longer to melt, so adjust the cooking time accordingly.
Calories: 59kcal, Carbohydrates: 4g, Protein: 3g, Fat: 4g, Saturated Fat: 2g, Cholesterol: 10mg, Sodium: 46mg, Potassium: 23mg, Fiber: 1g, Sugar: 1g, Vitamin A: 109IU, Calcium: 58mg, Iron: 1mg
If your mac and cheese bites do not stay together (the noodles fall apart), you can add more melted cheese or mix in 1 beaten egg into the macaroni and cheese before adding into the muffin tins. 
Use a sharp cheddar cheese for a stronger taste.
We love how easy these are to make! Make a batch of regular macaroni and cheese and then make the bites for kids' lunches the next day!
More Recipes for Kids
See 15+ lunch ideas for kids!