If you are looking for an easy science experiment that only requires a few supplies from your kitchen, try this magic milk experiment! Kids will love seeing the milk magically swirl on its own!
RELATED: Grow a Rainbow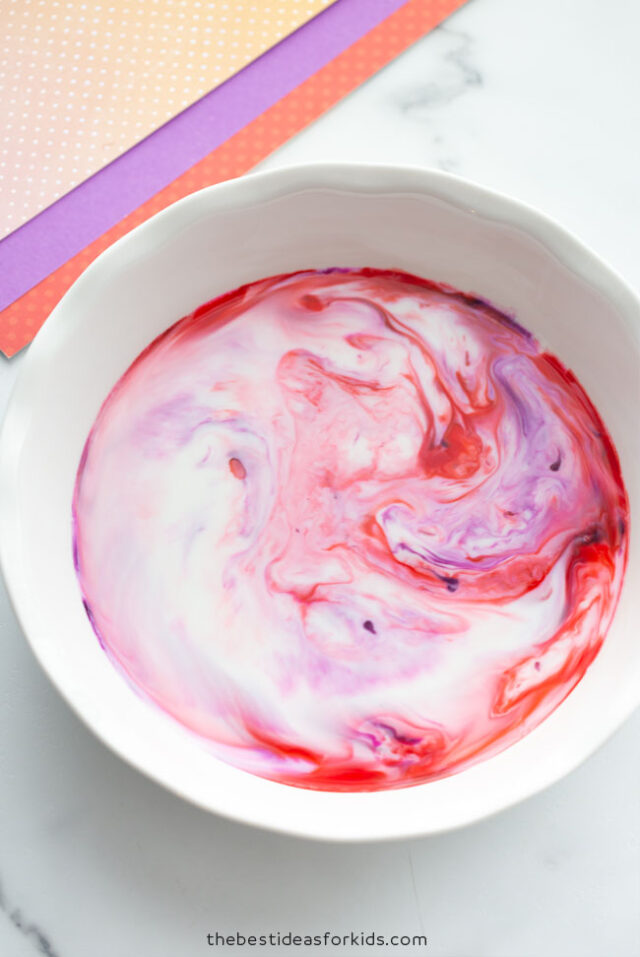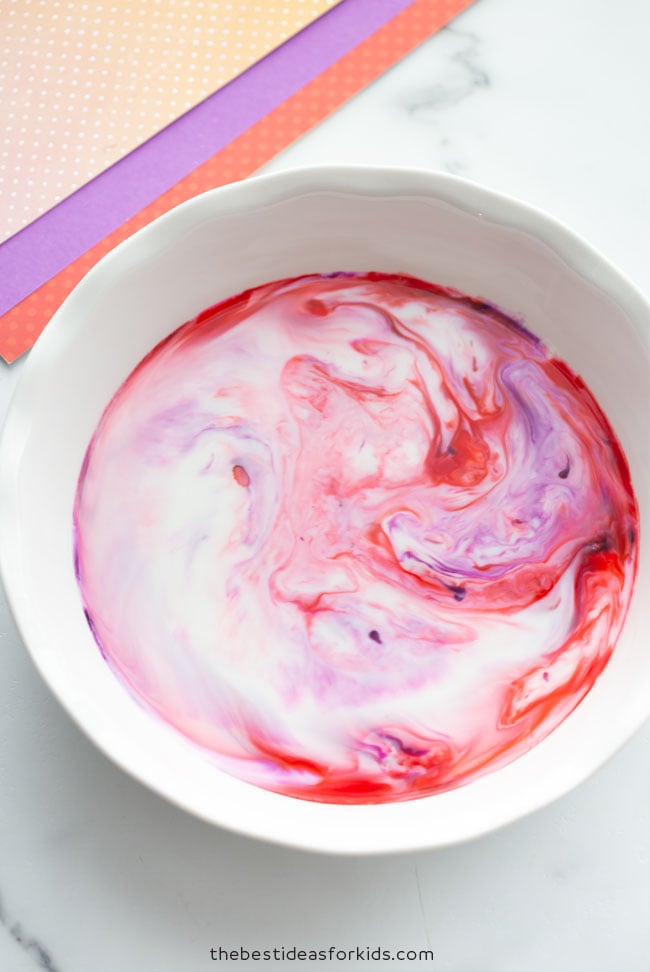 Magic Milk Experiment
Amaze your kids with this magic milk science experiment. You only need a few simple ingredients you probably have in your kitchen – milk, food coloring, and dish soap. Kids will love this experiment and will want to do it over and over!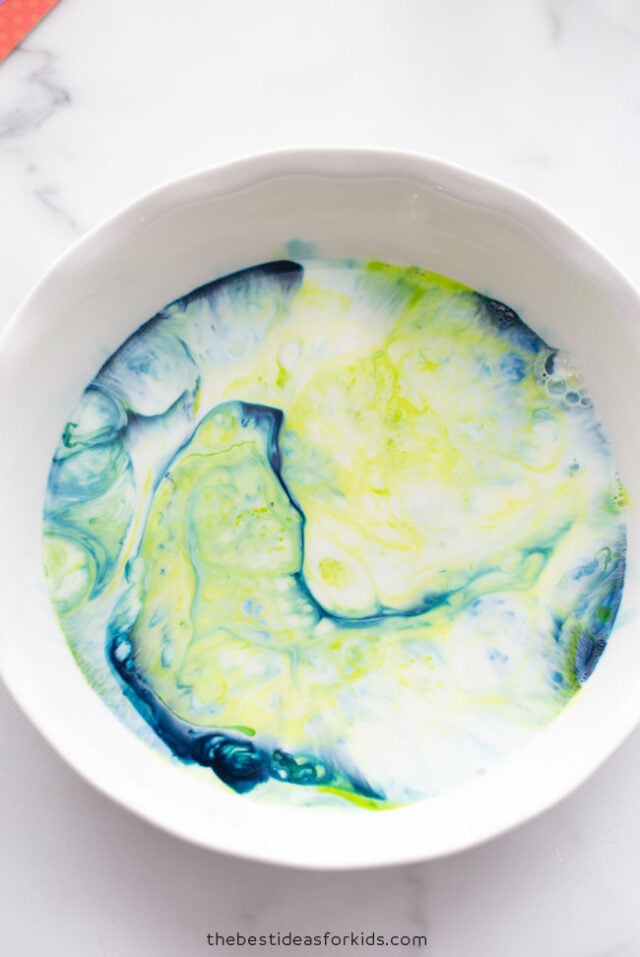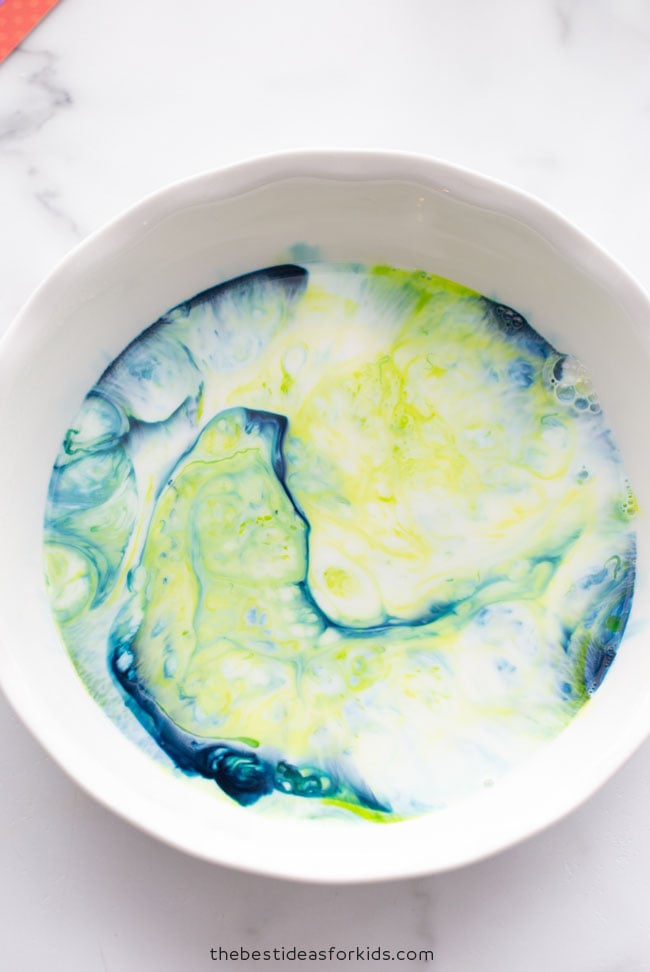 What is the Science?
This science experiment is a great way for kids to learn about protein and fat molecules. Adding dish soap to milk breaks up the fat molecules in the milk. By adding food coloring, this process is visible to the naked eye!
Milk has tiny amounts of fat. The secret to the explosion is the soap. When the soap is added to the milk, we are seeing the soap molecules moving around trying to join up with the fat molecules.
The food coloring molecules get moved around in the process, showing us what is happening between the milk, fat, and the soap.
Once the soap and milk gets evenly mixed the movement of the food coloring stops.
Higher fat milk will produce more explosion because there is more fat to mix with the soap.
Watch the Video Tutorial
Follow-up Experiments
Try changing variables such as the type of milk. Try skim milk, 1% and 2% milk to see if the fat content affects the results.
You can also place cookie cutters in the milk and add the food coloring inside to create different shapes!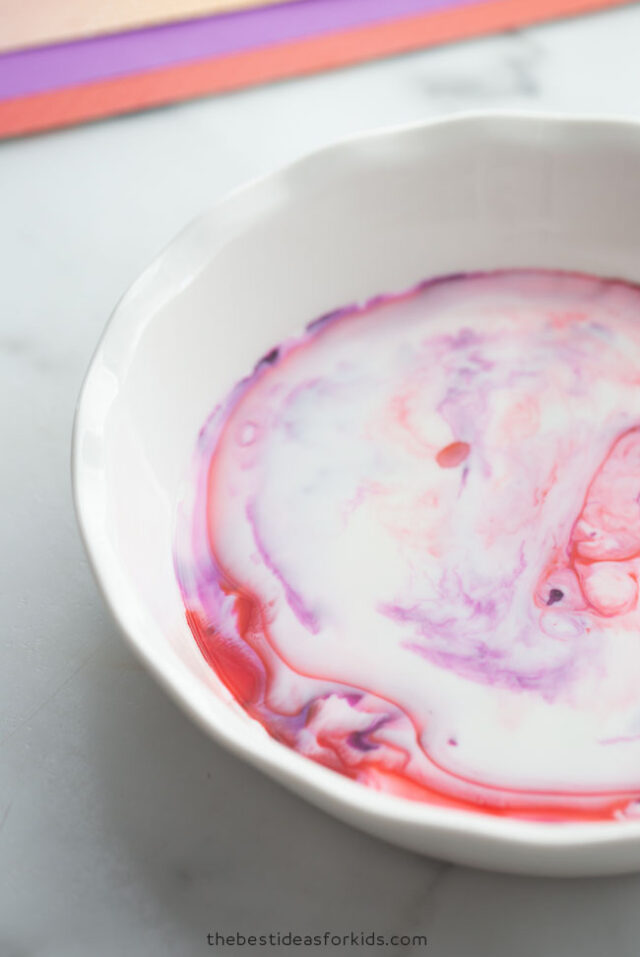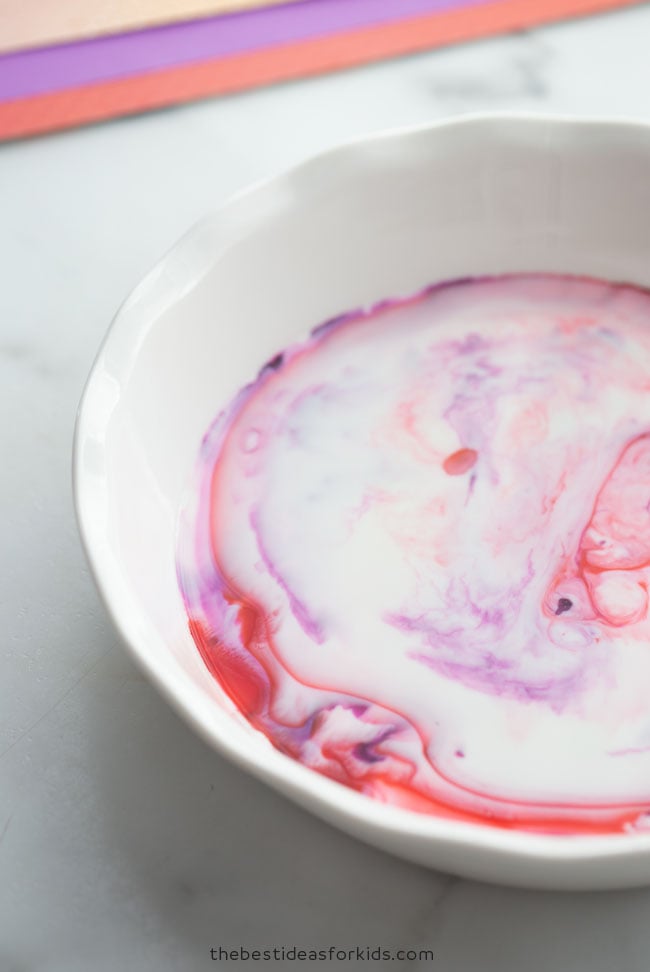 Supplies Needed
Milk – high fat milk works better (we used 3.25%)
Dish soap – Dawn dish soap works well (the natural brands will not work as well)
Food Coloring – you want water-based food coloring (regular food coloring you can get at the grocery store)
Small dish or shallow bowl
Cotton swabs or cotton balls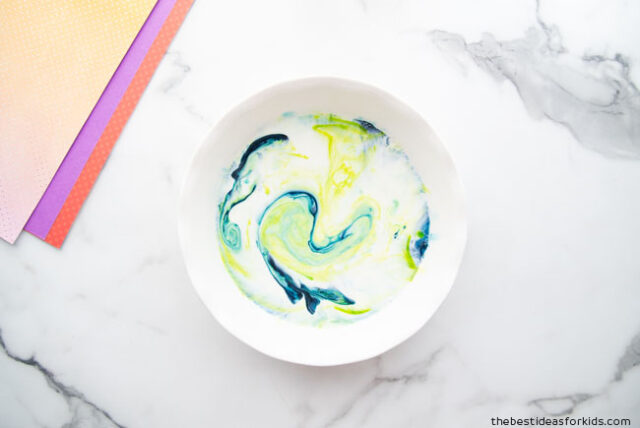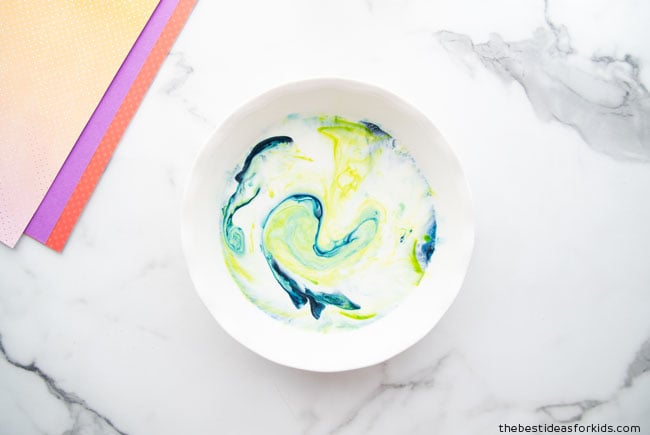 Steps to do a Magic Milk Experiment
1. Pour milk into a shallow bowl or dish.
You only need a small layer of milk. If you have expired milk, this is a fun experiment to try!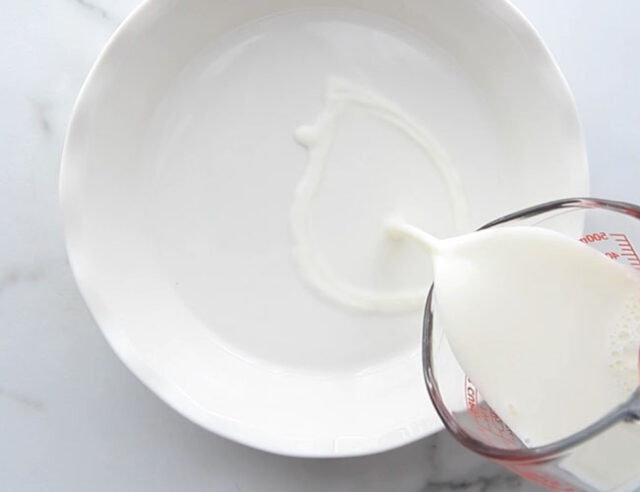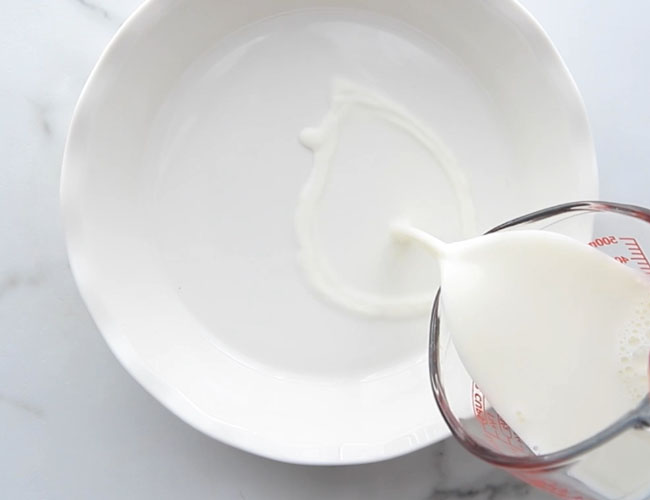 2. Add drops of food coloring to the milk.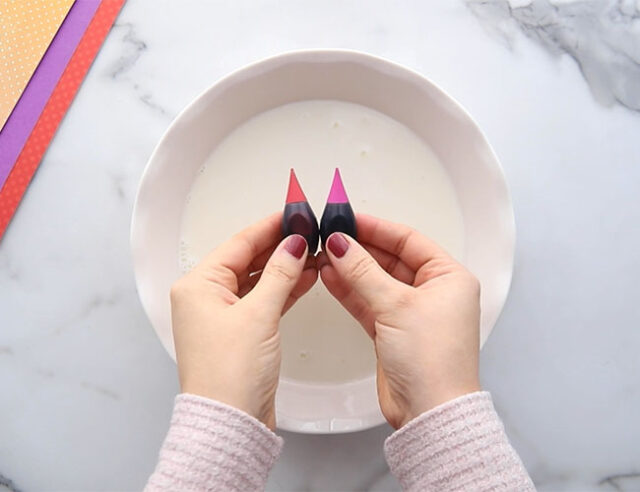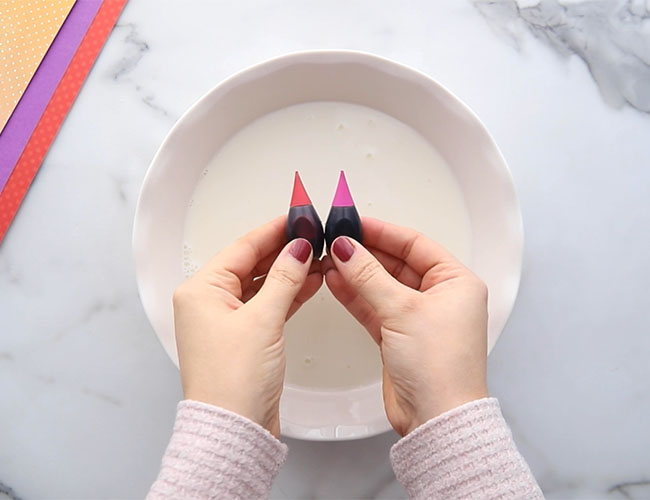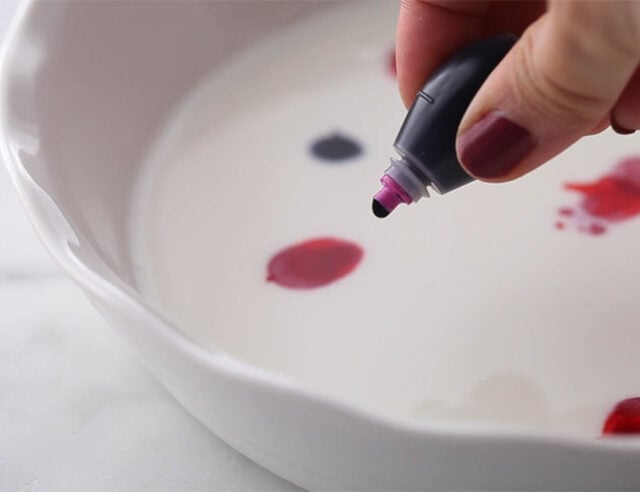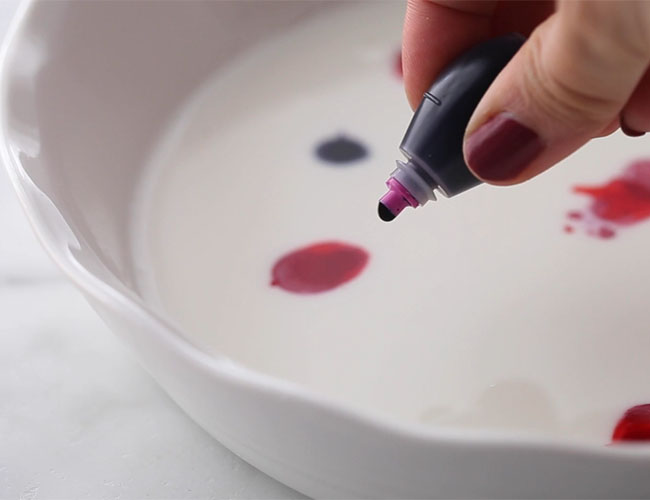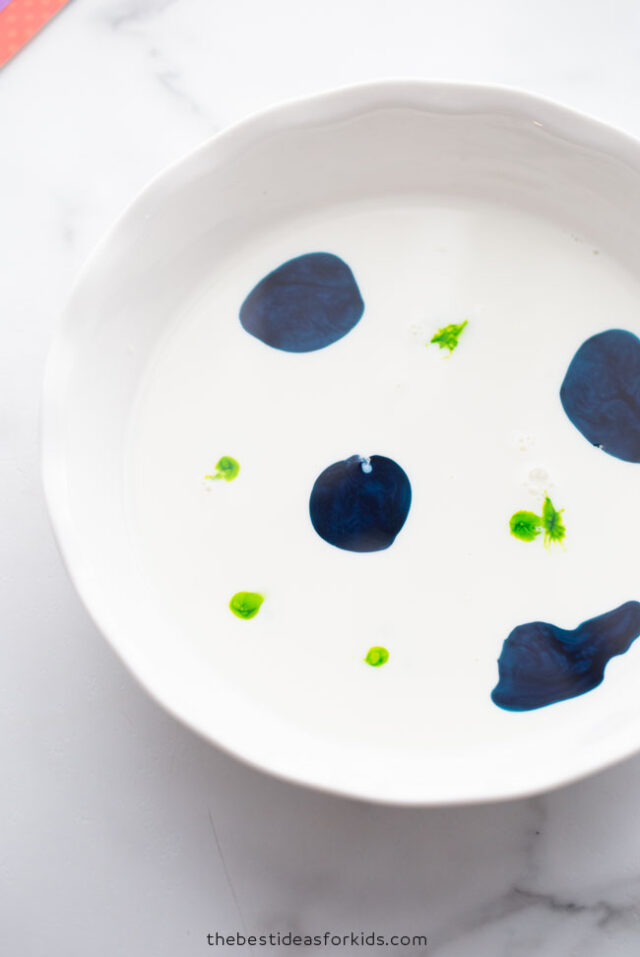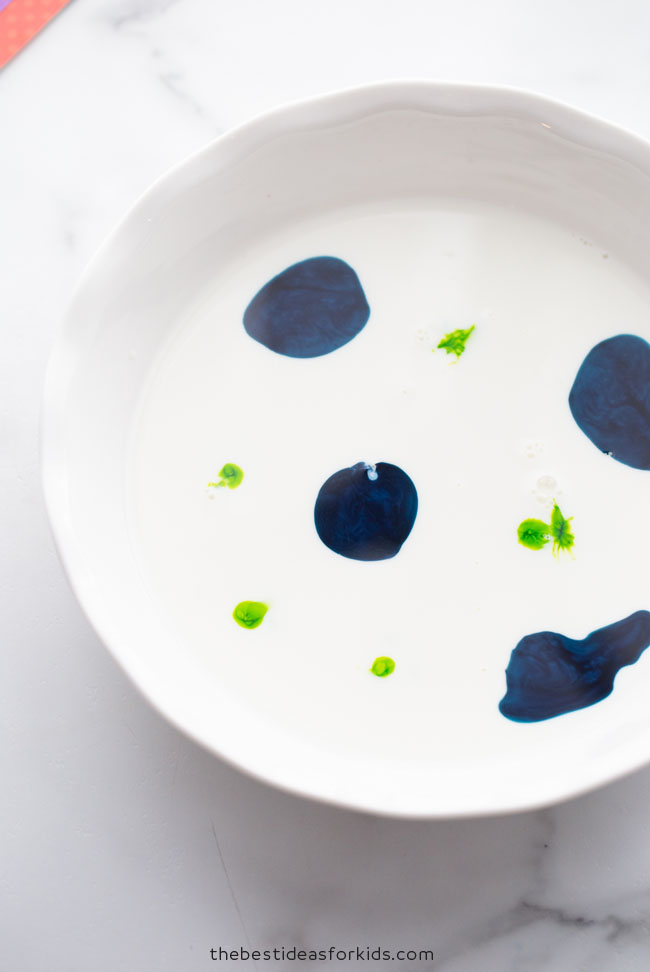 3. Dip a cotton swab in dish soap and touch it to the food coloring in the milk.
You can also soak a cotton ball. Gently tap the cotton swab onto your food coloring or drop your cotton ball in.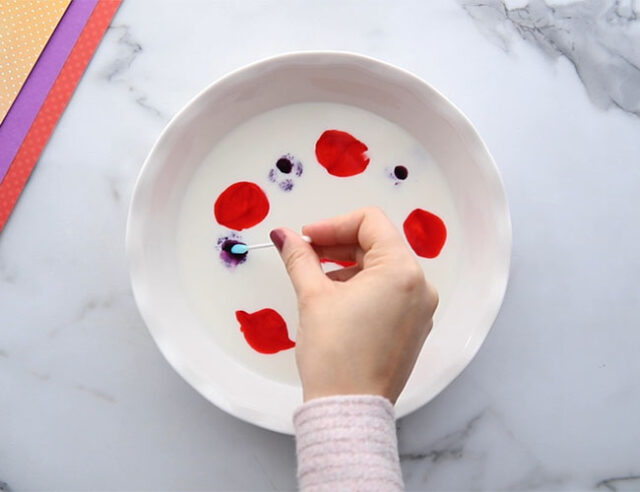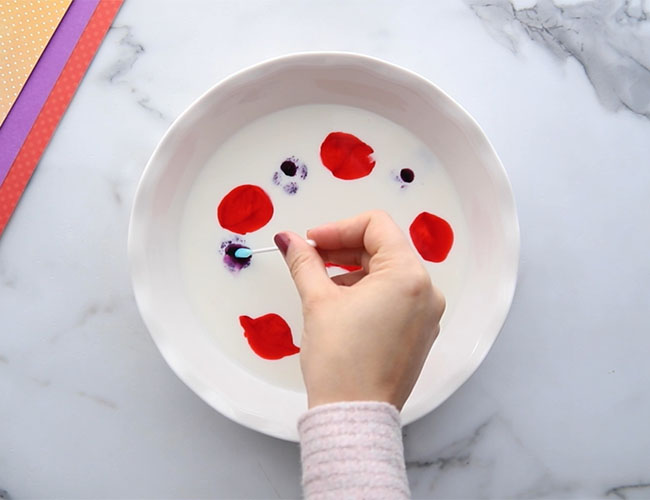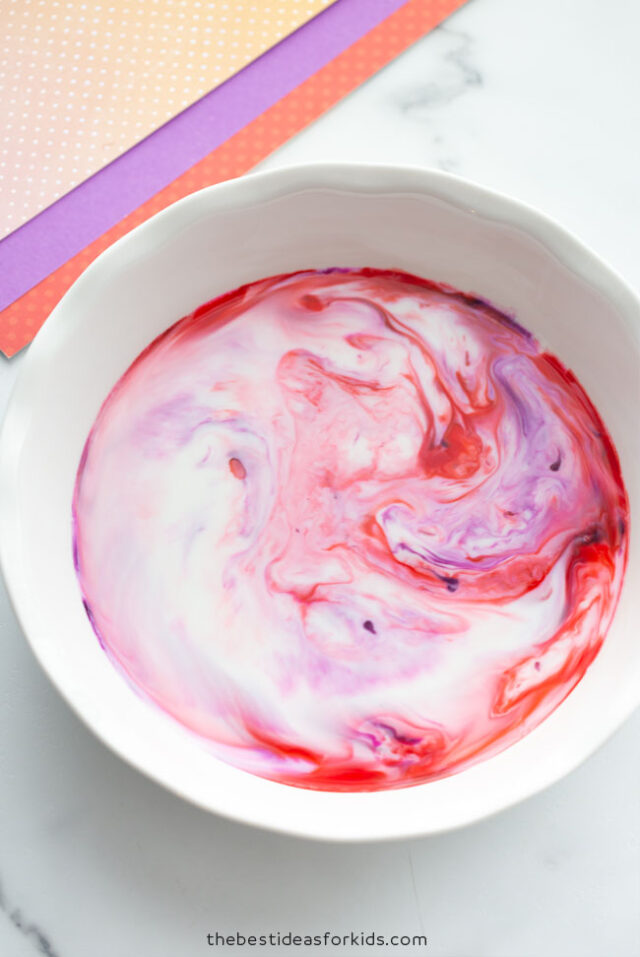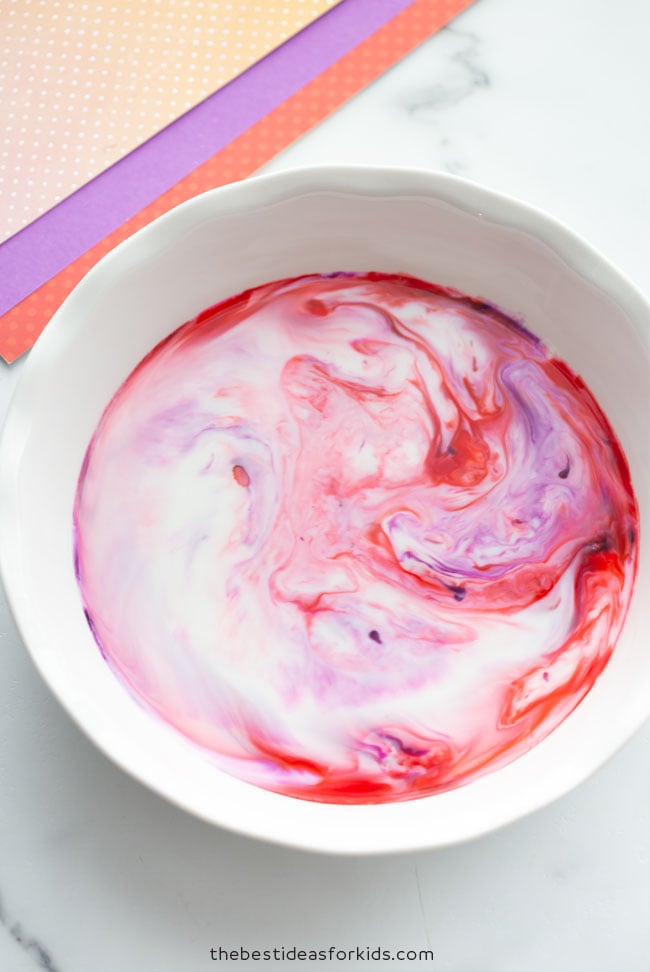 4. Now watch the magic!
Kids can add more food coloring in and continue to dip the dish soap onto the food coloring until it no longer moves. You can also try different colors!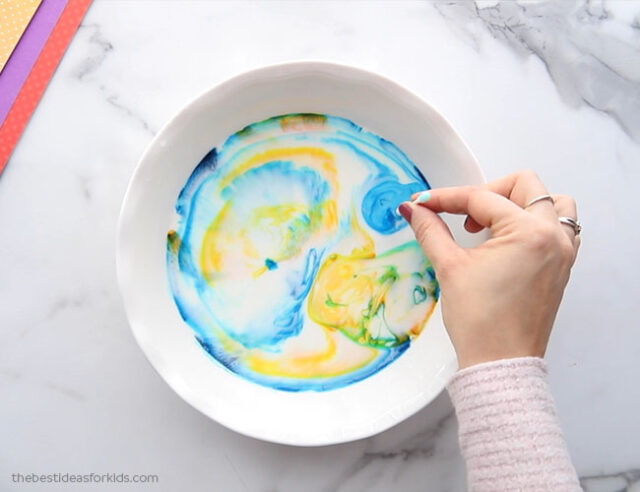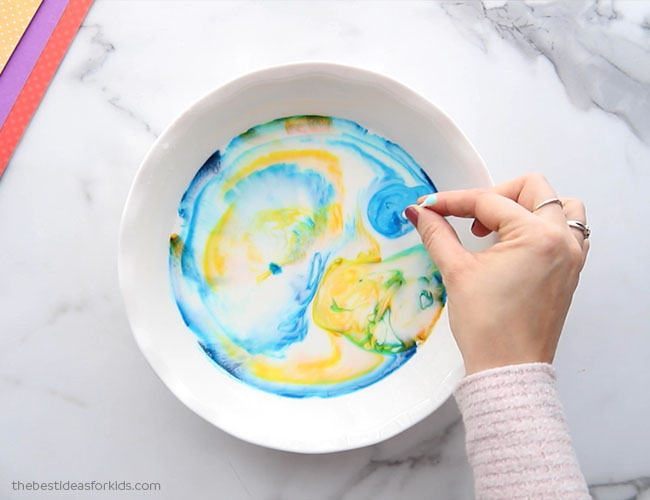 We love this experiment because it only requires a few supplies and it's fun to try over and over again!