These Mother's Day handprint printables are the easiest gift you can make for Mother's Day! Kids will love to paint their own handprint and make a unique keepsake for Mom. Just print and add a handprint. There are 5 different printables you can choose from!
RELATED: Handprint Butterfly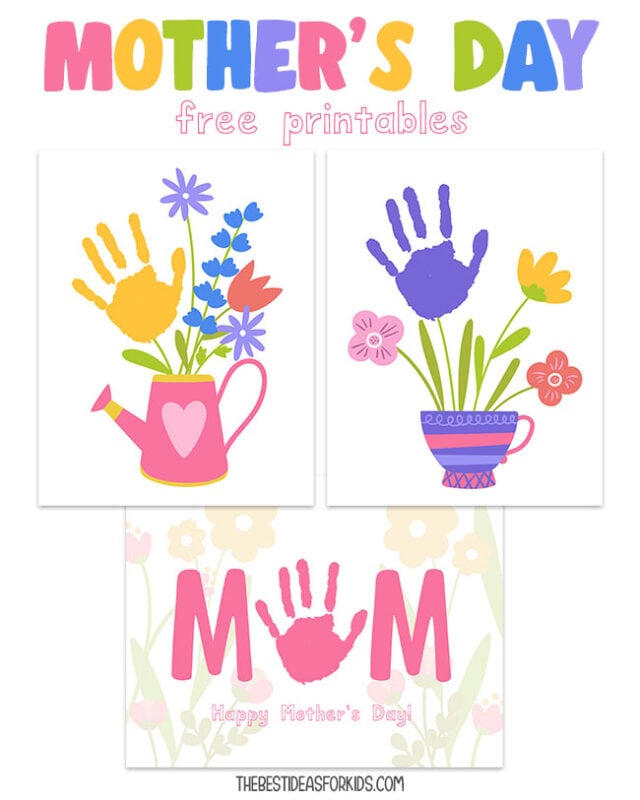 Mother's Day Handprint Art Printables
These printable MOM and flower handprint art templates are really cute to make! Kids will love to choose their favorite design for Mom, or you can even have them design their own too.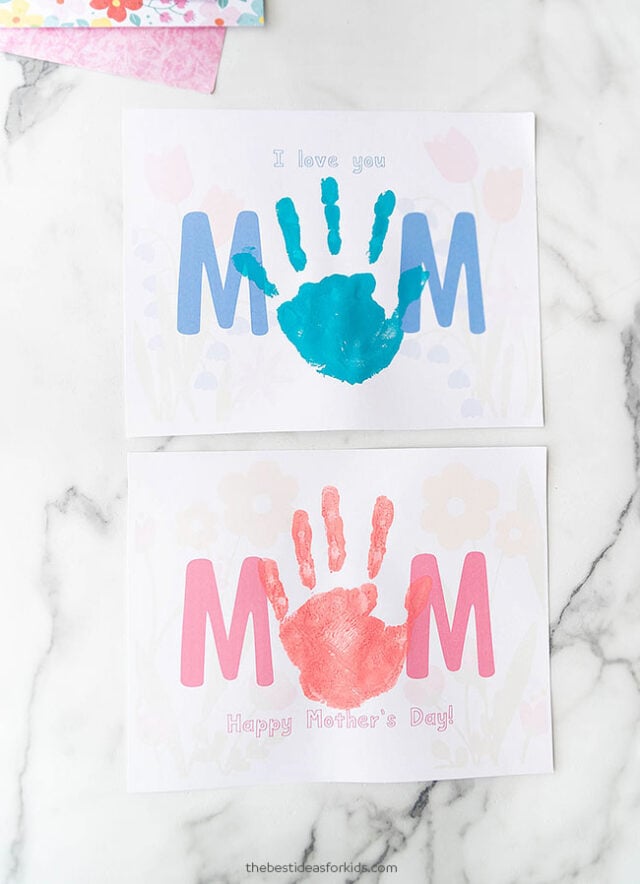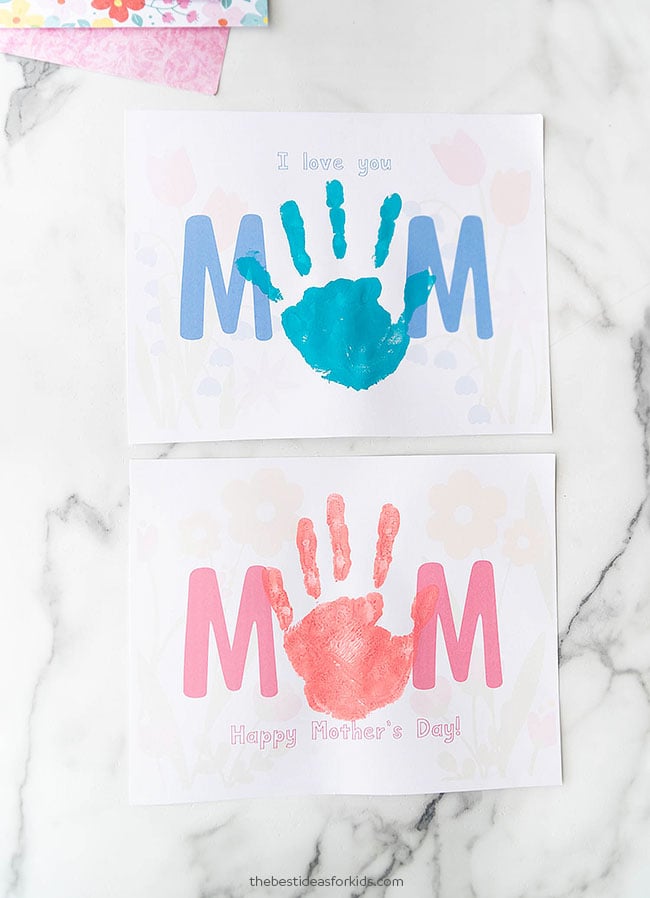 All you need to do is print and then make a handprint. You can also write your favorite message on the printable.
For the flower printables, you can add: "If Moms were flowers, I'd pick you!"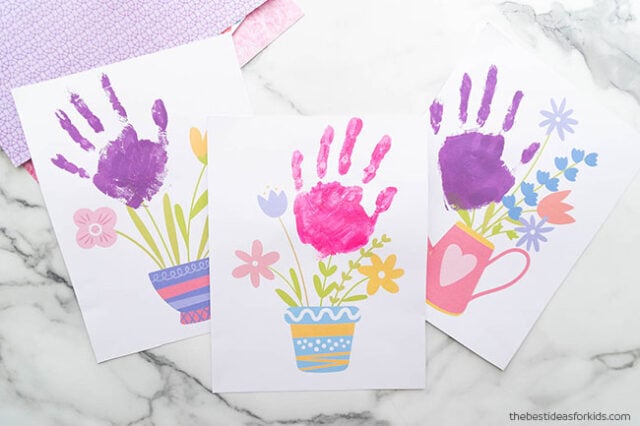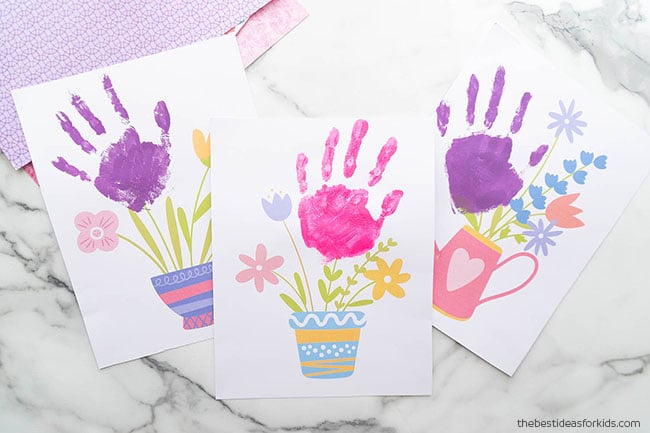 There are 5 different printables to choose from.
And if your kids love to color, see my craft book Cut & Color Crafts for Kids. It includes all of the templates you need to make 35 crafts!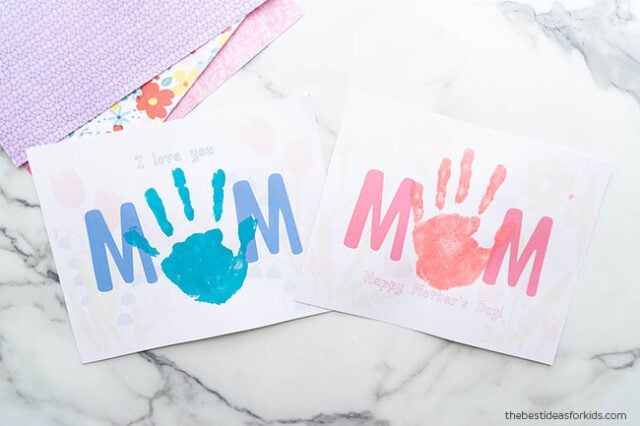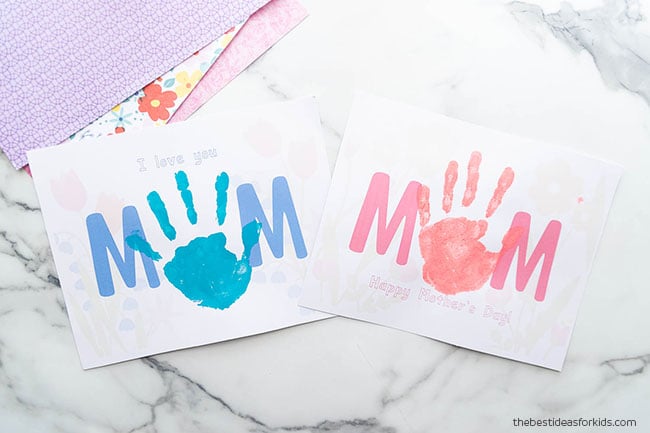 There are 5 different printables you can choose:
Teacup
Flower pot
Watering can
MOM in blue
MOM in pink
Watch the Video Tutorial
Supplies Needed to Make this Handprint Art
White Cardstock
Acrylic Paint
Free Printables – Get all 5 printables sent straight to your inbox! See the bottom of the post for the form to get the templates emailed to you (see the form with the preview of the template on it).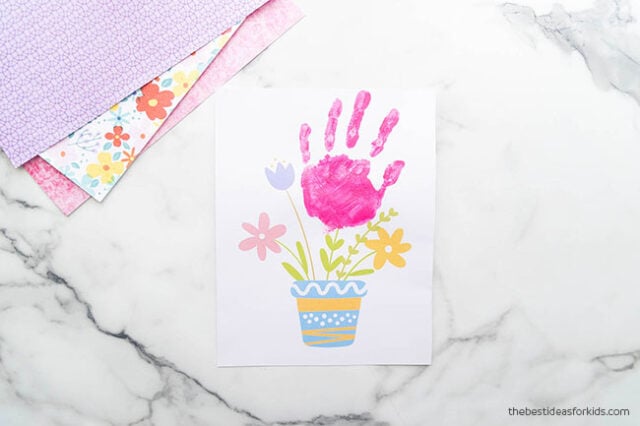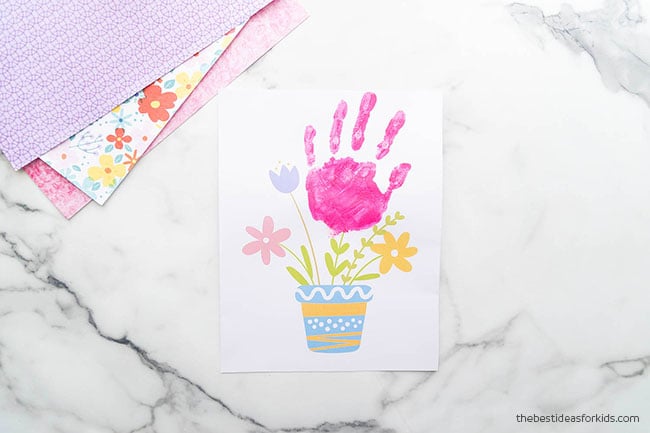 Steps to Make the Handprint Art
1. Print off the template of your choice on white cardstock.
You can get all 5 printable pages emailed to you at the bottom of the post.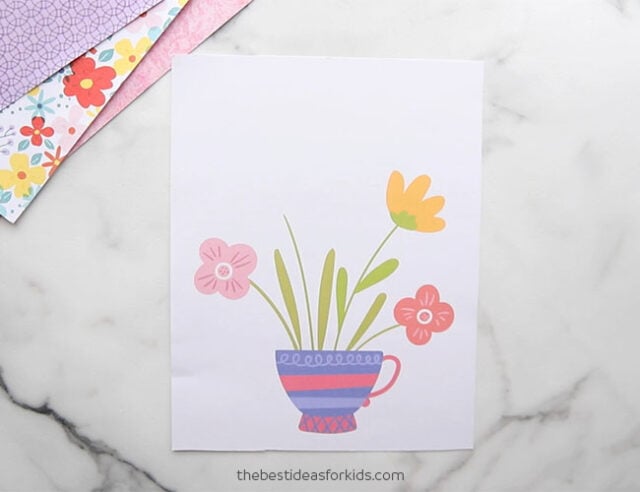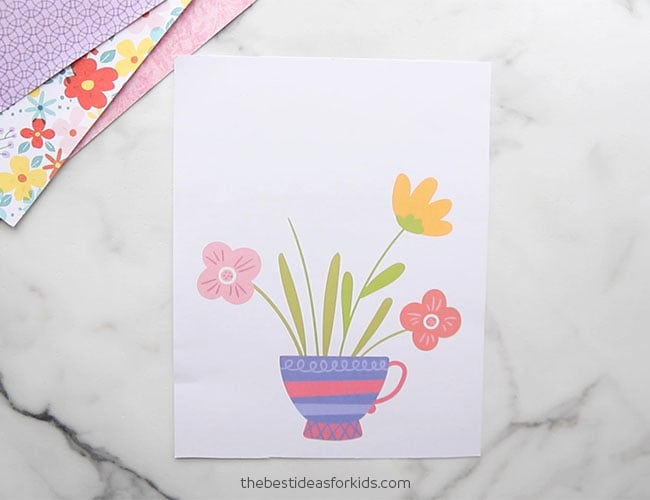 2. Paint the hand and press down on the paper.
Tip: Add a lot of paint and make the print quickly. Try to not move the hand when you press down but lift up as you take the hand away. It helps to have an adult assist with the hand going on the paper.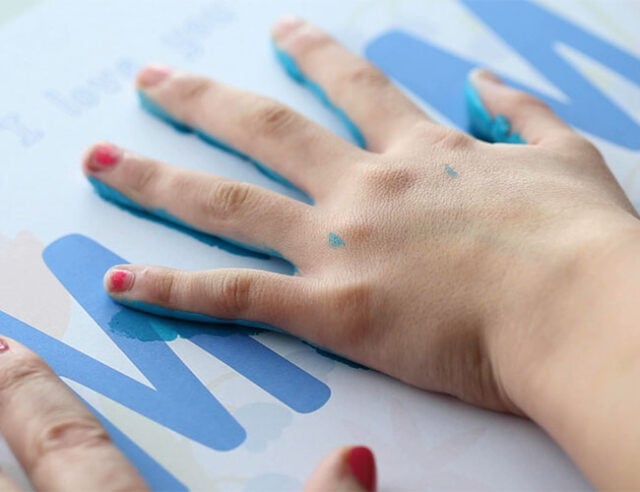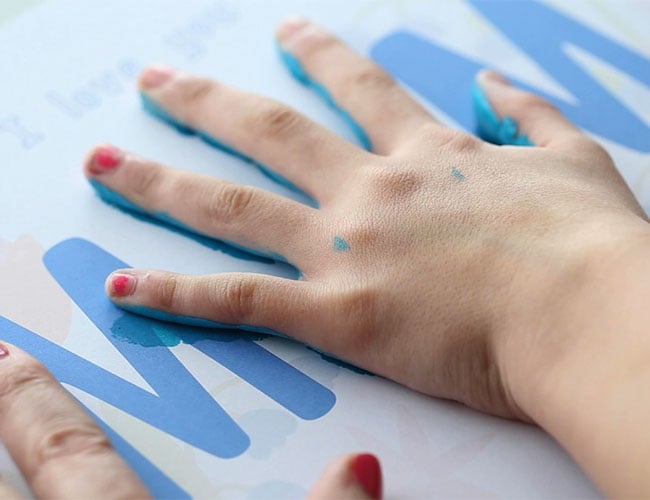 3. Add a special message to the design.
You can also frame it or add the date to the back of it.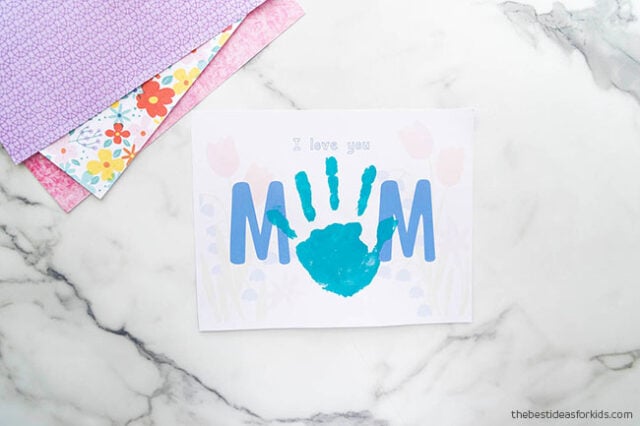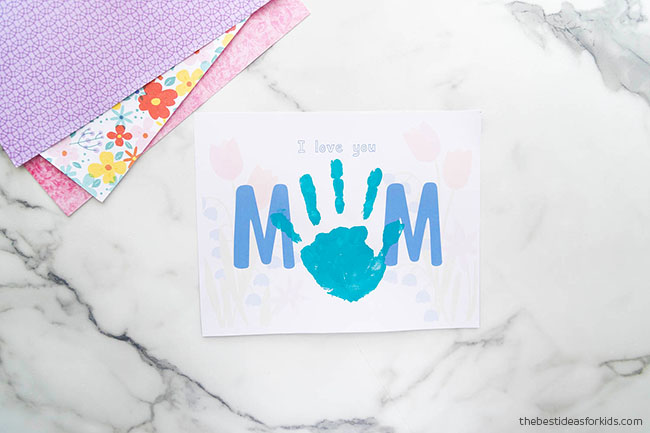 Get Your Mother's Day Handprint Templates
Get all 5 printable templates sent straight to your inbox when you subscribe to our free weekly newsletter!
Make sure to check all folders for the confirmation email.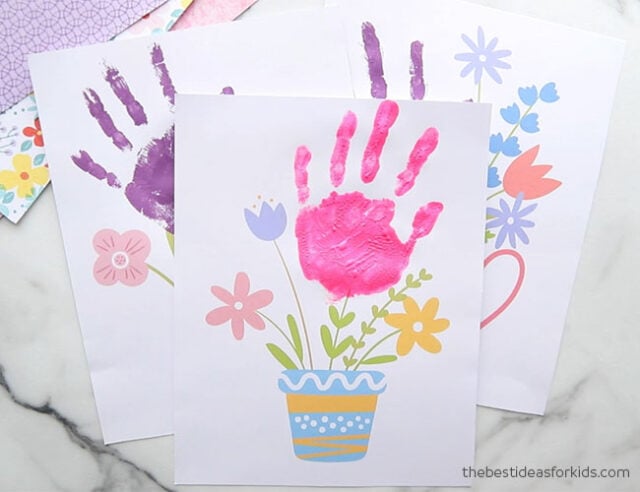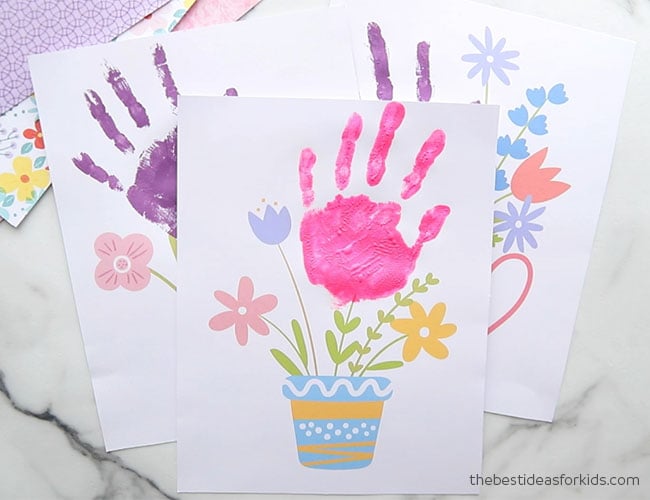 And if you love these, print off our MOM coloring cards too!
For more fun printable Mother's Day coloring activities, see our Mother's Day Color by Number and Mother's Day Coloring Pages.