Brighten up a room for spring with this easy to make paper flower wreath! Just print off our free templates, cut and glue! You can even print on white paper and have kids color the flowers.
RELATED: Toilet paper roll flowers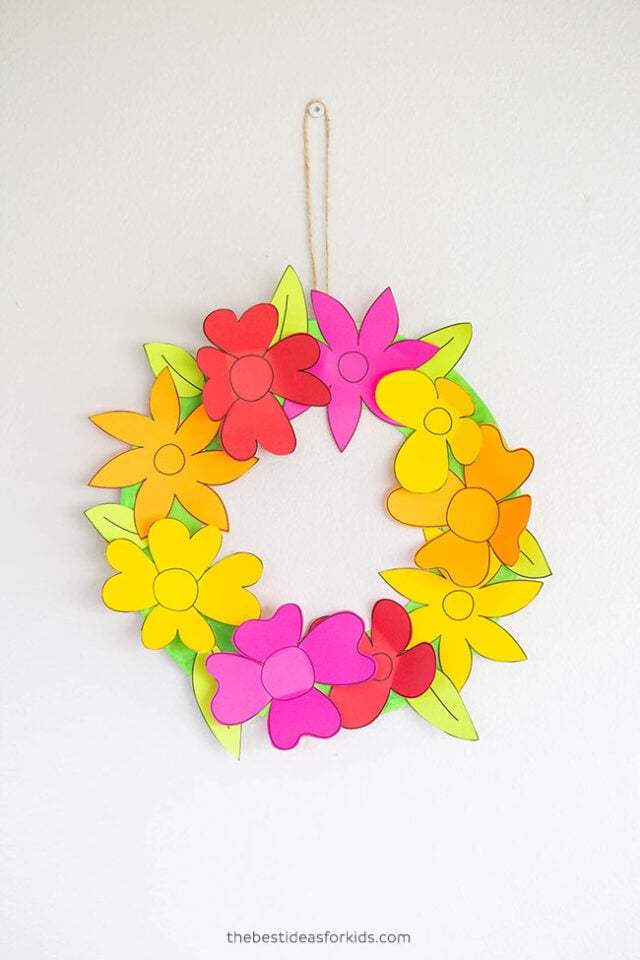 Table of Contents
Paper Plate Flower Wreath
Watch the Video Tutorial!
Supplies Needed
How to Make a Paper Flower Wreath
More flower crafts
Paper Plate Flower Wreath
This paper flower wreath is made with our free printable templates and a paper plate. It's easy to hang up and will brighten any space!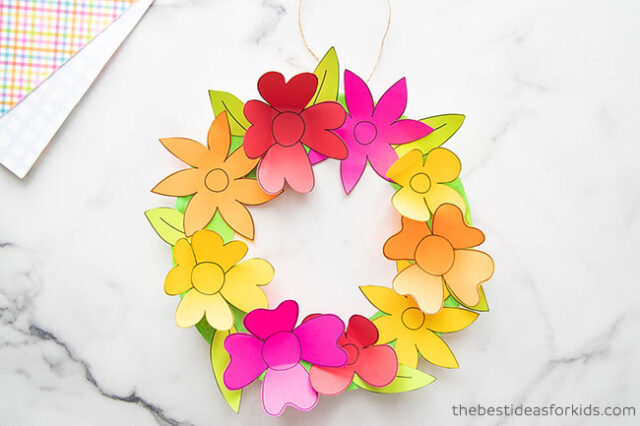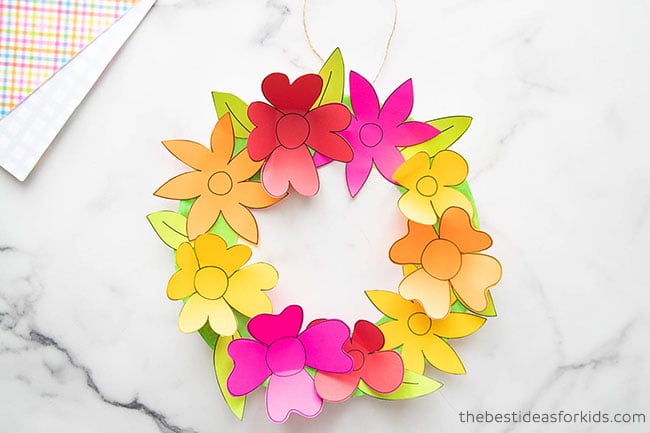 Watch the Video Tutorial!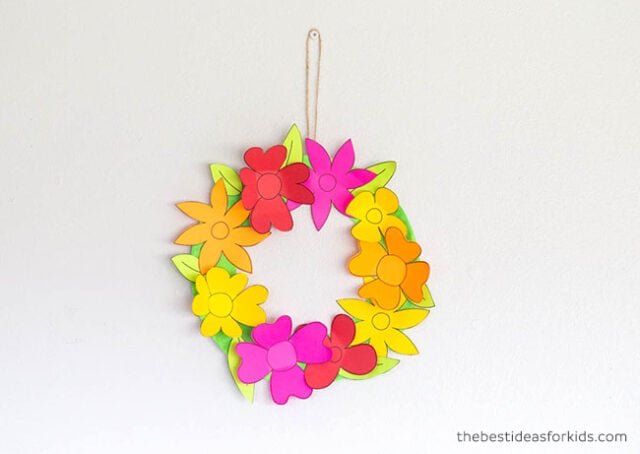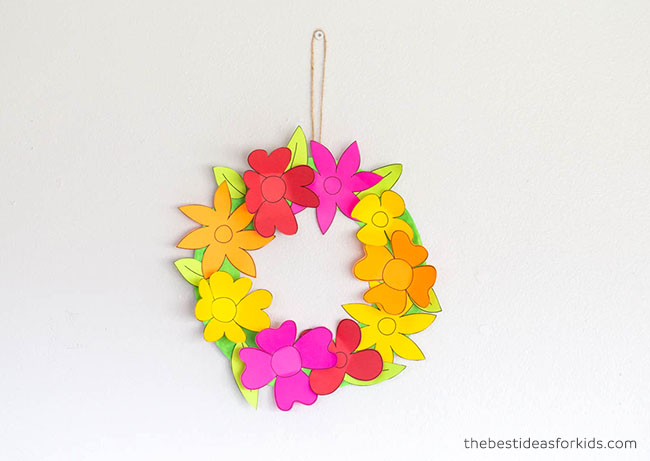 Supplies Needed
Colored cardstock or paper
Printable templates – get the free printable flower template at the bottom of the post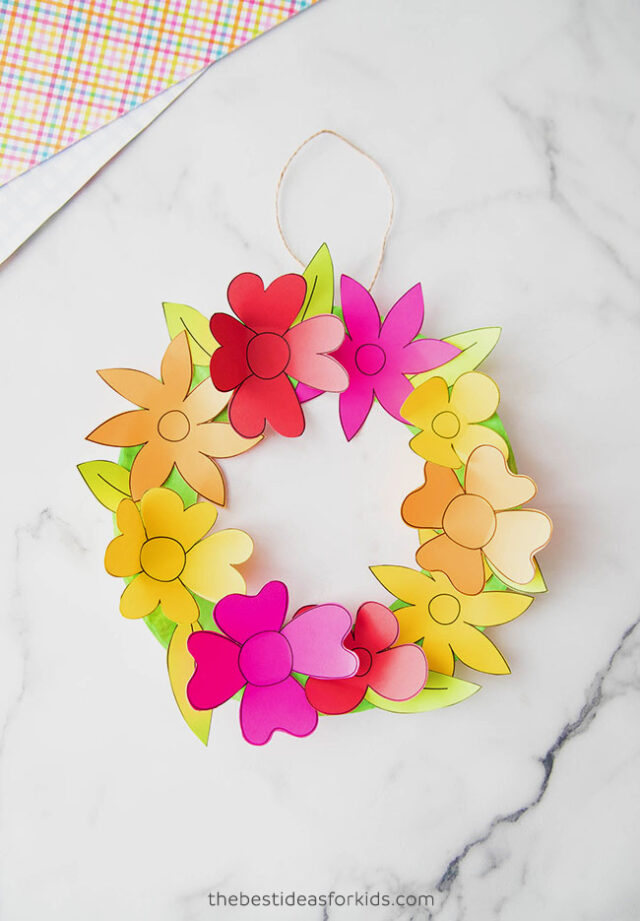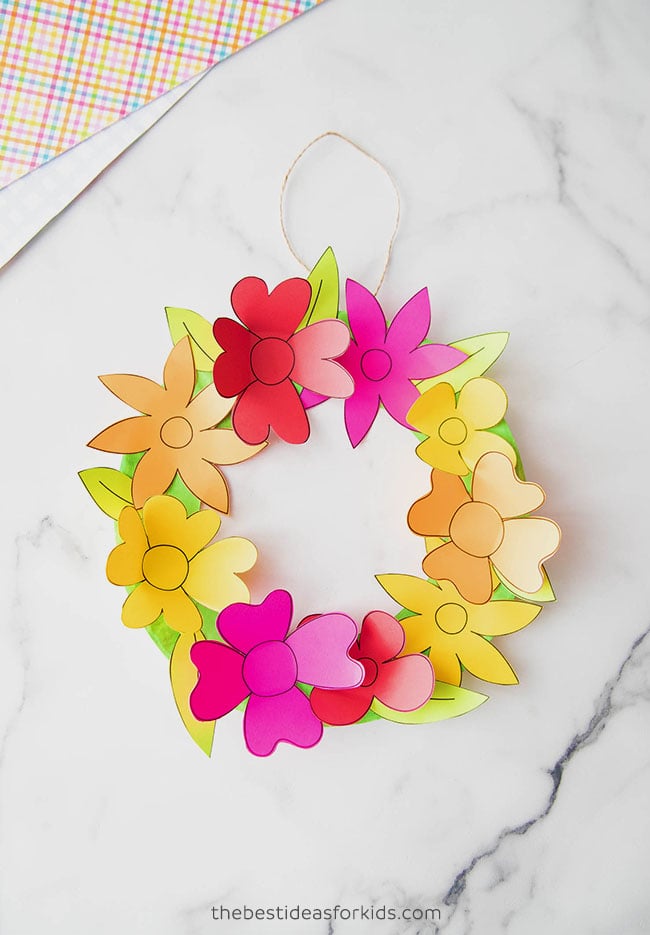 How to Make a Paper Flower Wreath
1. Print off the flower and leaf templates on colored cardstock or paper.
If you want to use more than 1 color of flower, print the flower template on each color you'd like to use.
You can also print on white cardstock and kids can color the flowers themselves.
You can get the free printable templates at the bottom of the post.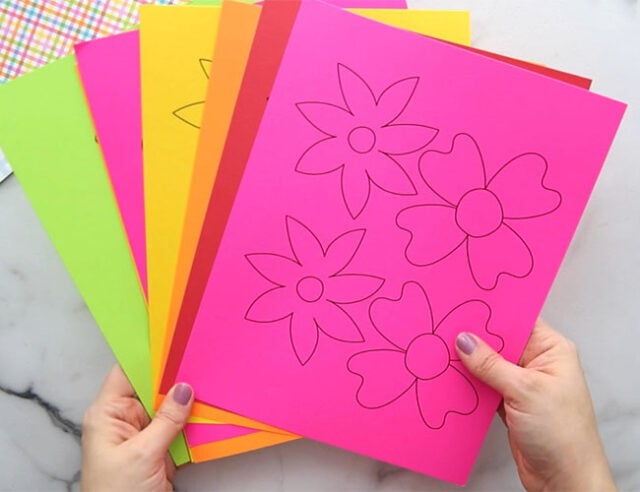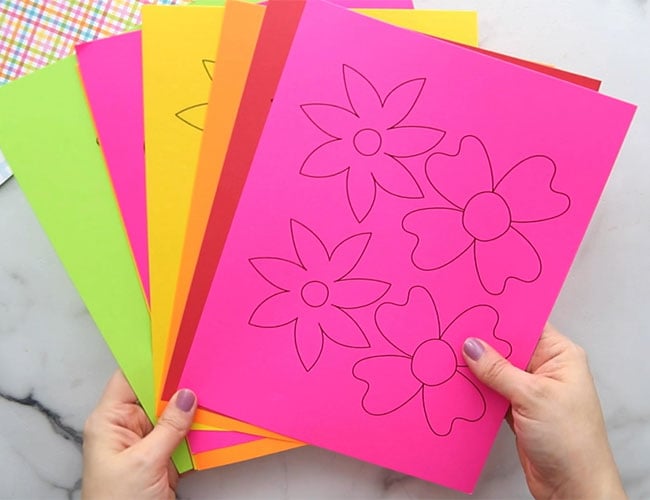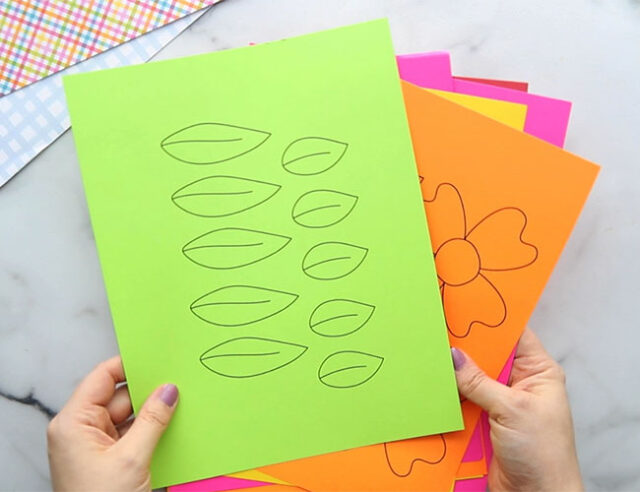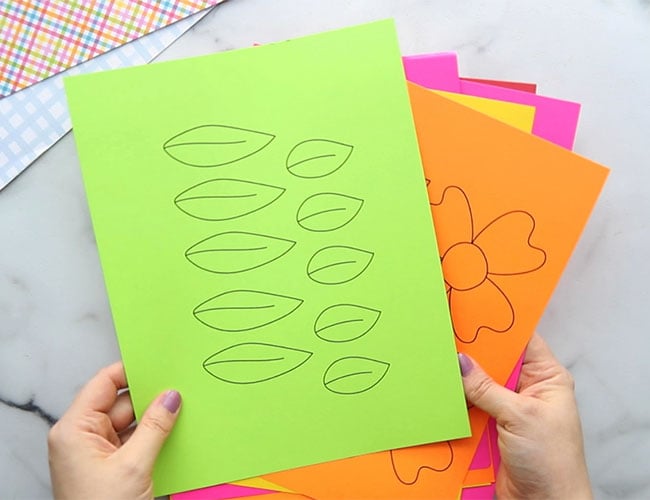 2. Cut out the leaves and flowers.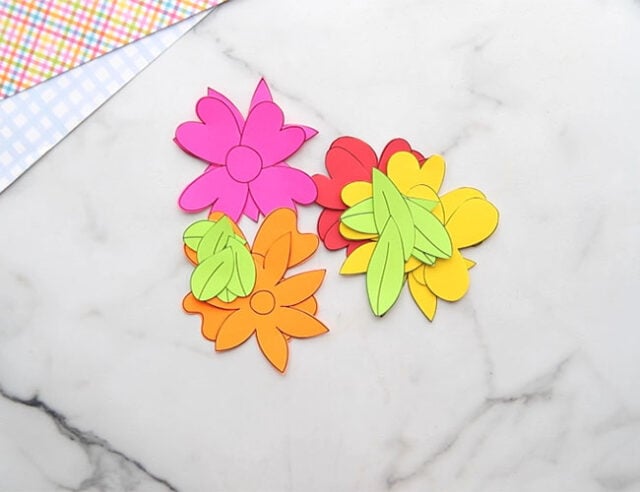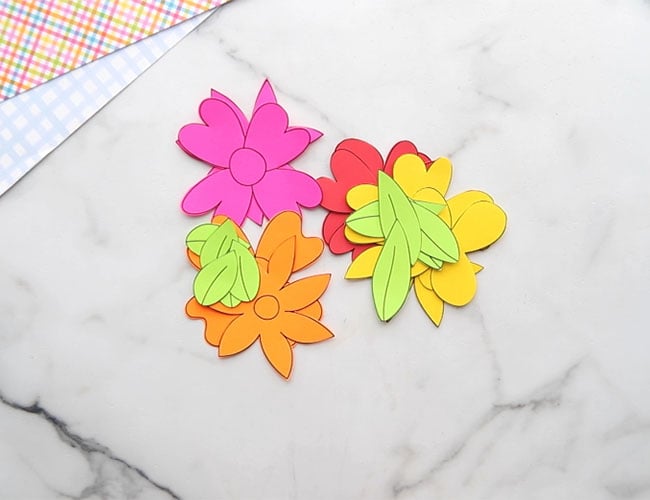 3. Cut out the center of the paper plate and paint green.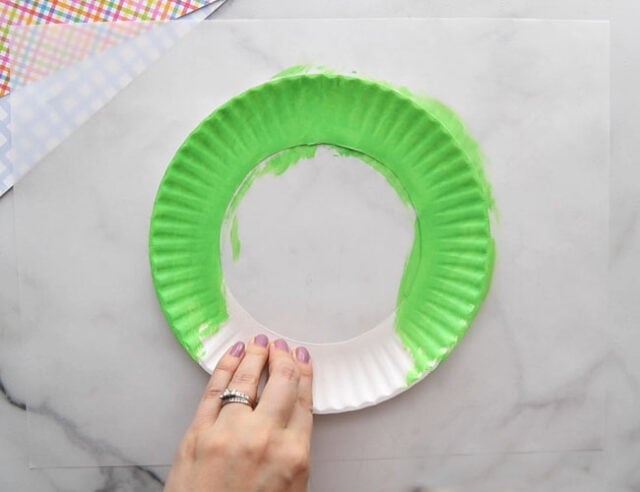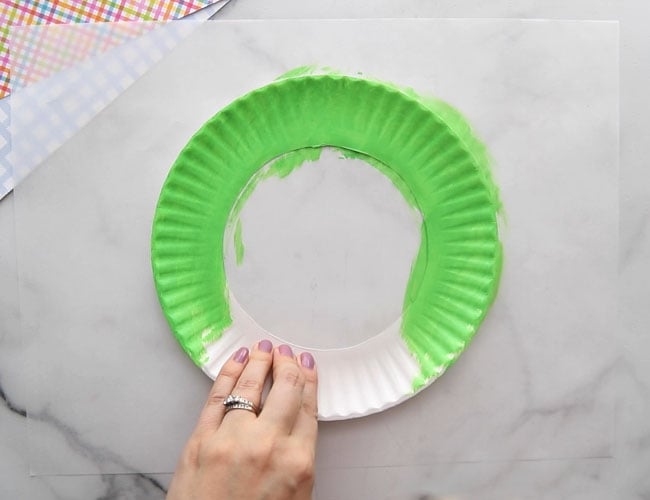 4. Glue the flowers around the paper plate.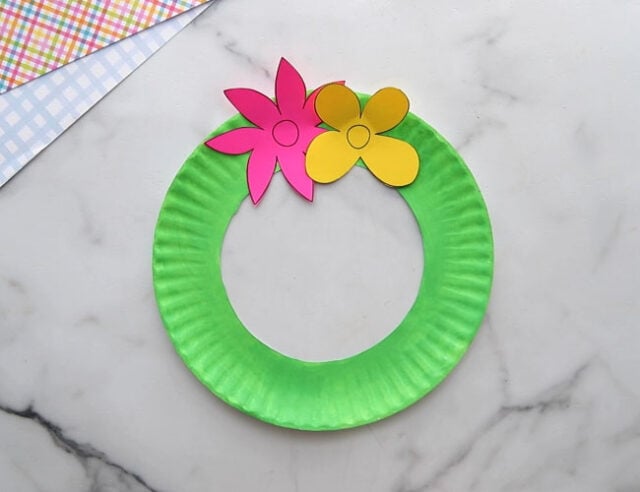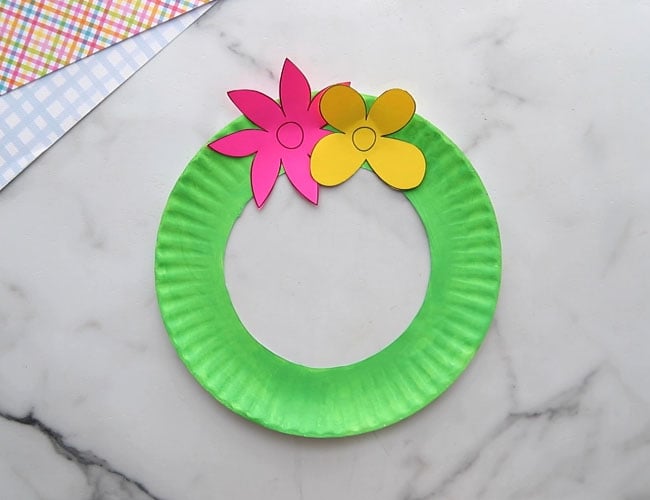 Keep gluing flowers until the paper plate is filled.
As you are gluing the flowers down, fold the petals up to create a more 3D effect.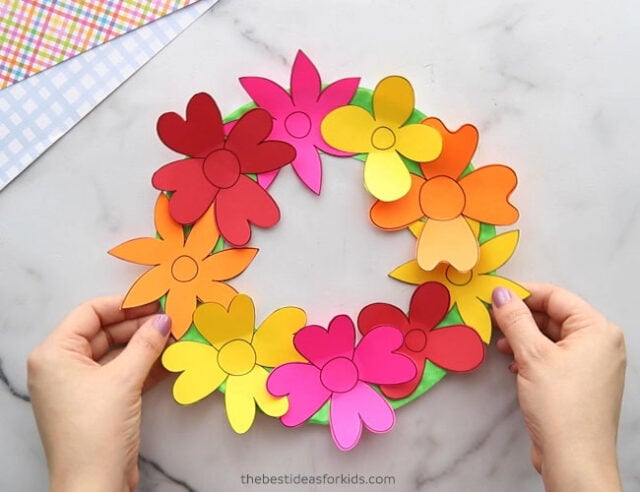 5. Glue some leaves around the flowers.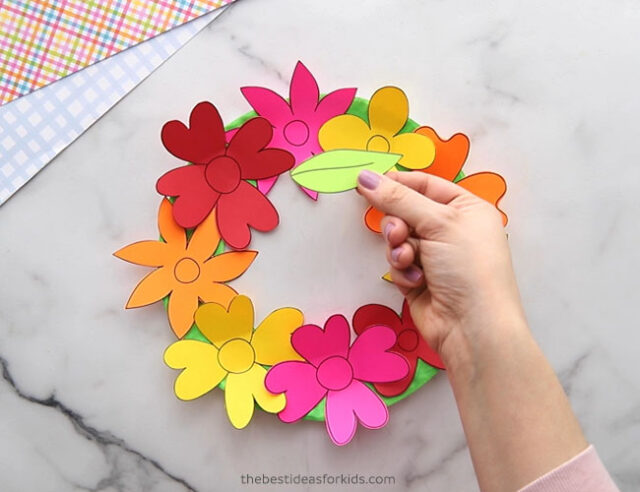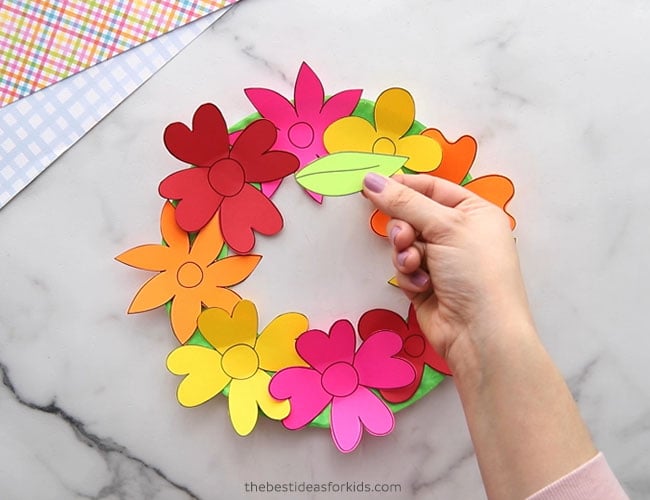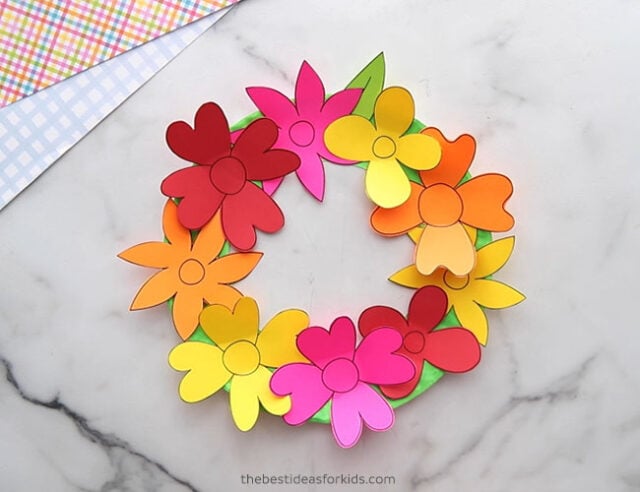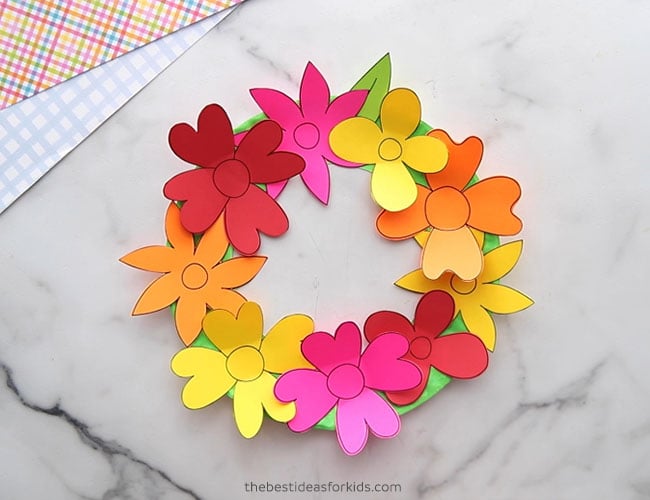 6. Tape or glue some twine to the back of the wreath for hanging.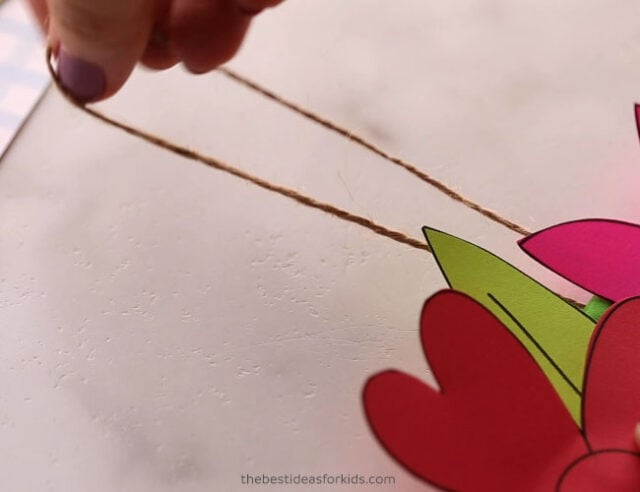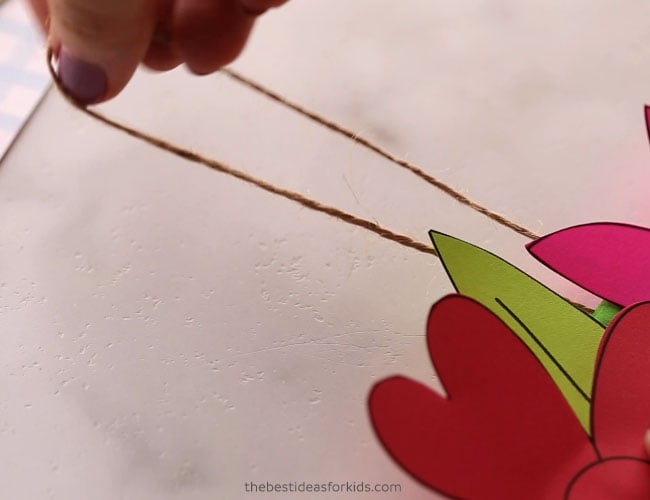 These paper flower wreaths are a fun way to brighten up a space for spring! These would also make a beautiful Mother's Day gift.