This is a fun Christmas craft for kids! Kids will love coloring their own paper gingerbread house with these 3D gingerbread paper house templates. Choose from 4 different gingerbread house designs!
RELATED: Christmas Coloring Pages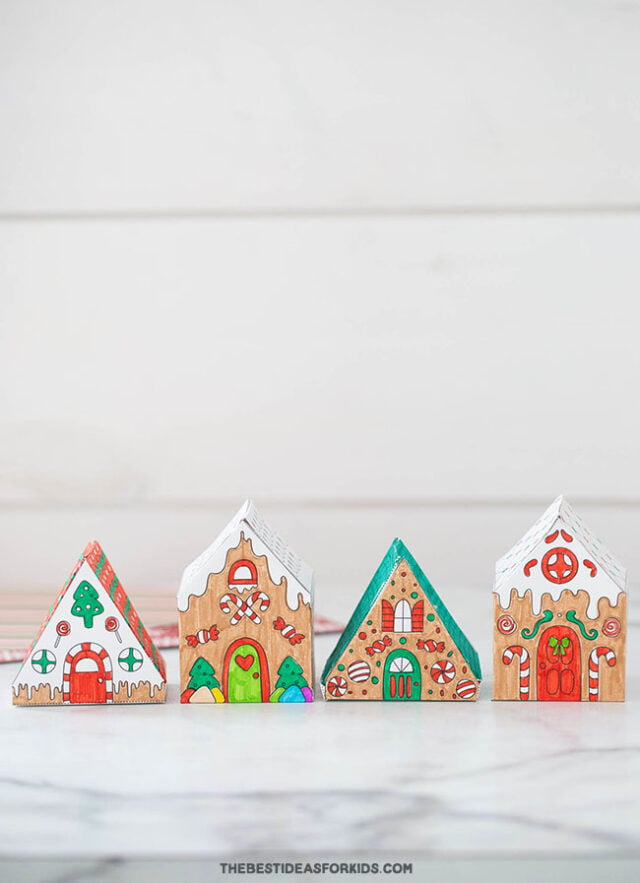 Free Printable Paper Gingerbread House Template
These printable gingerbread houses are the perfect Christmas activity! Kids will love coloring and bringing these to life.
Simply fold and glue together and create your own Christmas village!
You can even cut open the bottoms and put a battery operated tea light in them to make them light up!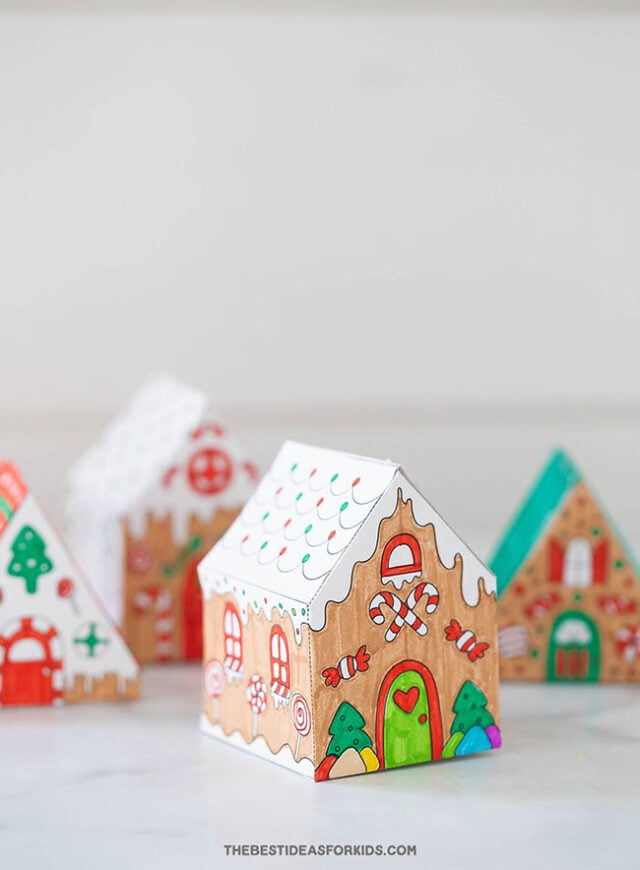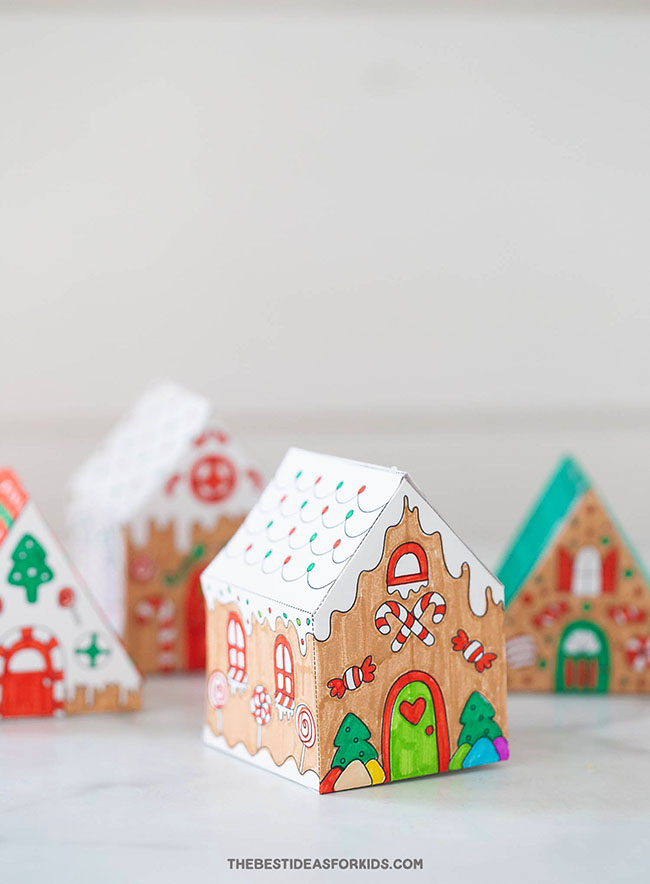 There are 4 house designs to choose from. Print off your favorite one or print and create all 4!
You can get the free printable templates at the bottom of the post.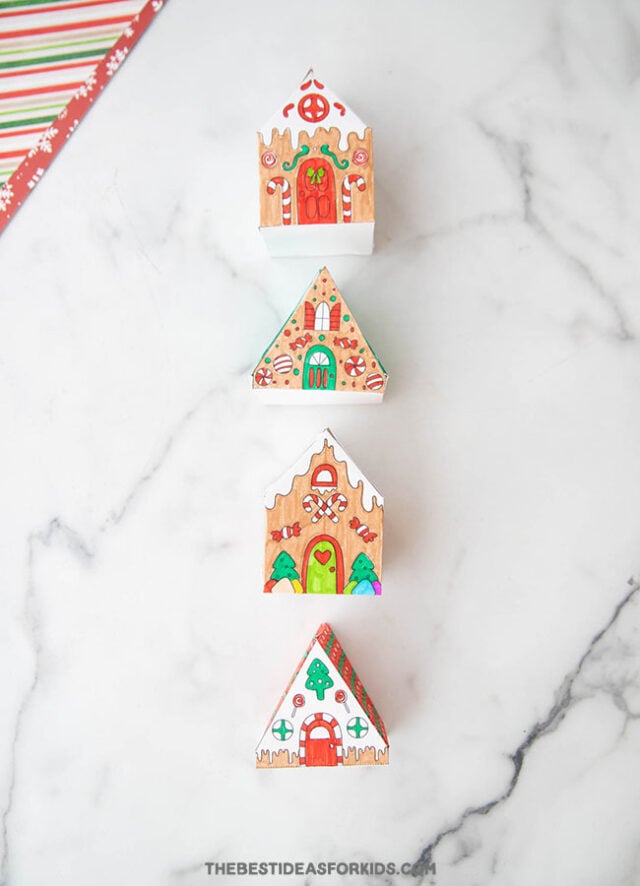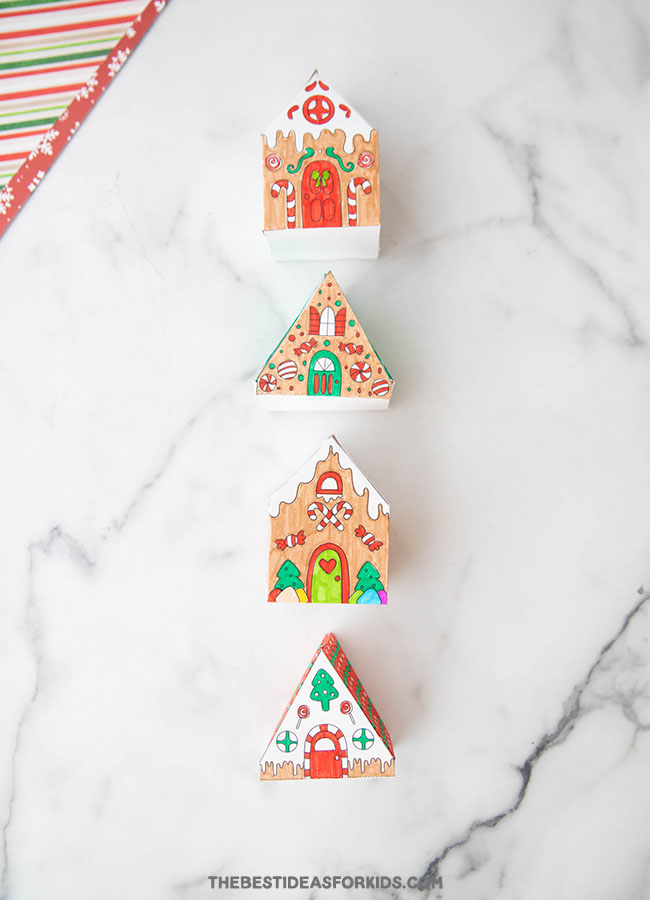 Watch the Video Tutorial!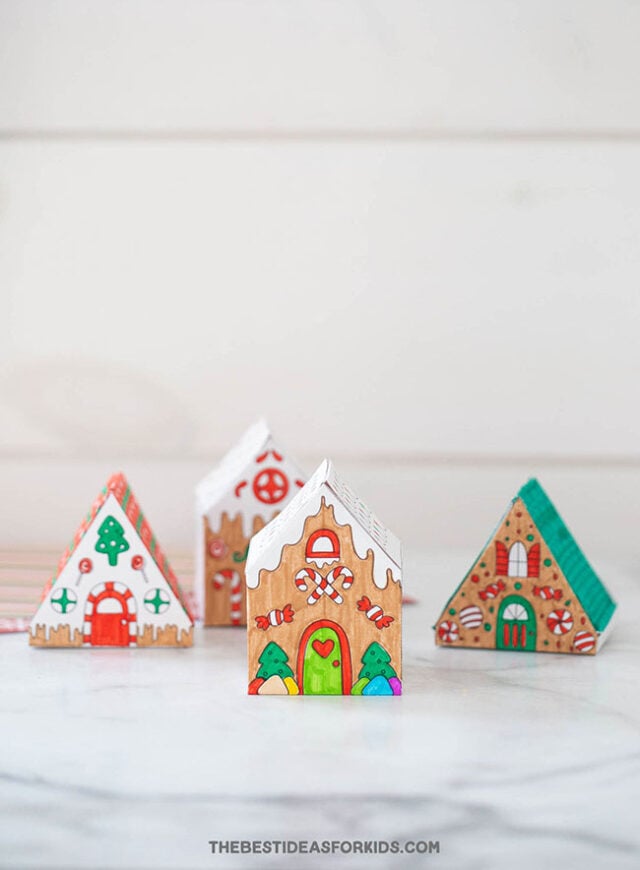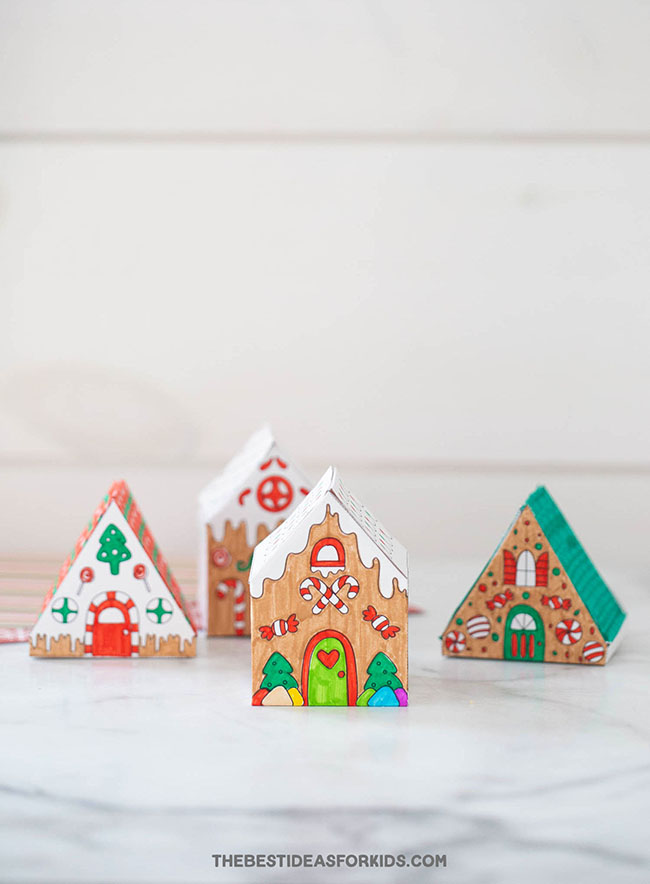 Supplies Needed
Glue – we recommend using an extra strong glue (like a tacky glue) or hot glue (with adult assistance) to keep the houses together. You can also tape them or use glue dots.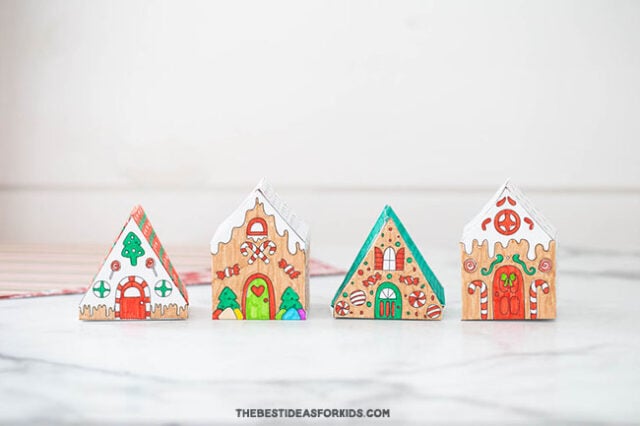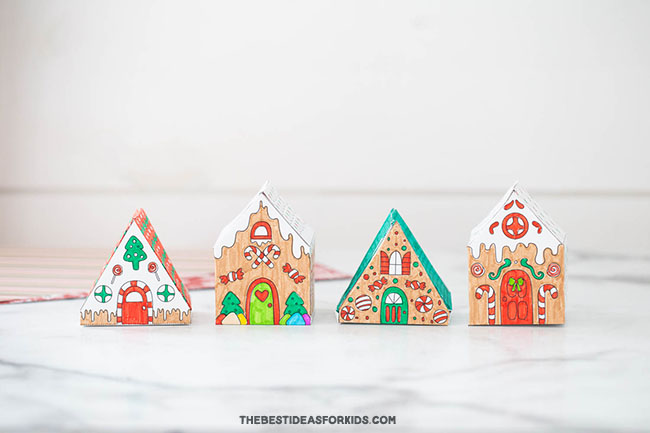 How to Make a Paper Gingerbread House
1. Print off the free templates.
You can get the templates at the bottom of the post (on the form with the preview of the template).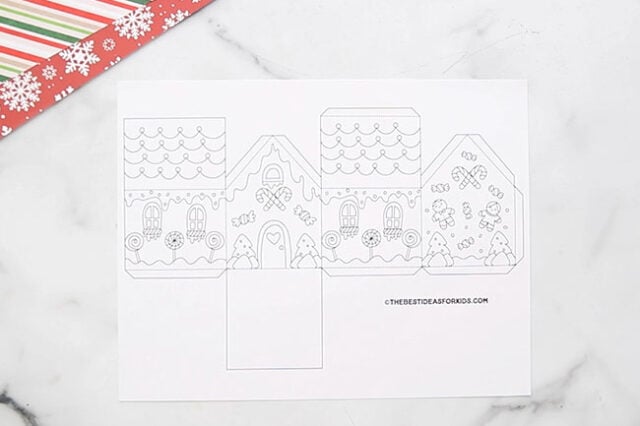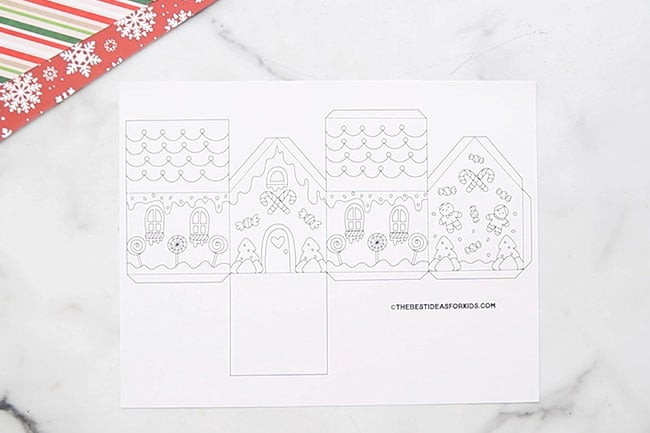 2. Color the templates.
Kids can color the templates however they'd like!
We used a light brown for the gingerbread color (to match a homemade gingerbread house) but you can also color them in any color to make them Christmas houses.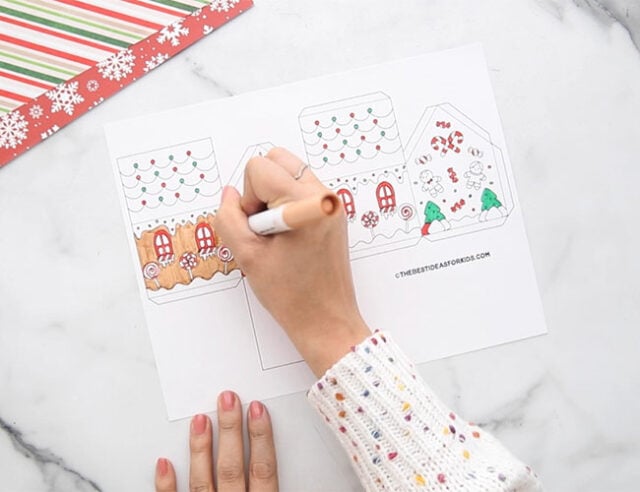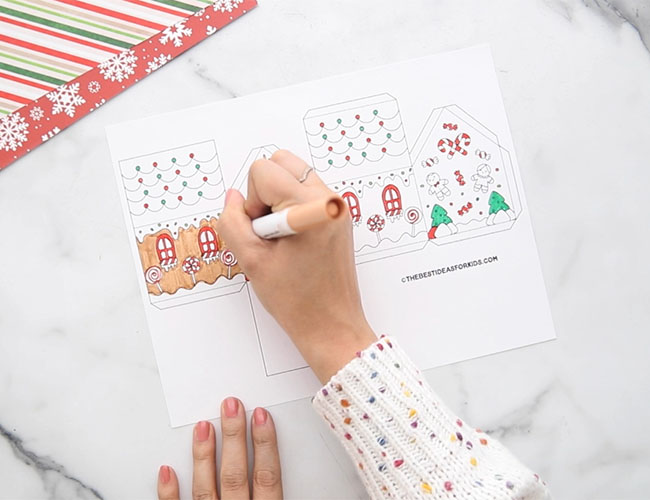 3. Cut out the template.
You will also need to cut a little extra slit on the sides of the roof so you can fold this part down completely.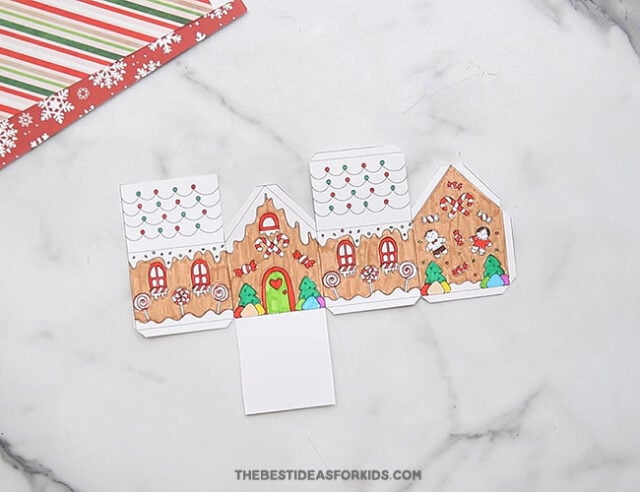 4. Fold along the dotted lines.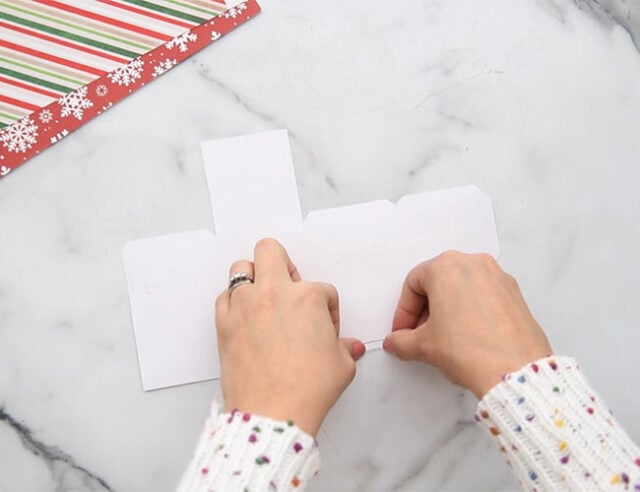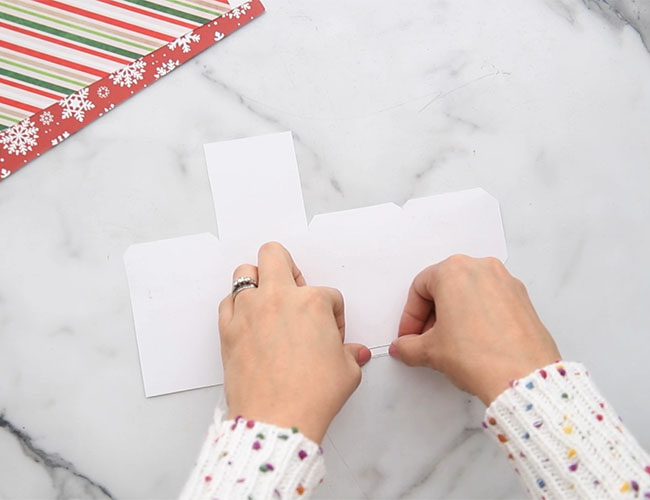 The outside dotted lines are where the glue goes.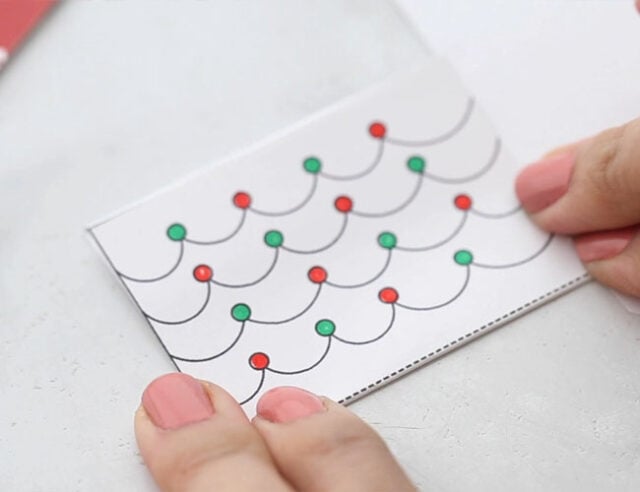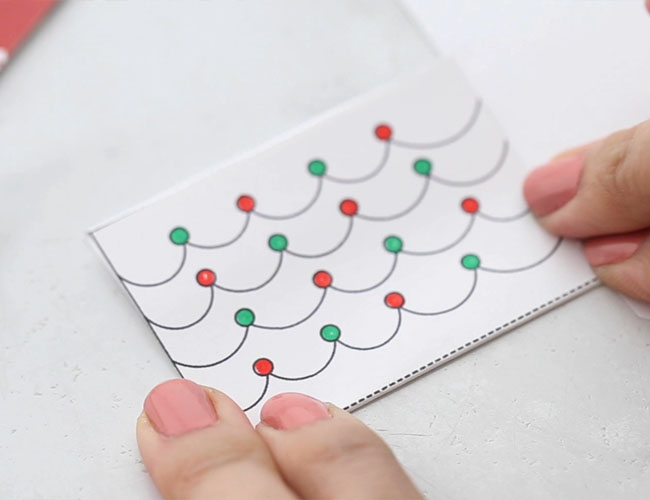 5. Glue the house together.
Start with the sides of the house and do the roof last. Use a strong glue and let it thoroughly dry before attempting another section.
Alternatively, you can use glue dots or hot glue (adult assistance)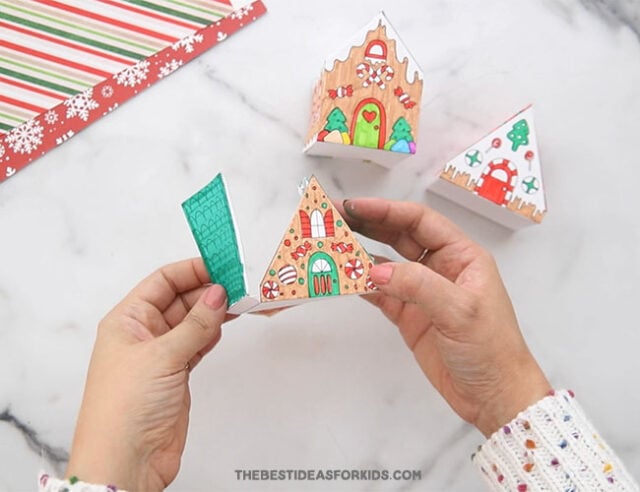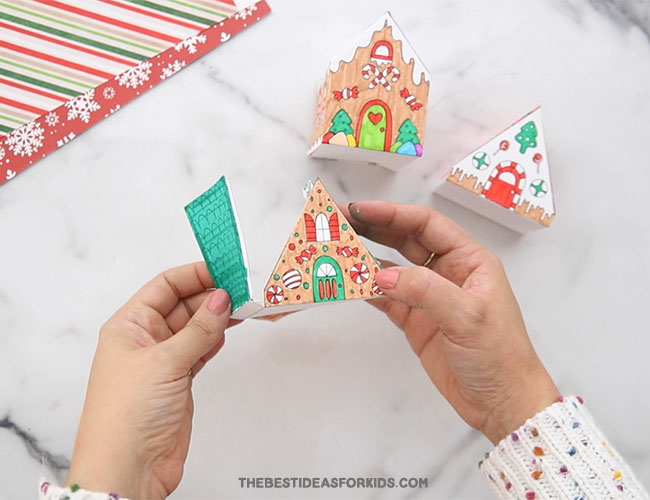 Kids will love making these adorable gingerbread paper houses!
Get the Free Printable Paper Gingerbread Houses
Sign up for our free newsletter and we'll send you these 4 printable gingerbread house templates as a free gift! You can unsubscribe at any time.
See more fun Christmas activities with 50+ Christmas Crafts for Kids.