For a simple Thanksgiving craft for kids – try this paper plate turkey! We love that you only need a few supplies to make this. This is a fun craft to hang up for some Thanksgiving decoration too!
RELATED: Turkey Template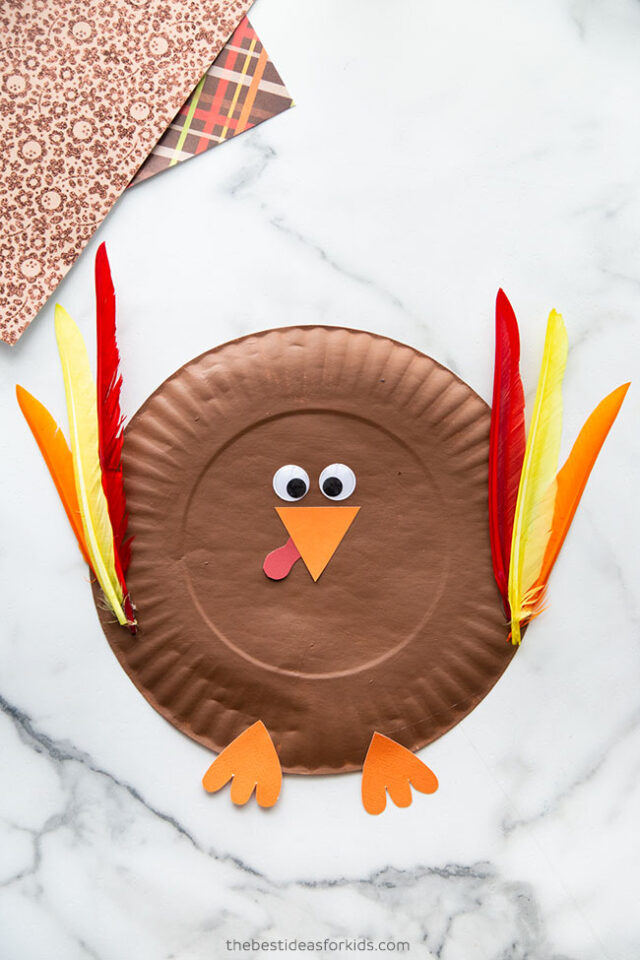 Paper Plate Turkey Craft
What I love about this craft and the paper bag turkey craft are the feathers! If you'd rather use paper feathers, get our free printable turkey feather templates.
Kids will love stacking and counting the feathers during the process. And of course choosing which ones to put on their paper plate. They may not glue them exactly on the side either and that's ok! The fun is in the process.
Try also making this turkey handprint craft.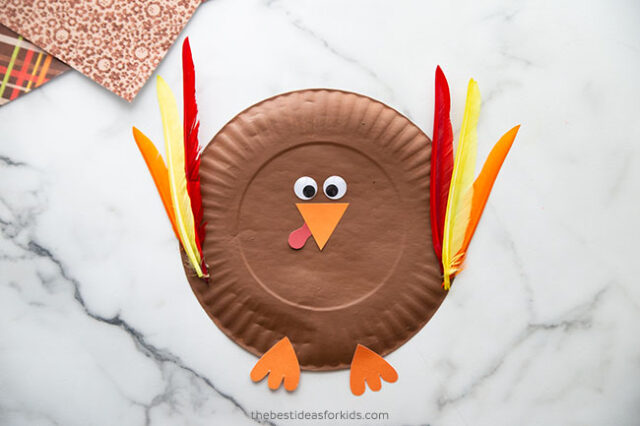 Once you're done, kids will love to play with their new turkey too!
Supplies to Make a Paper Plate Turkey
Watch the Video Tutorial Here!
Directions to Make a Paper Plate Turkey
1. Paint the paper plates brown.
Allow time for the paint to dry before applying the facial features.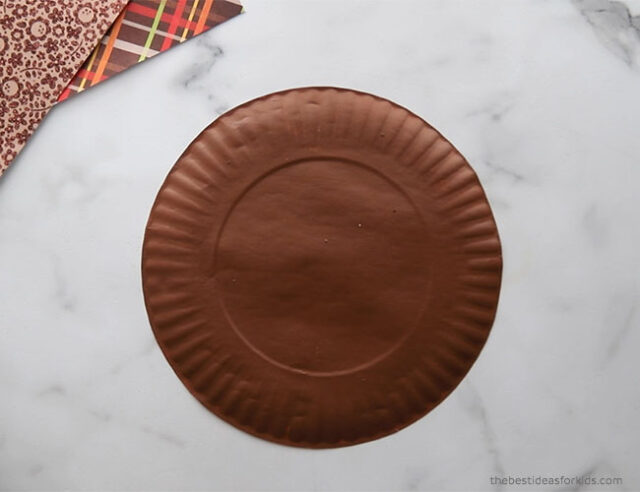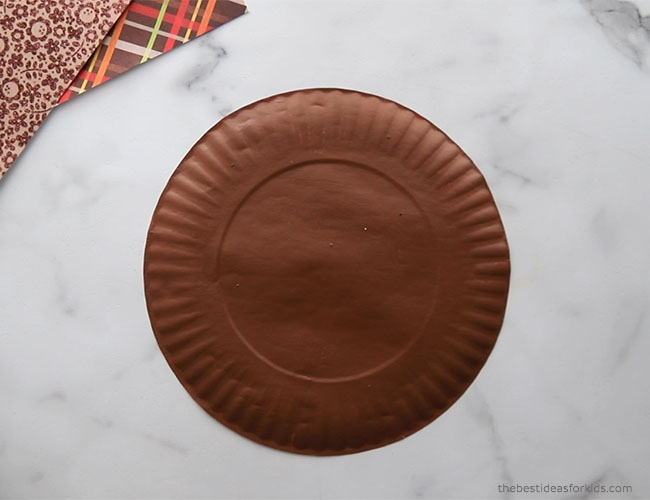 2. Glue on 2 googly eyes.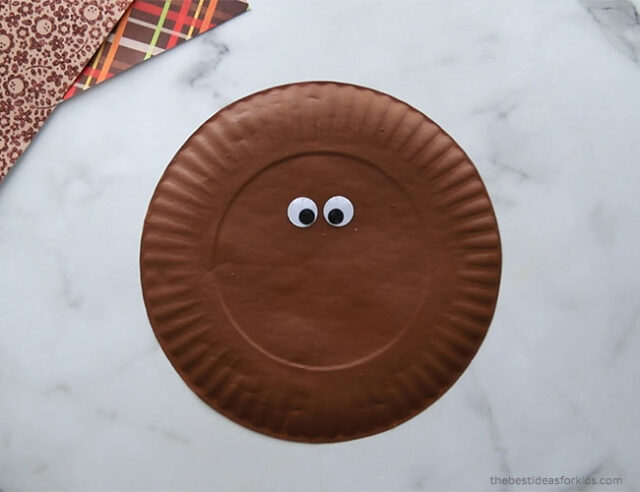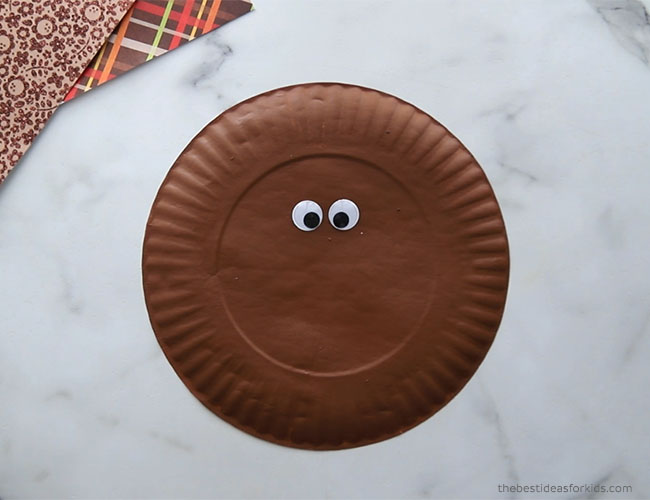 3. Cut out a triangle shape for the beak and a red piece for the wattle.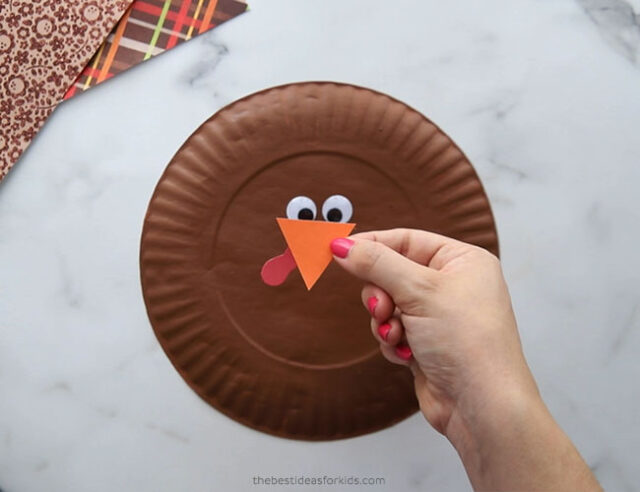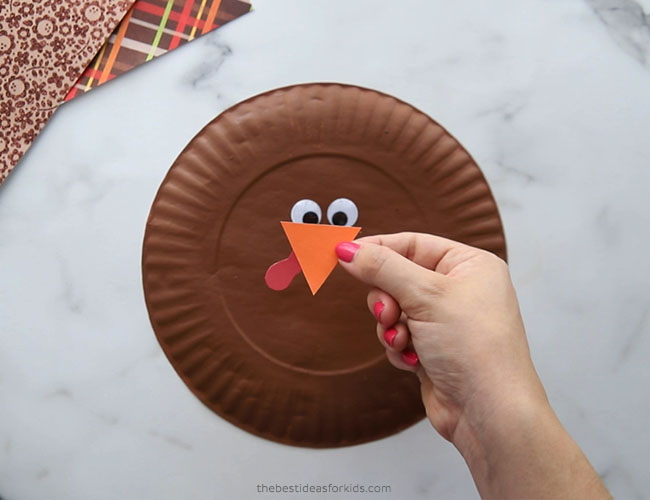 Glue to the paper plate, under the googly eyes.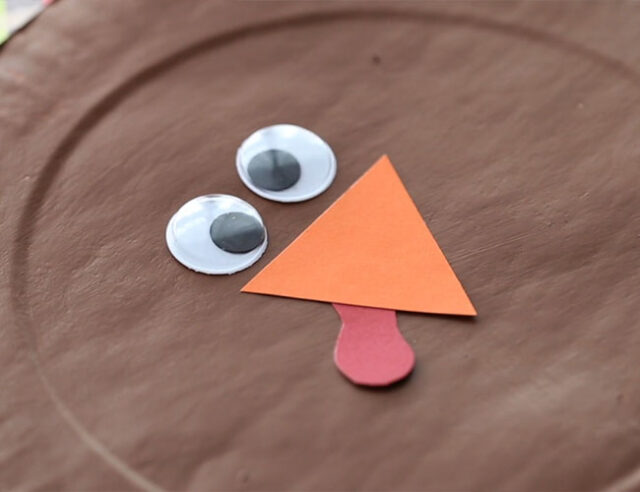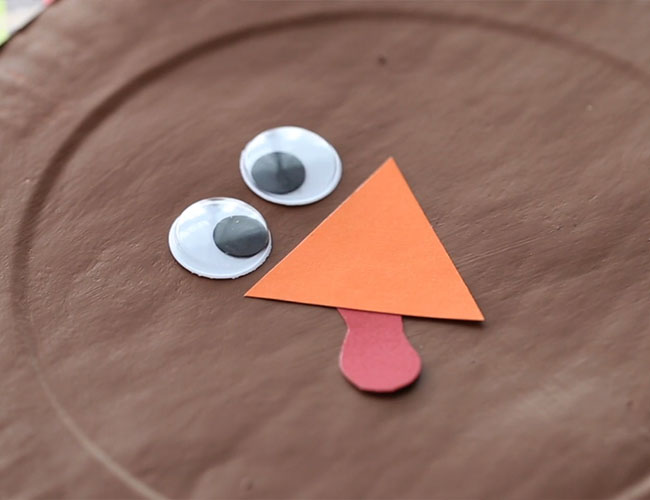 4. Cut out two feet.
We first drew the feet and then folded over the paper to cut out 2 of them.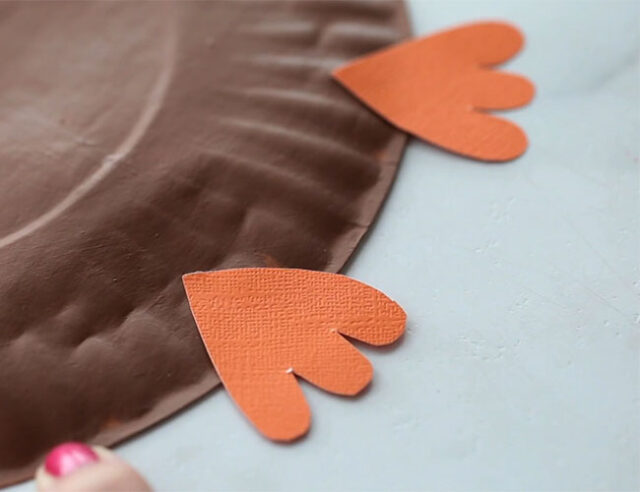 5. Glue on the feathers.
Now it's time to glue on the feathers!
You can use tacky glue by gently pressing and holding them for a minute to stay. You can also use hot glue (adults to help).
If using white glue, just make sure to allow enough time for the glue to dry before moving the paper plate.
You can choose any color combination for the feathers – we chose red, orange and yellow but any color would look great!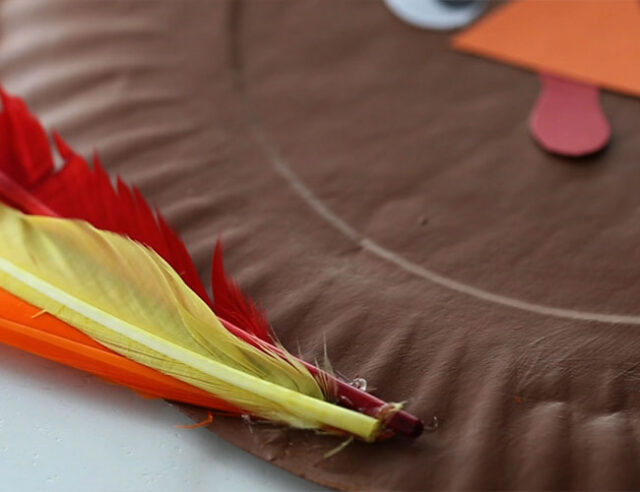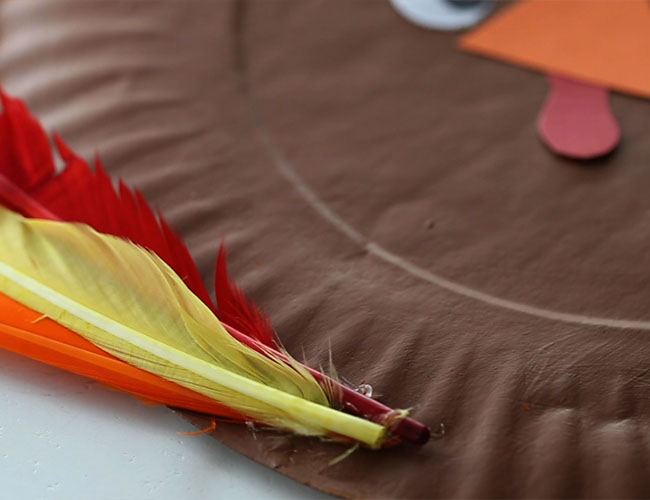 Now your turkey craft is complete! Kids can have fun playing with their new turkeys too!
Hope you enjoy this fun Thanksgiving craft for kids!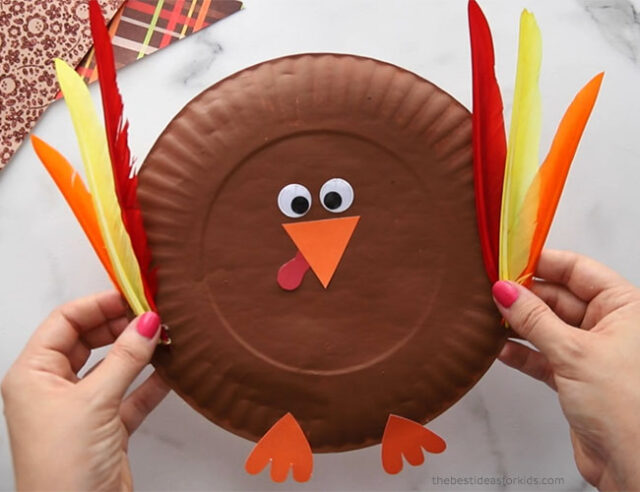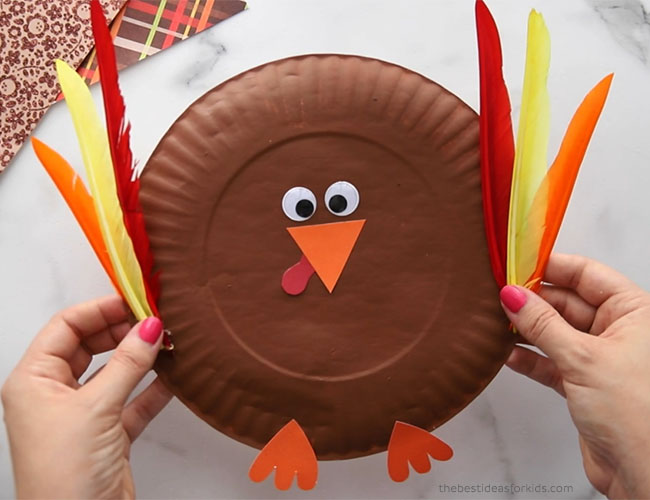 For another fun turkey craft, try this turkey template activity!