Who doesn't love quick and easy recipes? If you have a busy family, then these energy balls are great for a quick snack to keep you and your kids going. The best part about these Peanut Butter Oatmeal Balls is that there is no baking involved.
RELATED: Homemade Gummy Bears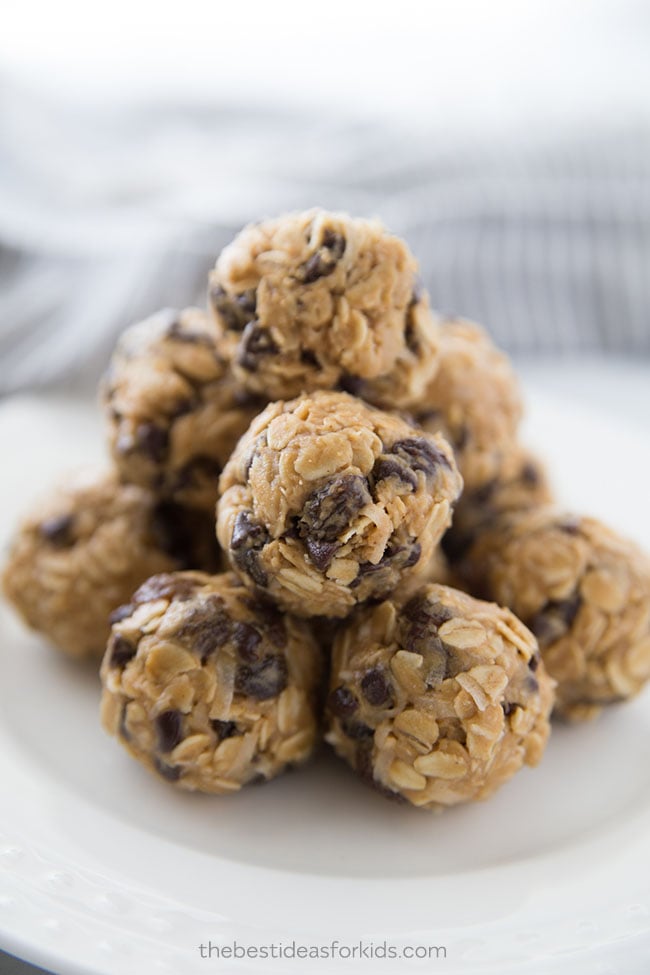 No Bake Peanut Butter Oatmeal Balls
The best part of this recipe is that it's a no bake recipe. And you can completely customize them with whatever ingredients you like. We chose coconut, chocolate and raisins, but you could use nuts, marshmallows, cranberries too.
Kids can help make these peanut butter oatmeal energy bites. They can help pour and mix all the ingredients together! These are perfect for kids on the go as they are packed with protein. Great for bringing to sporting events to give a little bit of energy when you or your kids need it. For toddlers, you can break up the balls so they can eat them in smaller pieces.
Also as a friendly reminder, because of the honey these should not be given to children under 1 year of age.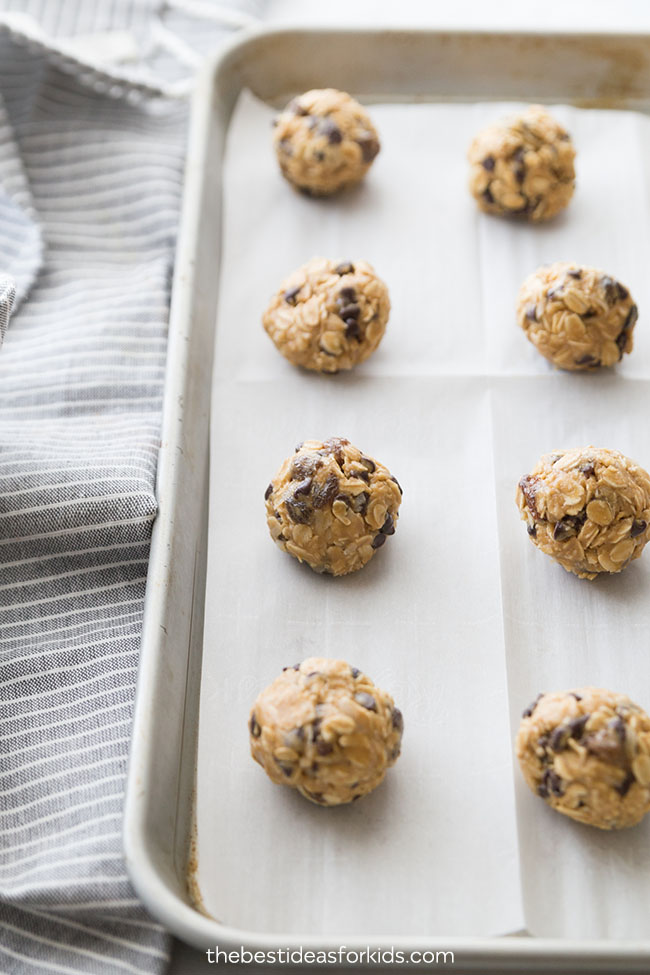 You can keep these stored in the fridge – but they probably won't last too long. They were gobbled up quickly in our house!
Here are a few things we like to mix in them: 
These little peanut butter oatmeal energy bites will be a huge hit in your house! You'll love trying new flavors and things to mix in them too. You can even do holiday-themed versions like a pumpkin spice one for fall and a Christmas peppermint flavored one.
Calories: 150kcal, Carbohydrates: 18g, Protein: 4g, Fat: 8g, Saturated Fat: 3g, Cholesterol: 1mg, Sodium: 54mg, Potassium: 132mg, Fiber: 2g, Sugar: 9g, Vitamin A: 10IU, Vitamin C: 0.2mg, Calcium: 13mg, Iron: 0.7mg
Mix in other favorite ingredients like mini M&M's, mini marshmallows or cranberries. 
More Fun Snacks for Kids
For a fun treat in the summer – see how to make ice cream in a bag!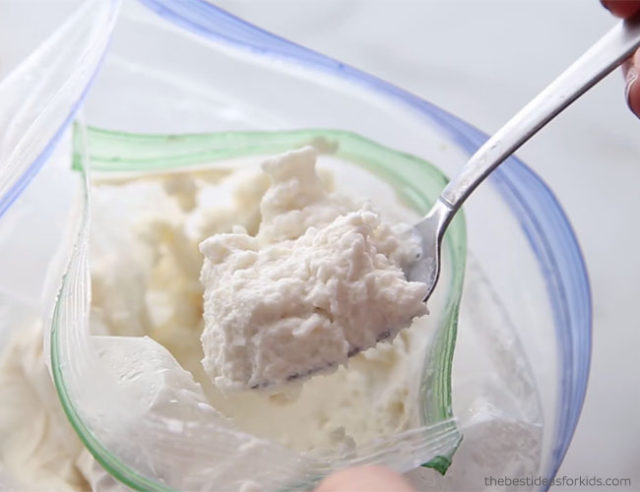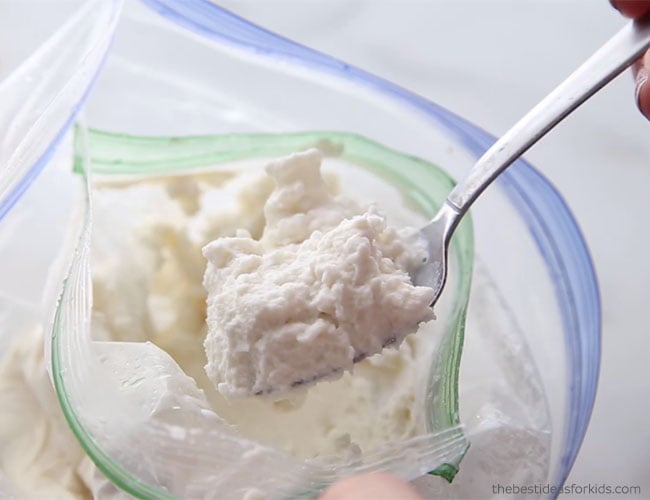 For another really easy treat idea for kids – try making these easy homemade gummy bears.