These Reese's Turkeys are fun treats to make with kids for Thanksgiving! These adorable turkeys are made using Reese's peanut butter cups and candy corn. They're the perfect Thanksgiving treat for kids!
RELATED: Melted Snowman Bark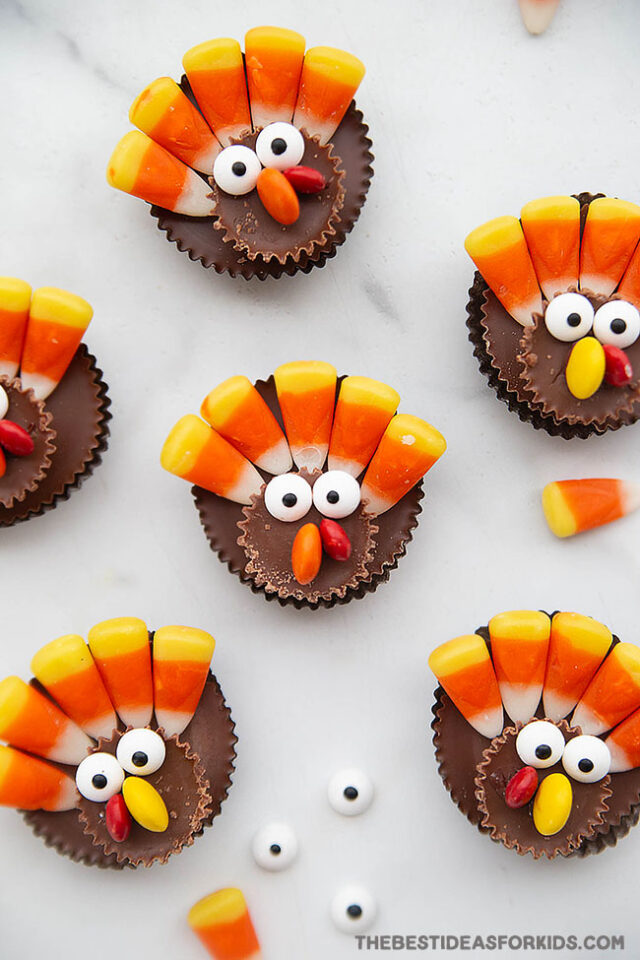 Reese's Turkeys Recipe
This no-bake recipe is perfect to make with kids! Kids love putting together these cute turkeys for Thanksgiving. Our favorite part is adding the feathers (candy corn!).
Watch the Video Tutorial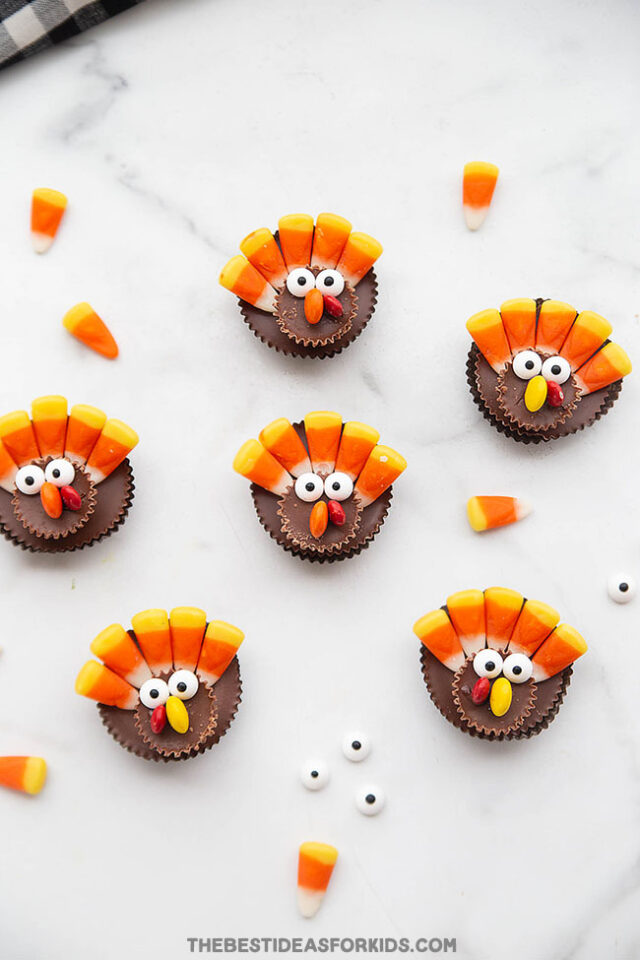 Ingredients Needed to Make Reese's Turkeys
We've used semi-sweet chocolate but you can use any chocolate you prefer. The chocolate acts as the 'glue' when assembling the turkeys and you won't be able to see it. Other options you can use instead include milk chocolate, bittersweet chocolate, or melting wafers.
You'll need both full-sized and miniature Reese's cups to make these turkeys. The full-sized are the base, while the miniature ones are for the turkey heads.
You can use either M&Ms or Reese's pieces for this recipe. Orange and yellow M&M's and Reese's pieces both work well.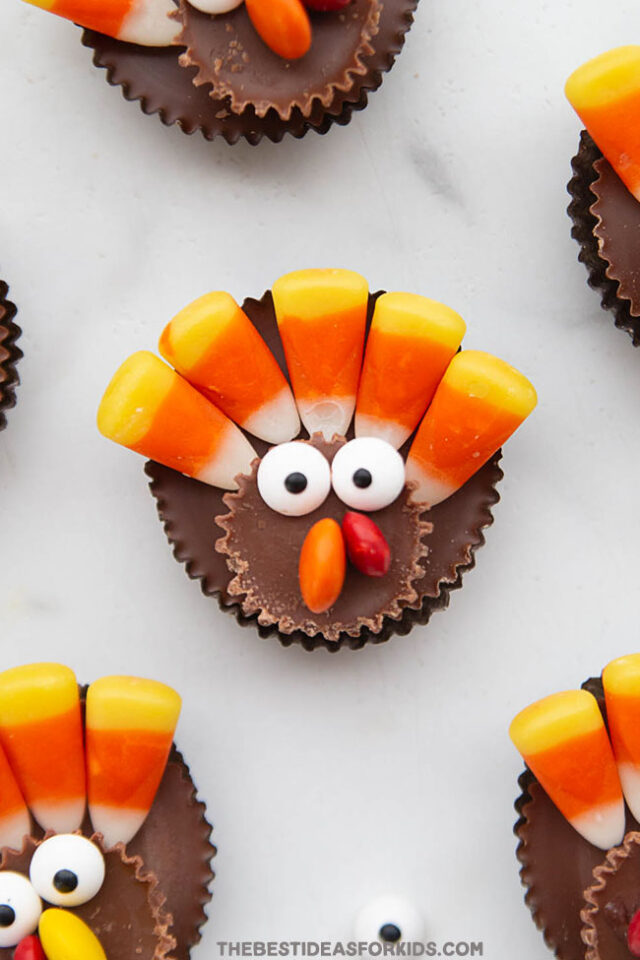 Tips for Making Reese's Turkeys
Assembling the turkeys: We recommend assembling the turkey heads before you attach them to the body since it's easier to handle them this way.
Melting chocolate: You can re-melt the chocolate in the microwave in 20-second increments in case it starts to harden while working on the turkeys.
Candy eyes: You can use miniature candy eyeballs or regular-sized eyeballs. Both will work with this recipe. The miniature candy eyeballs can typically be found in the baking section of a craft store. The regular candy eyes are usually found in the baking section of the grocery store.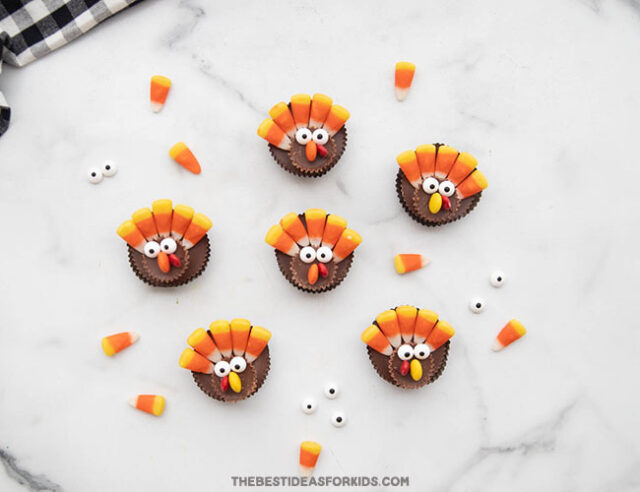 How to Store
Store leftover Reese's turkeys in an airtight container for up to one week. Make sure you lay them out in a single layer to retain the shape.