This snowman handprint card is so easy to make! You only need paper and a few markers to make it! Kids can also decorate and color each individual fingerprint snowman.
RELATED: 50+ Christmas Crafts for Kids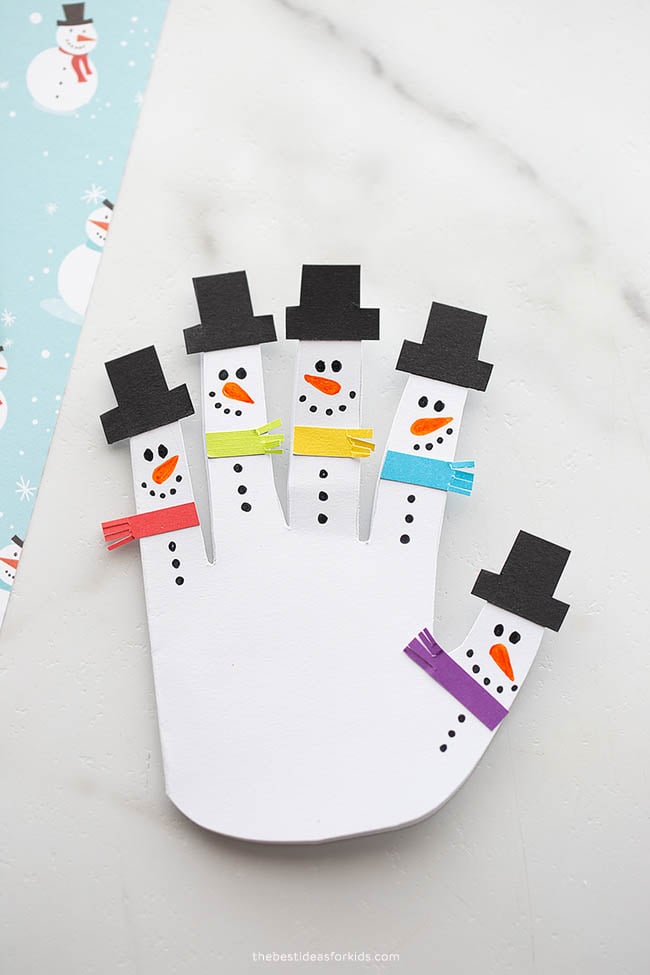 Table of Contents
Snowman Handprint Craft
Watch the Video Tutorial
Supplies Needed to Make a Handprint Snowman
Directions to make a Snowman Handprint
More Christmas Handprint Crafts
Snowman Handprint Craft
The best part about this card is that it opens up to write your own special message inside! You can even add a poem to the inside.
Don't forget to write the date on the back so you can remember the age of when it was made.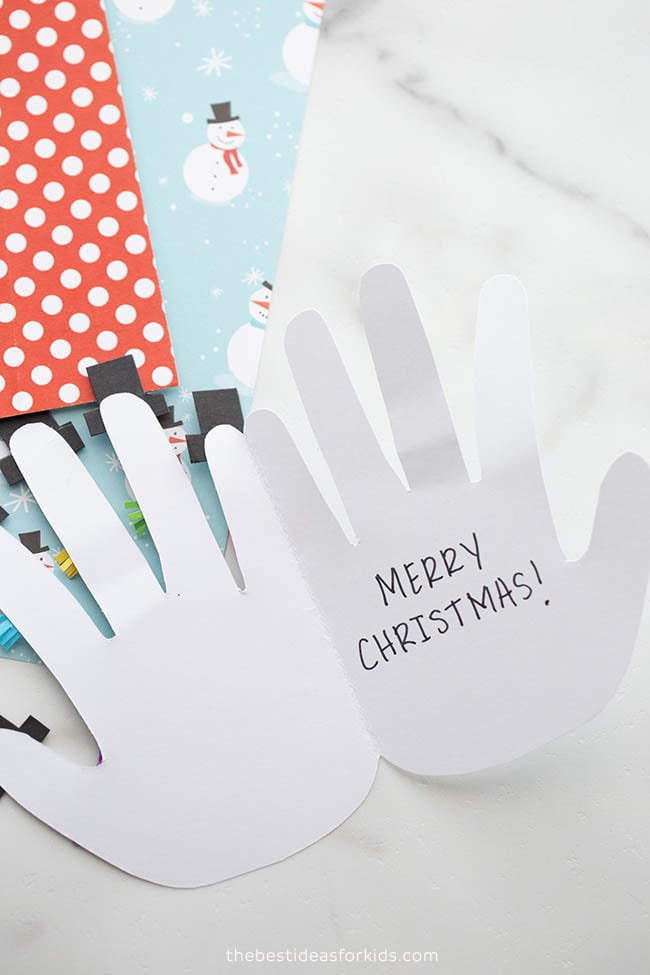 Another great thing about this card is you only need a few supplies to make it! You may even have most of these on hand.
Watch the Video Tutorial
Supplies Needed to Make a Handprint Snowman
Colored Cardstock – a variety of colors for the scarves or you can use just red & green. You can also use construction paper. You can get a pack of all of the colors you need here.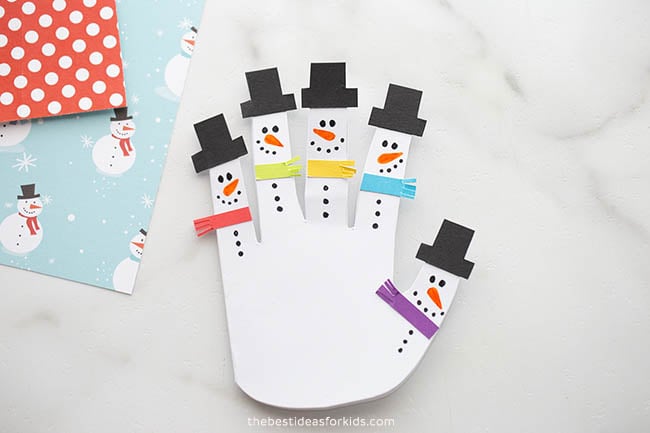 Directions to make a Snowman Handprint
1. Fold over a piece of white cardstock.
Trace the hand so that the pinky is along the folded part.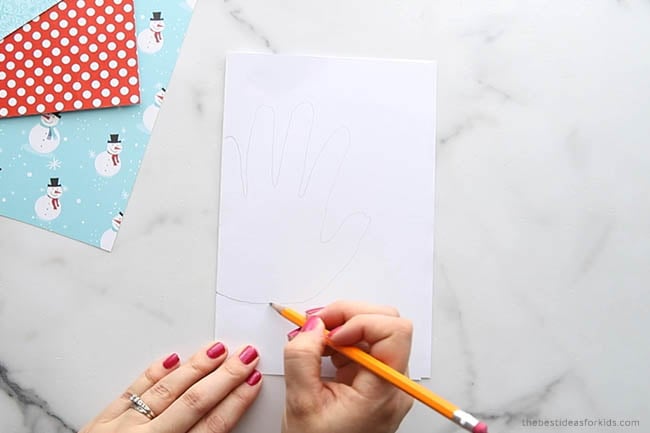 2. Cut out the handprint. You should now have a handprint card that opens up.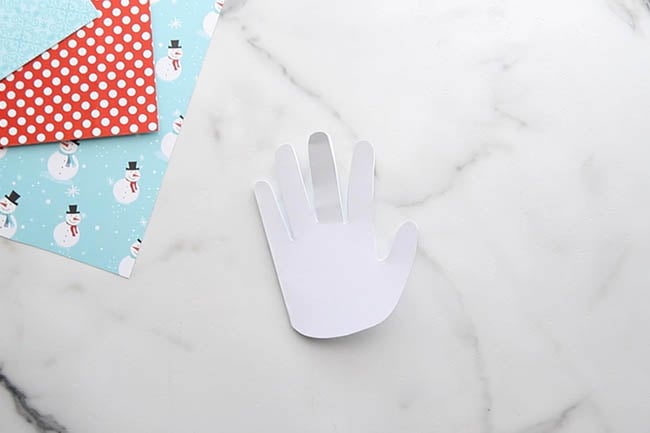 3.  Draw a snowman hat and cut it out.
Use the one you drew as a template to draw 4 more. You can also fold over a piece of paper to cut out more than one at a time.
Glue these to the top of the fingers.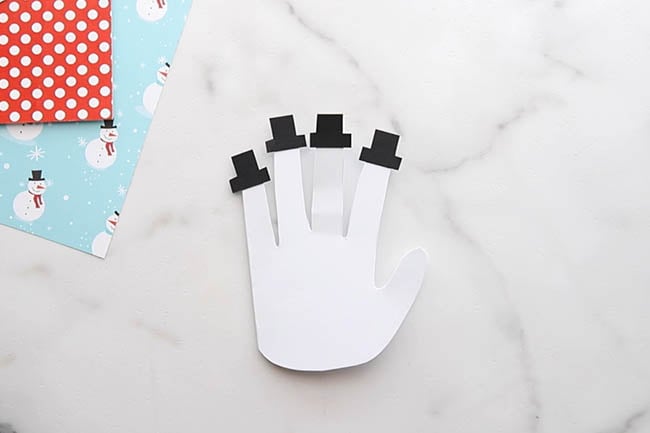 4. Draw dots for the eyes with a black marker.
Draw a carrot nose with an orange marker. We made the noses point in different directions to give them a bit of interest.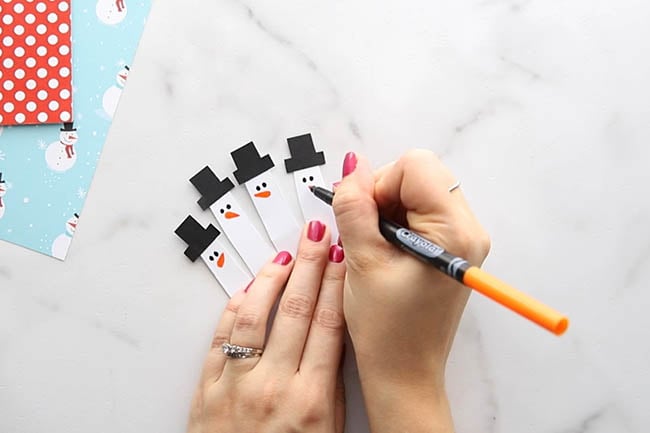 5. Make paper scarves.
Cut out a small rectangle piece of colored paper that will fit the size of each handprint finger.
Use scissors to cut little pieces on the end and fray these pieces to make it look like a scarf.
Glue the paper scarves to the handprint fingers. We chose to make the pinky and thumb face the opposite direction from the others.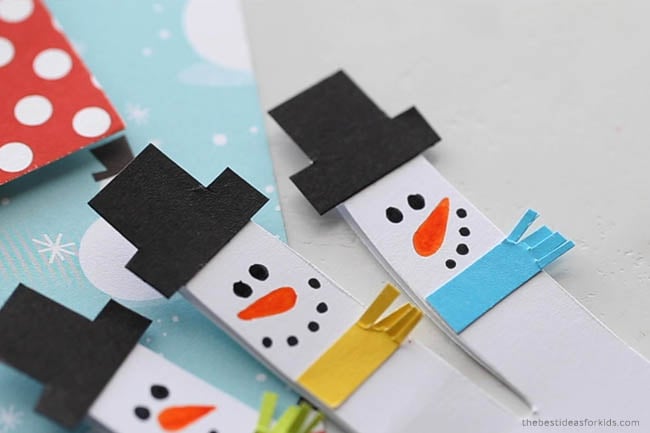 6.  Draw buttons underneath the scarf with a black marker.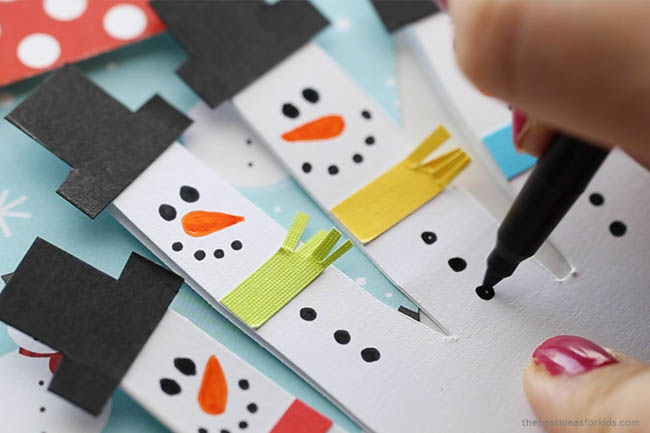 7. Write a special message inside your card!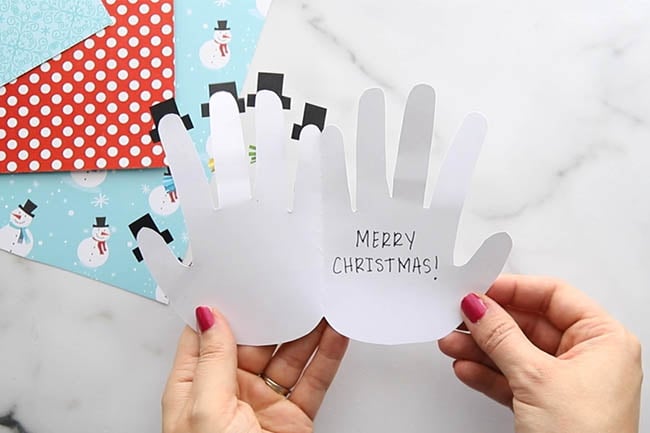 Your card is finished! We love how easy this one is to make. We especially love that this craft uses only a few supplies. You can make them easily for your family, or you can even add them as gift tags on presents.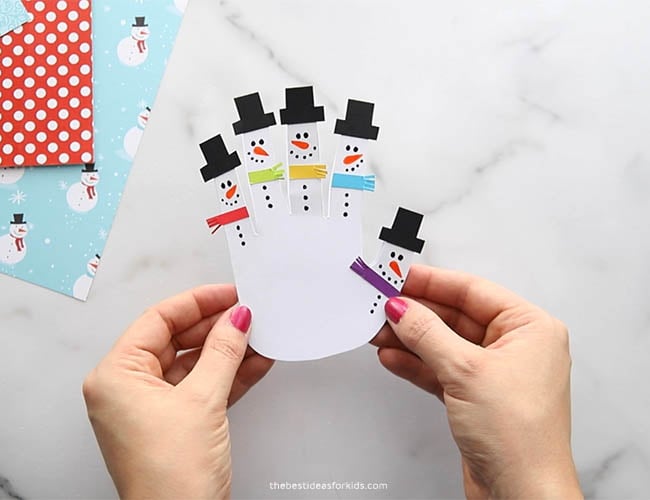 More Christmas Handprint Crafts
Christmas Elf, Santa & Reindeer Cards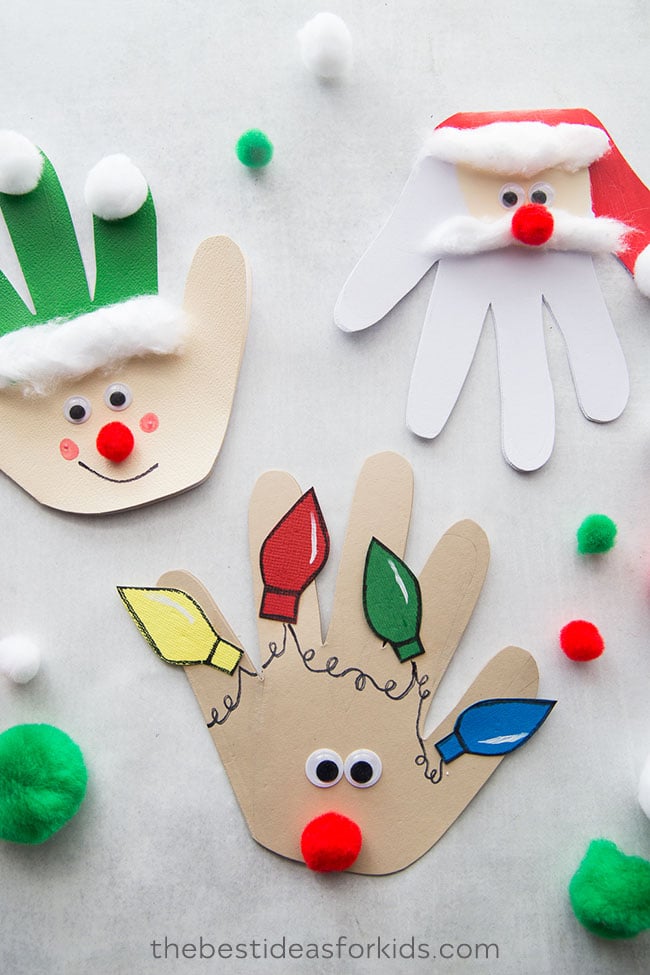 Christmas Handprint Tree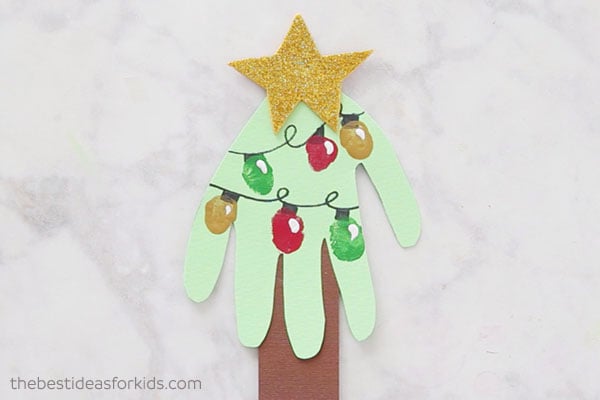 Gnome Handprint Card