Make this Thank You Coloring Card for someone you'd like to send a big thank you to! Kids will love coloring these cards. There is even a blank one for them to design their own!
RELATED: Printable Love Cards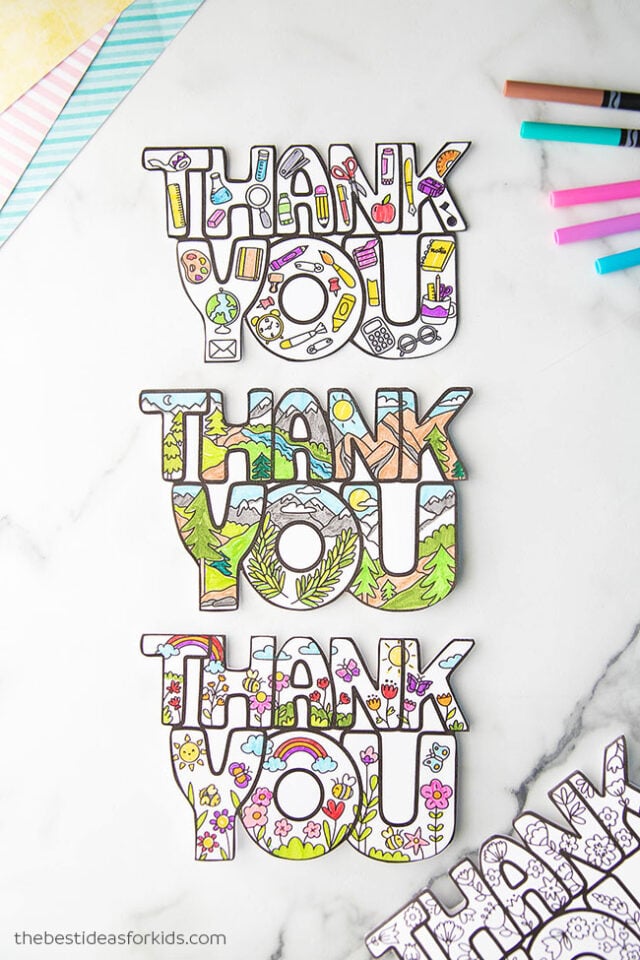 Free Printable Thank You Coloring Cards
There are 5 different designs to choose from. Kids will love to color these in or create their own design on the blank one!
Add a special message inside or add "A little card to say a BIG Thank You!" inside the card.
And if your kids love to color, see my new book Cut & Color Crafts for kids. It includes all of the templates you need to make 35 crafts!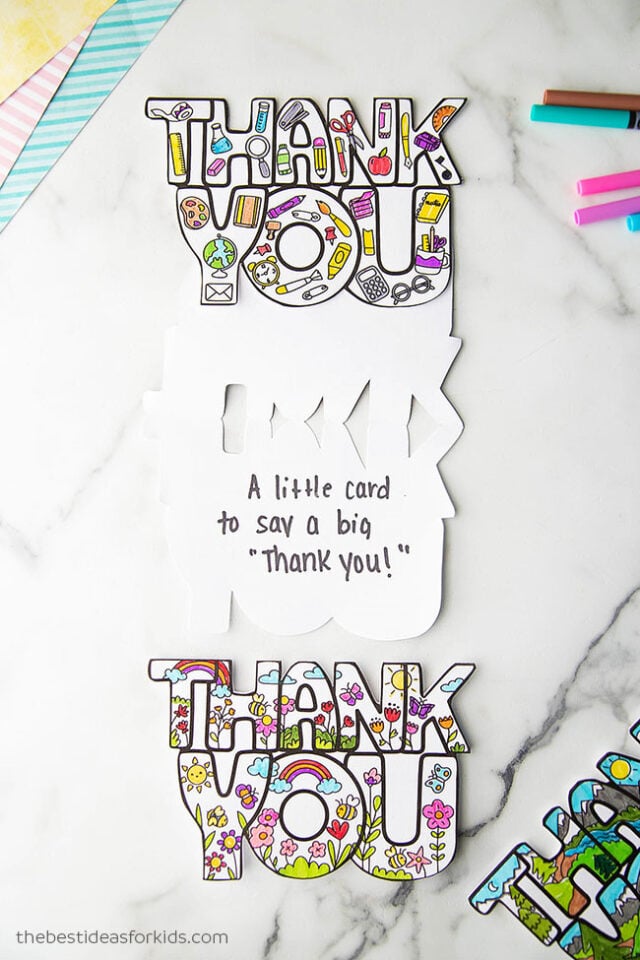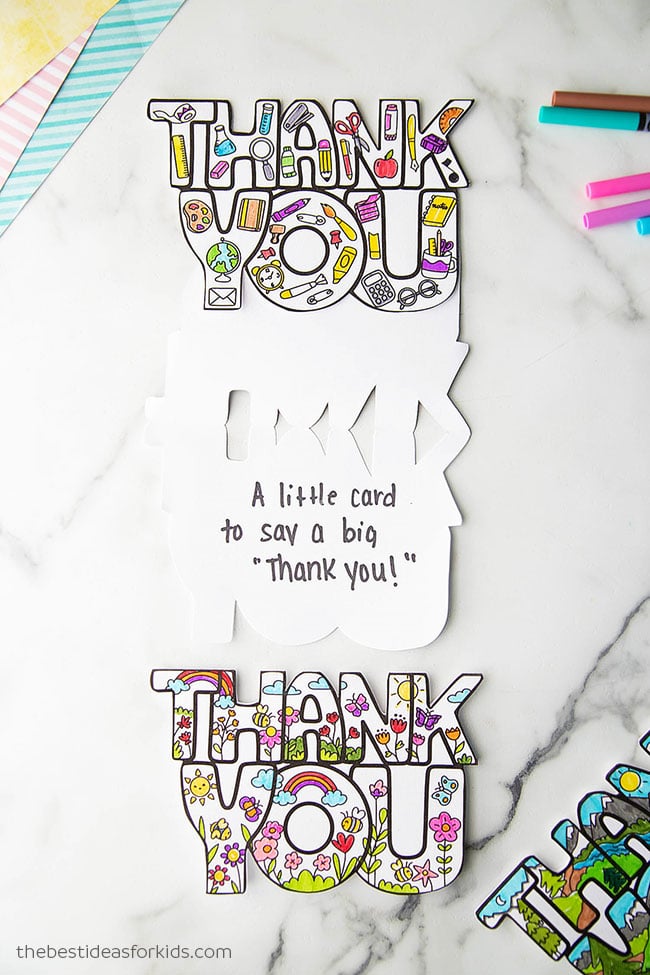 You can grab the free printable templates at the bottom of the post.
Here are a few of the designs:
School Supplies
This one is great for saying thank you to a teacher!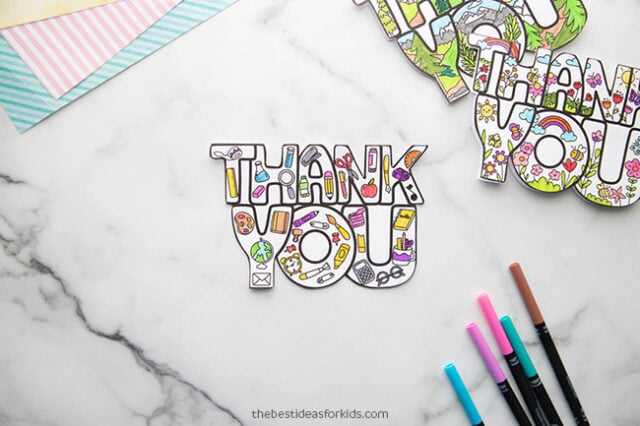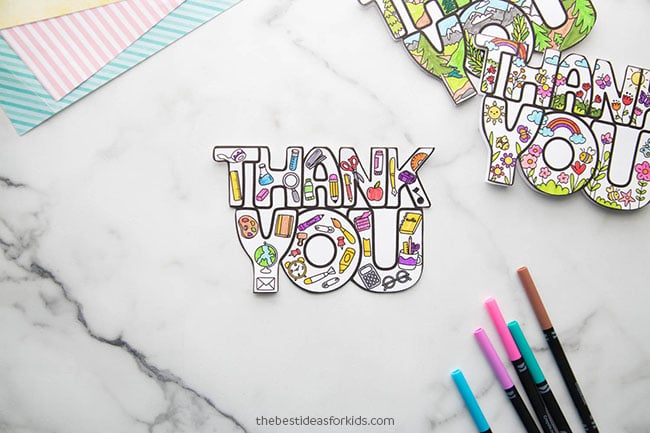 Rainbow and Flowers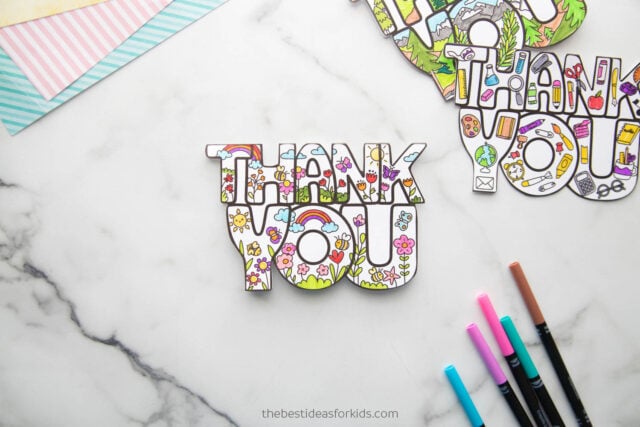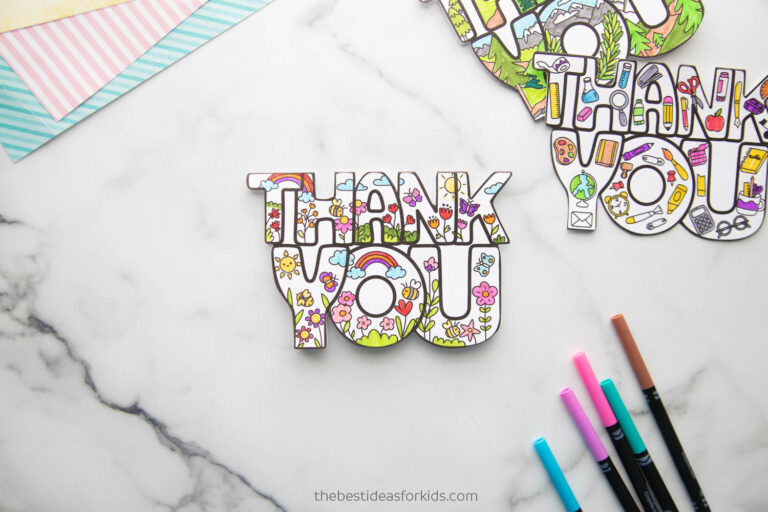 Mountains and Evergreens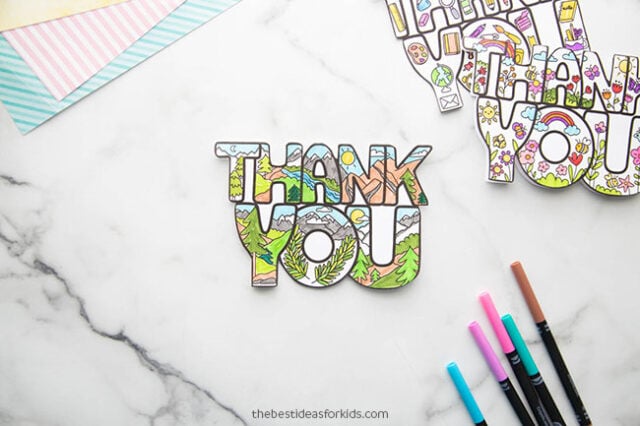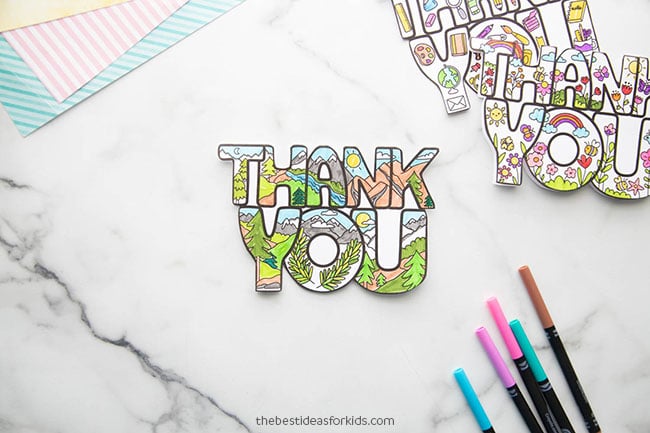 There is also a flower only version and a blank version. Grab all of them at the bottom of the post!
These cards are fun to color for kids of all ages (even adults will love these!).
Supplies Needed
Markers, Pencil Crayons or Crayons to Color
Free Printable Cards – Get all 5 printable at the bottom of the post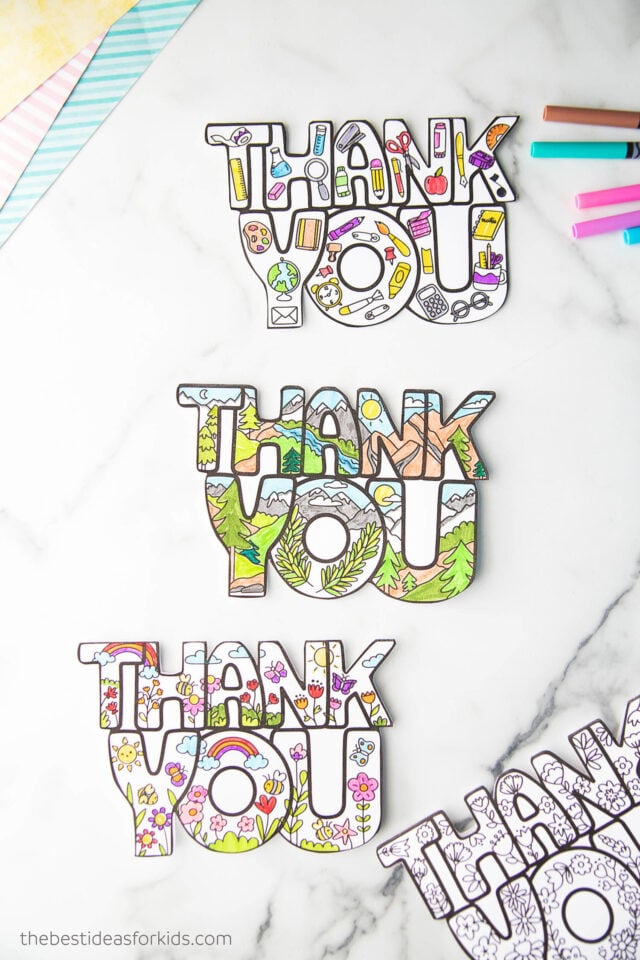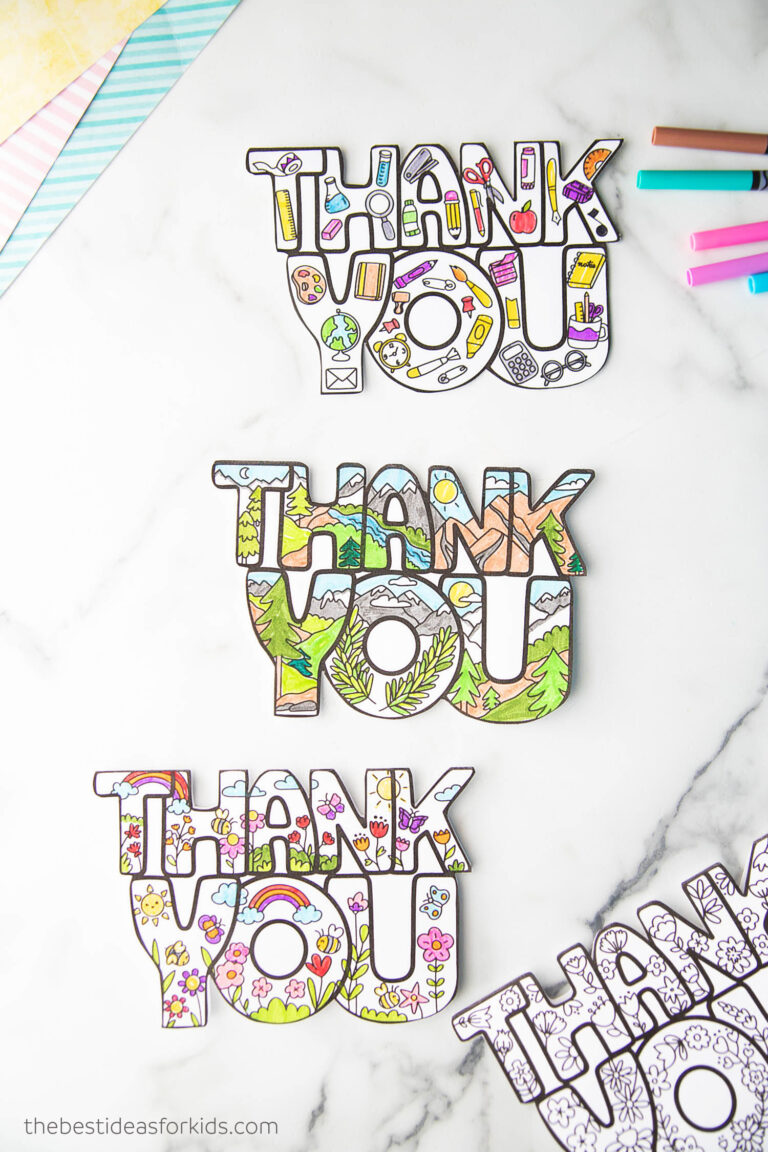 Watch the Video Tutorial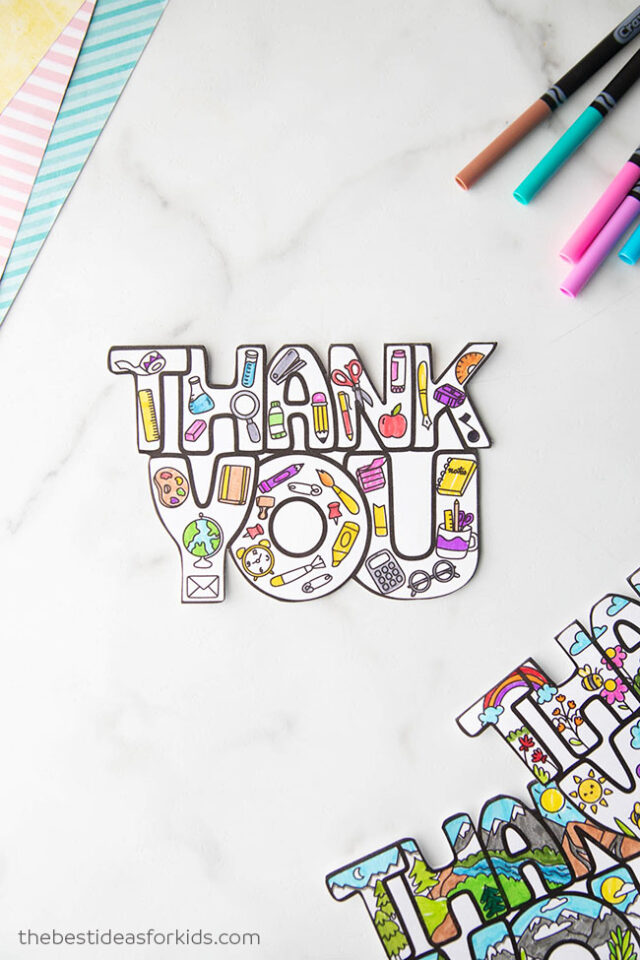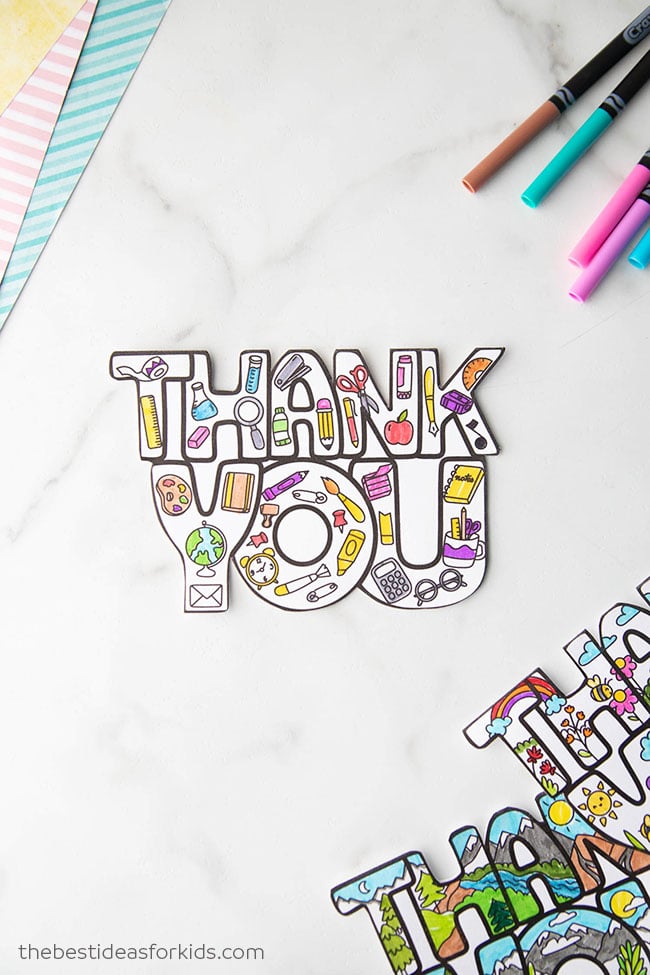 Steps to Make this Printable Thank You Card
1. Print off the card of your choice on white cardstock.
You can get all 5 printable cards at the bottom of the post.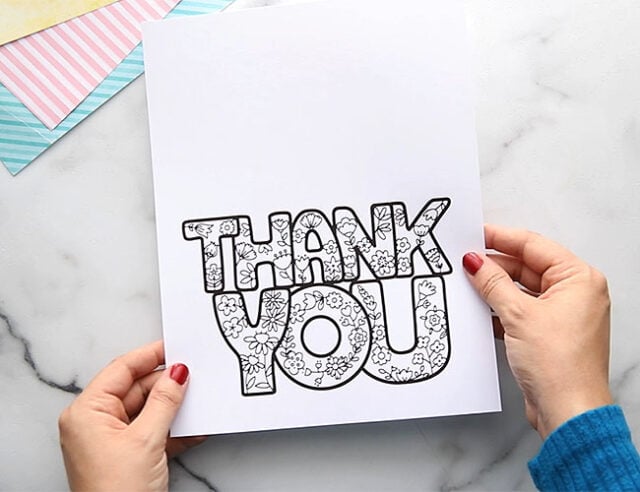 2. Fold the paper over at the top of the THANK letters.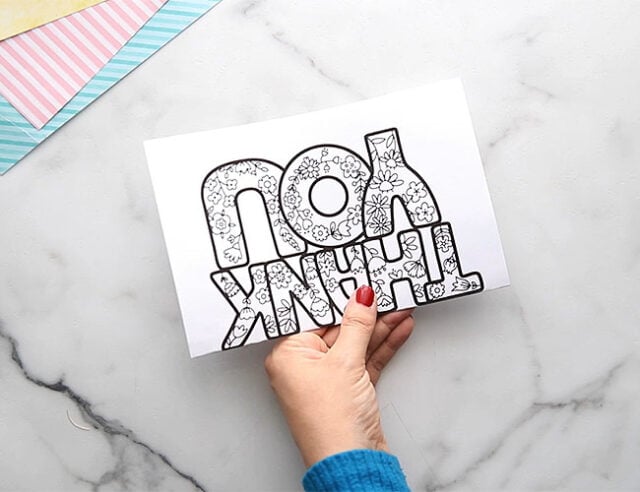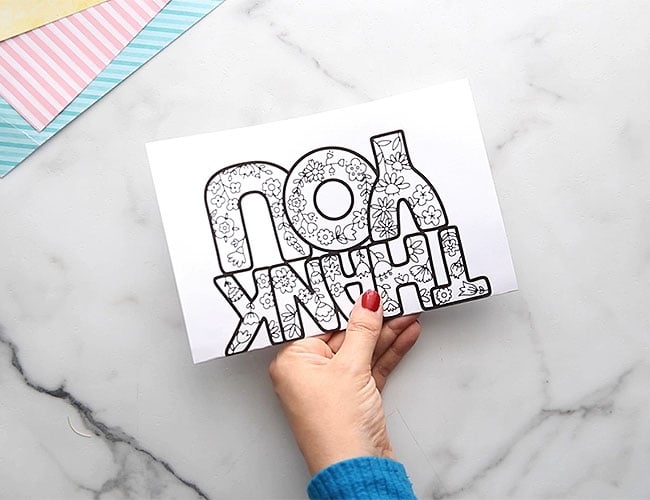 3. Cut around the THANK YOU letters.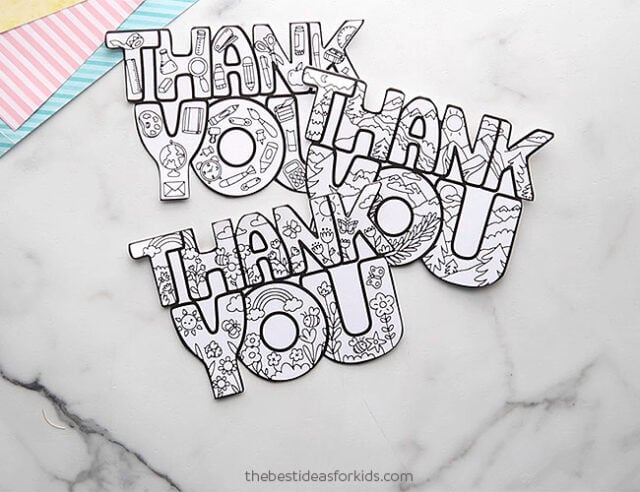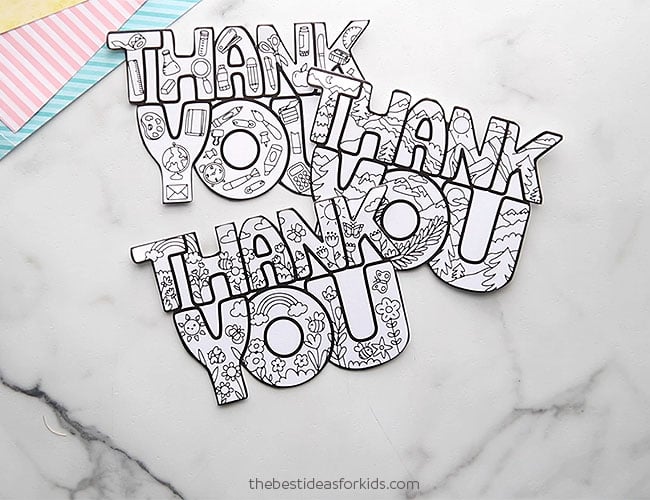 4. Color the cards.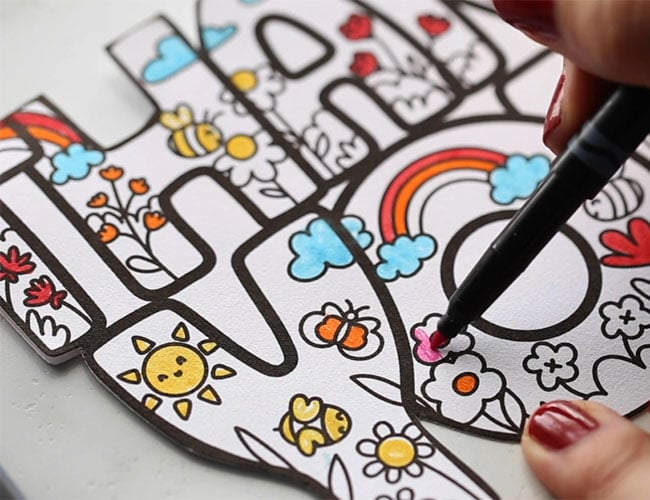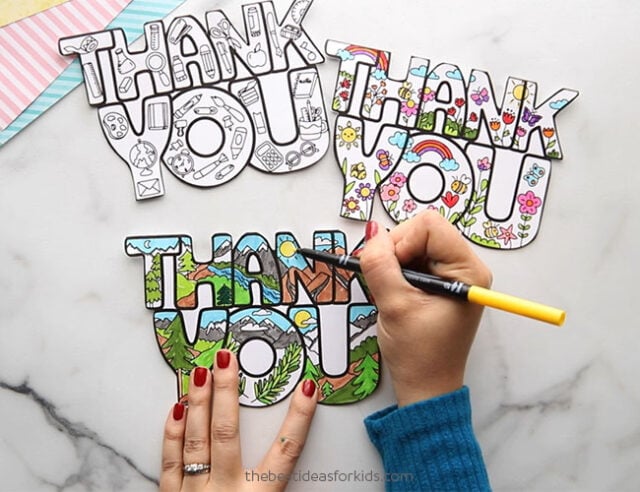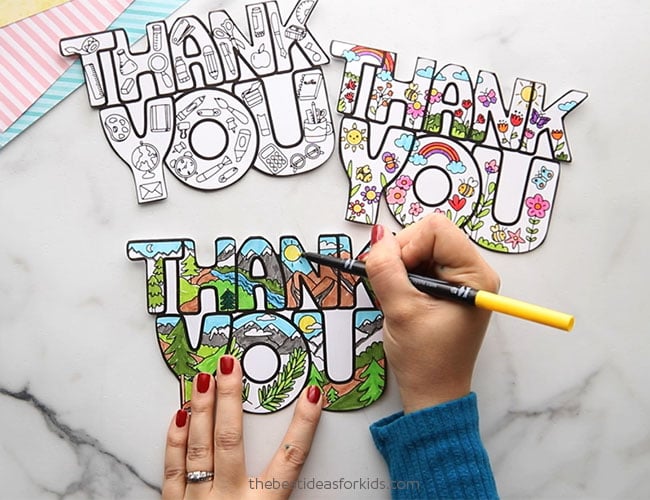 5. Write a special message inside the card.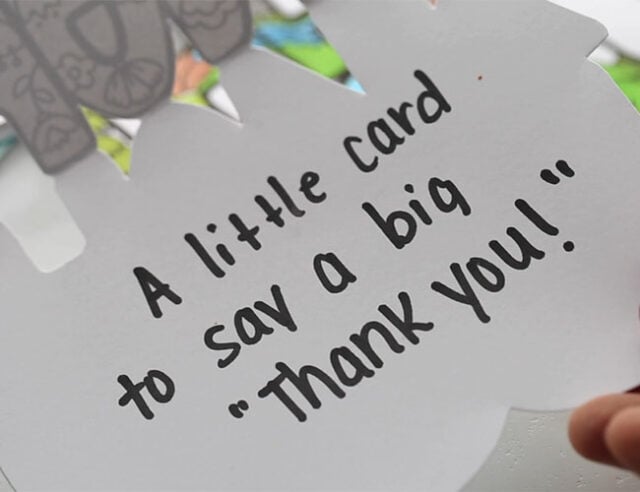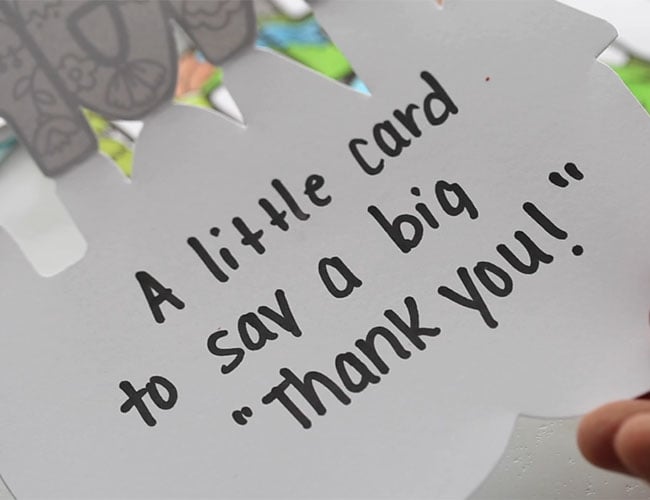 We love how easy these are to make and kids will enjoy coloring them too!
Get Your Free Printable Thank You Cards