If you're looking to increase your milk supply, this Oatmeal Lactation Cookies Recipe is the best! If you're looking for a quick way to increase your milk supply, then these lactation cookies can help!
RELATED: Peanut Butter Oatmeal Balls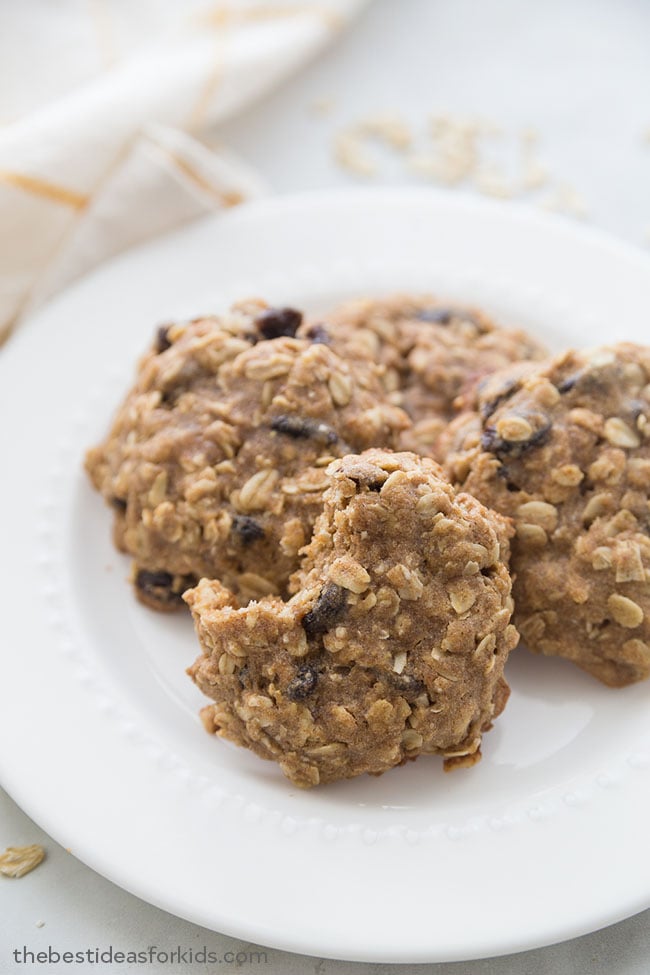 This recipe is for nursing moms (we like to feature some things for parents here too!). You might be wondering….do they actually work?
Yes! They can help boost your milk supply. Many moms find they will get an immediate boost in my milk supply from making these. And to boot – these are healthy and taste yummy!
Lactation cookies are a great way to help increase your milk supply! The key ingredient is the brewer's yeast. You cannot substitute this for any other kind of yeast. We had a hard time finding this at the grocery store and finally lucked out and found it at the Bulk Barn. Make sure the label says Brewer's Yeast. When we asked a few store clerks they pointed me to other yeast which is not the same. The flax and oats are also great supply boosters too which is why they are included in the recipe.
You might also be wondering, can anyone eat lactation cookies? Yes!  All of these ingredients are safe for anyone to eat and you don't need to worry about your husband starting to lactate if he steals a few. You can even eat these lactation cookies when you're pregnant, however since you are already starting to lactate when pregnant we would not recommend it.
These oatmeal raisin lactation cookies recipe are loaded with healthy ingredients. We added whole flaxseed for additional health and milk-producing benefits. And of course we have coconut oil in replace of butter to get the benefits of coconut oil. If you don't have coconut oil, you can still make them with butter.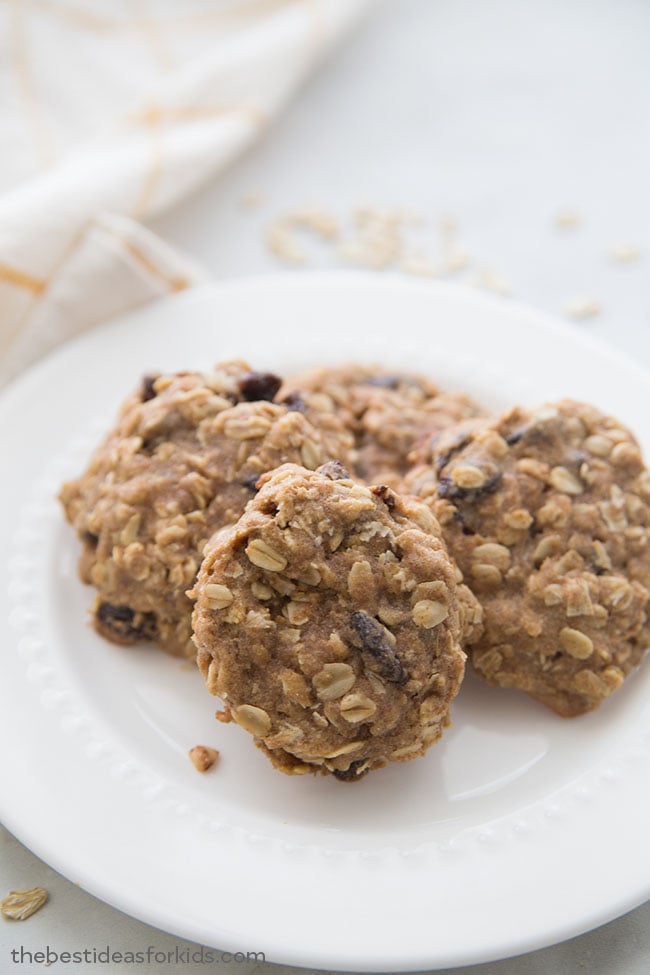 This is really going to depend on your body and your own personal milk supply. Typically eating 2-3 a day should be enough to notice a boost in your milk supply. But if you're really trying to boost your supply (due to low milk supply) lactation cookies alone may not be the only answer.
It can depend on the individual, but typically you should see results within 1-2 days. Moms will typically notice an immediate boost in my supply. So hang in there, you should be producing more in no time!
You might be wondering also if you can make this lactation cookies recipe without brewers yeast. You can, but you won't see the same effects in your milk supply boost as you would if you included the brewer's yeast.
If you're looking for a brewers yeast substitute for baking these cookies, it's important you do not substitute the brewers yeast for other yeast as you will not see the same results (and they may not taste good).
This lactation cookie recipe also includes flax and oats which will also help with your supply so even just having those ingredients will help, but we highly recommend not skipping on the brewer's yeast. We have yet to come across a lactation cookies recipe without brewers yeast that works as effectively, so we recommend sticking with what works!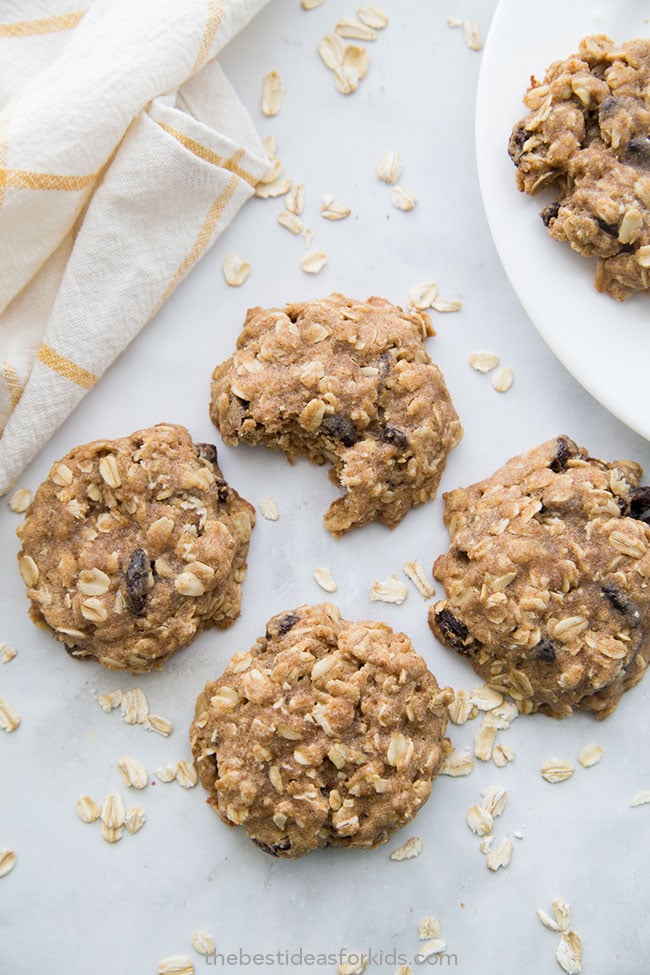 Here is the recipe for these delicious and easy oatmeal lactation cookies!
Preheat oven to 350 degrees Fahrenheit

In a mixing bowl, mix the coconut oil and sugar until soft. Add the egg and vanilla and mix.

Combine the milled flaxseed and water in a separate bowl and then add to the mixing bowl.

Add the flour, brewer's yeast, cinnamon and salt to the mixing bowl and mix again.

By hand, mix in the oats, raisins and whole flaxseed.

Scoop out the batter onto a baking tray lined with parchment paper. Flatten the cookies slightly. Recipe will make 12 cookies.

Bake for 12 minutes.
Calories: 252kcal, Carbohydrates: 34g, Protein: 4g, Fat: 11g, Saturated Fat: 8g, Cholesterol: 13mg, Sodium: 110mg, Potassium: 192mg, Fiber: 4g, Sugar: 13g, Vitamin A: 20IU, Vitamin C: 0.3mg, Calcium: 35mg, Iron: 1.4mg
The whole flaxseed is optional. You can substitute the whole wheat flour for regular white flour. You can also substitute the coconut oil for butter. 
Hope you enjoy these easy oatmeal lactation cookies as much as we do! Happy Baking!
Looking for more Breastfeeding Support?