Need some turkey in disguise ideas? Try our free turkey in disguise printable with different outfits and templates available. There are 8 outfit options and 3 turkey templates to choose from. Choose from an astronaut, firefighter, snowman, pirate, superhero and more!
RELATED: Turkey Coloring Pages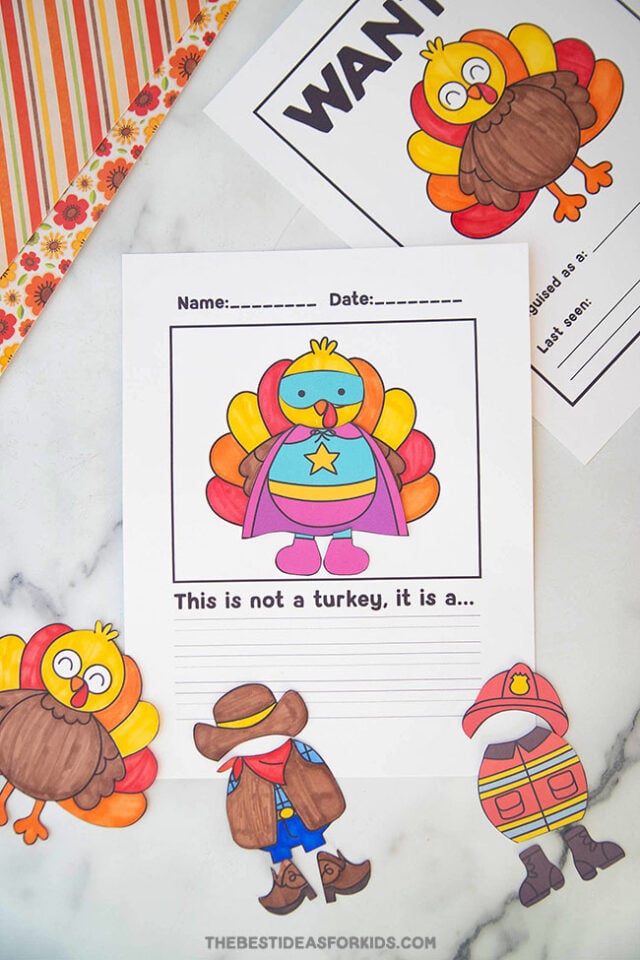 Turkey in Disguise Printable Project
What is the Disguise a Turkey Activity?
The Turkey in Disguise project is a classic classroom project that is based on the book Turkey Trouble. Students are tasked with disguising their turkey to save it from Thanksgiving dinner. This can be sent home as a family project using our blank turkey, or, have kids complete their own disguised turkey in class with one of our templates.
We have 3 free disguise a turkey printables to choose from: a blank turkey, a WANTED poster turkey, or a 'This is not a turkey' template. Pick your favorite or print all three to disguise in creative ways.
Watch the Video Tutorial!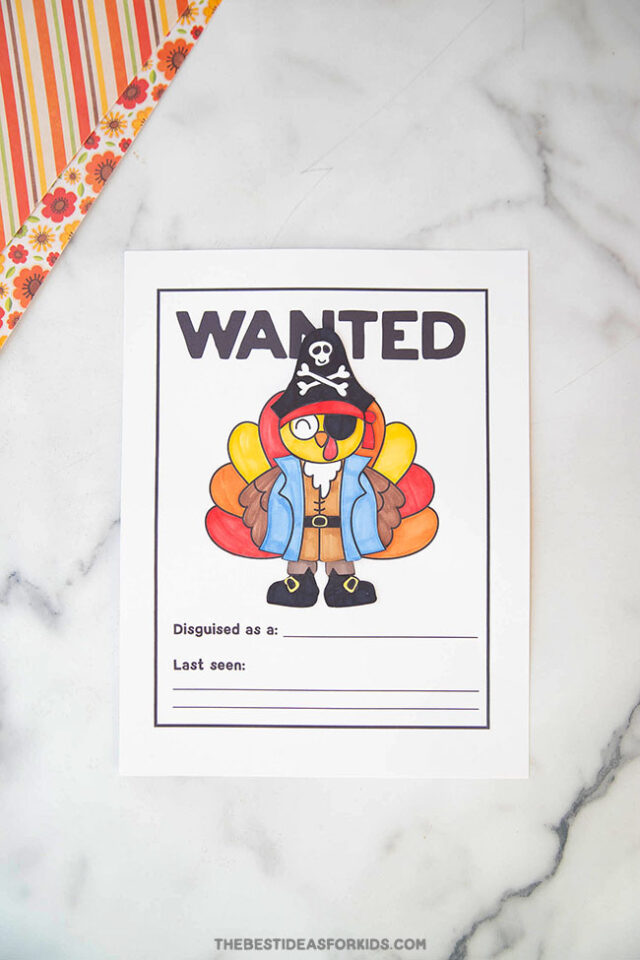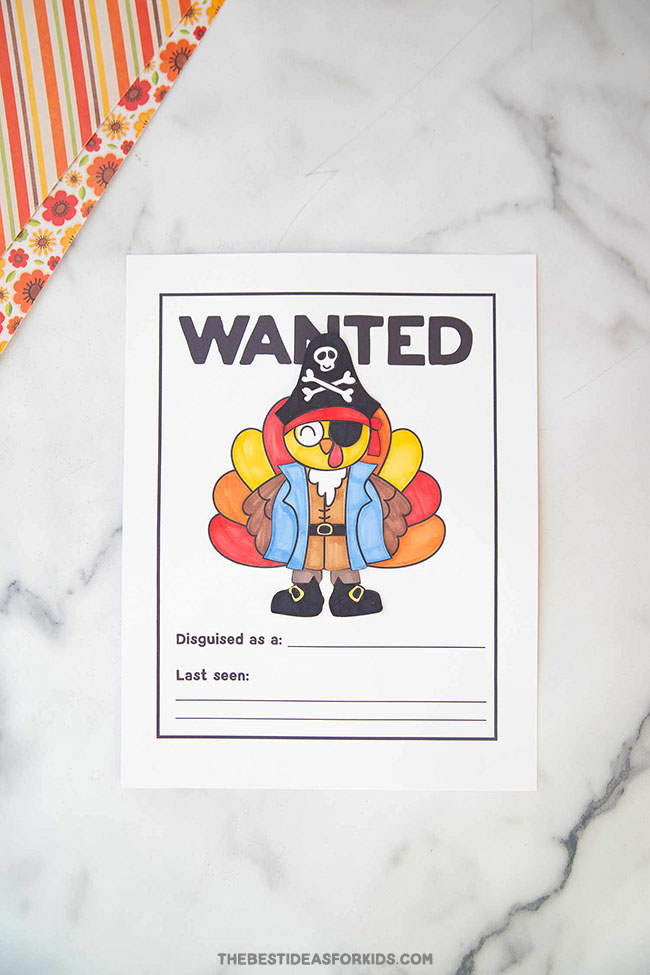 There are 3 printable templates you can use:
A blank turkey
A Wanted sign template
"This is not a turkey, it is a" template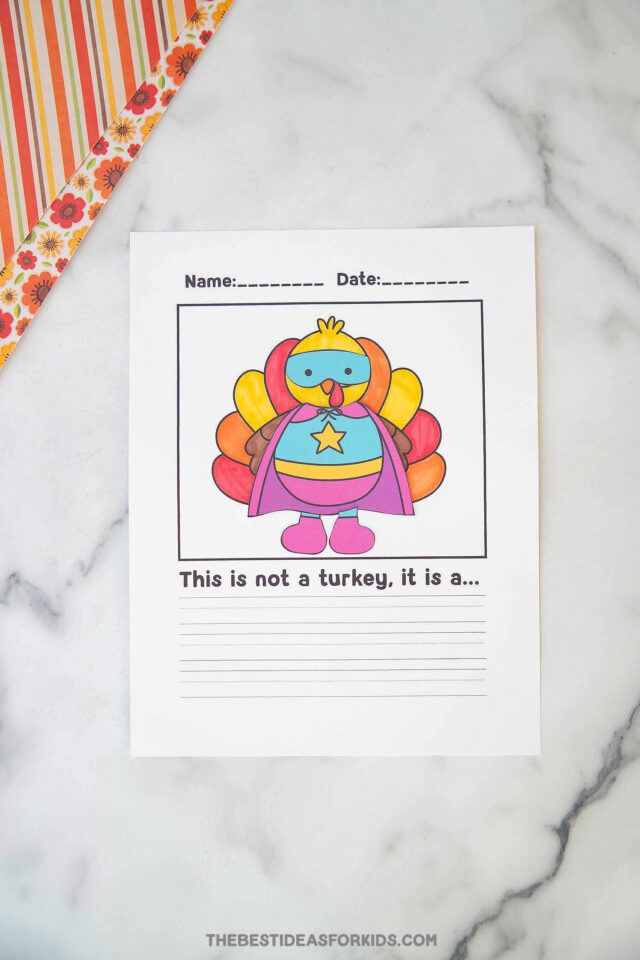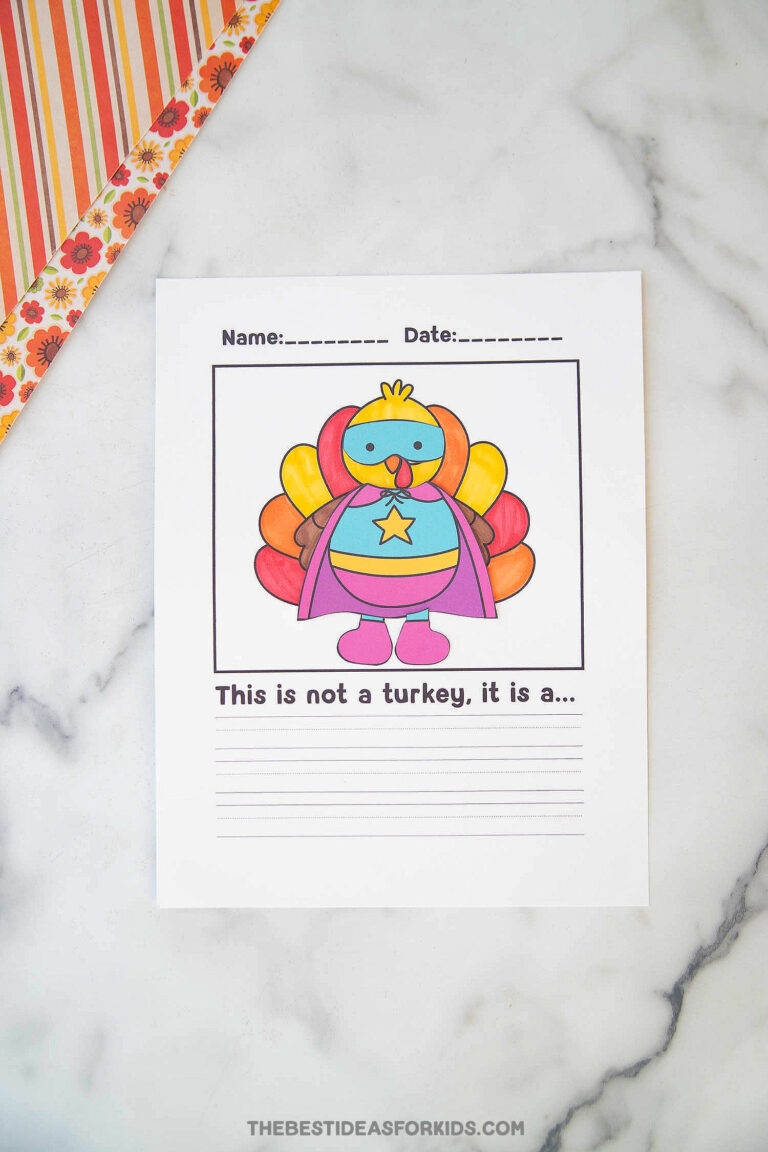 You can get all of the printables at the bottom of the post.
Ways to use the templates:
Use the blank turkey and have kids disguise them with craft supplies and their own drawings.
Print the black and white outfits and have kids color them in.
Use the colored outfits for a writing exercise. Kids can choose their favorite outfit and write about their turkey's disguise.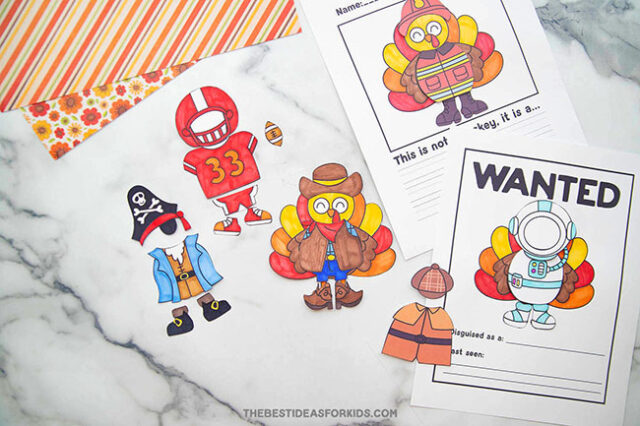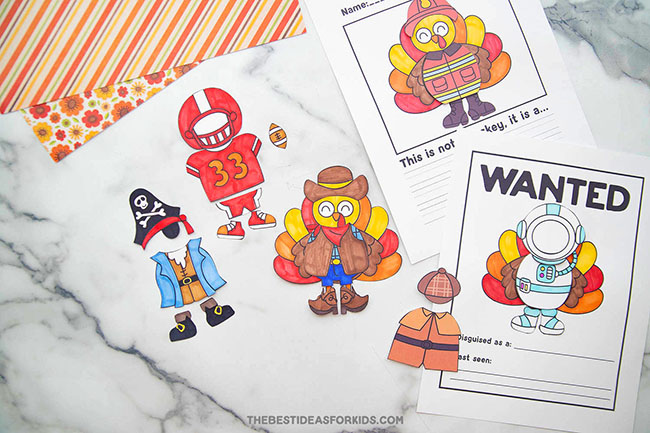 Turkey in Disguise Printable Outfits
There are also 8 printable outfits.
Use one of our 8 printable outfits to disguise your turkey! Choose between a black and white version or colored version. Kids can also design their own (see below for more ideas!). The options include a snowman, superhero, football player, pirate, detective, firefighter, astronaut, and cowboy outfit.
Here are the 8 outfits:
Snowman Turkey Disguise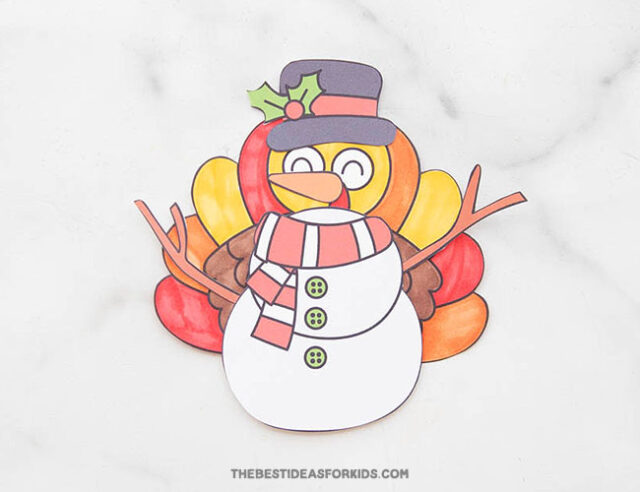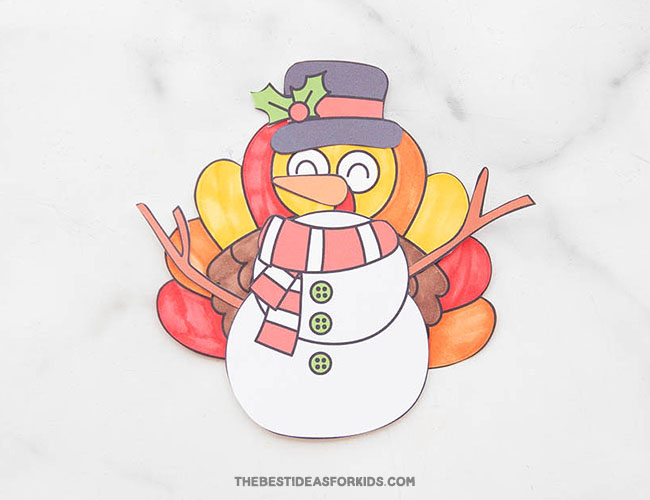 Superhero Turkey Disguise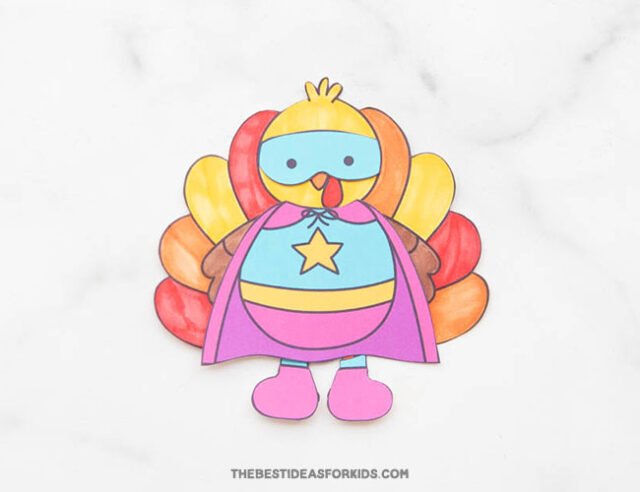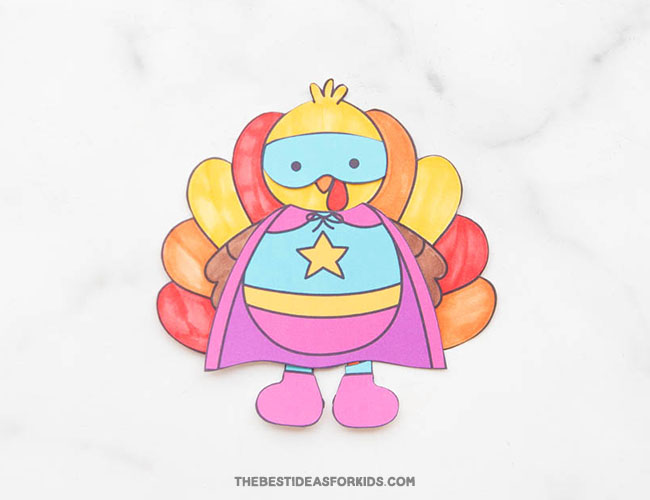 Football Turkey Disguise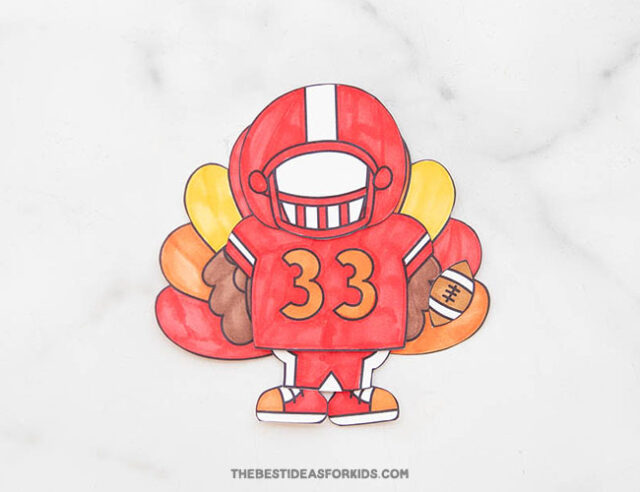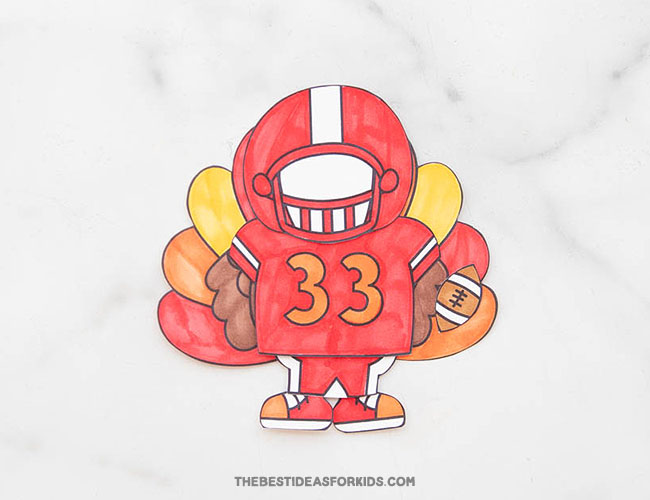 Pirate Turkey Disguise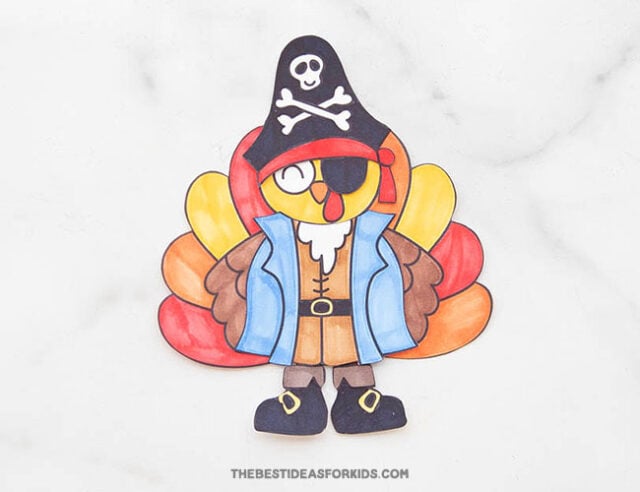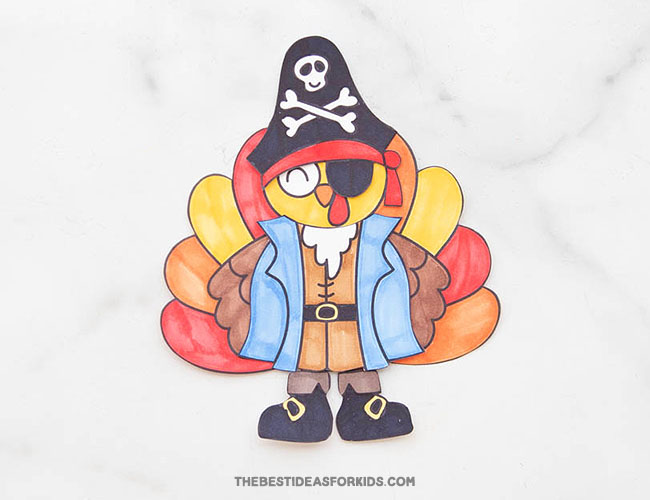 Cowboy Turkey Disguise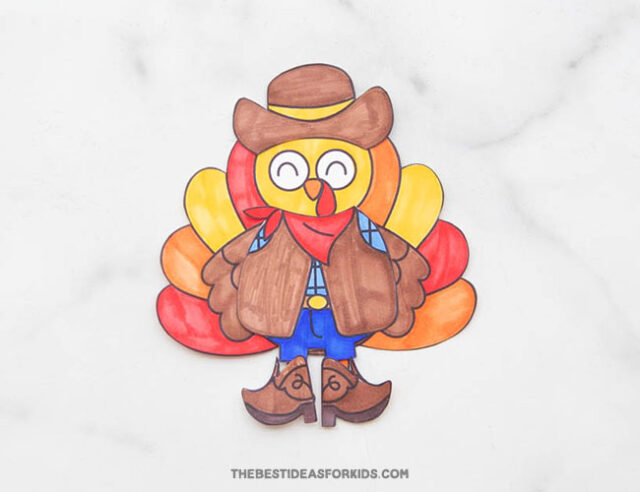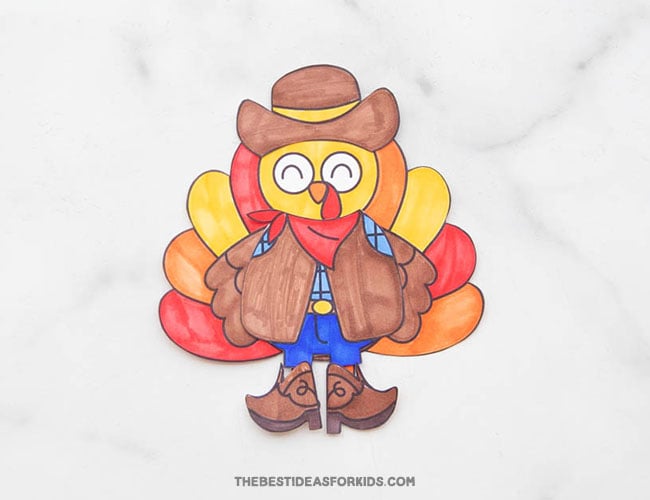 Astronaut Turkey Disguise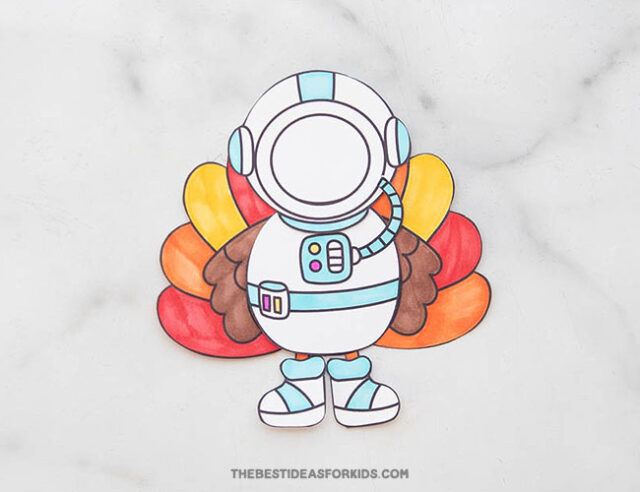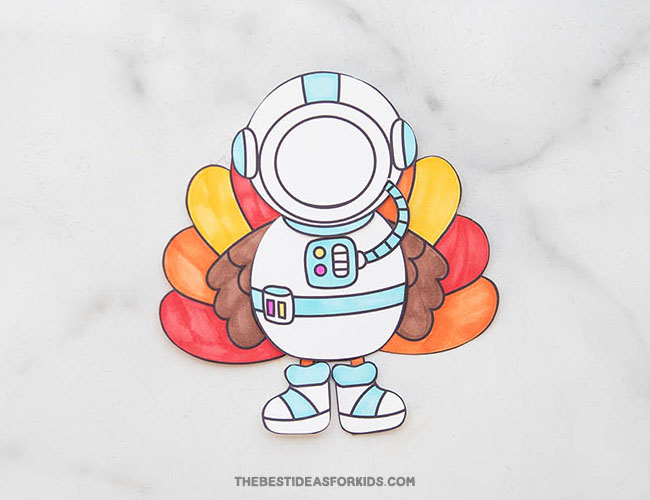 Firefighter Turkey Disguise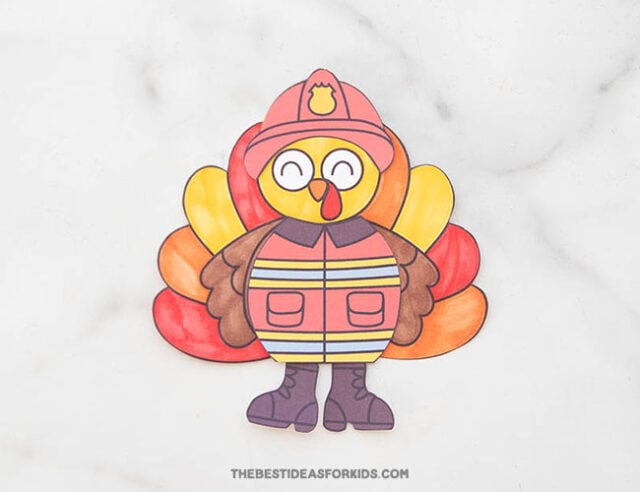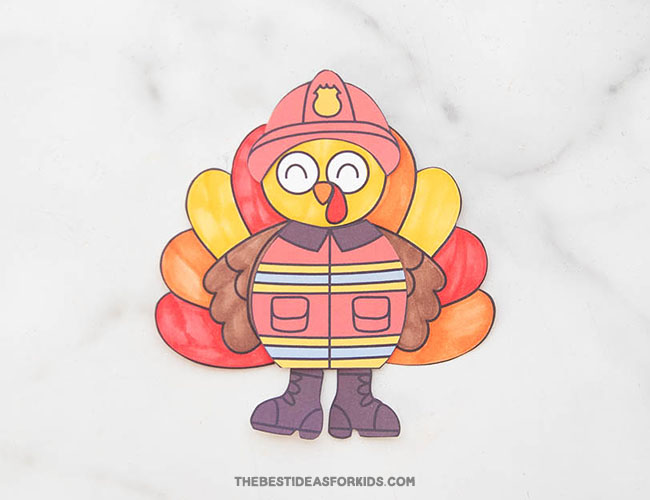 Detective Turkey Disguise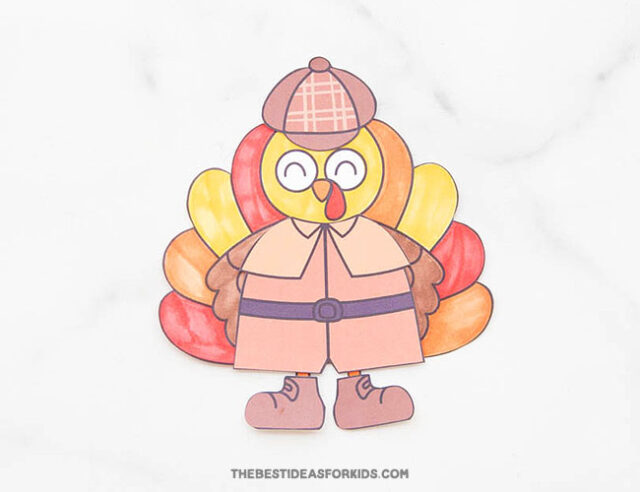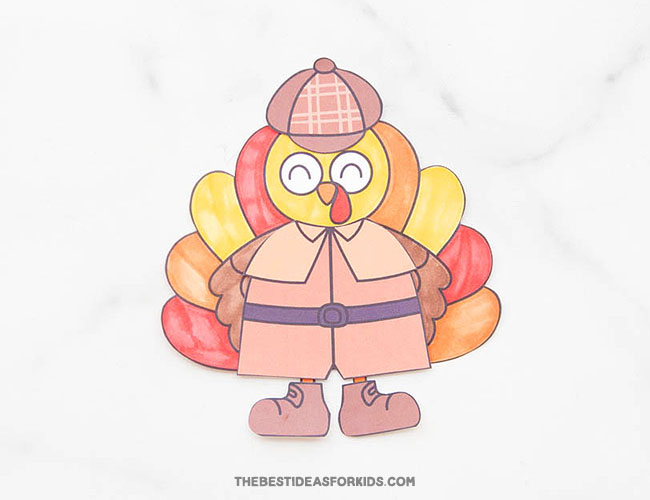 Supplies Needed
Free Printable Templates and Outfits (you can get them at the bottom of the post)
White Cardstock – print on white cardstock for sturdier creations
Scissors
Glue
Coloring Supplies – markers, colored pencils or crayons
If decorating your own turkeys, you can use any other craft supplies you'd like.
How to Disguise a Turkey
1. Print the Turkey Template and Disguises
We recommend printing on white cardstock to make it sturdier.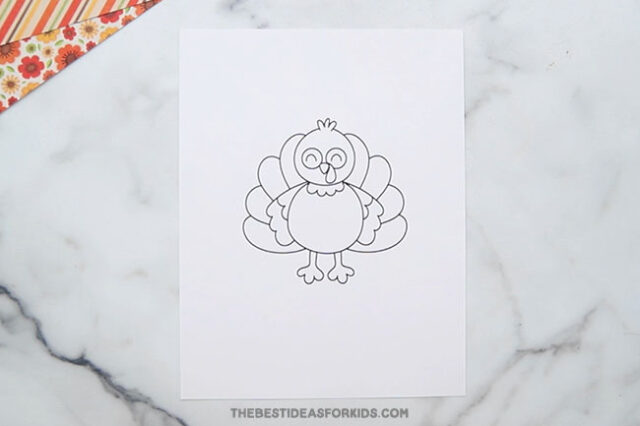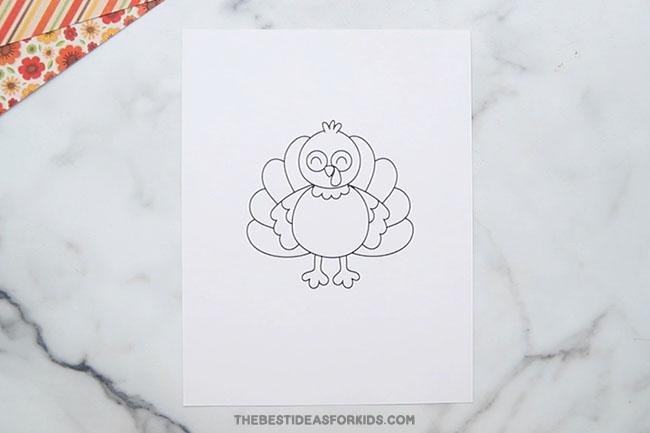 2. Color and then cut out the printable outfits.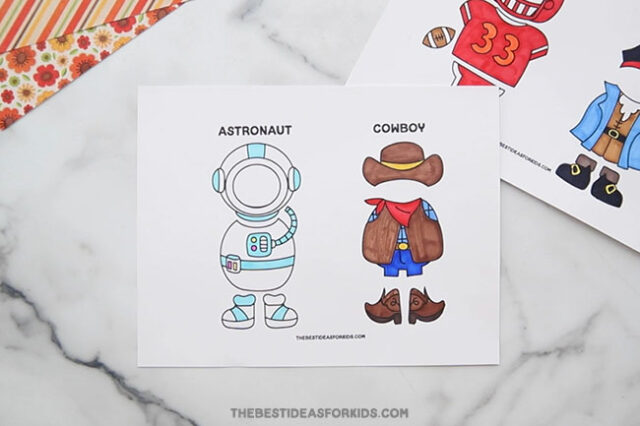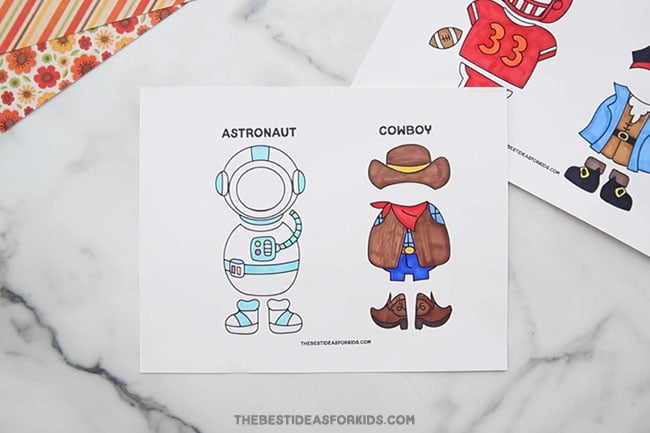 3. Glue to one of the templates.
Choose your favorite template and glue the outfit to the template. Choose either the blank template, or add a writing exercise with our WANTED or "This is not a turkey" template.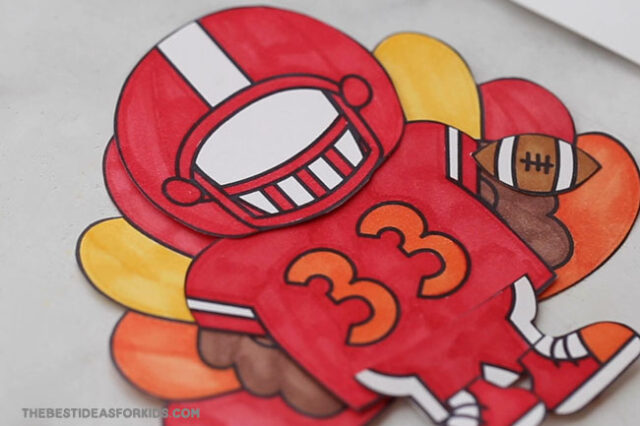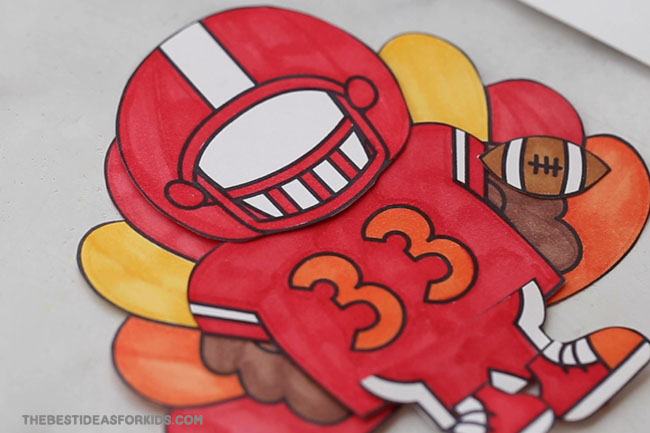 Tips for Your Own Turkey in Disguise Project
You can also encourage kids to think of their own disguises and create them on their own. Have them draw their designs with pencil and then outline the design with a thin Expo marker (to make the design pop).
Make it a family project! Send home the blank turkey for families to create a turkey disguise together.
Here are some more disguise ideas:
Mermaid
Unicorn
Dinosaur
Rockstar
Artist
Ballerina
Chef
Farmer
Doctor
Chef
Popcorn
Pineapple
Get the Turkey in Disguise Templates
Get the Free Printable Turkey in Disguise Templates Here
Get the Turkey in Disguise Printable Outfits
Get the Free Printable Outfits in Black & White
Get the Free Printable Outfits in Color