This underwater flashlight craft is not only fun to make – but also fun to play with! Kids will love using the flashlight to reveal the sea creatures and pictures under the sea.
RELATED: Ocean sensory bottle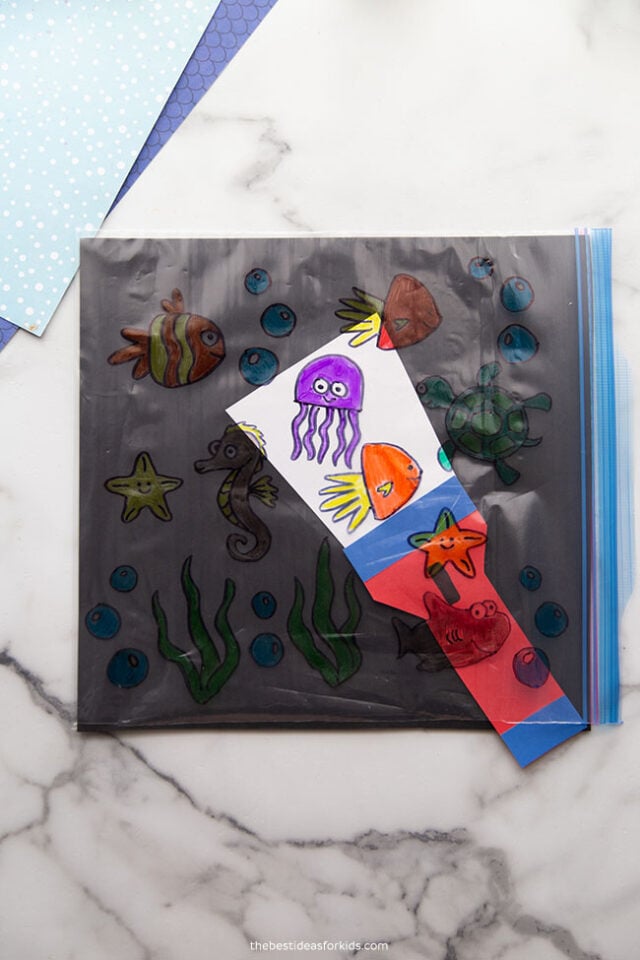 Underwater Flashlight Activity
This is a fun activity and craft for kids to try! Adults can make this or kids can help too! Just grab our free printable templates at the bottom of the post to make putting this together a breeze!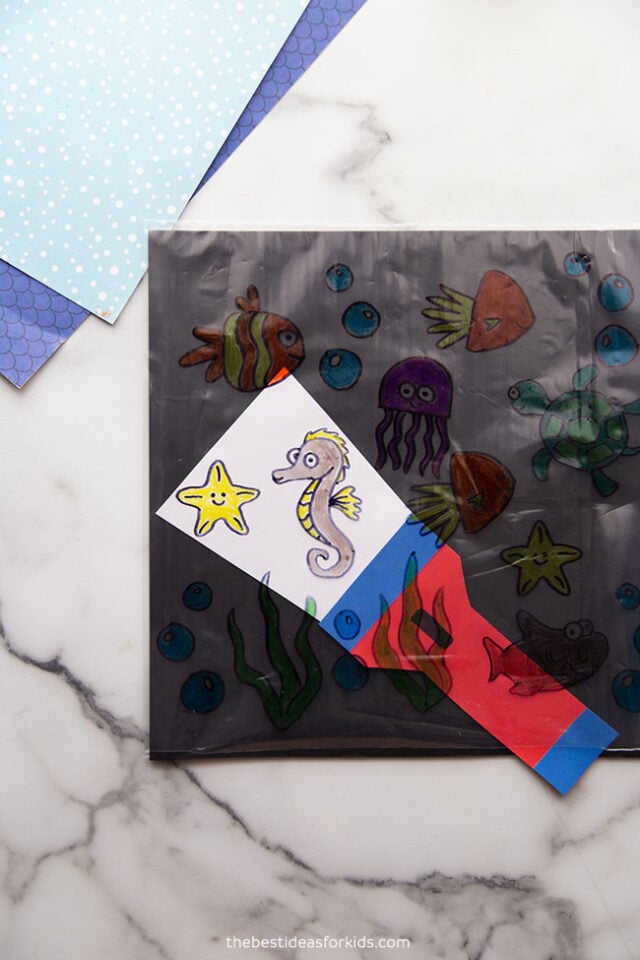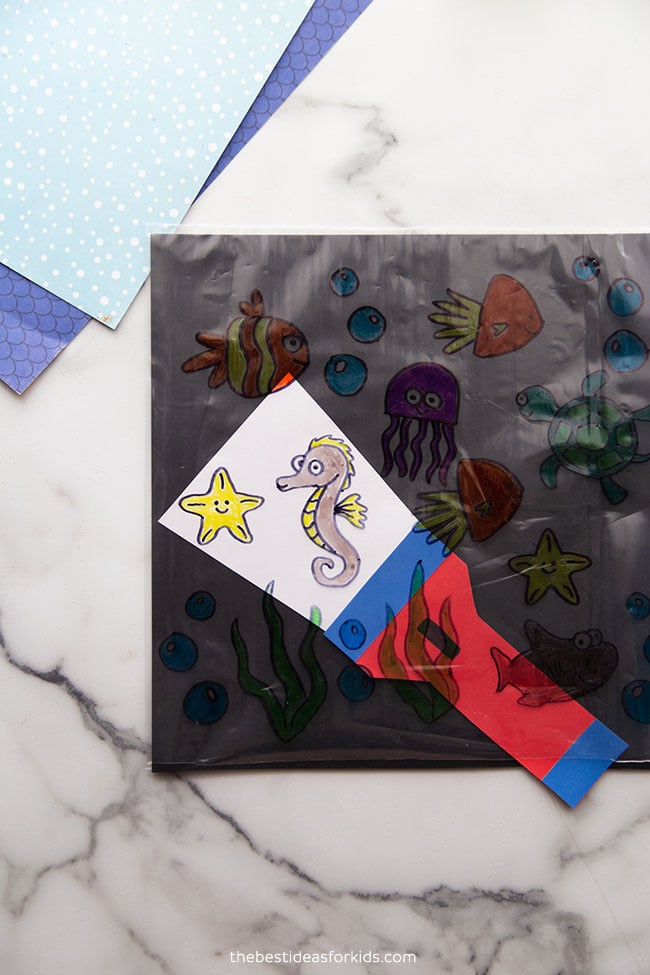 Watch the Video Tutorial Here!
Supplies Needed
A large storage or freezer bag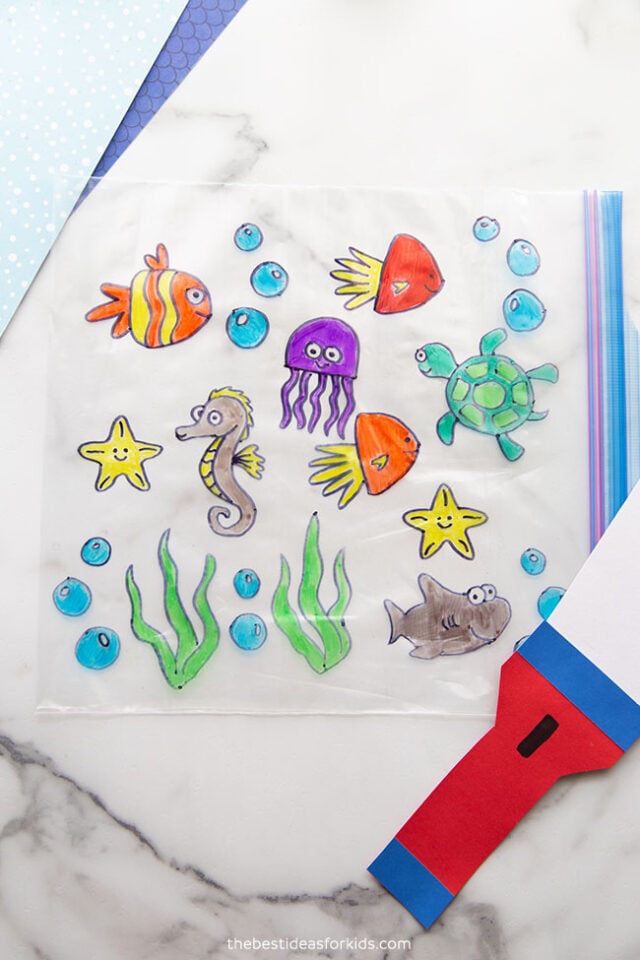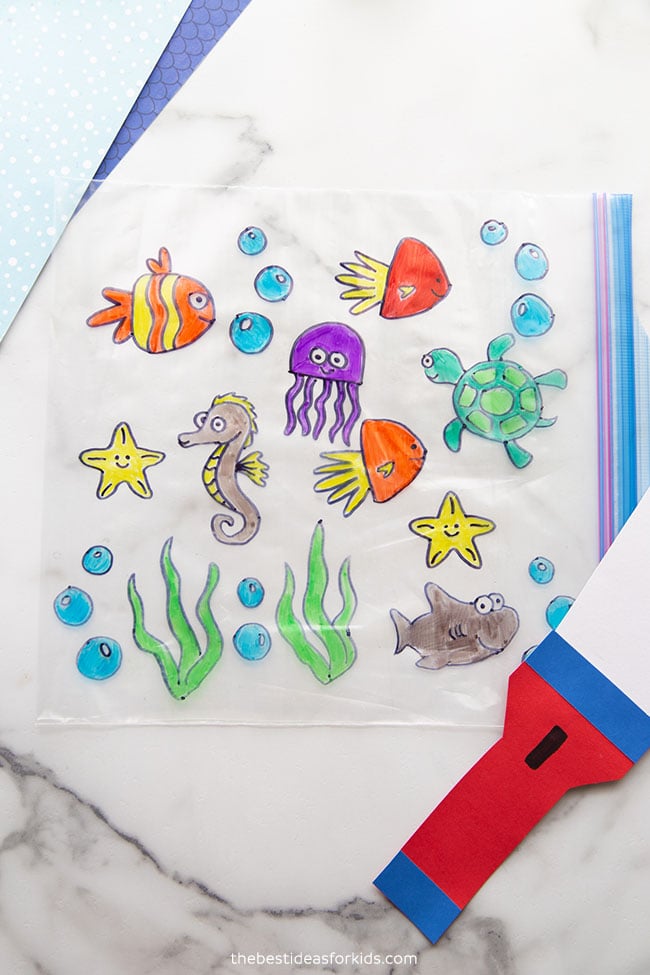 How to Make an Underwater Flashlight Craft
1. Print off the free template for the underwater fish.
Kids can also draw their own!
You can get the free printable templates at the bottom of the post.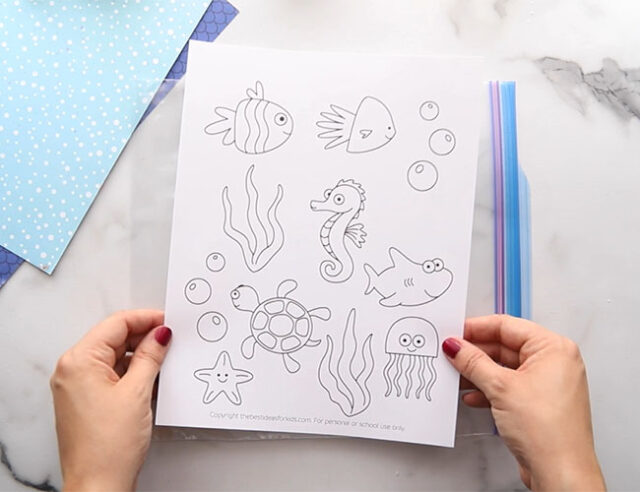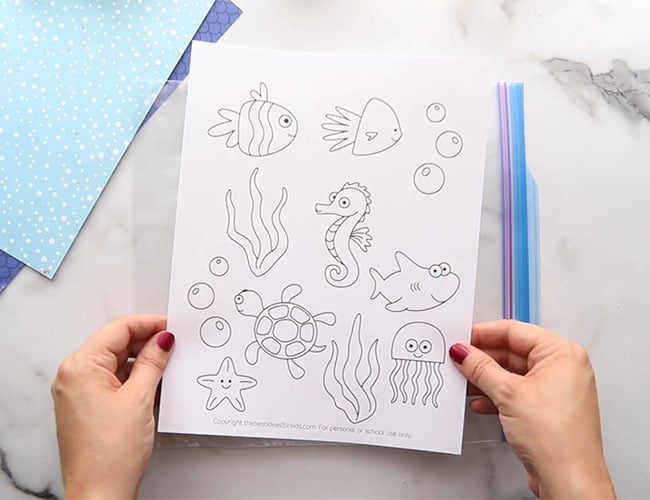 2. Trace the template onto the large freezer bag.
Kids can also draw their own fish and seaweed.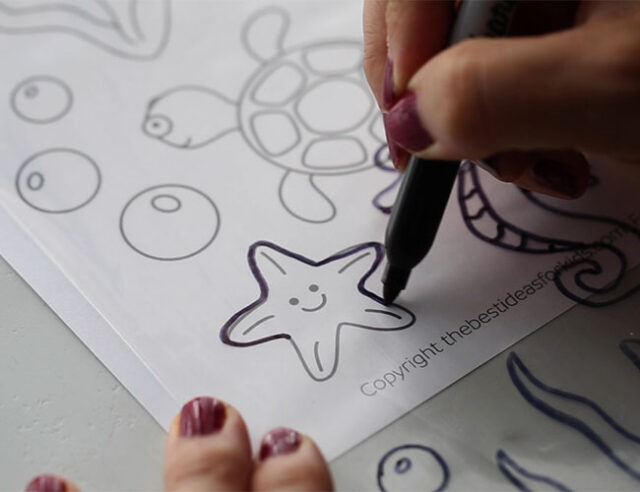 3. Color the inside of the fish with colored permanent markers.
Be careful not to smudge the black when you color the images in.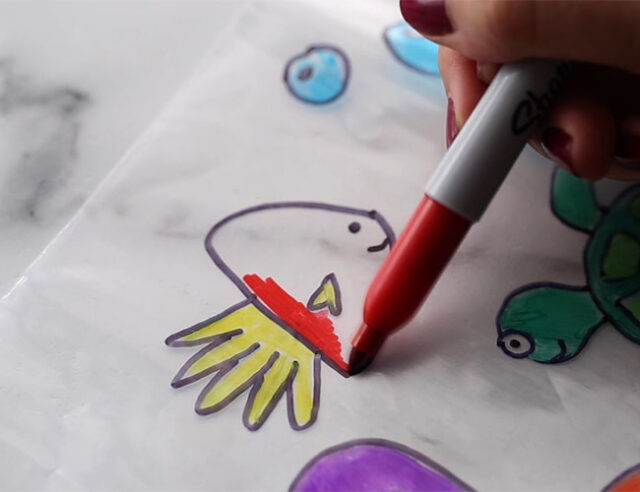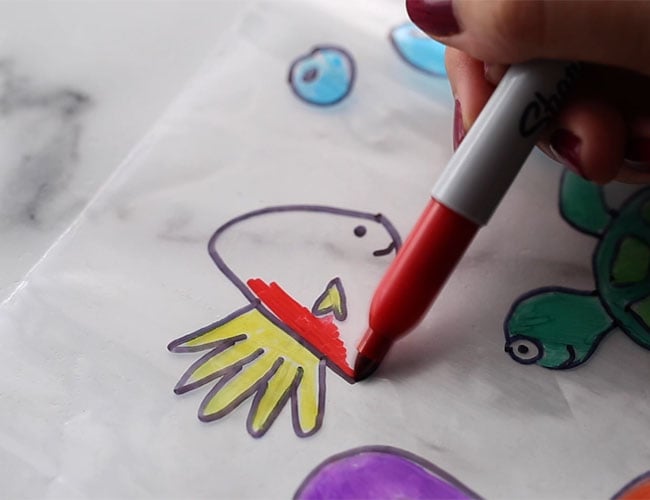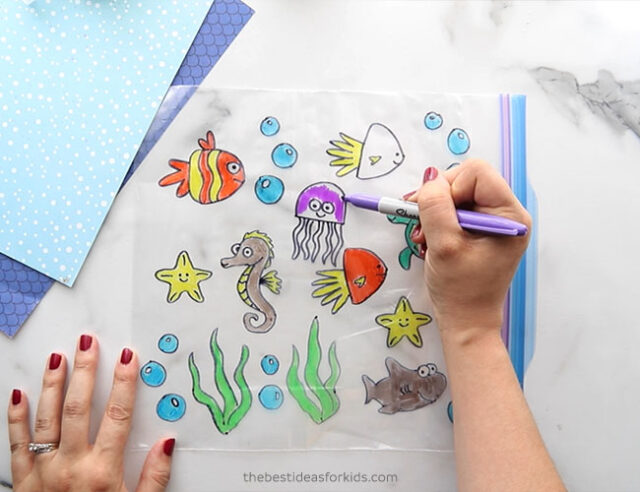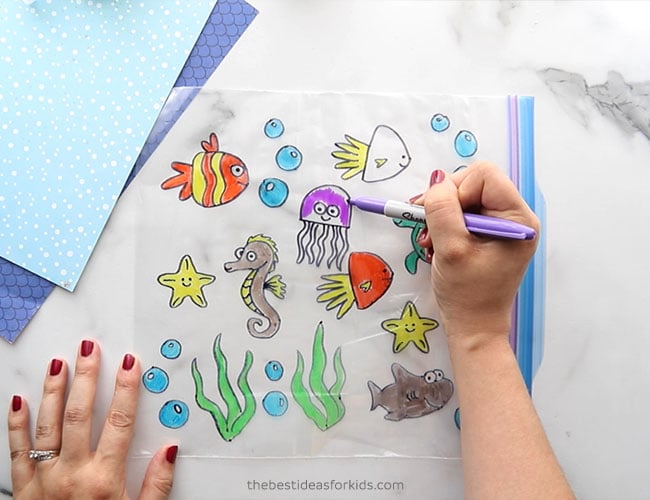 4. Cut one side of the bag so that you can open the side completely where the flashlight will go.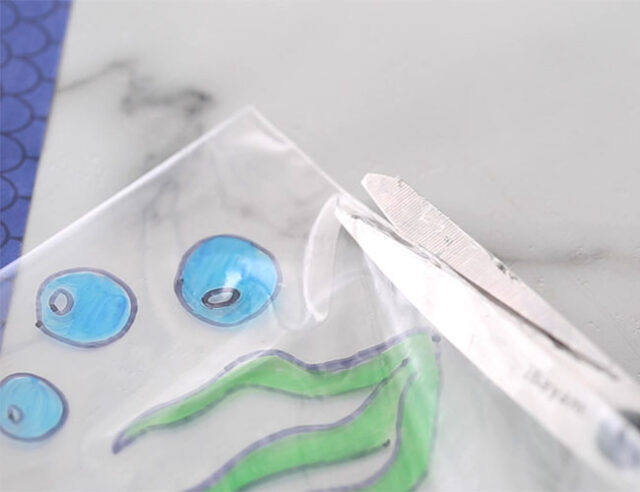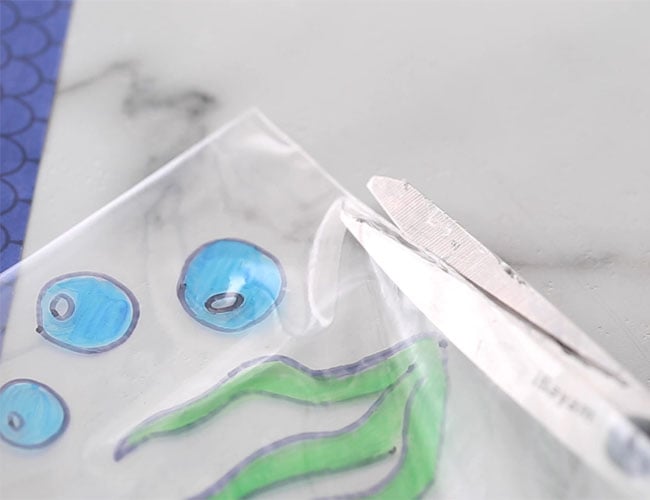 5. Cut a piece of black cardstock that will fit inside the bag.
If you do not have a paper large enough, you can tape two papers together. Add the black paper inside the bag.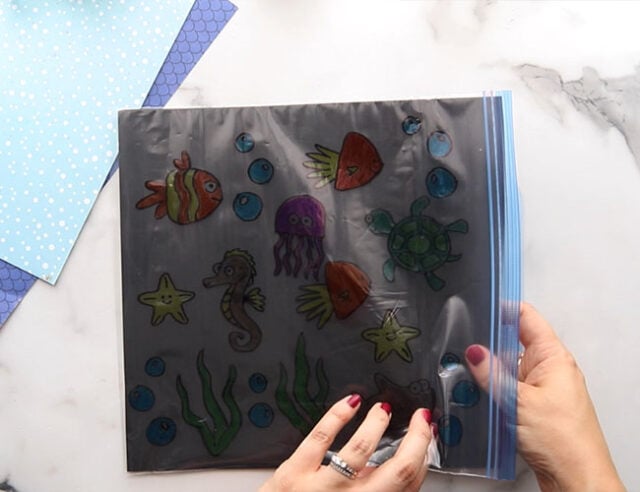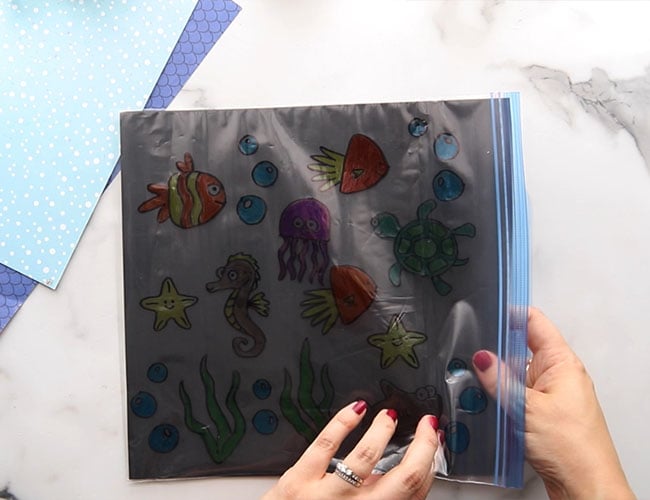 6. Make the flashlight.
We used cardstock (because it's thicker) to make the flashlight. You can get the flashlight template at the bottom of the post.
You can either print the flashlight on white cardstock and have kids color it in, or build it with colored cardstock.
If you would like to build it: print the template on regular paper and then trace each piece on colored cardstock, cut it out, and glue together.
Once your flashlight is made you'll need to glue an extra piece of white cardstock to the end of the flashlight. This is the light that is coming out of the flashlight that will reveal the pictures.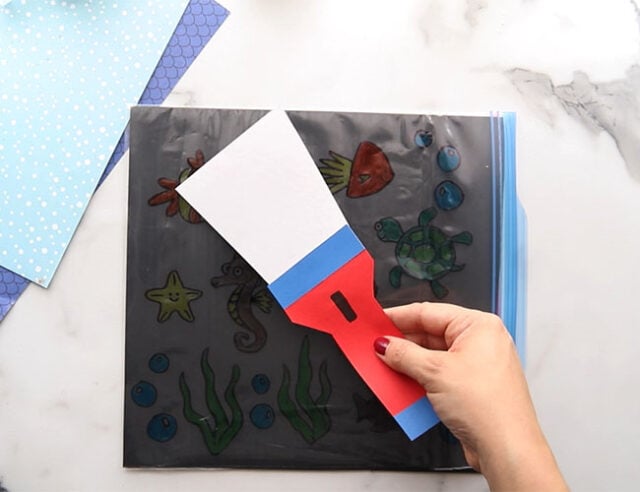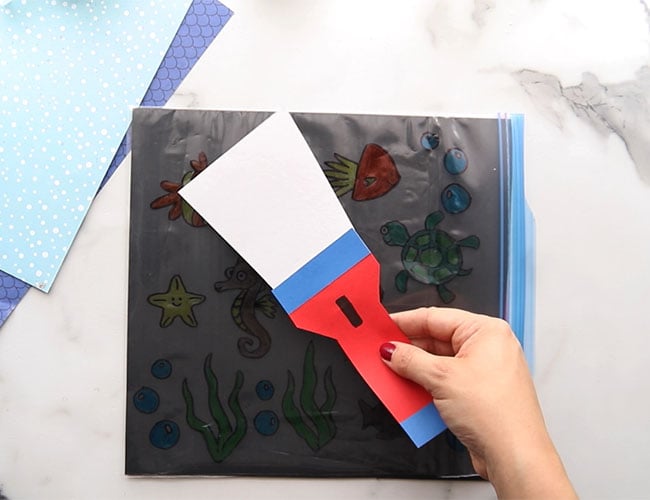 7. Now you can add the flashlight into the bag!
Move the flashlight around to reveal the underwater sea creatures!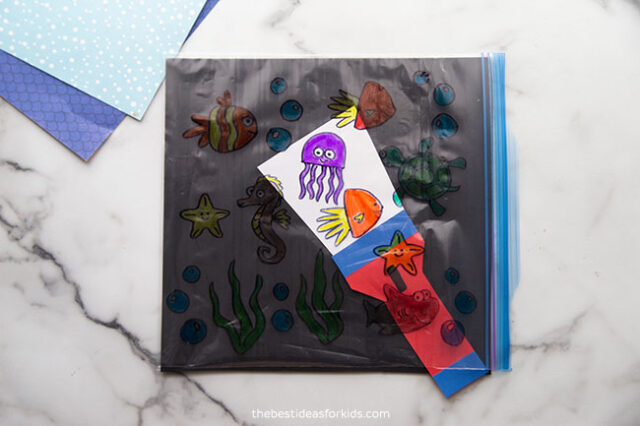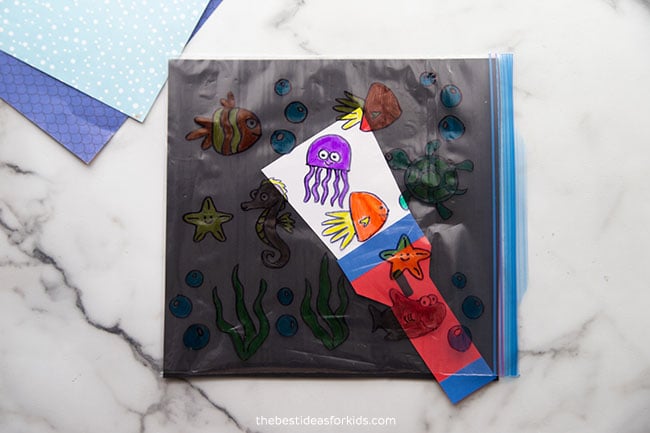 This is such a fun summer activity for kids! Kids will love creating the bag but also playing with it once it's done too!